I met Linda when I photographed her wedding in 2017. She's an amazing woman and I'm so glad we stayed in touch and have become friends. She was kind enough to answer some questions about her boudoir session.
What were your biggest fears about doing a boudoir session?
My biggest fears about doing a boudoir session were not looking pretty enough or skinny enough to look beautiful or sexy.  All my life I've always been on the heavier side, so I never thought it would be possible for me to have a successful boudoir photo shoot.  But then I thought if I don't do it now might not ever get to it. The "one day" might not ever come. I might never see myself as skinny enough or pretty enough so why not do it now anyway? I knew I needed to learn to love myself as I am and take care of myself. I believed that choosing Dawn Kelly to help me see myself in a different light was a step in the right direction.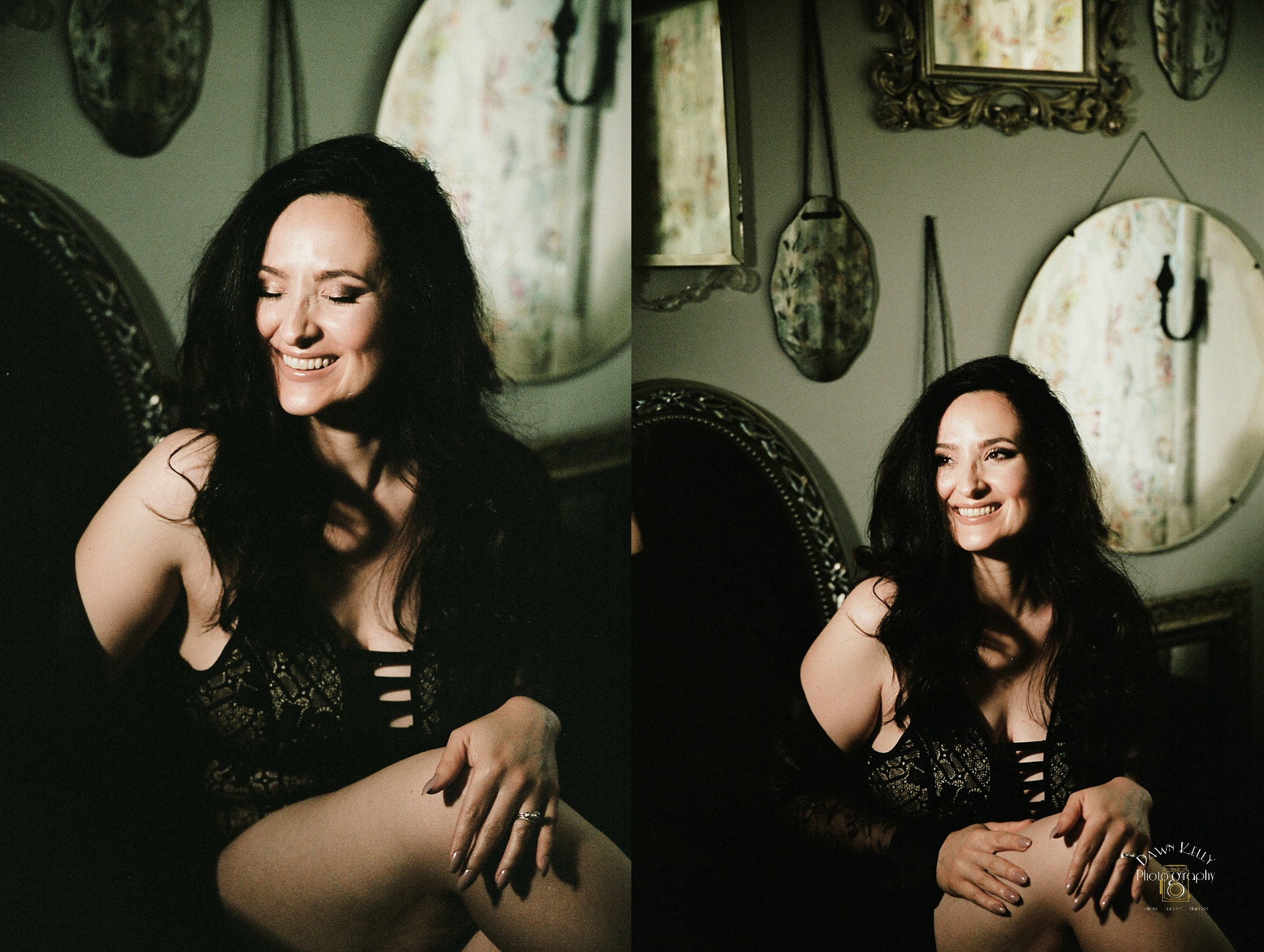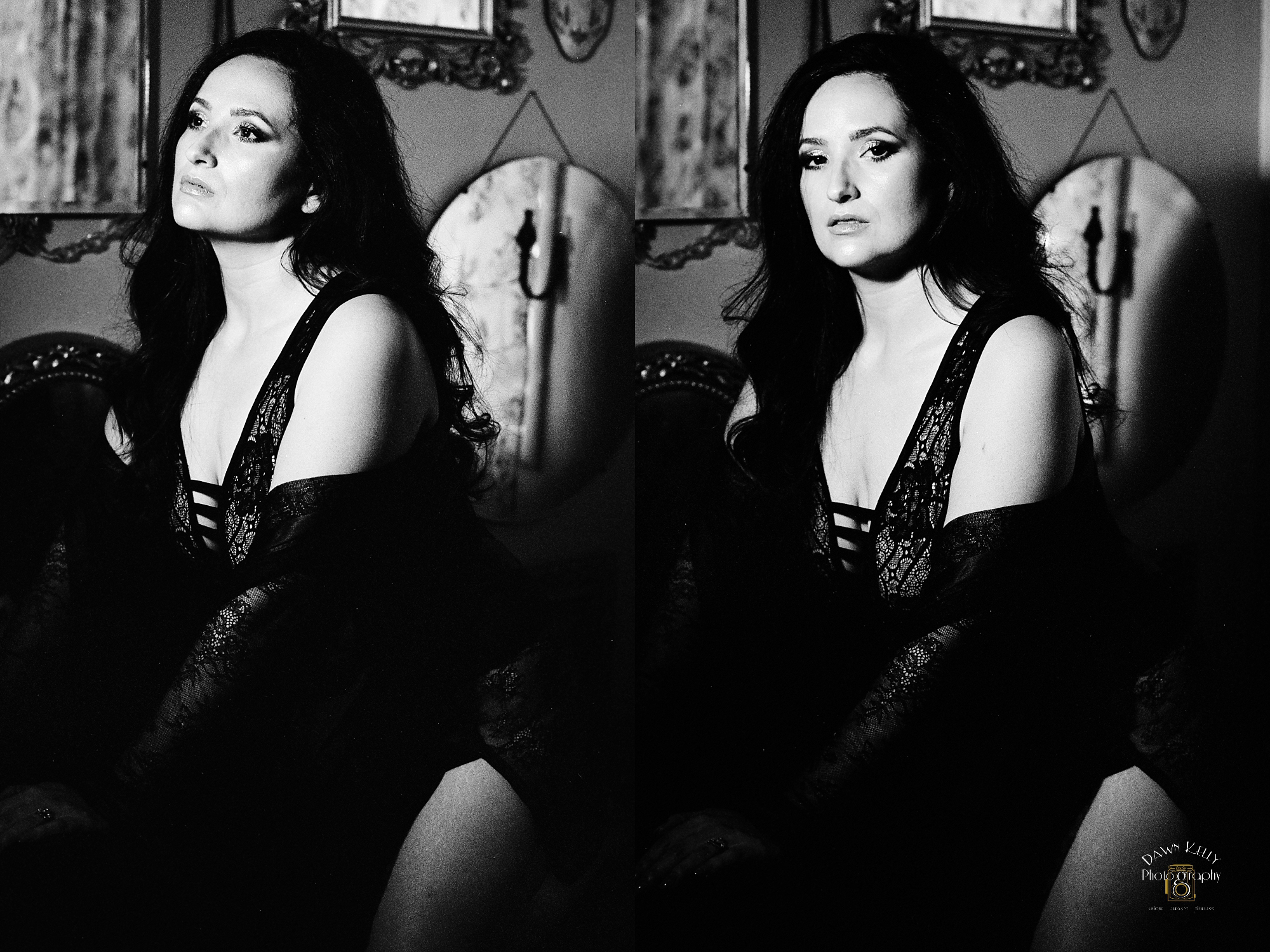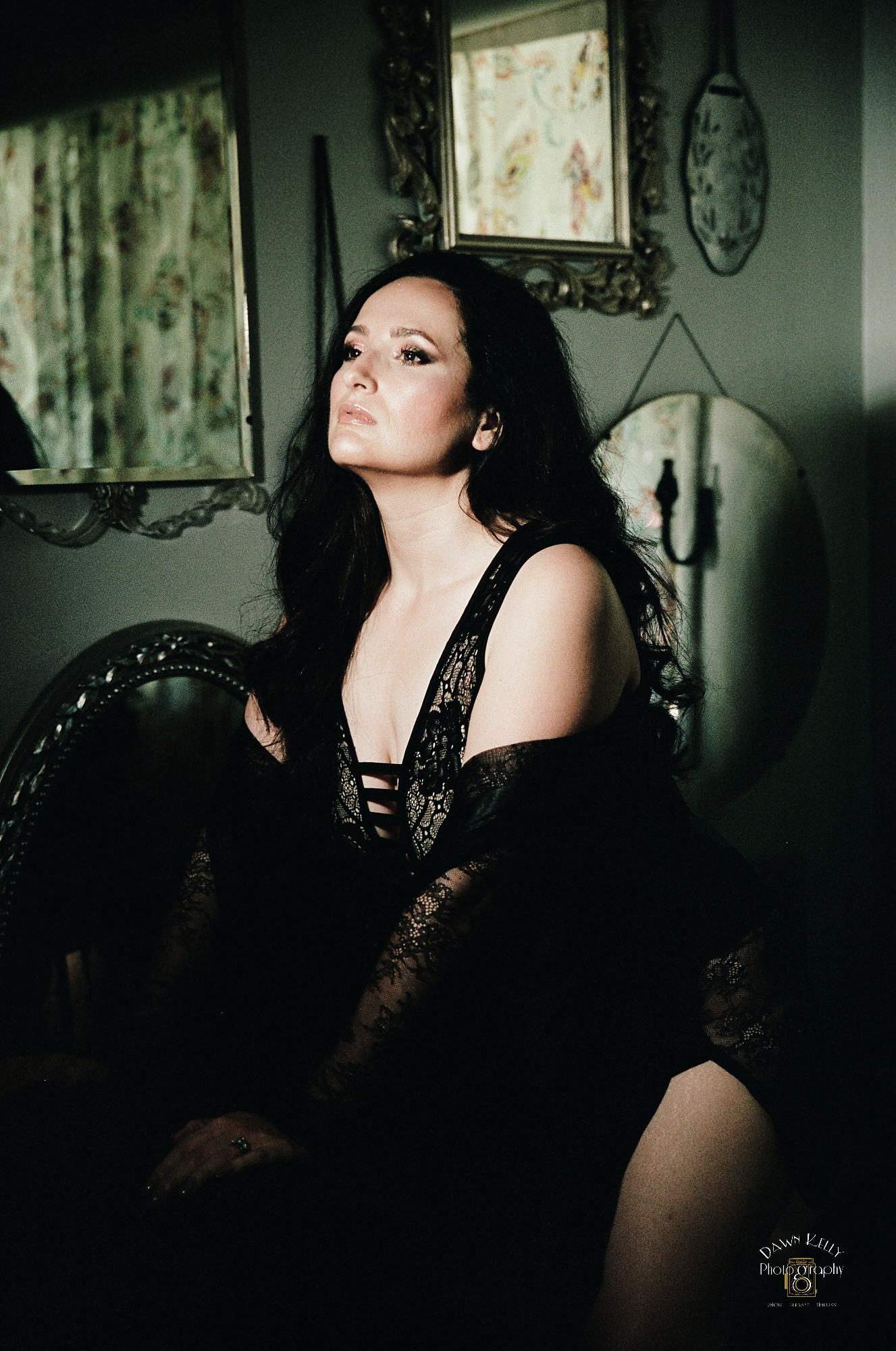 What was your experience like while shopping for a boudoir photographer?
Dawn Kelly was my photographer for my wedding so it was a no-brainer for me to choose her as my boudoir photographer. Dawn Kelly's friendly and caring personality has always made me feel comfortable and accepted for who I am. She will treat you like a friend rather than just a client.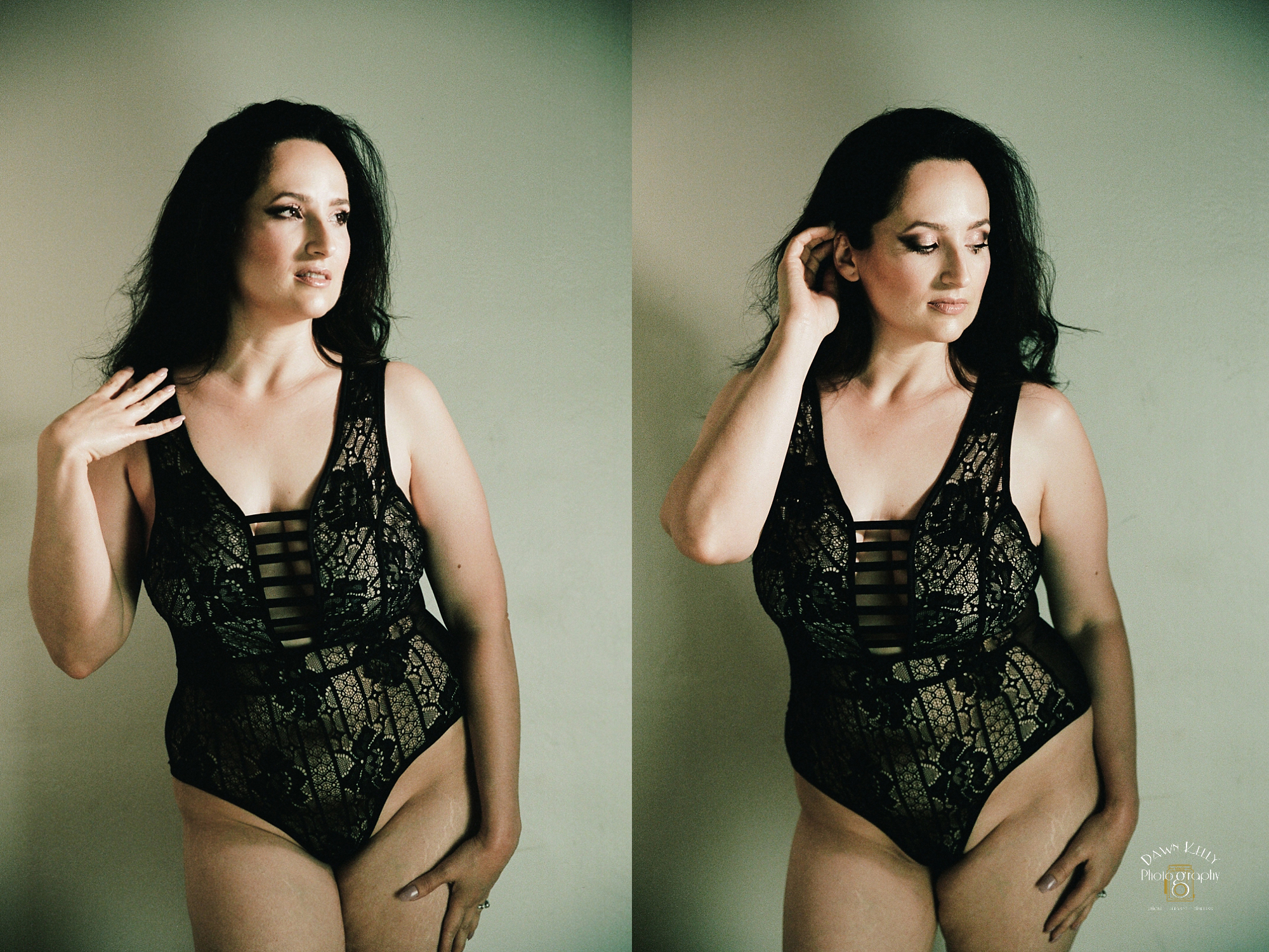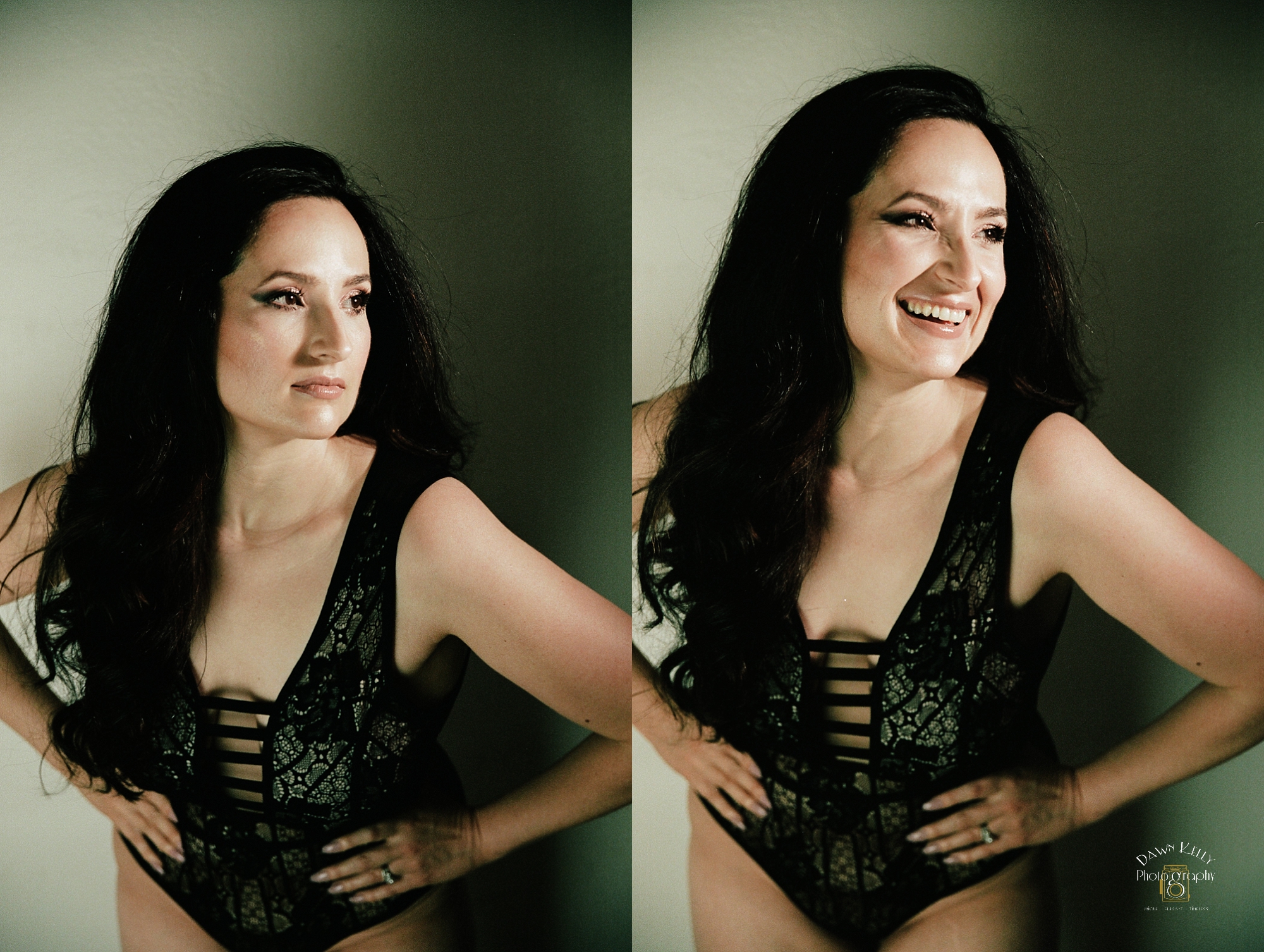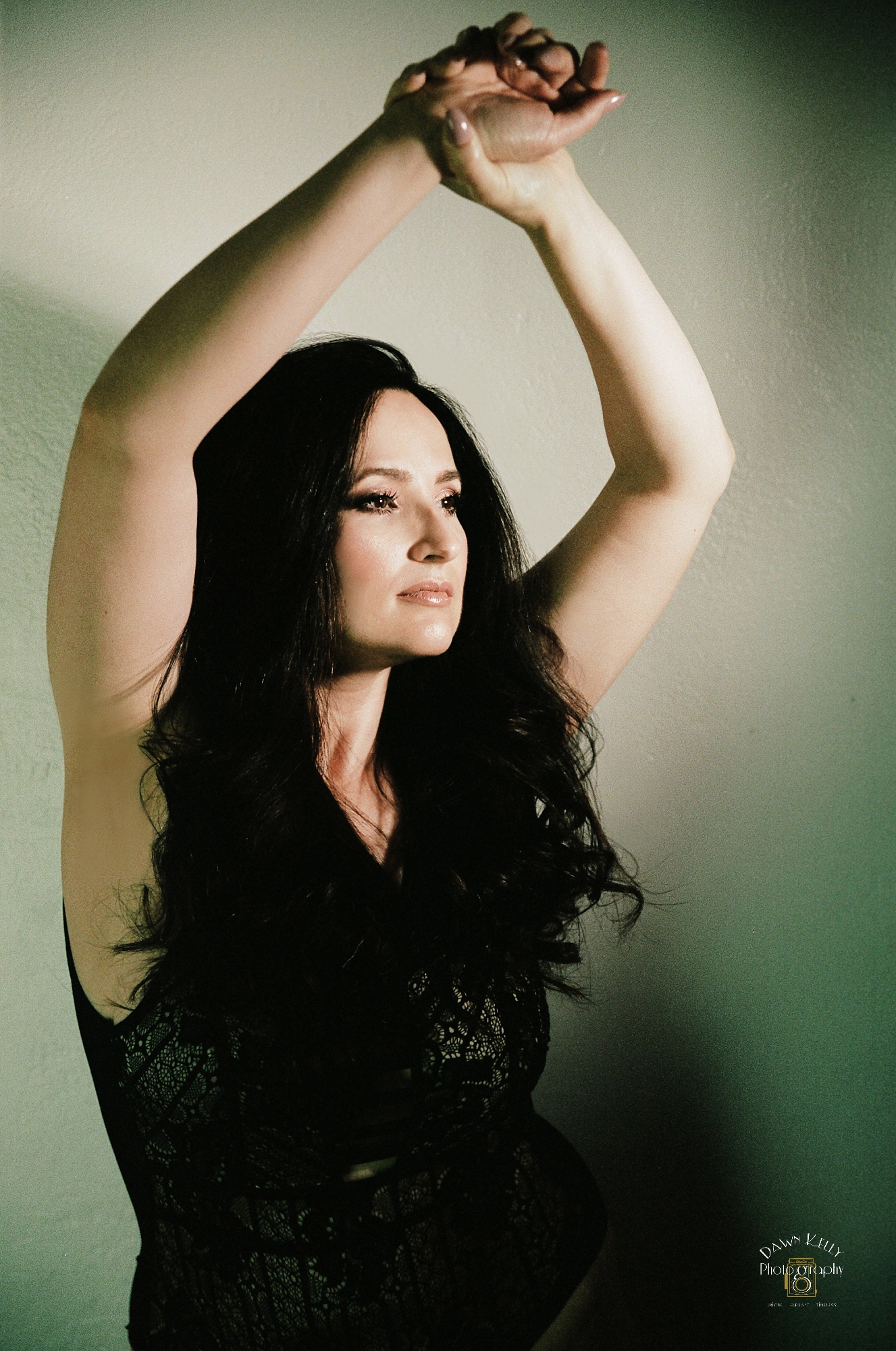 What was your experience like while planning your session with me?
The experience of planning a session with Dawn was a lot of fun! She has sent multiple websites of resources that I can explore to find styles that would suit my body type and my taste. She even created a Pinterest board to help inspire me with some looks that will give me ideas to help make the decision-making process easier.
How did you feel during your session?
I was nervous putting on the first outfit, but it wasn't long before Dawn's charming personality put me at ease. Before I knew it, I felt much more confident and happy about my body.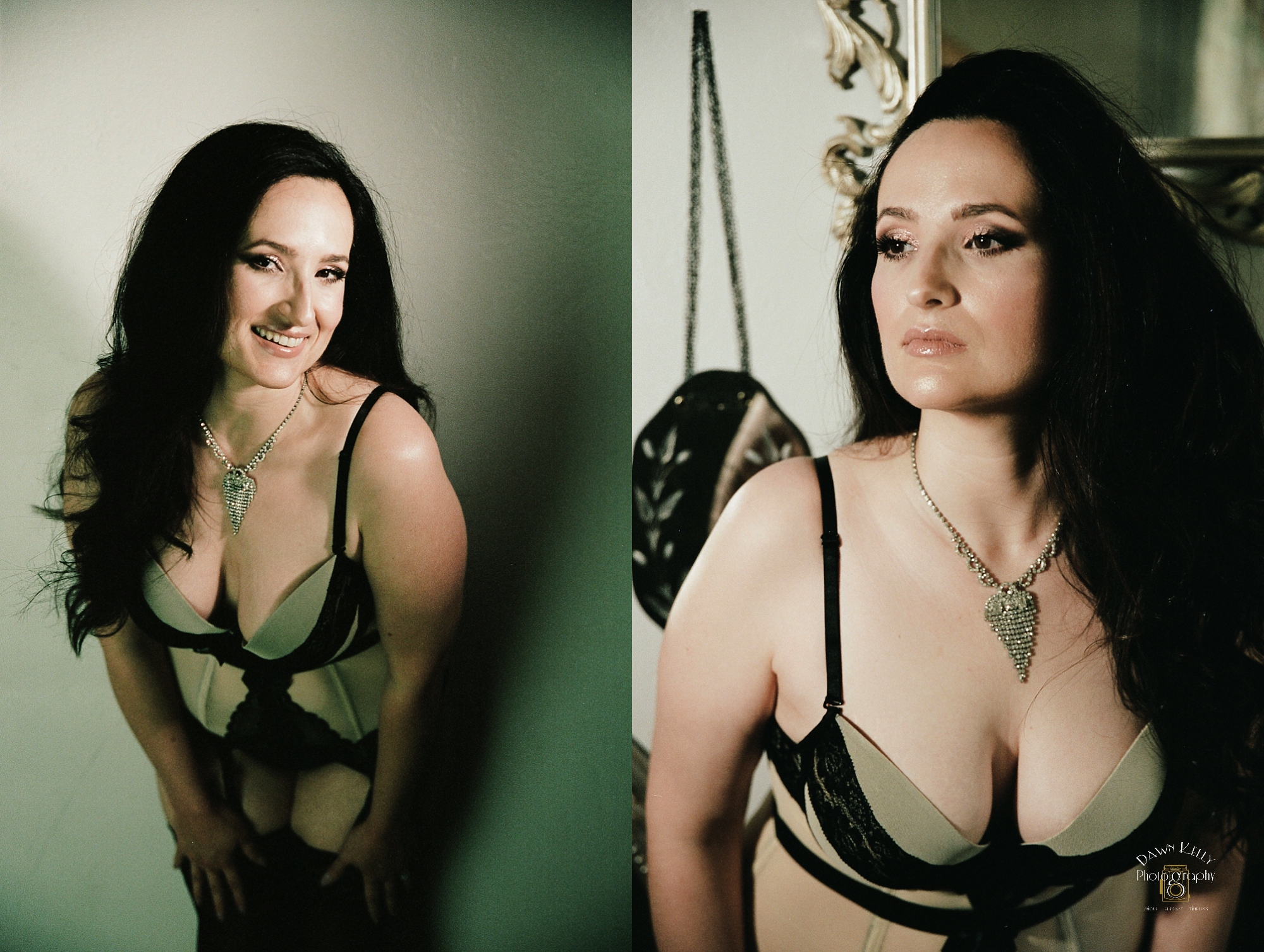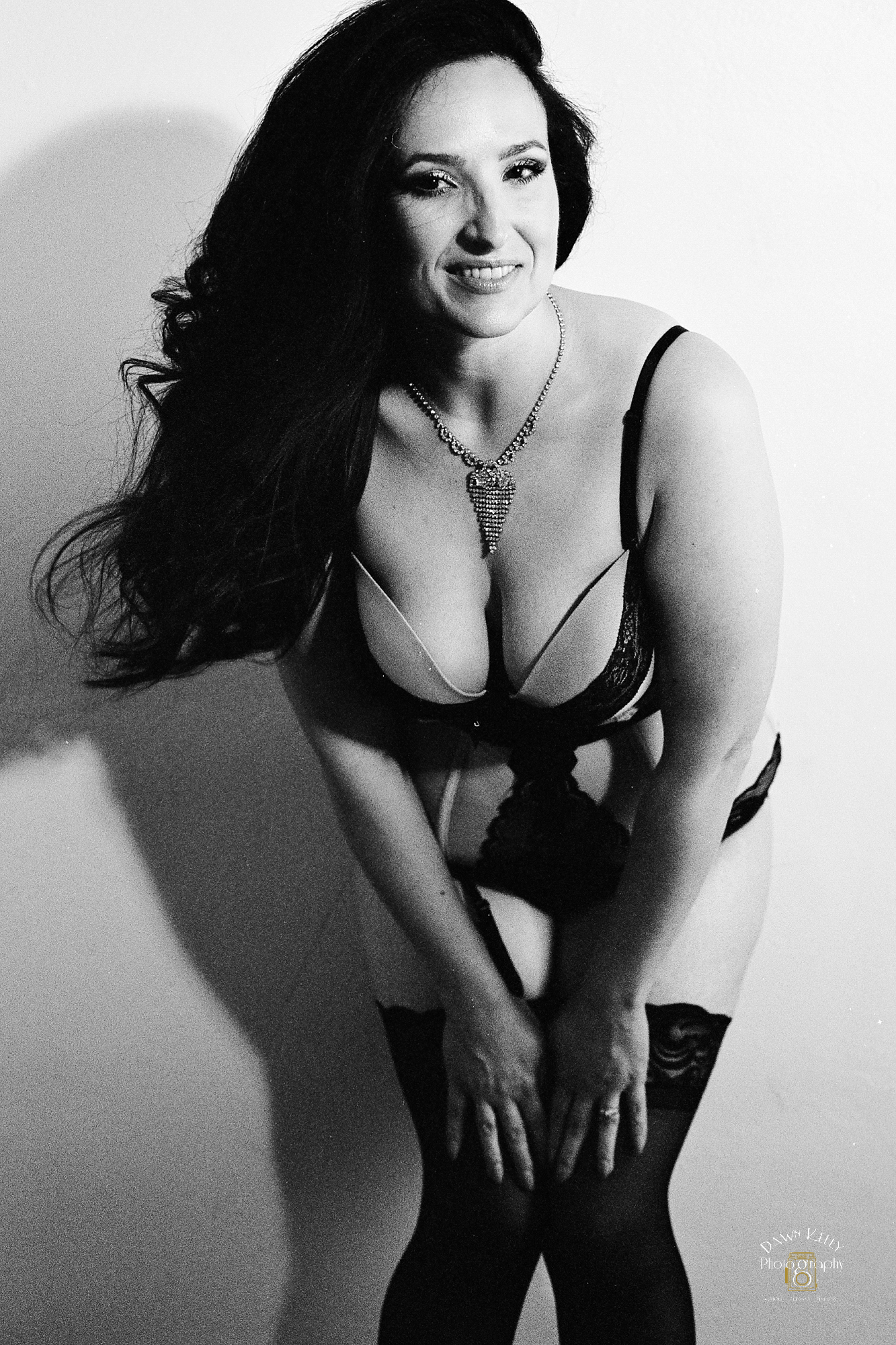 How did your boudoir session change your view of yourself?
When Dawn had shown me the photos during the session, it really blew me away! It was truly amazing to see how exquisite her skill of unveiling beauty with even the most minor adjustments to angle or light can make such a difference! I couldn't believe that the photo she was showing me was really me! The photos that she took helped me to see the way my husband sees me and I am very grateful.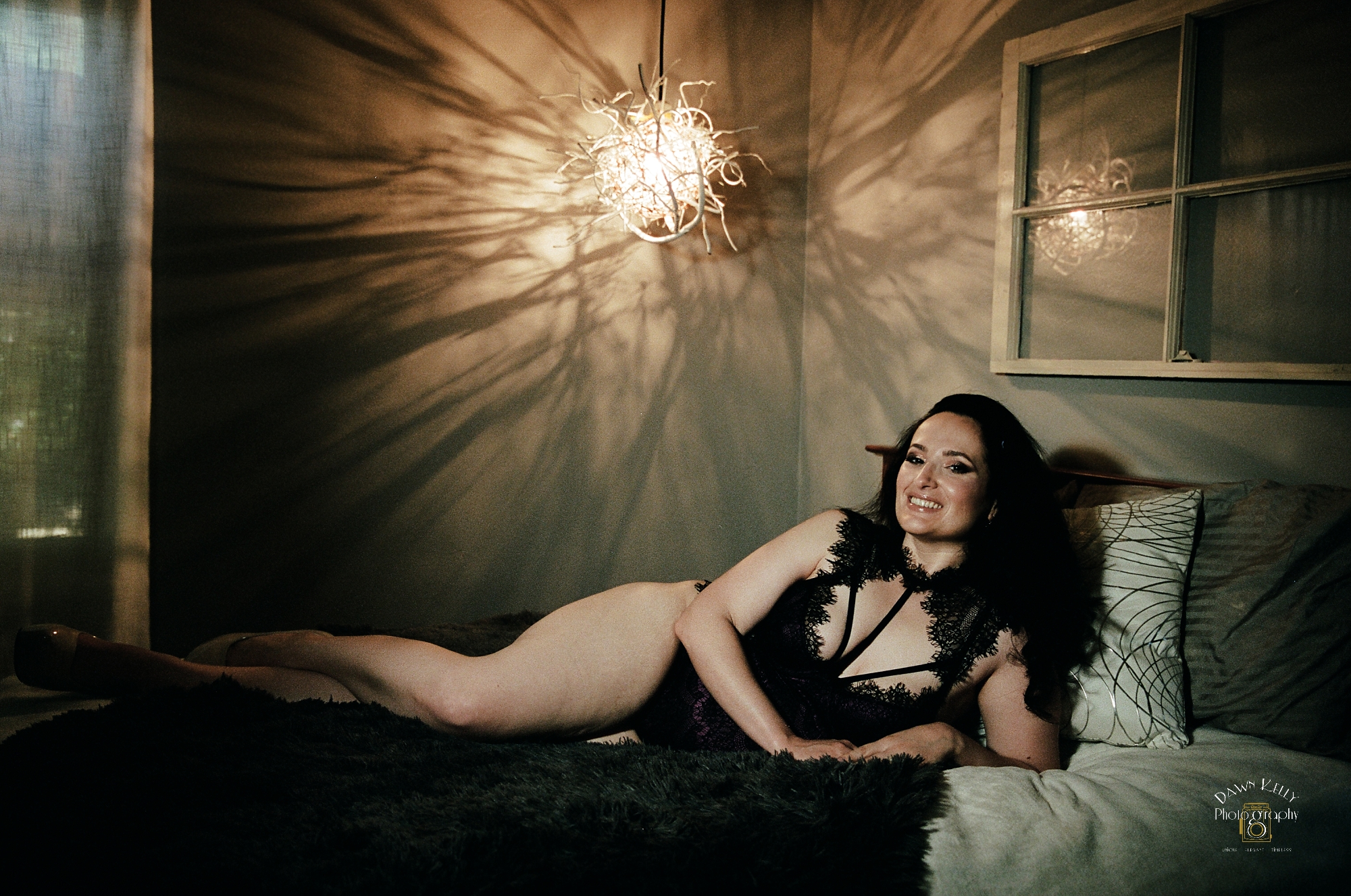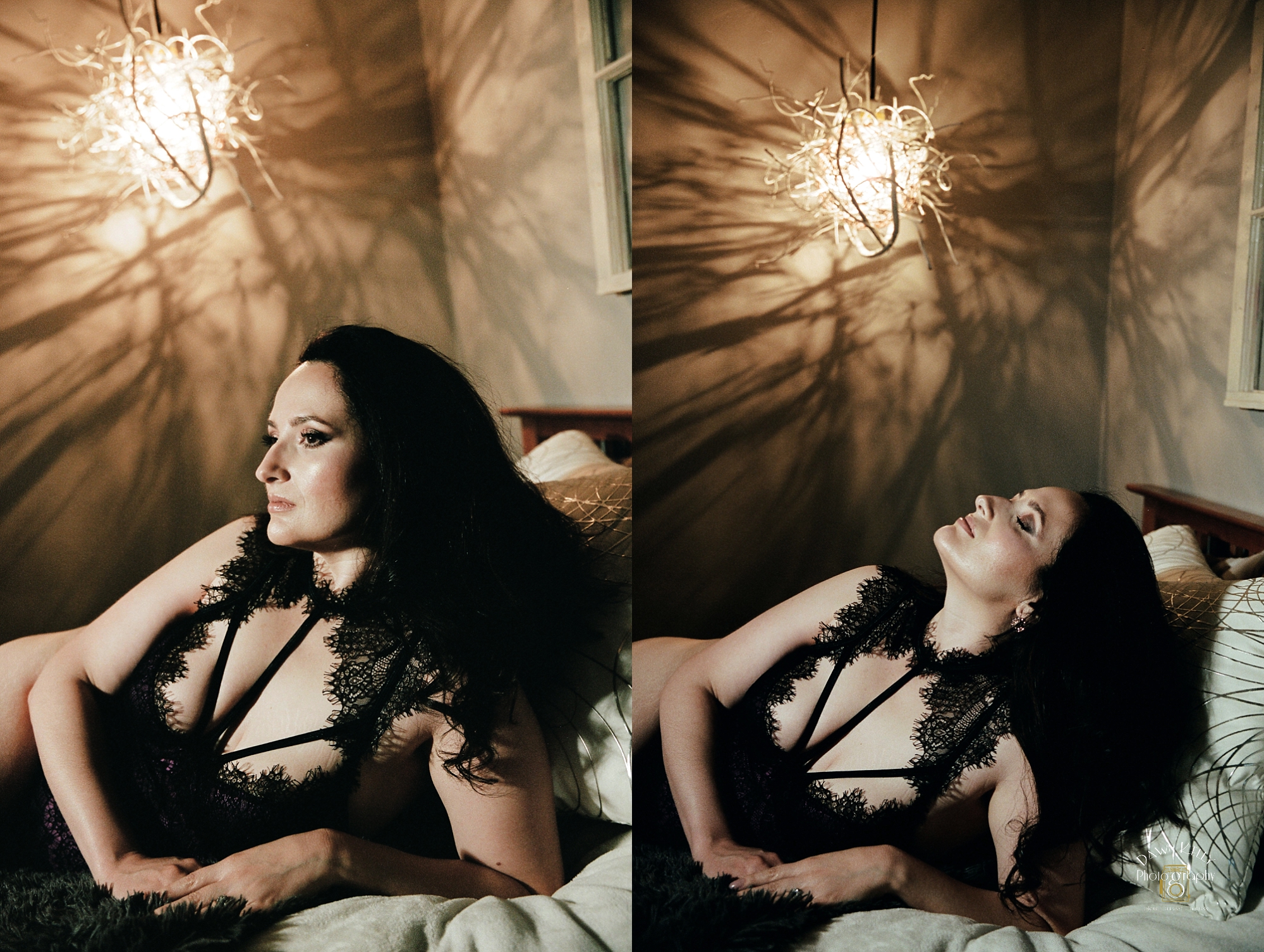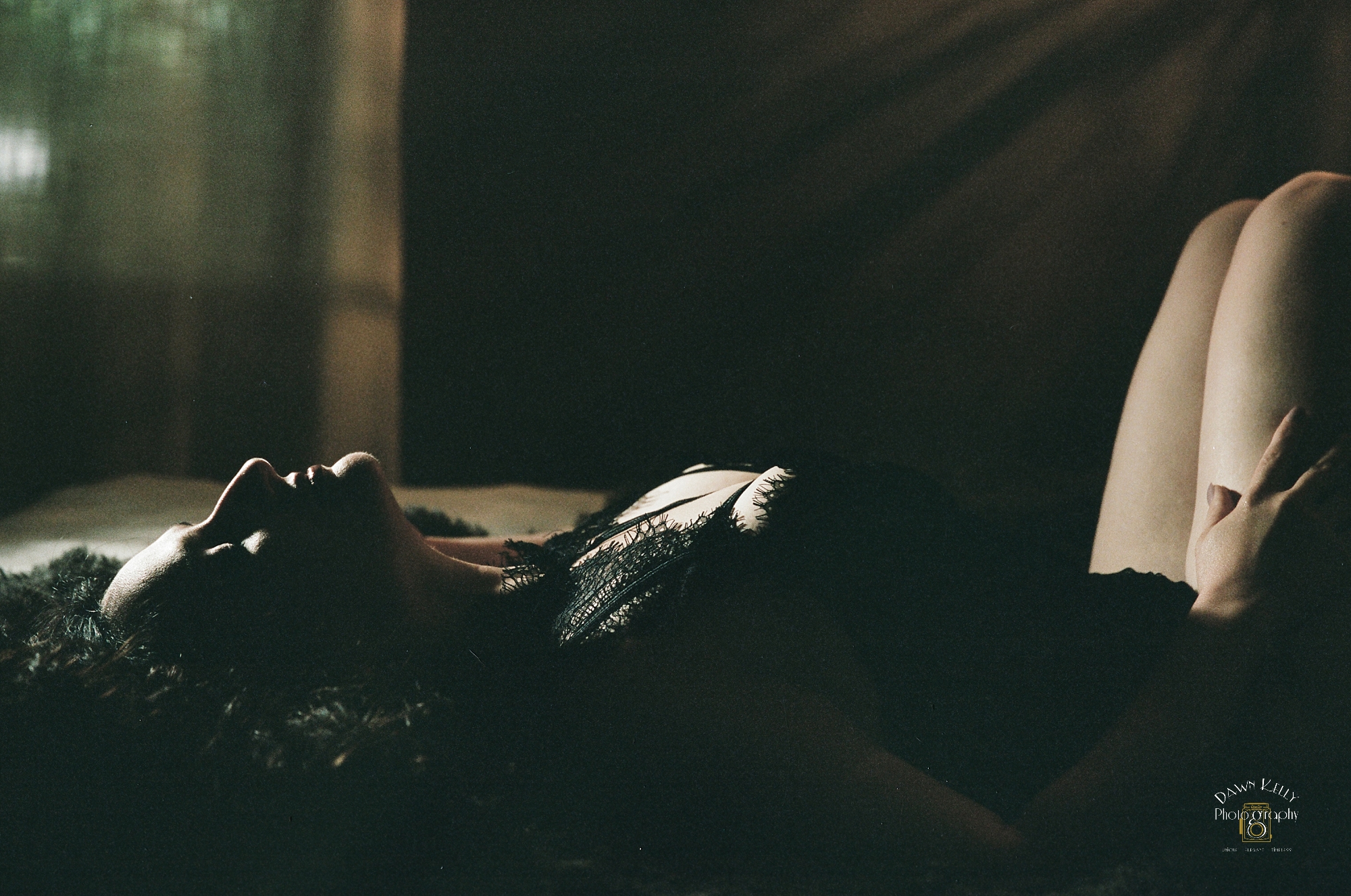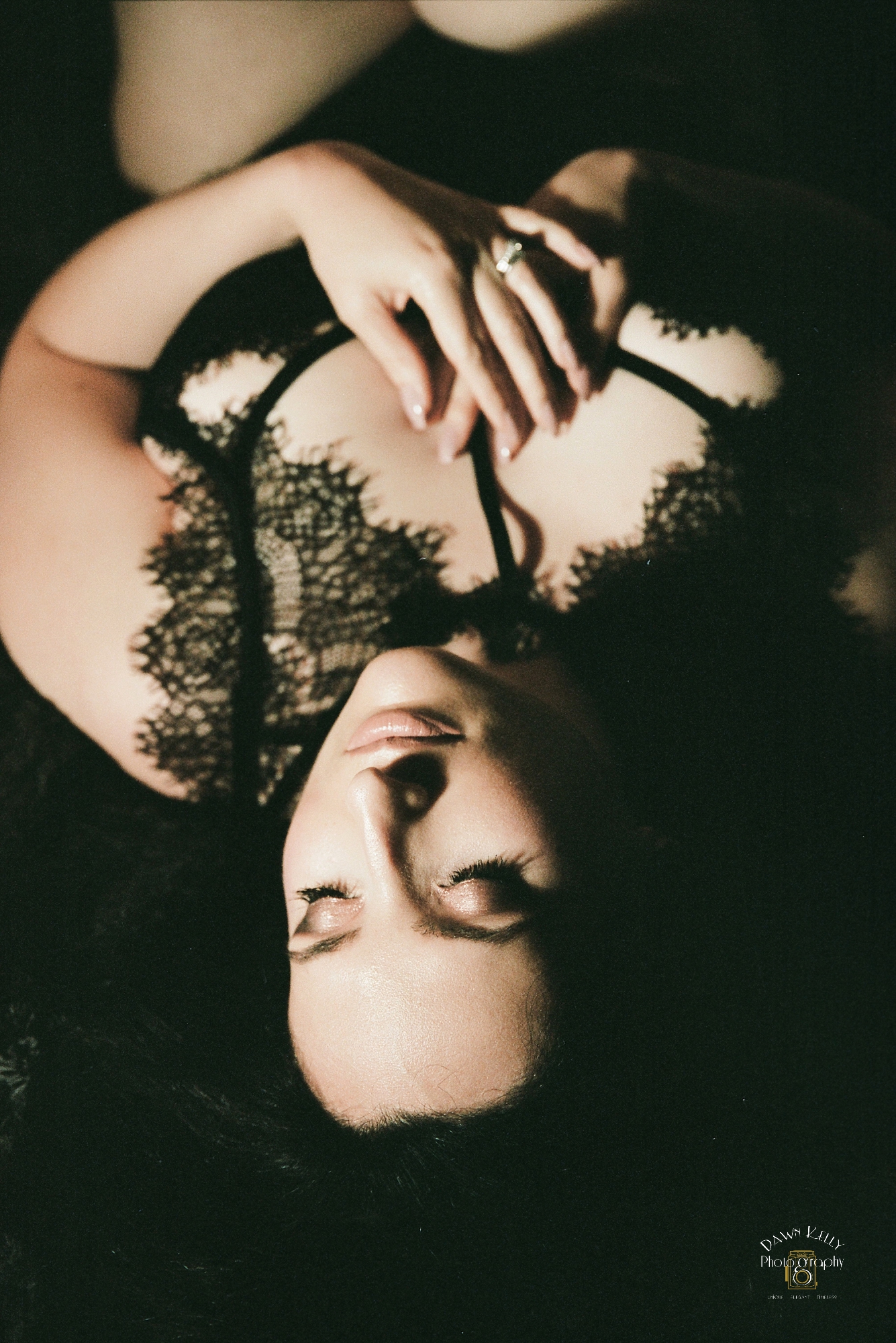 Now that you have your photos, how do you feel about yourself as a woman?
I definitely felt much more sexy and empowered as a woman when I saw my photos. I see myself as desirable for my husband and I couldn't be more pleased!
What is your advice to other women regarding boudoir photography?
In the wise words of Rob Schneider, "you can do it!!" I would highly recommend every woman do it at least once in their life. It is definitely a confidence booster and will be a constant reminder that you are beautiful.