Katie and Matt had big plans for a retreat-style wedding in Pinecrest with their loved ones. Then COVID happened. Like hundreds of thousands of couples in the US, Miss Rona turned plans upside down. Rather than let it get them down, they downsized and simplified. They were able to have a beautiful elopement in Pinecrest, surrounded by their parents and two dogs. It was everything they needed.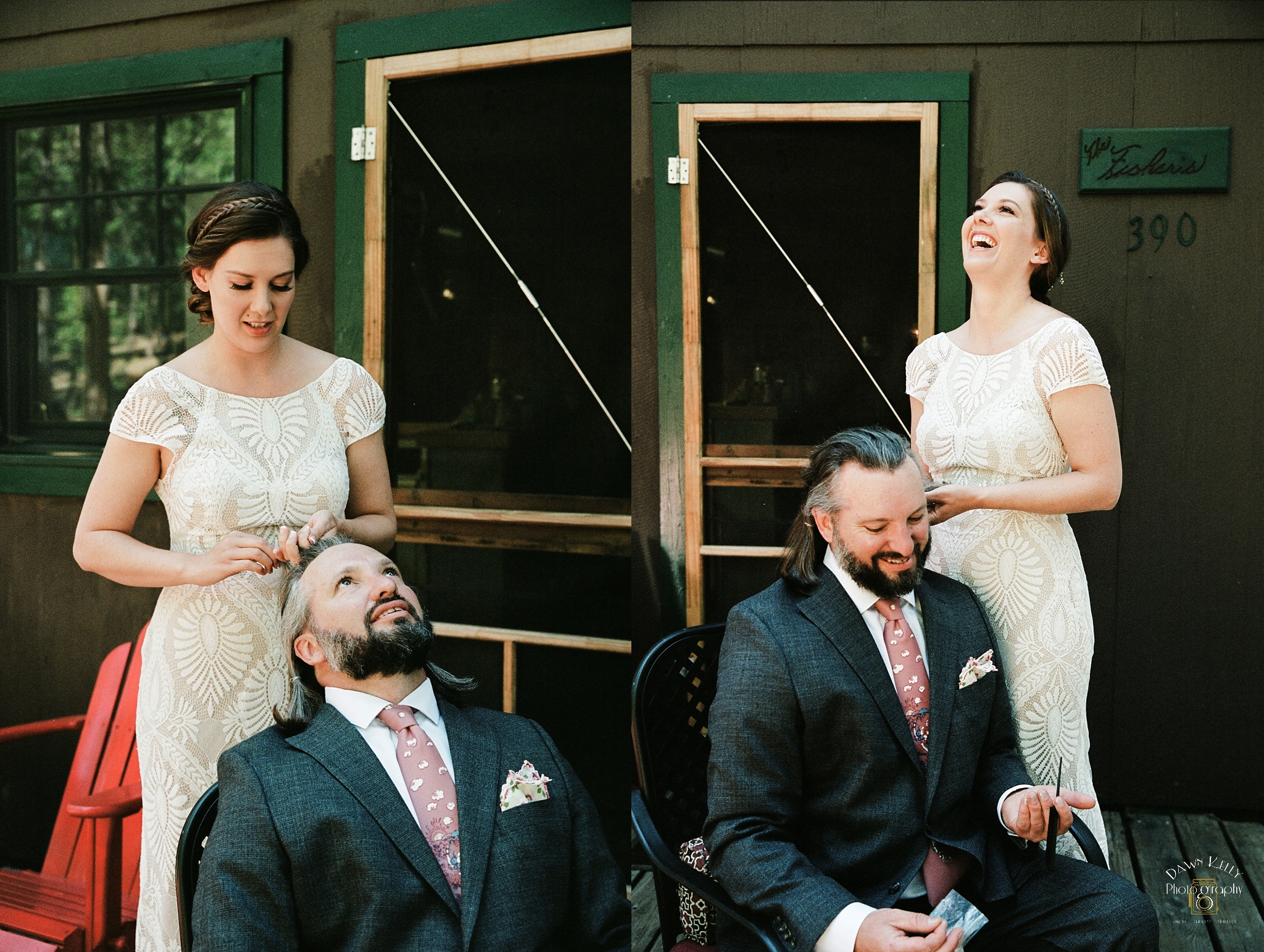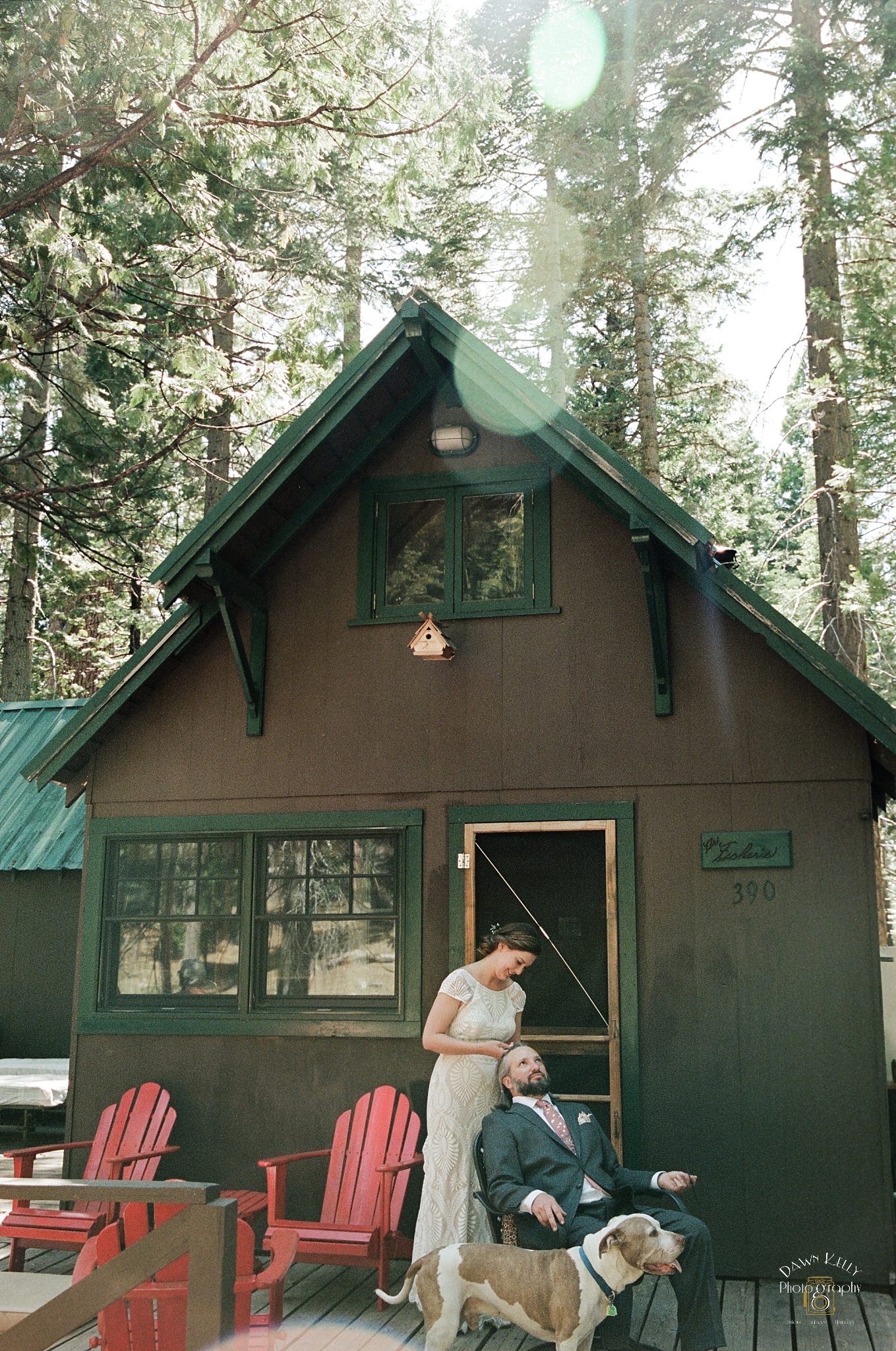 The couple met during a game night at Mo's Tavern in South Lake Tahoe. Katie noticed how much their mutual friends adored him, and as she got to know him, she saw why. He was goofy, caring, and loyal. He saw how smart and sweet she was, and was thrilled when she initiated their relationship by giving him her number. He loves how she helps calm him when he's frustrated, listens to him vent, and most of all supports him emotionally and spiritually no matter what.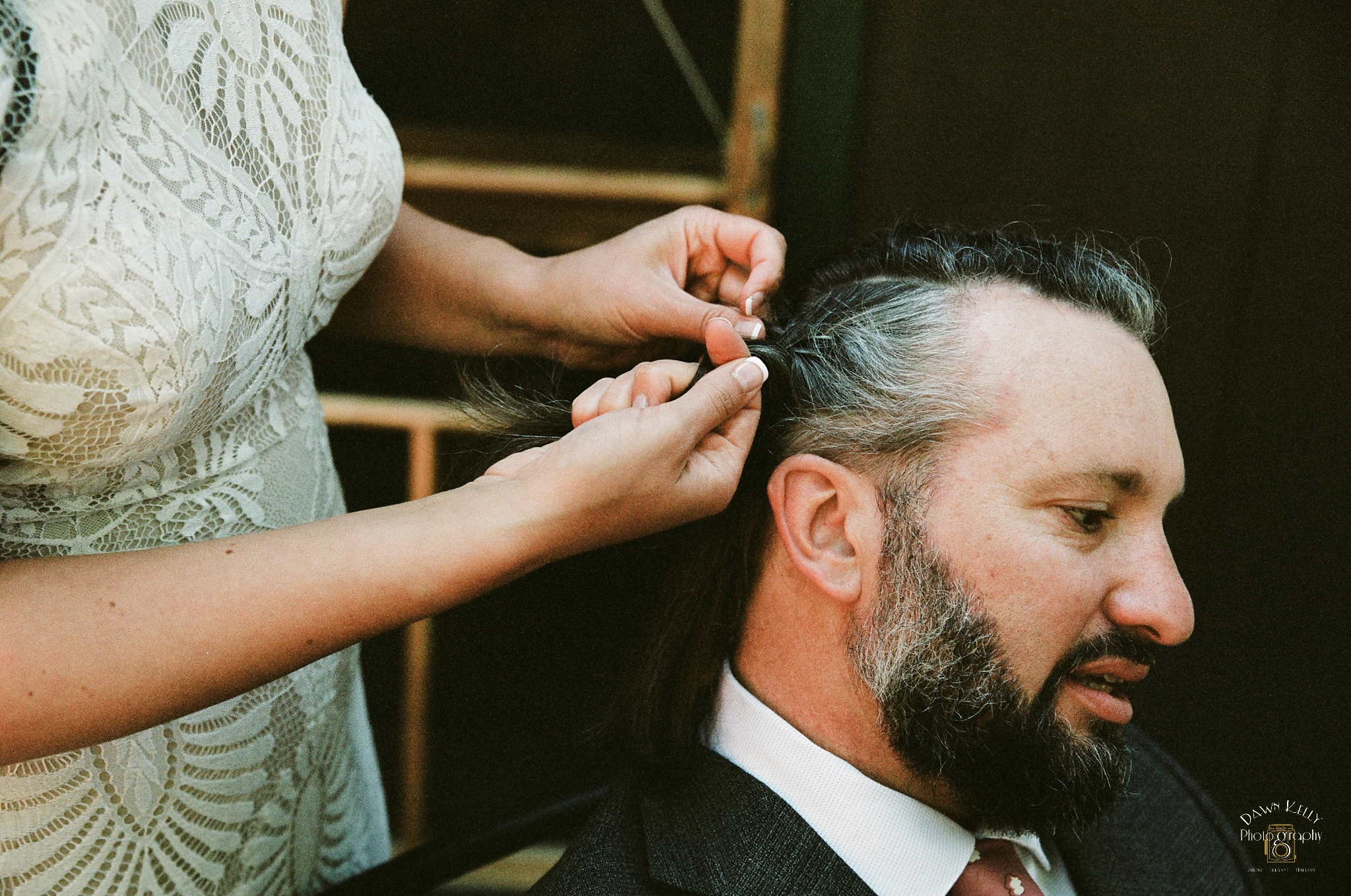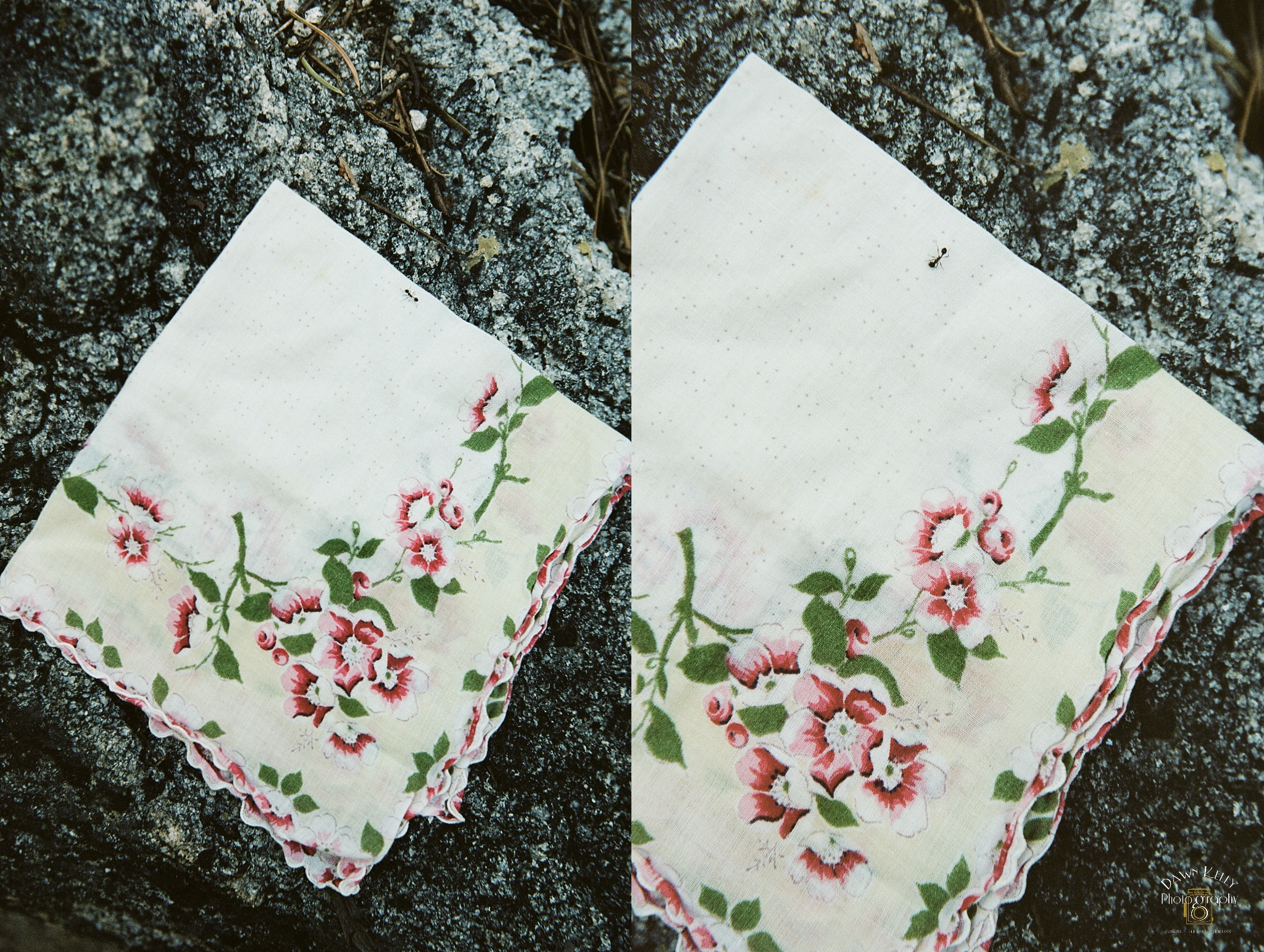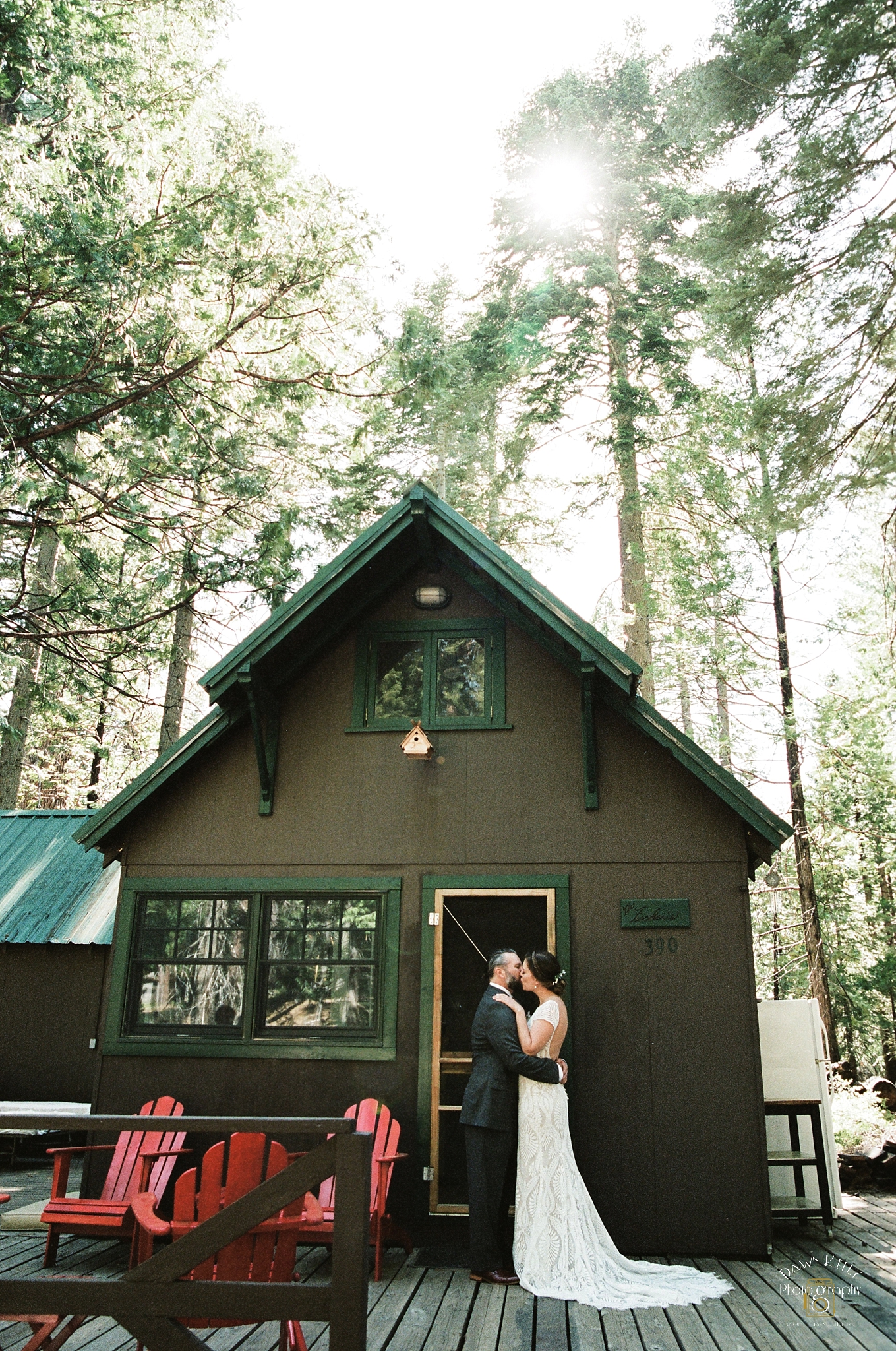 They chose Pinecrest because Matt's family owns a cabin there. He spent most summers at the cabin, hiking, swimming, working at a local restaurant, and hanging out with friends. They held the ceremony up the hill from the cabin in the rocks and trees.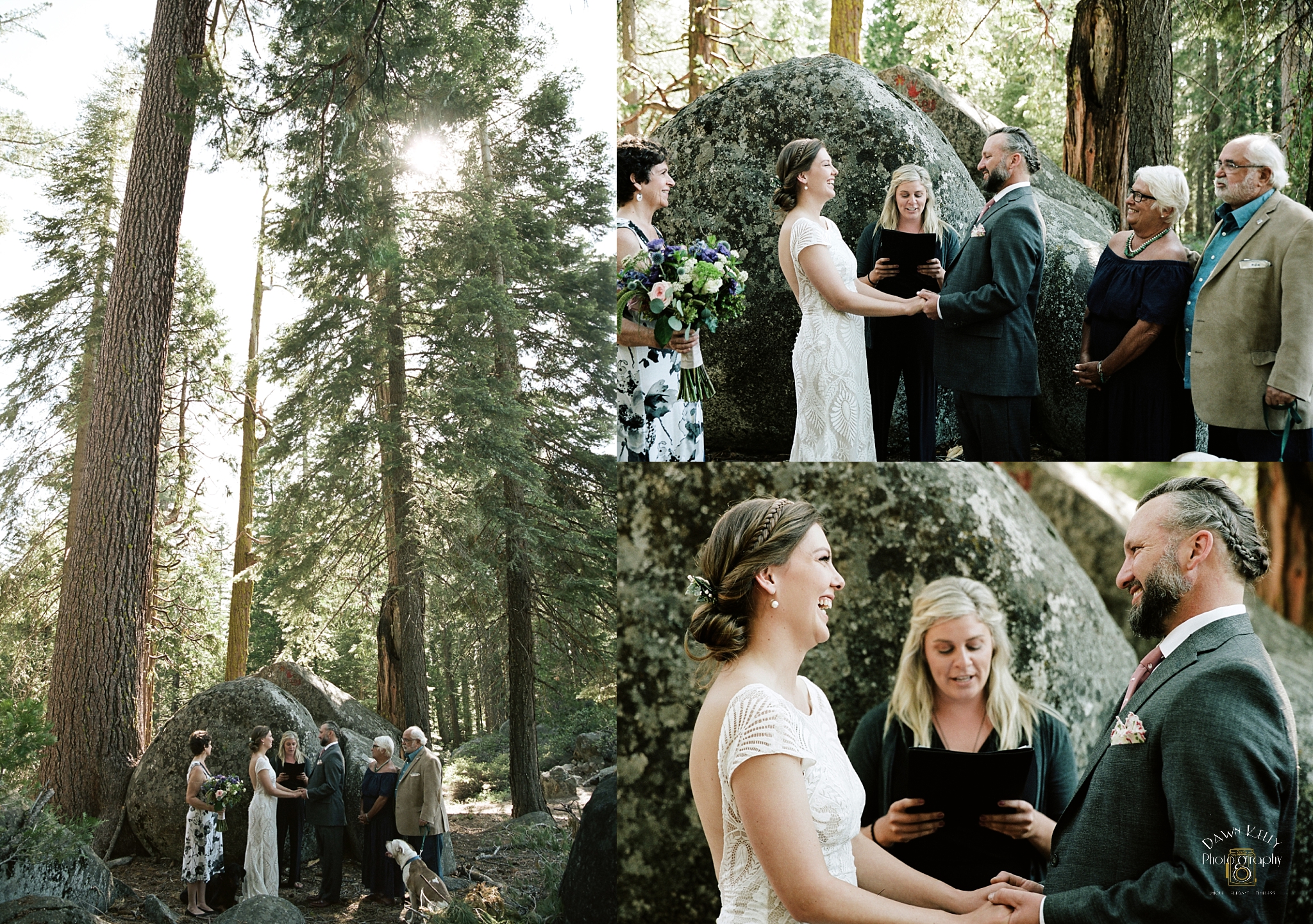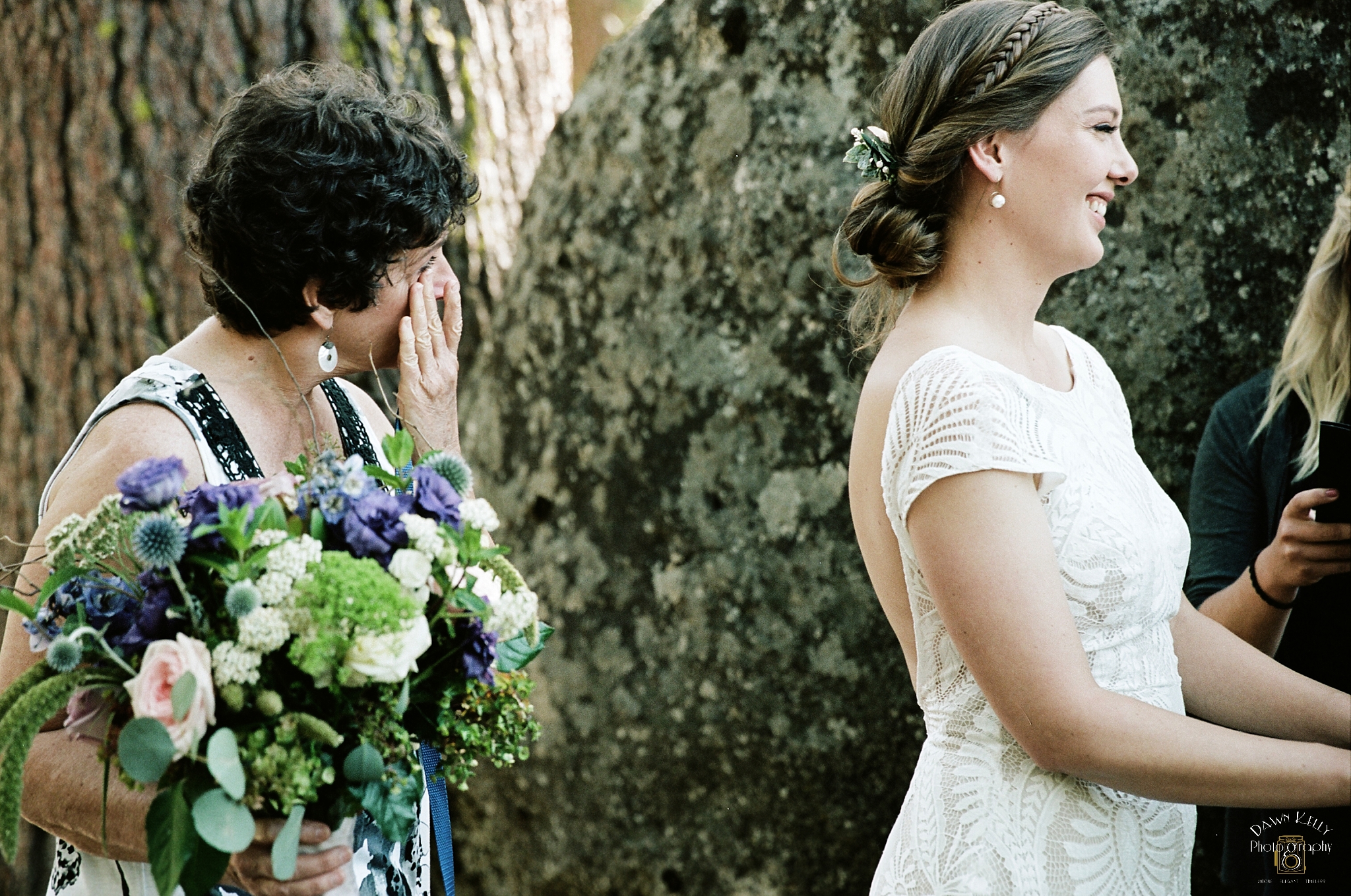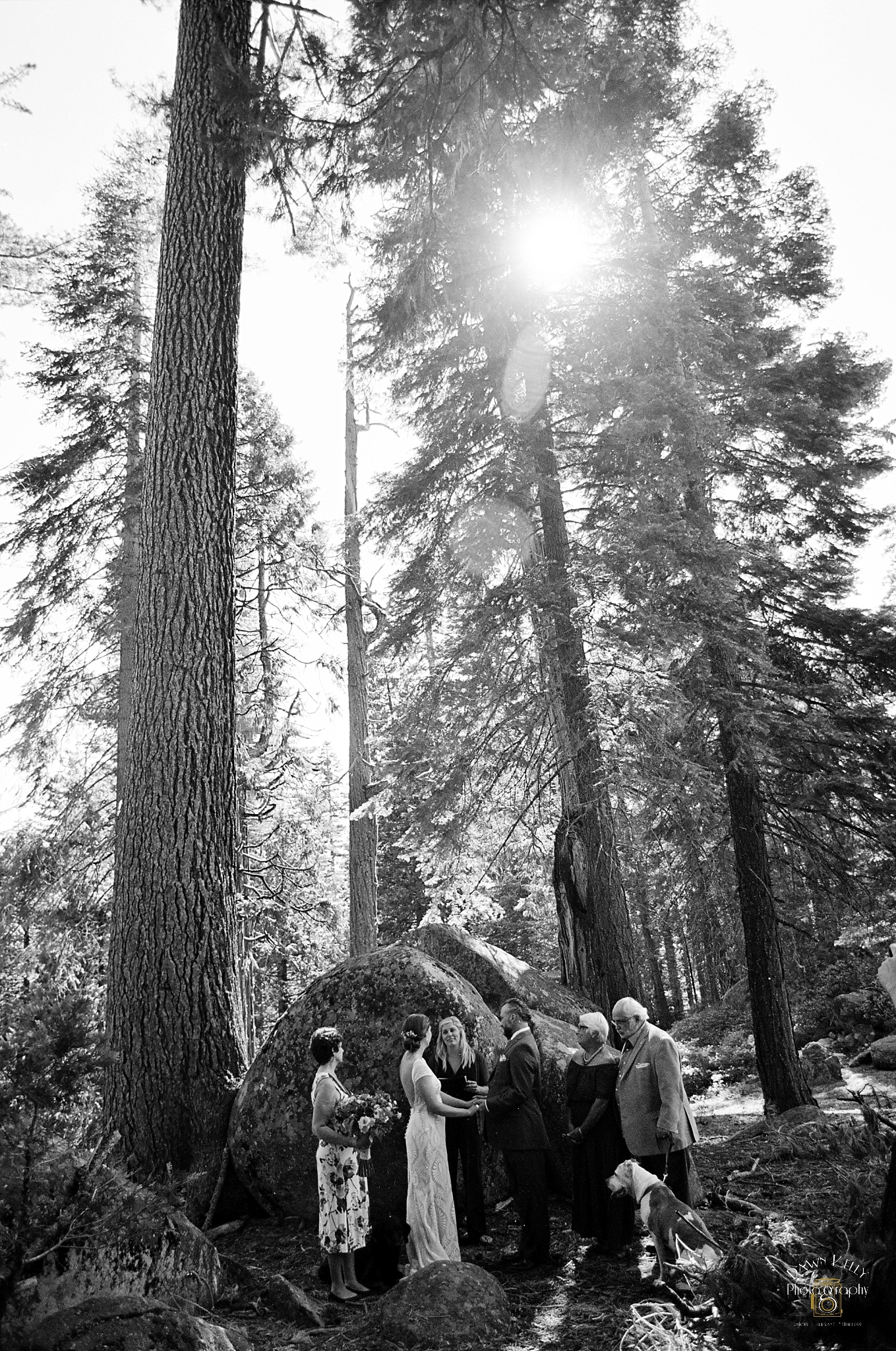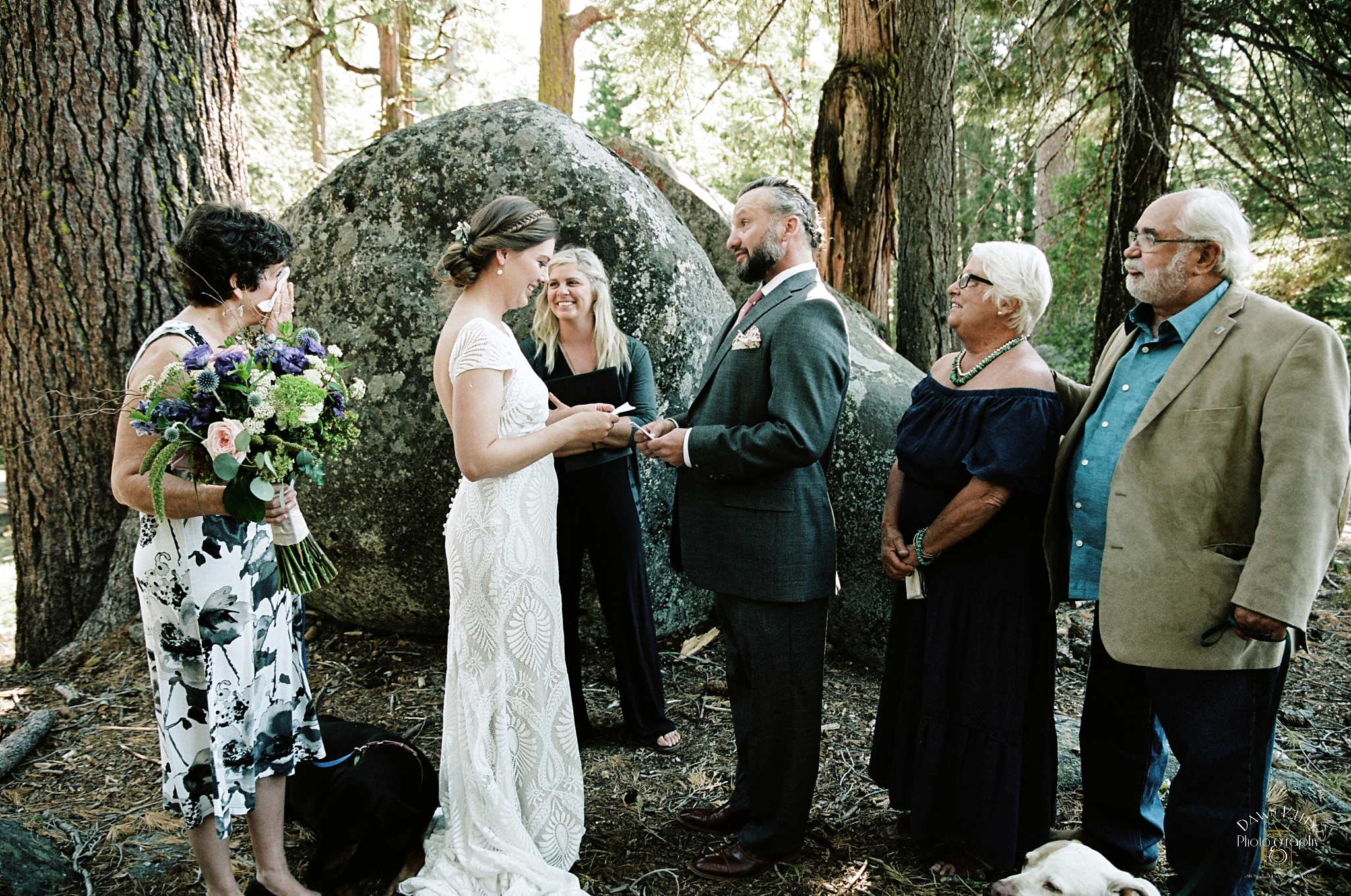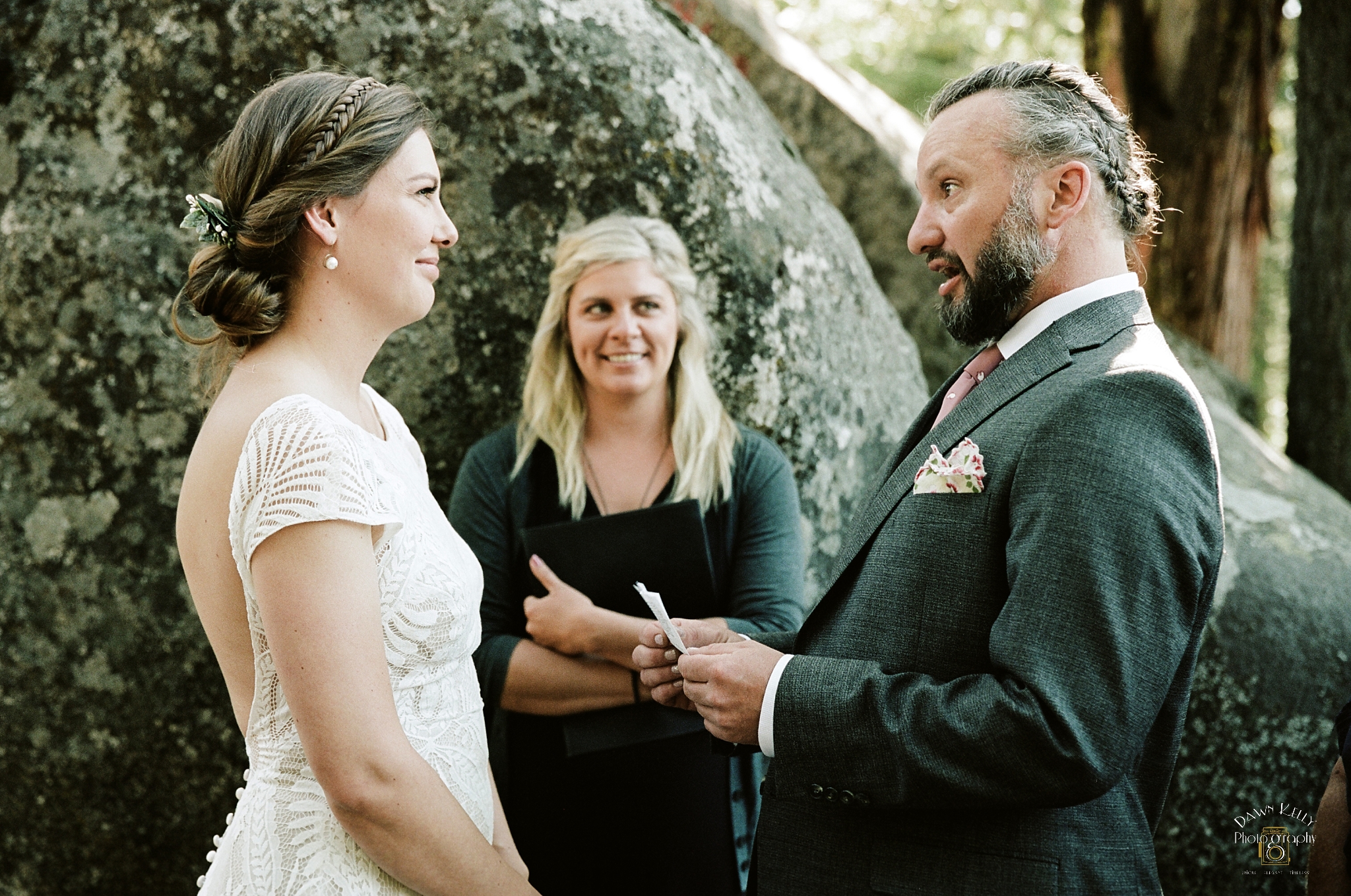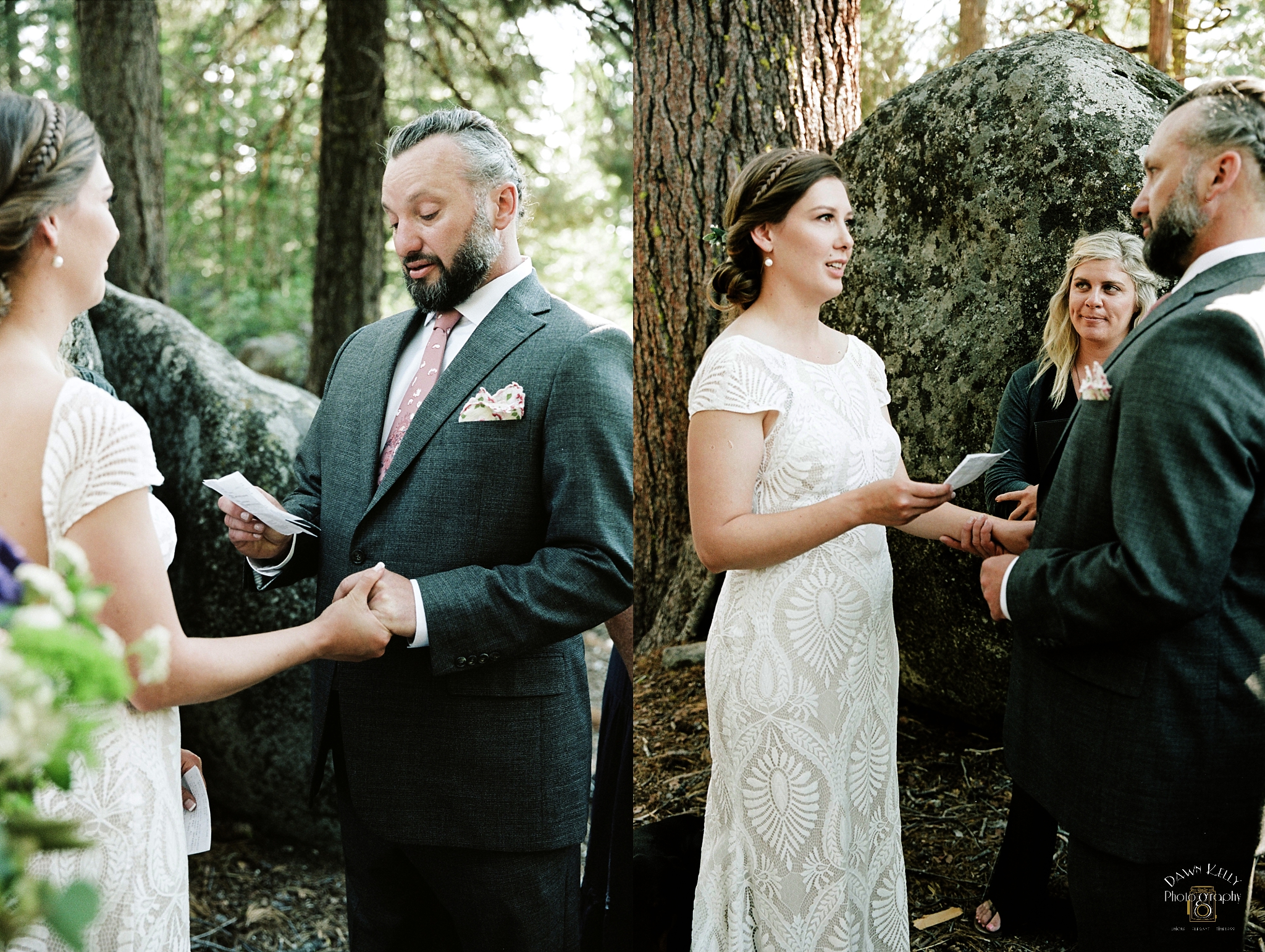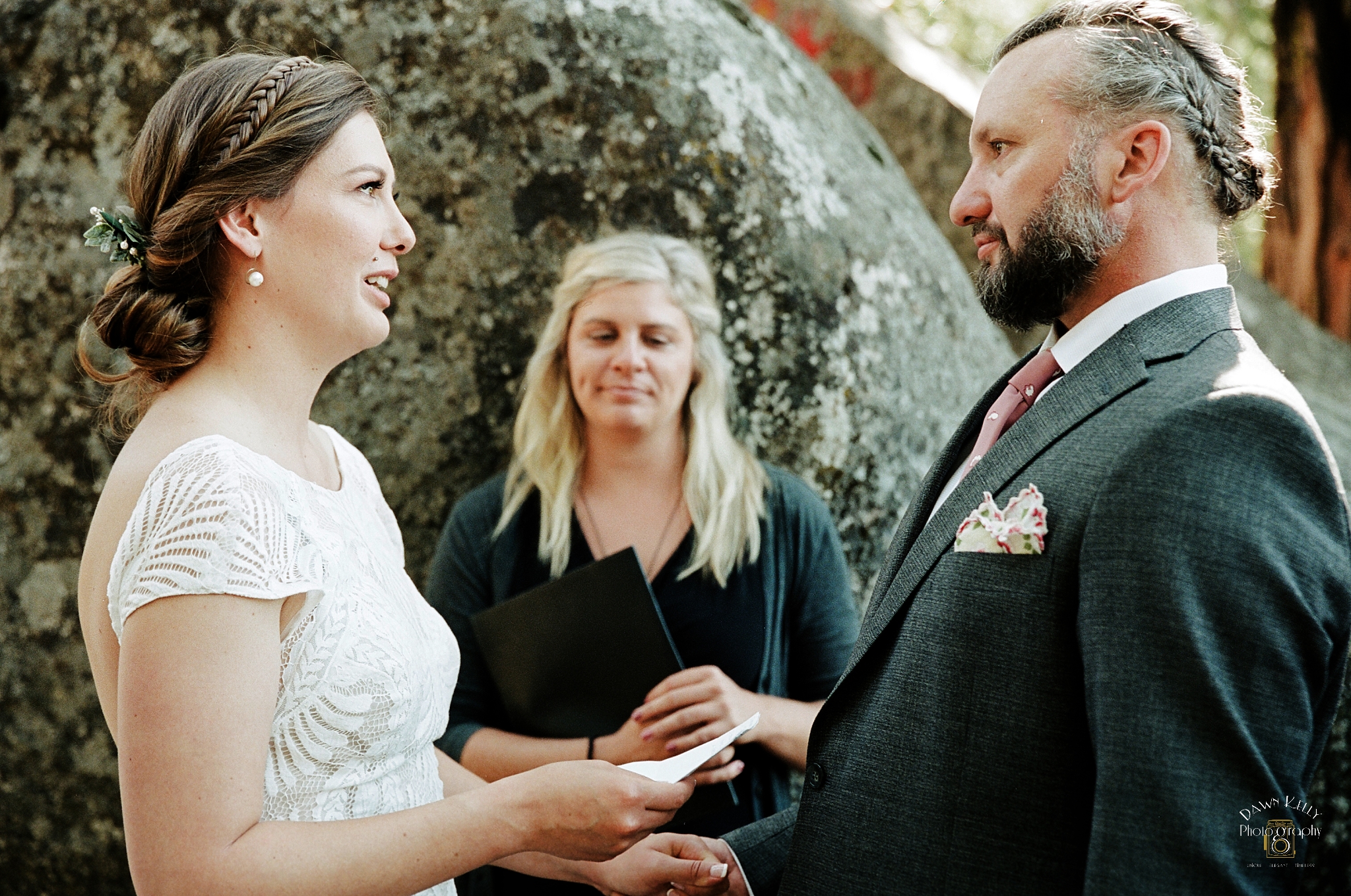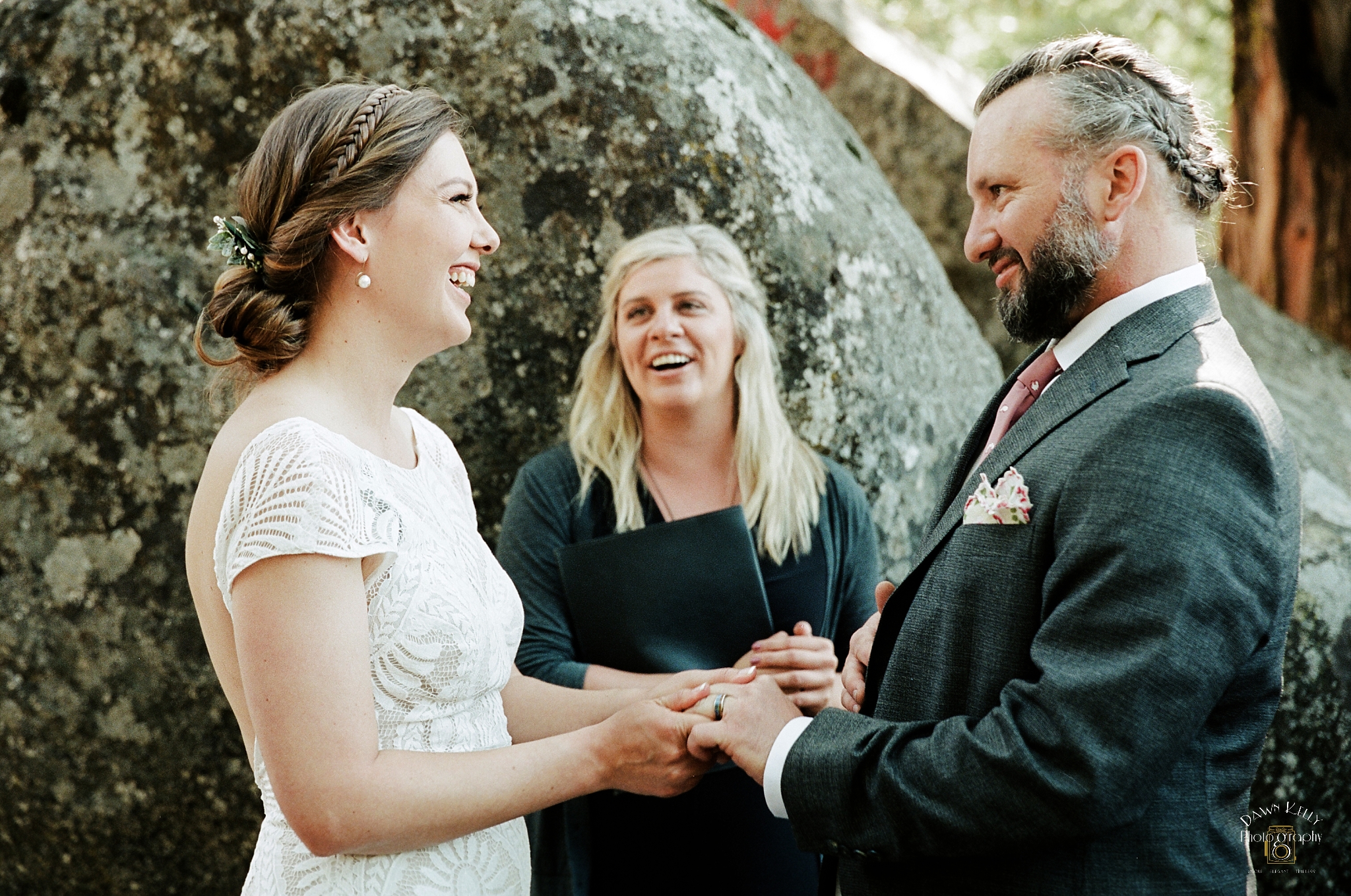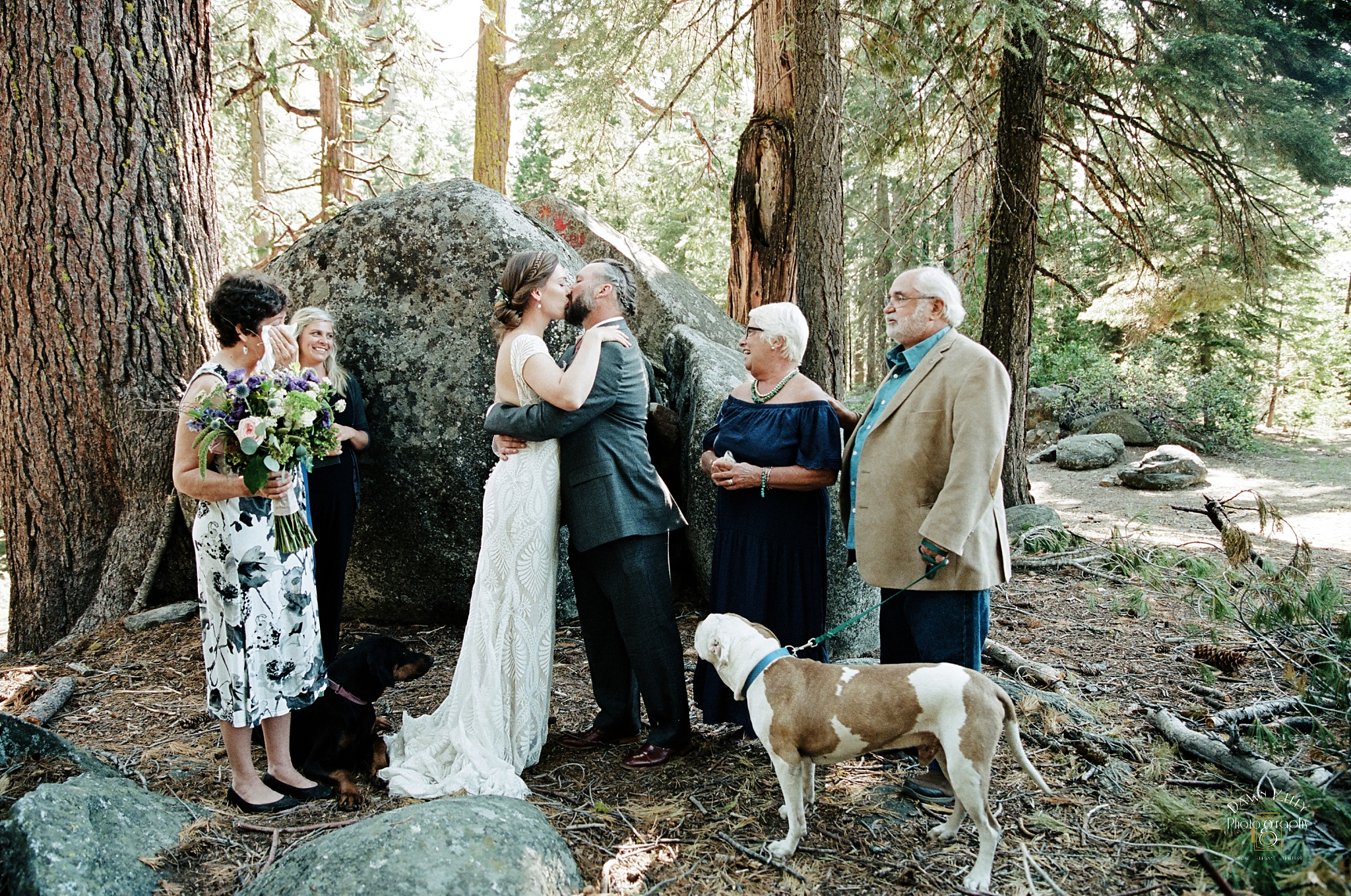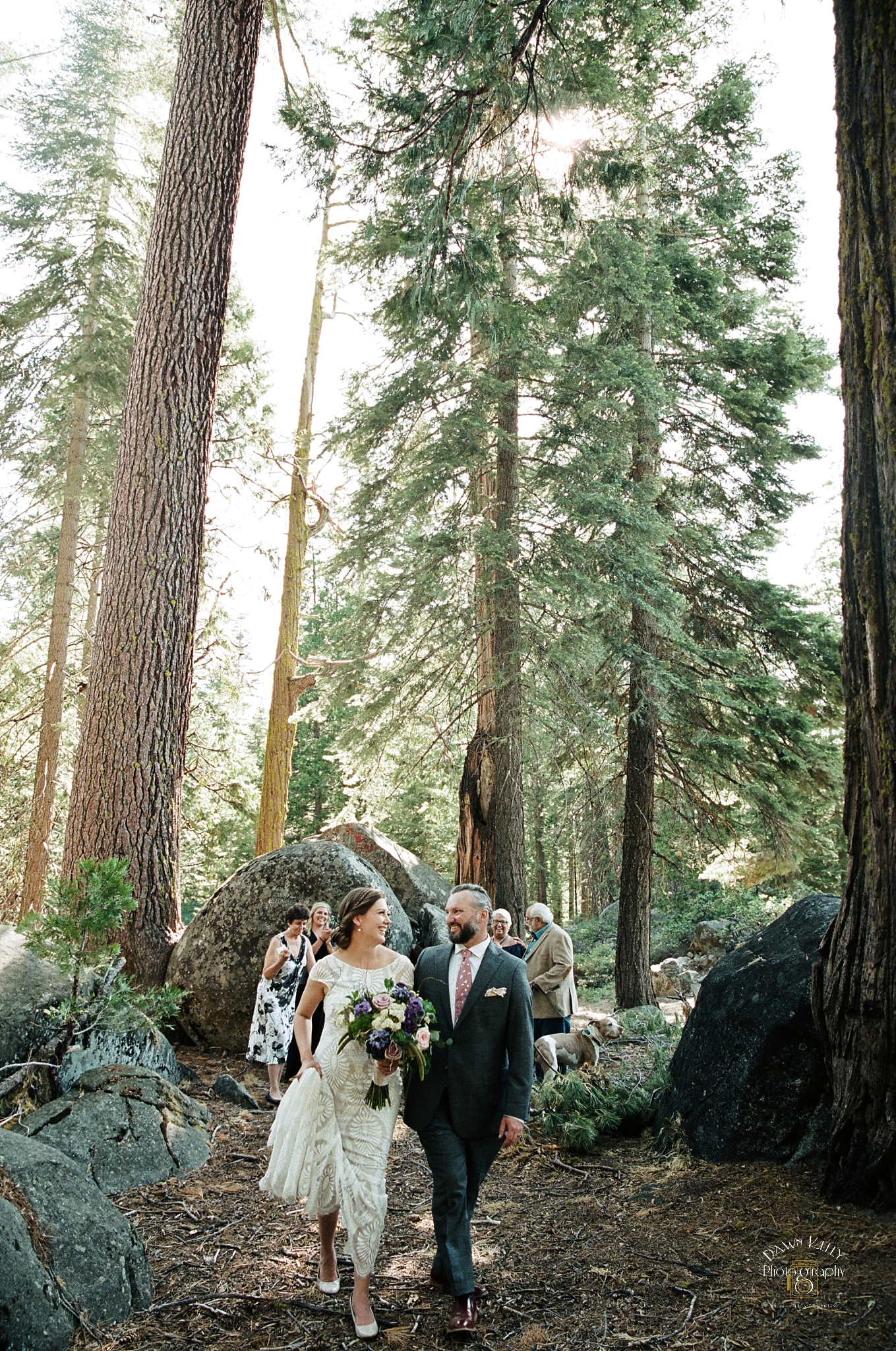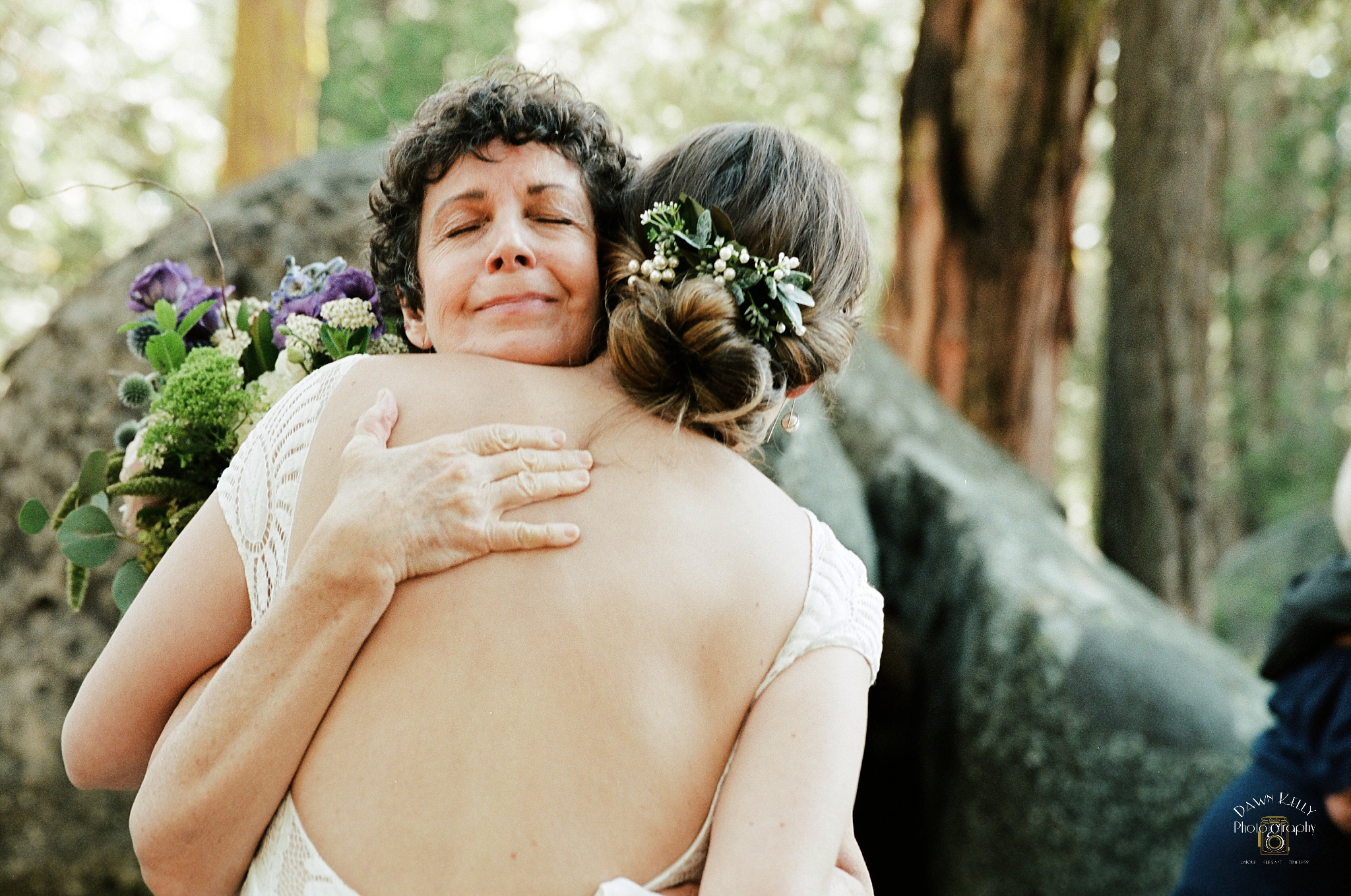 All Katie and Matt needed to make their day special is the love of their parents. Because of the pandemic, they weren't sure they were going to be able to be there, so when they were, it made the day that much more meaningful.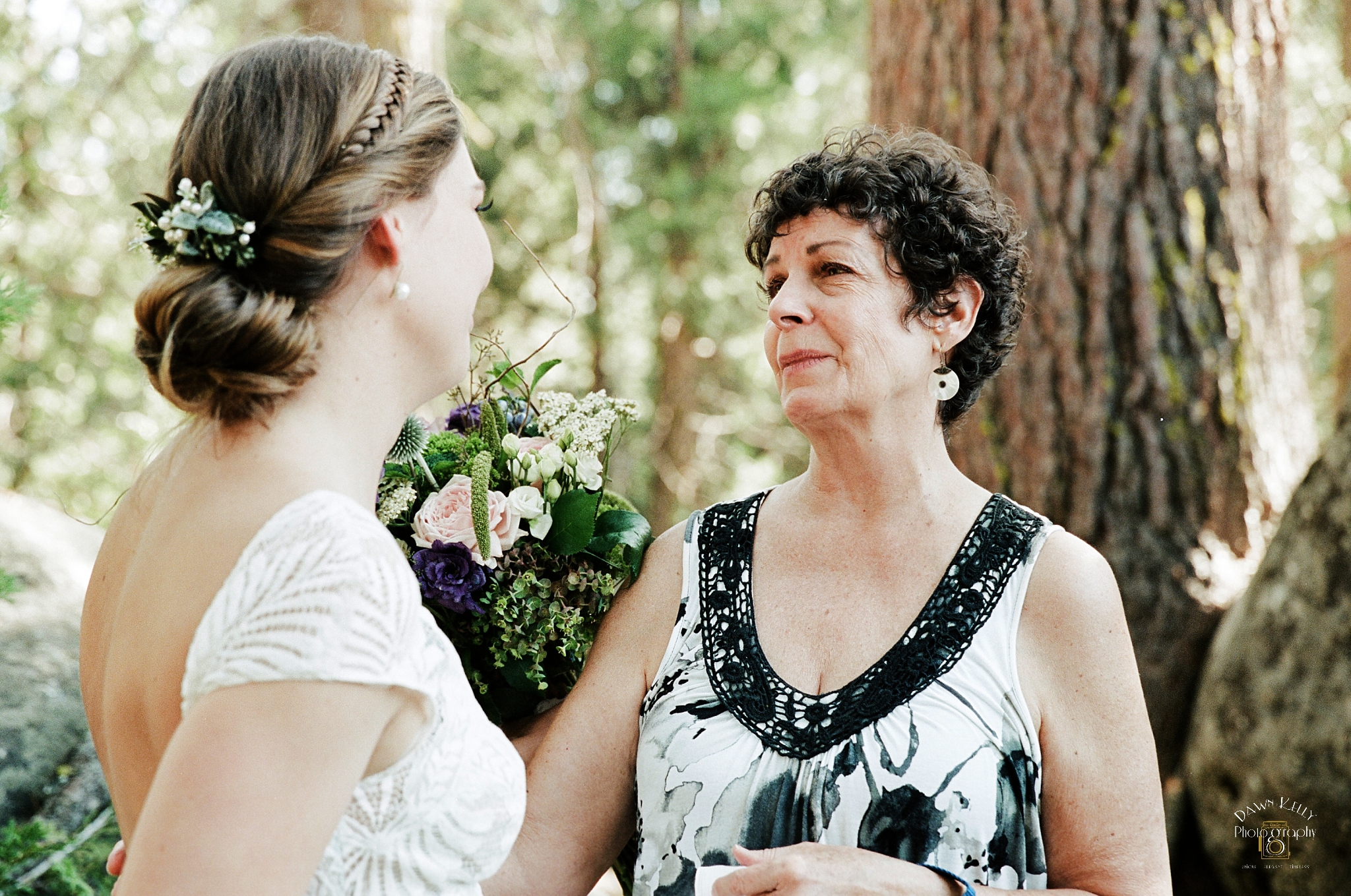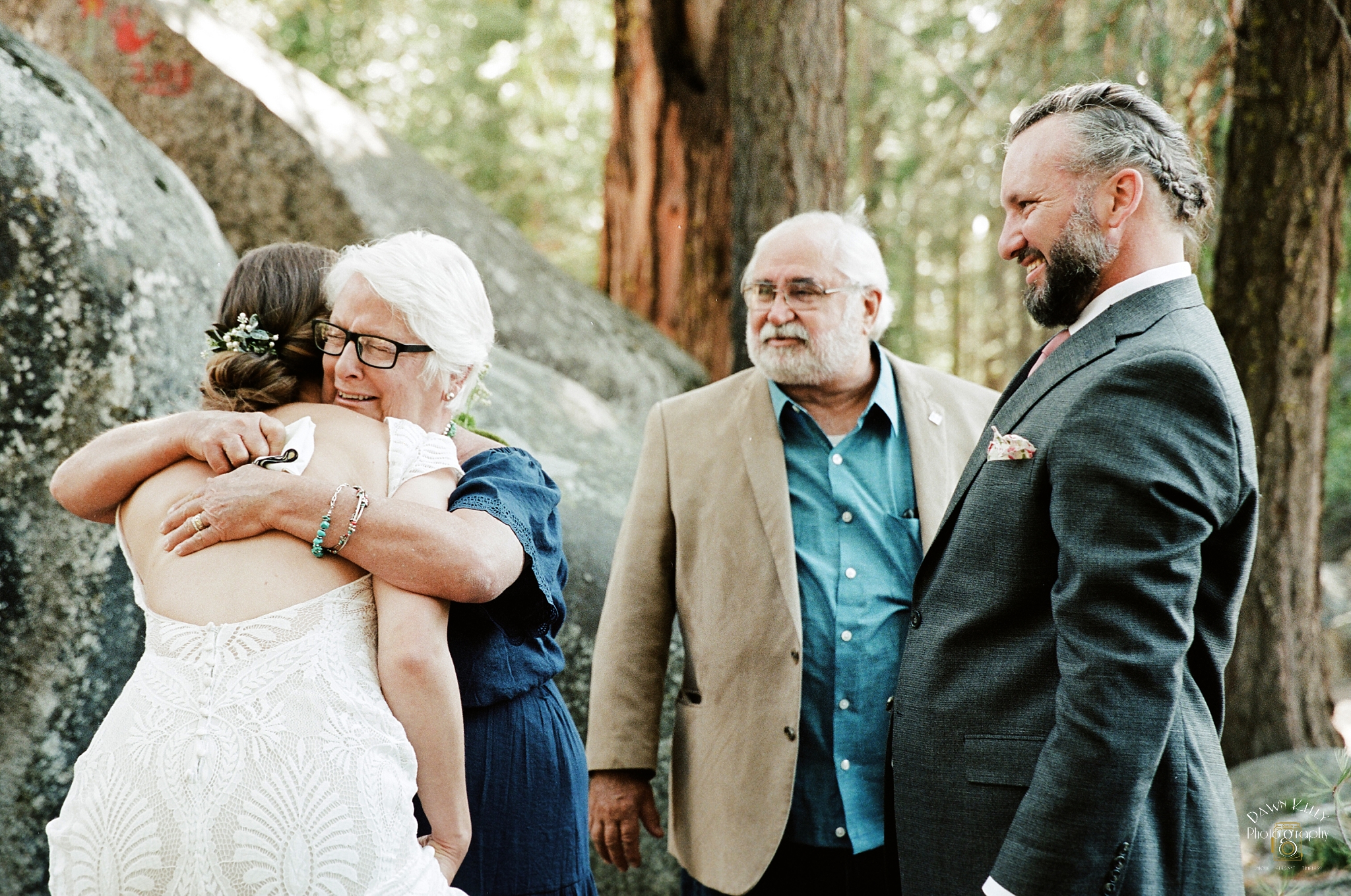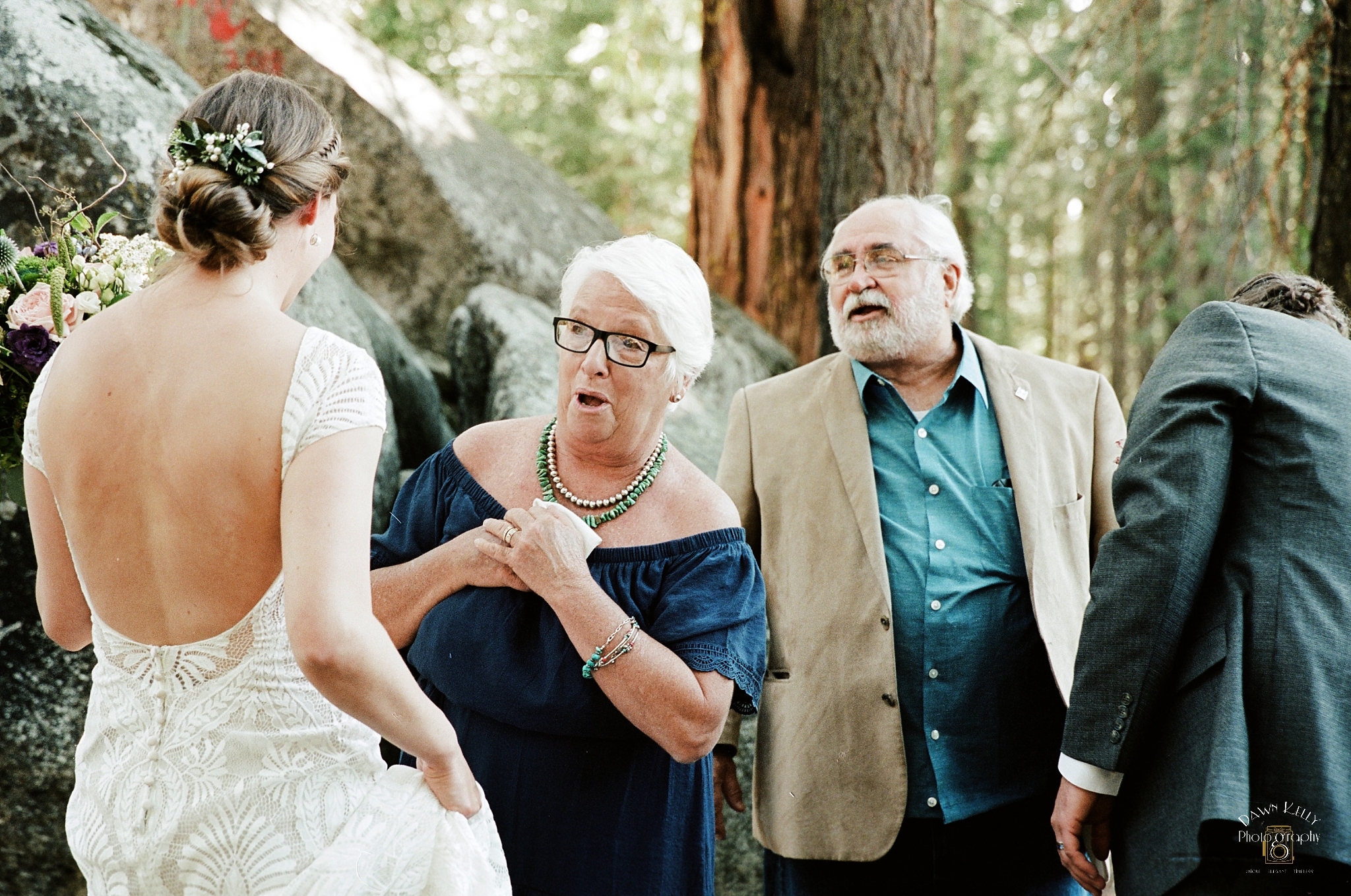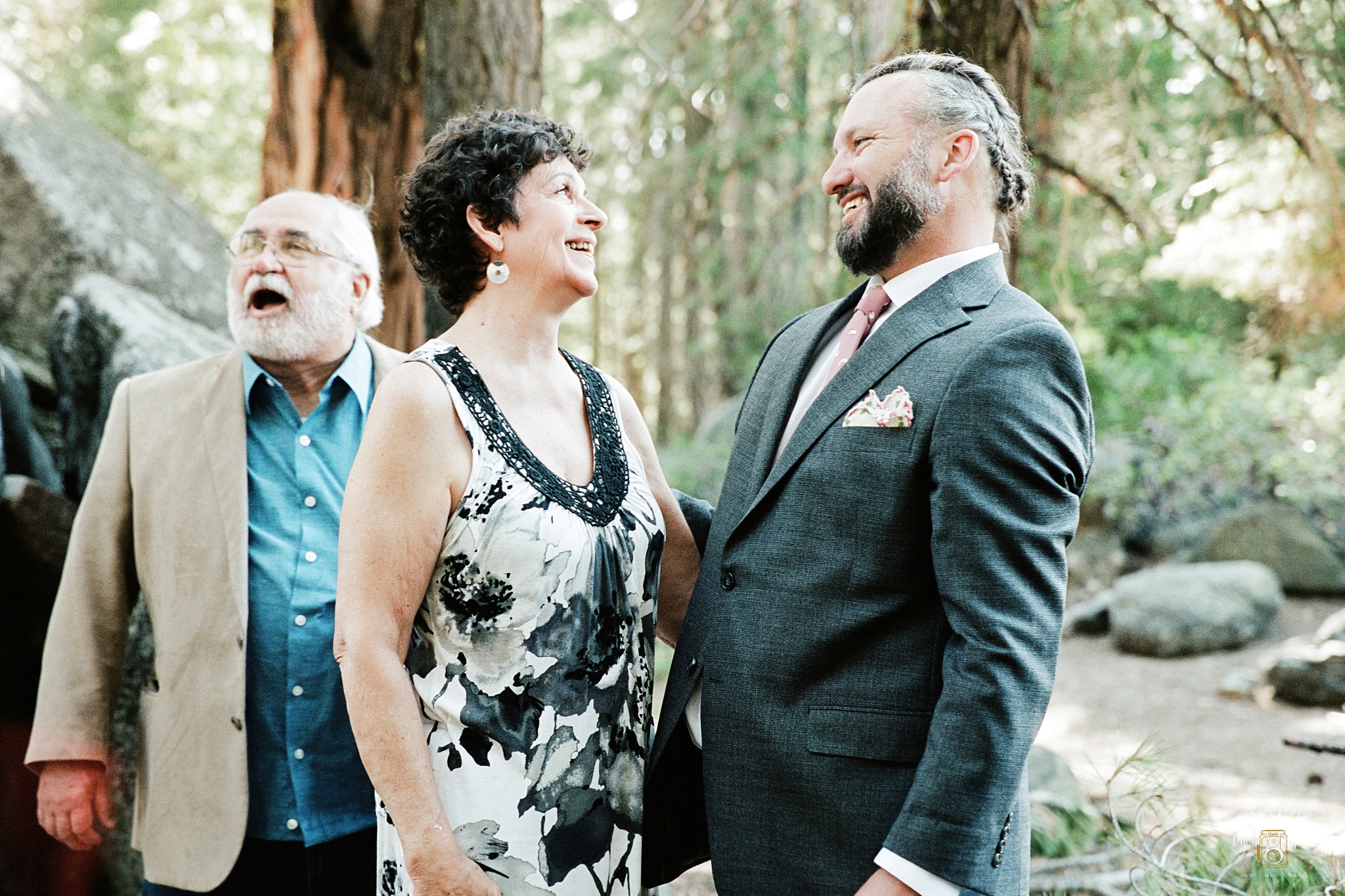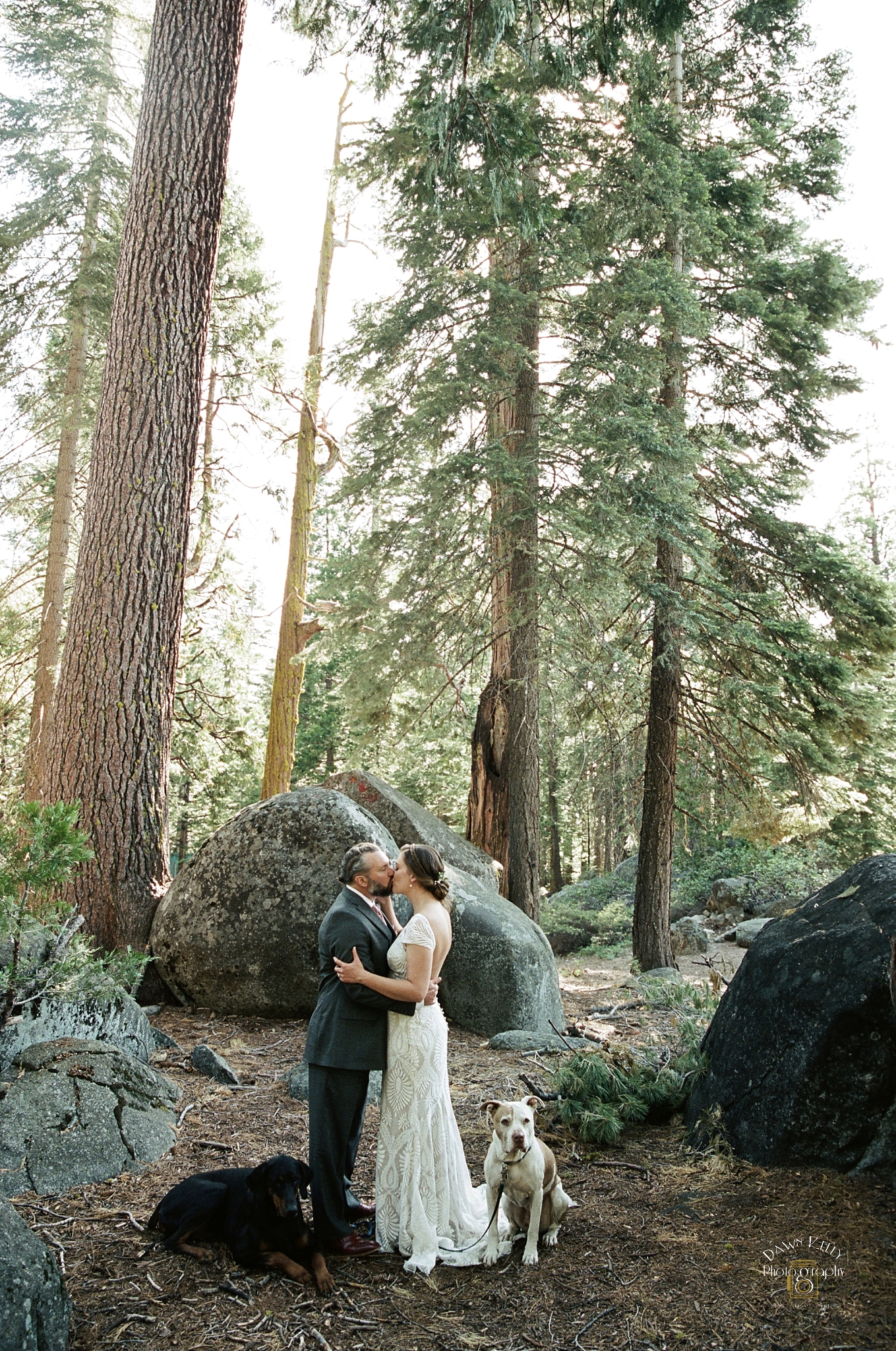 The couple's dogs, Bodie and Borris, made up the bridal party. They sat at mom and dad's feet during the ceremony, then posed for the camera afterward. We love working with pets! We're quite experienced with taking photos of fur babies and managing their comfort. These sweet babies are part of the family, so of course, they had to be part of this special microwedding.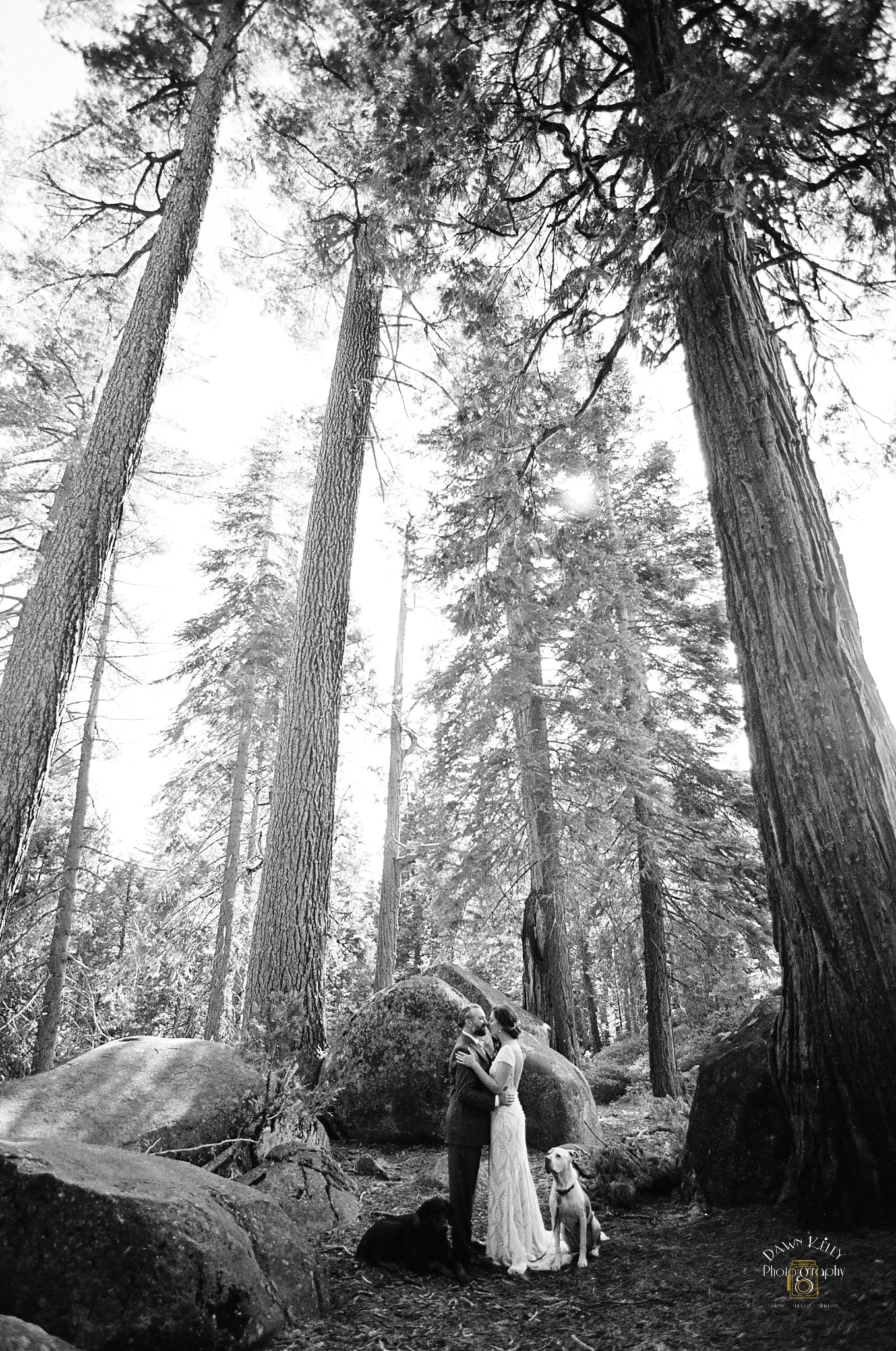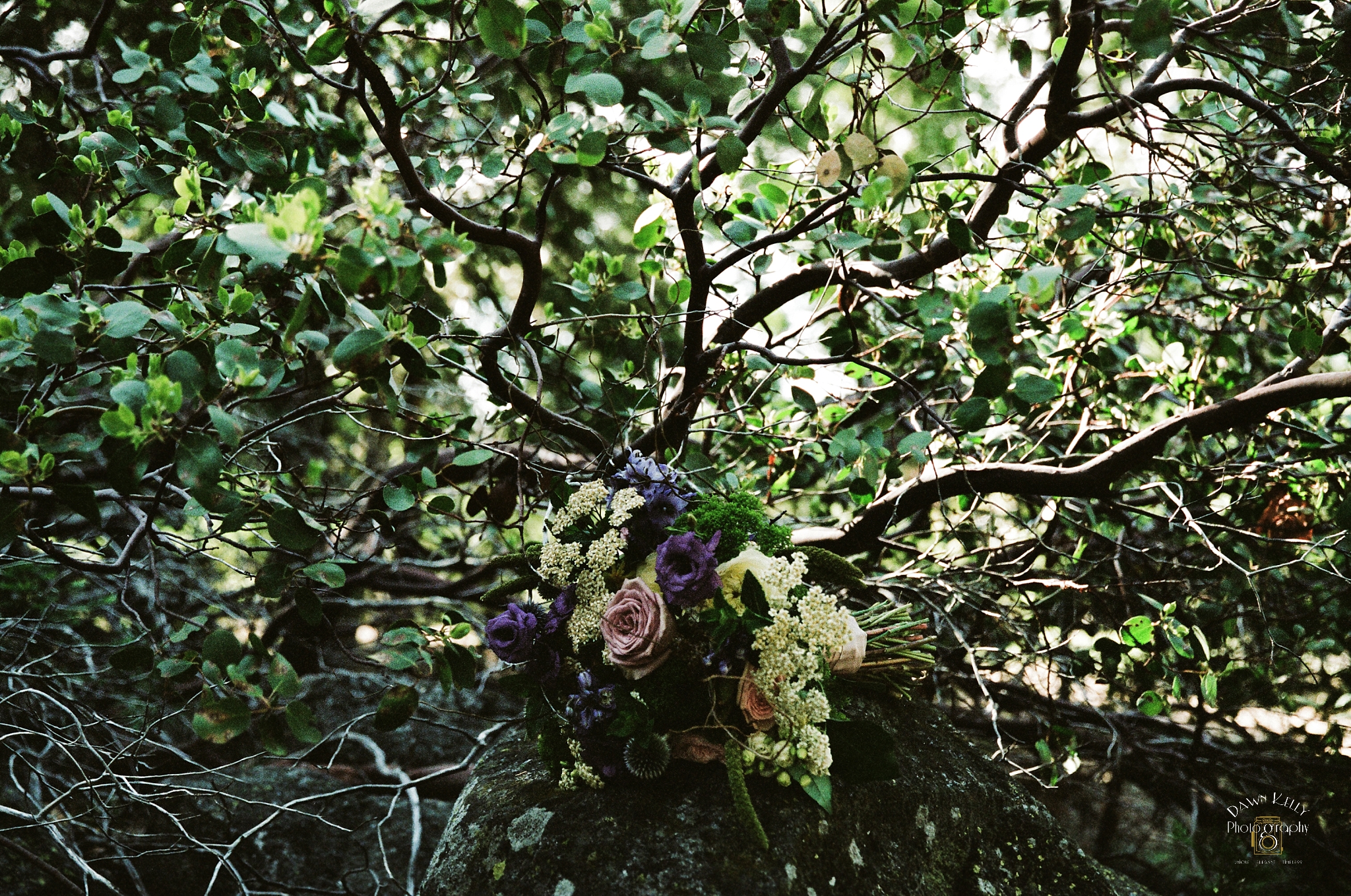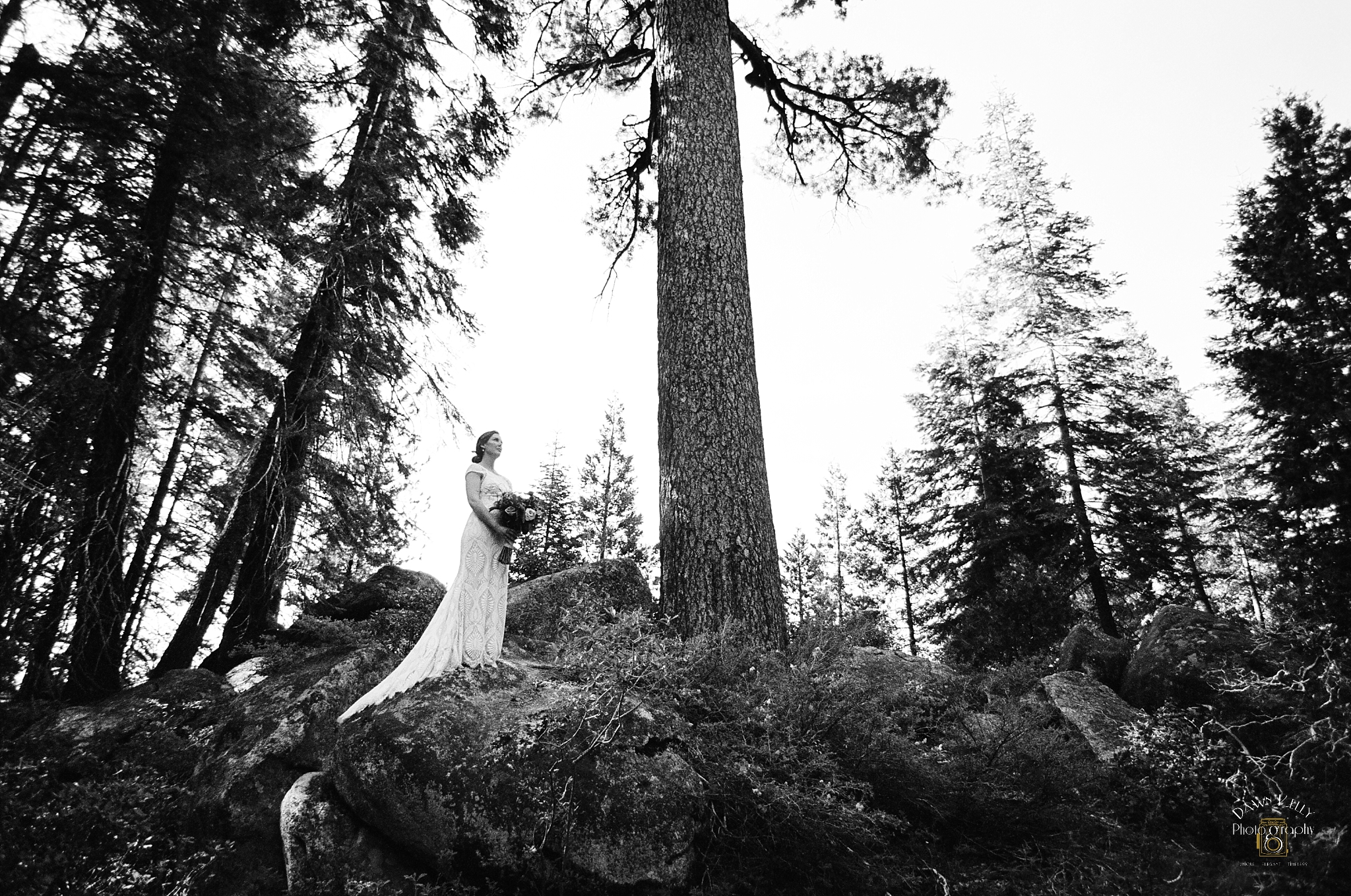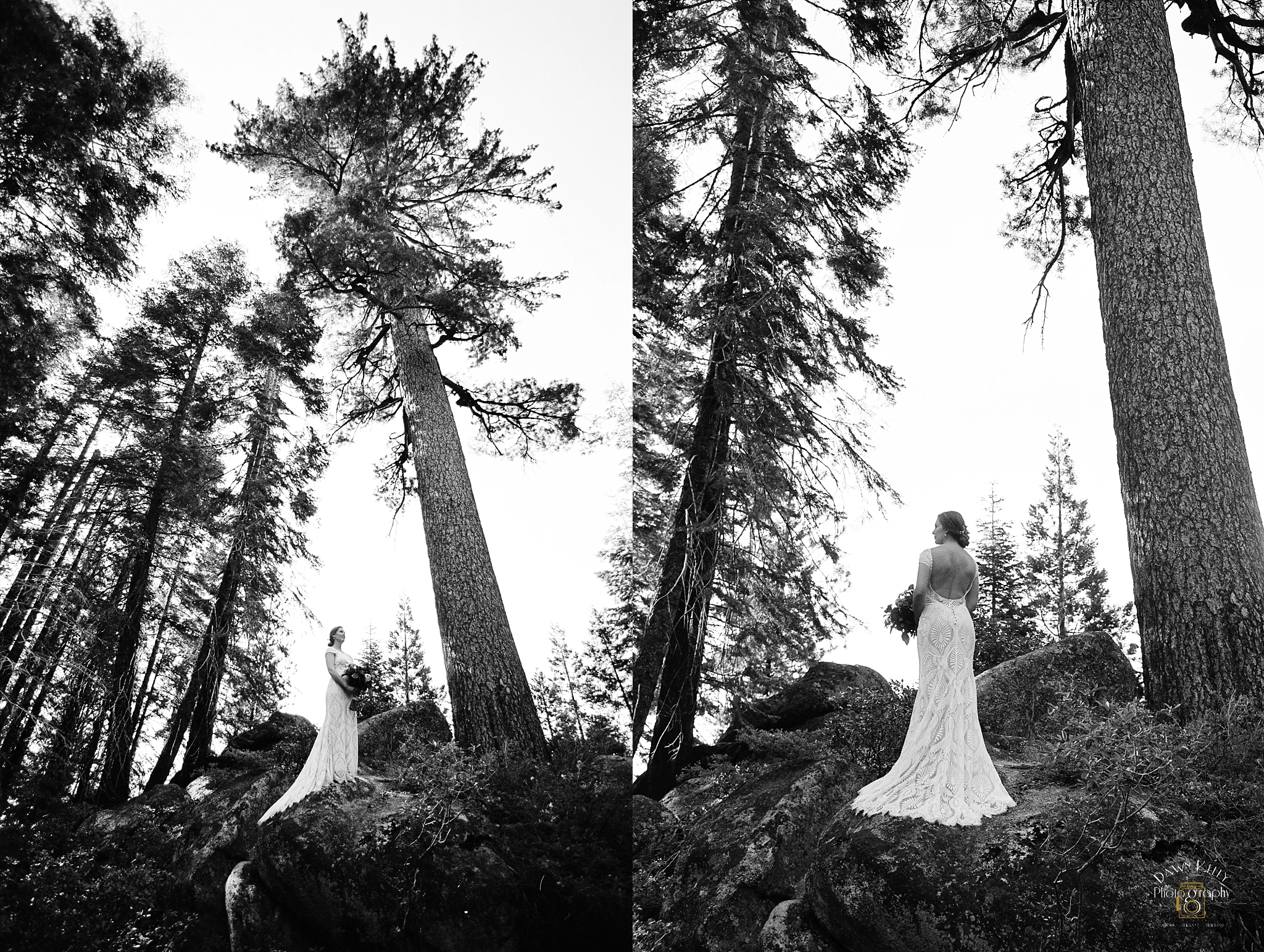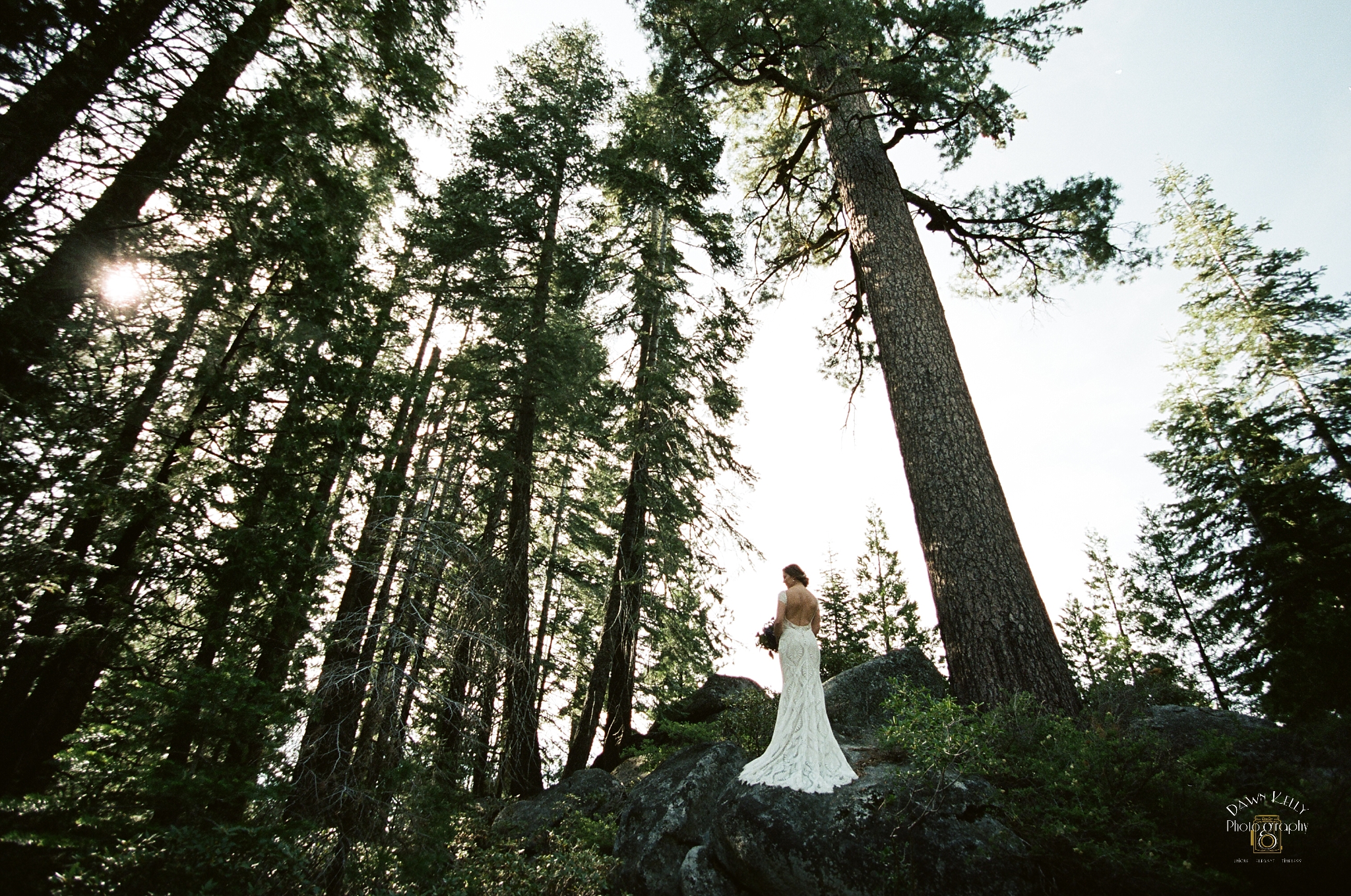 Matt's favorite part of the day was watching Katie hike around the forest, climb rocks, and trail-blaze through bushes in her wedding dress. Katie's favorite part was being able to relax, laugh with Matt, and enjoy the entire day without having to entertain people.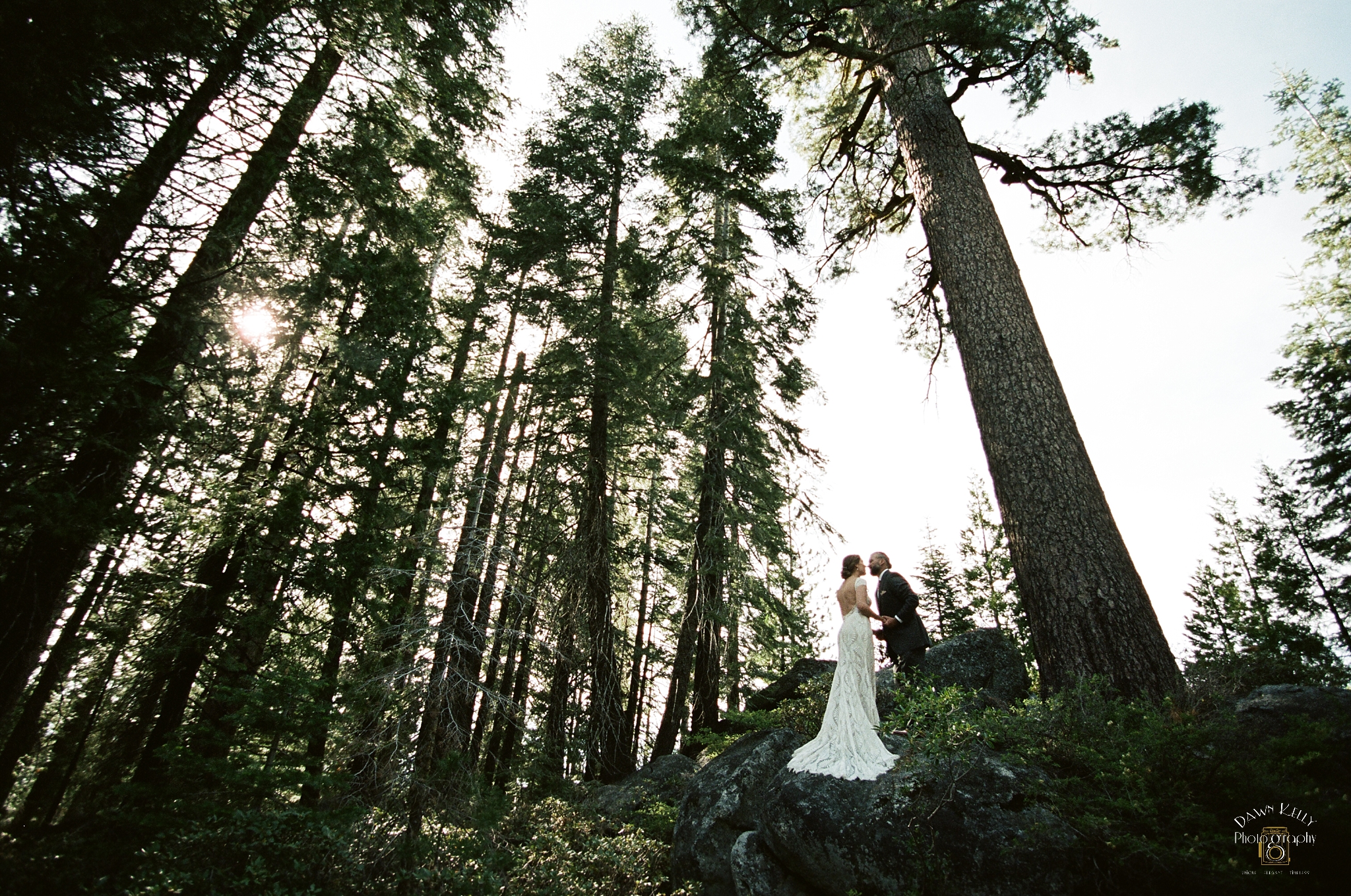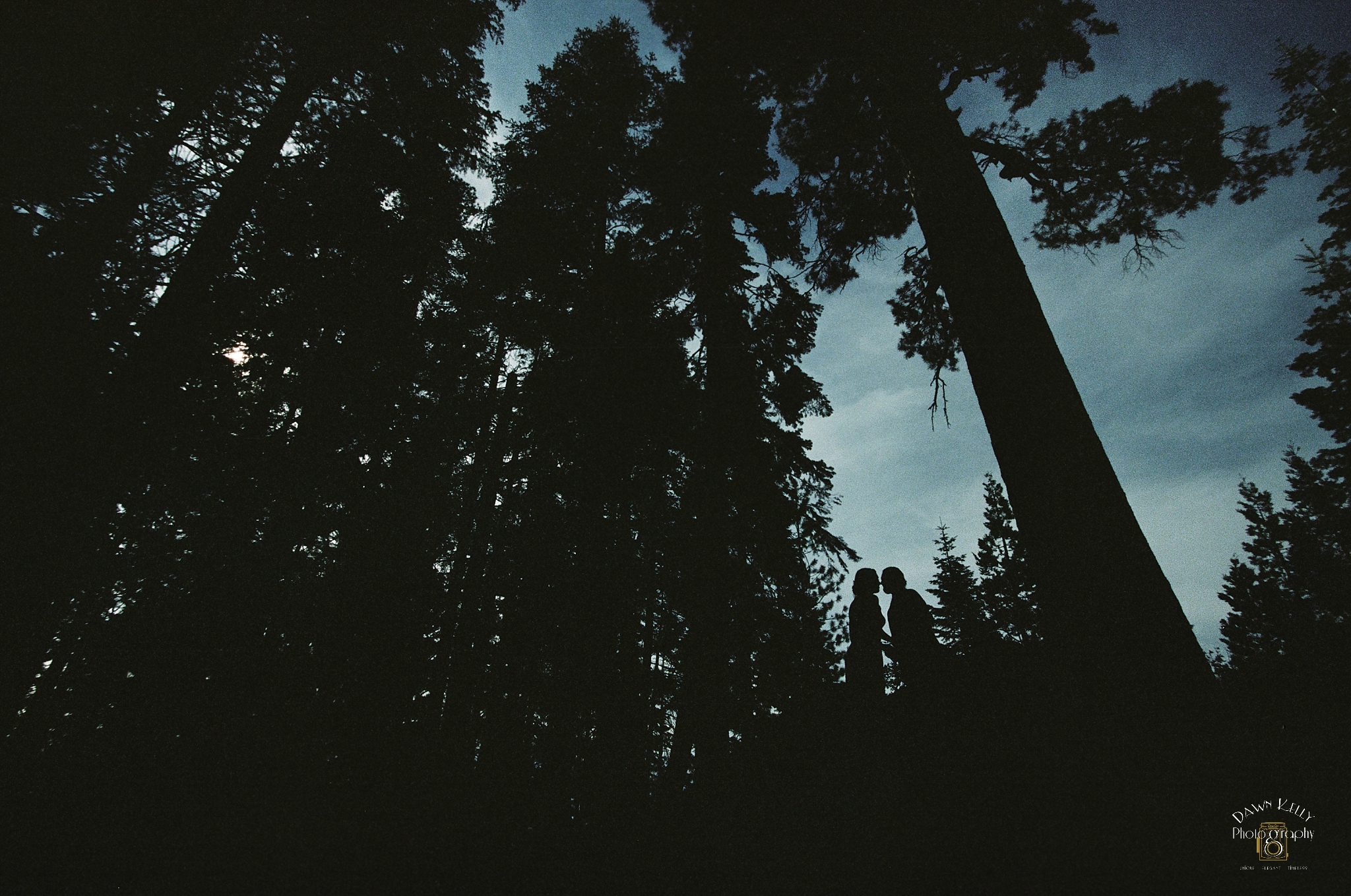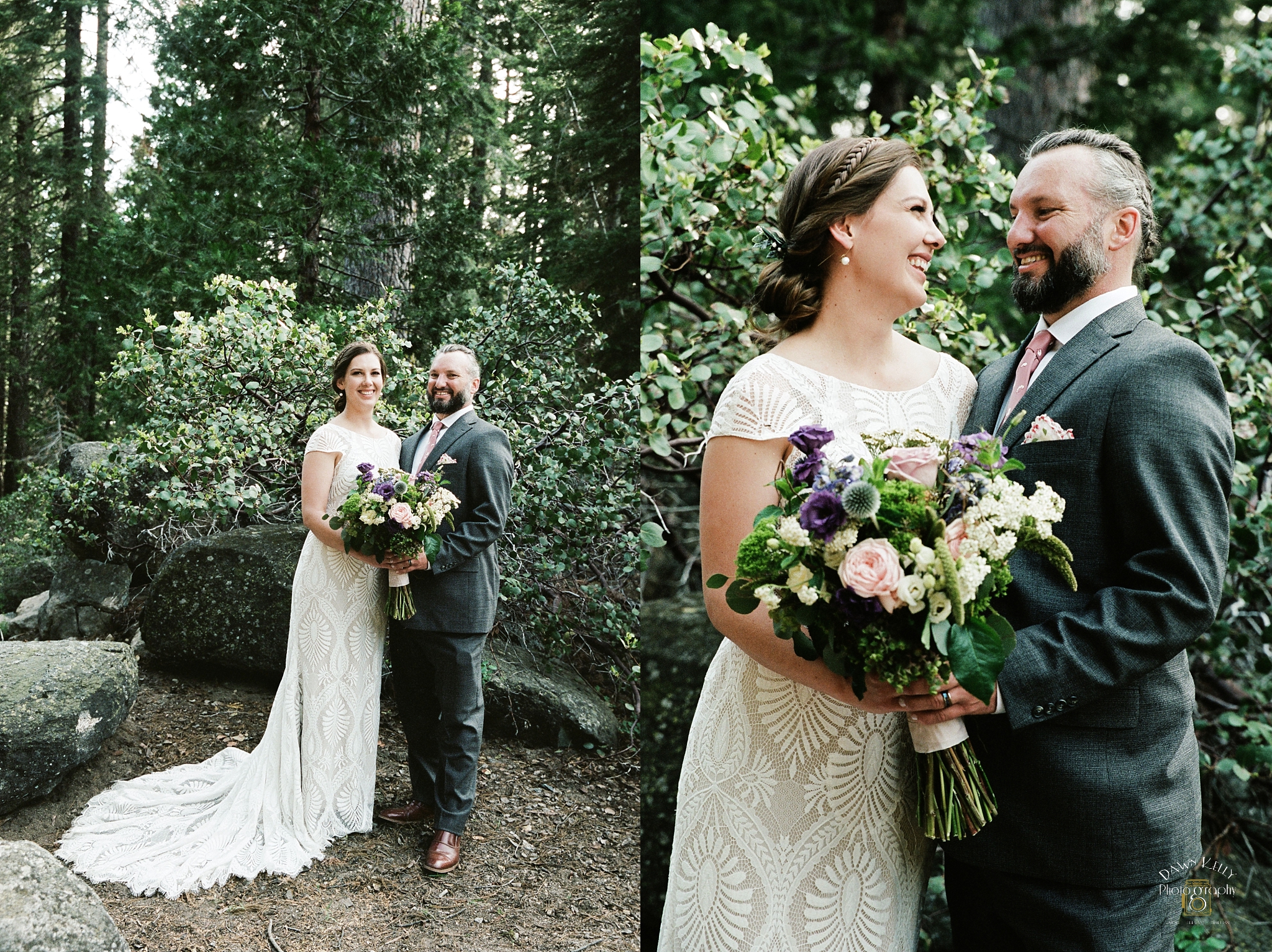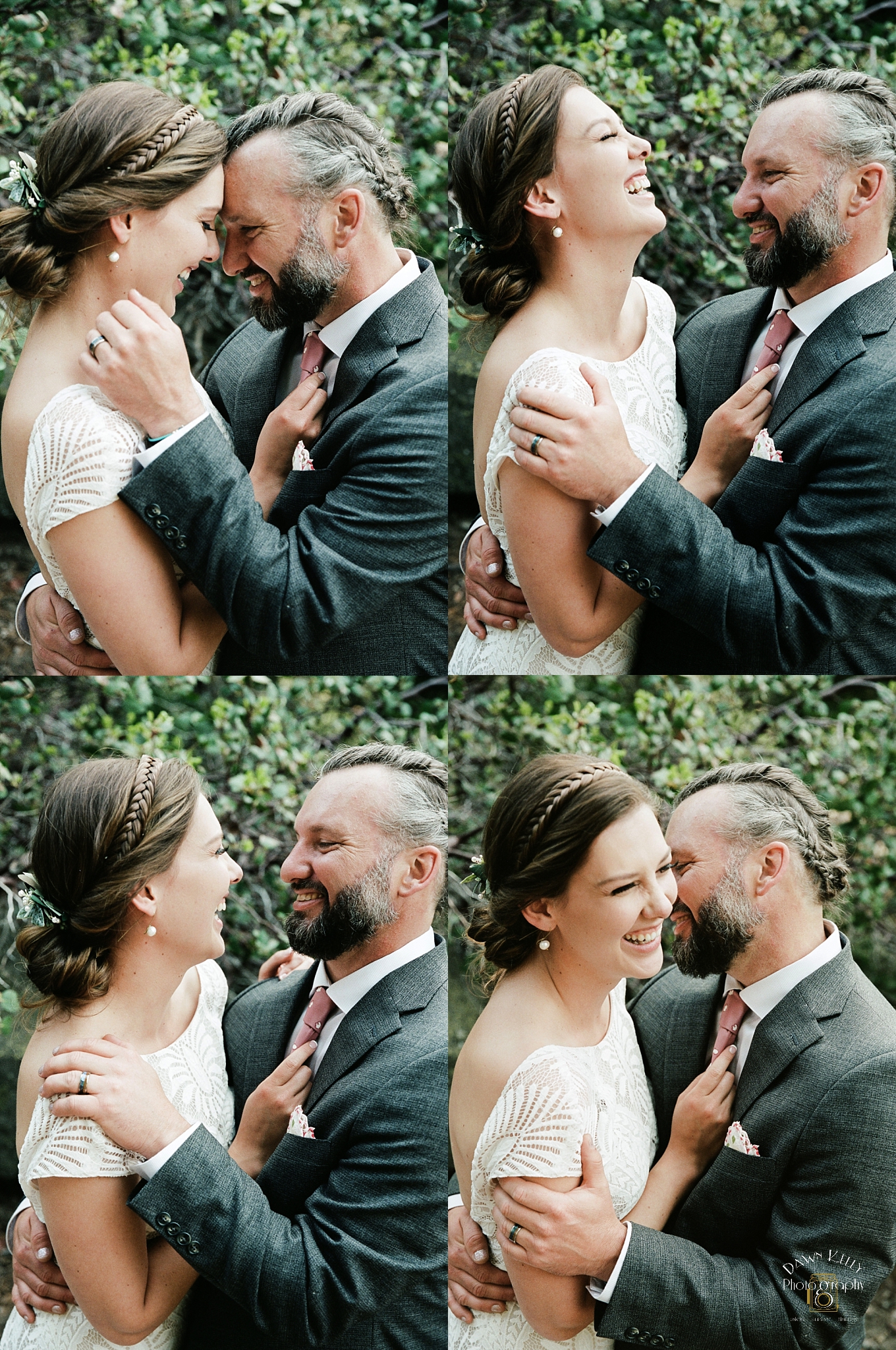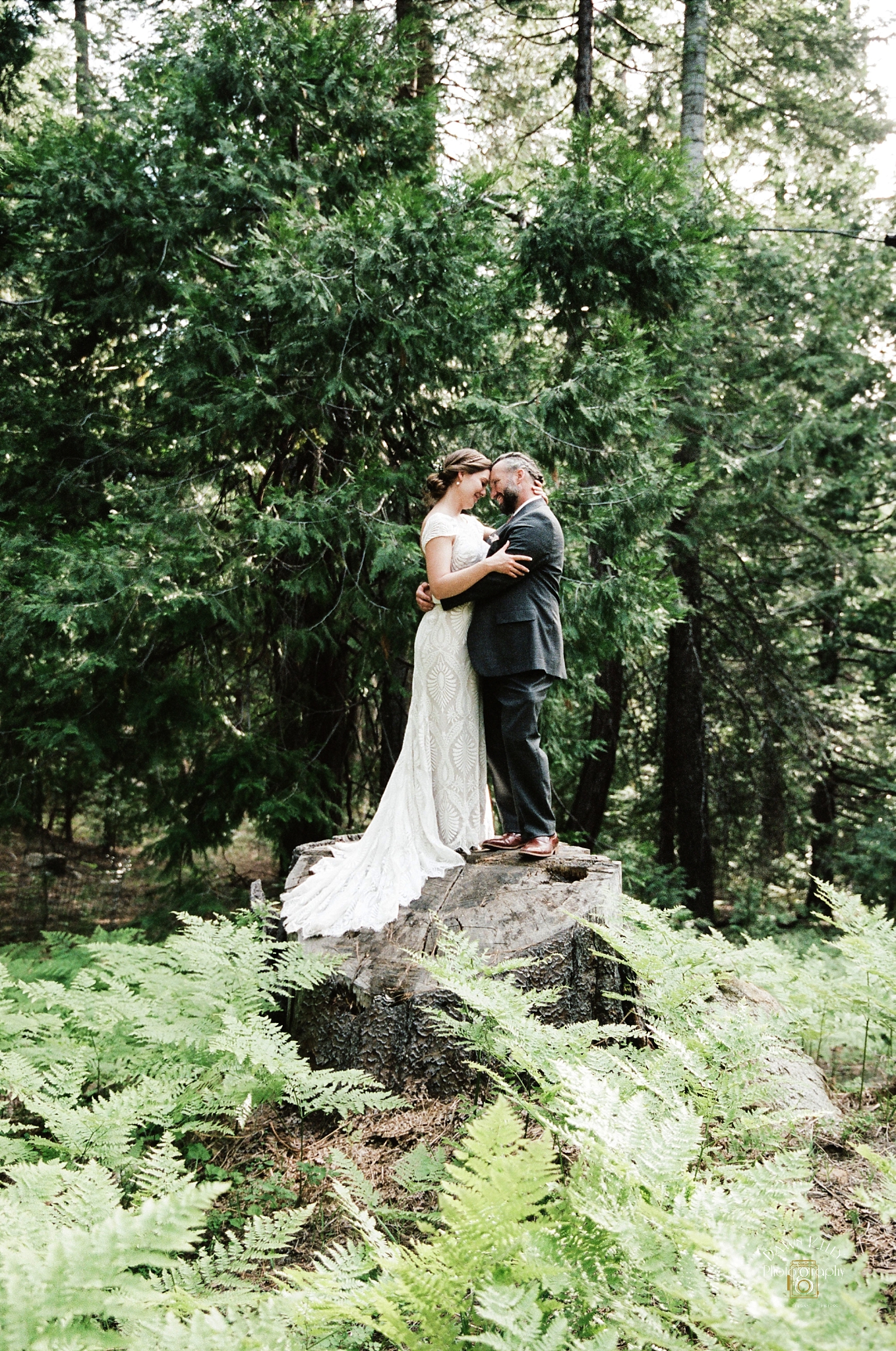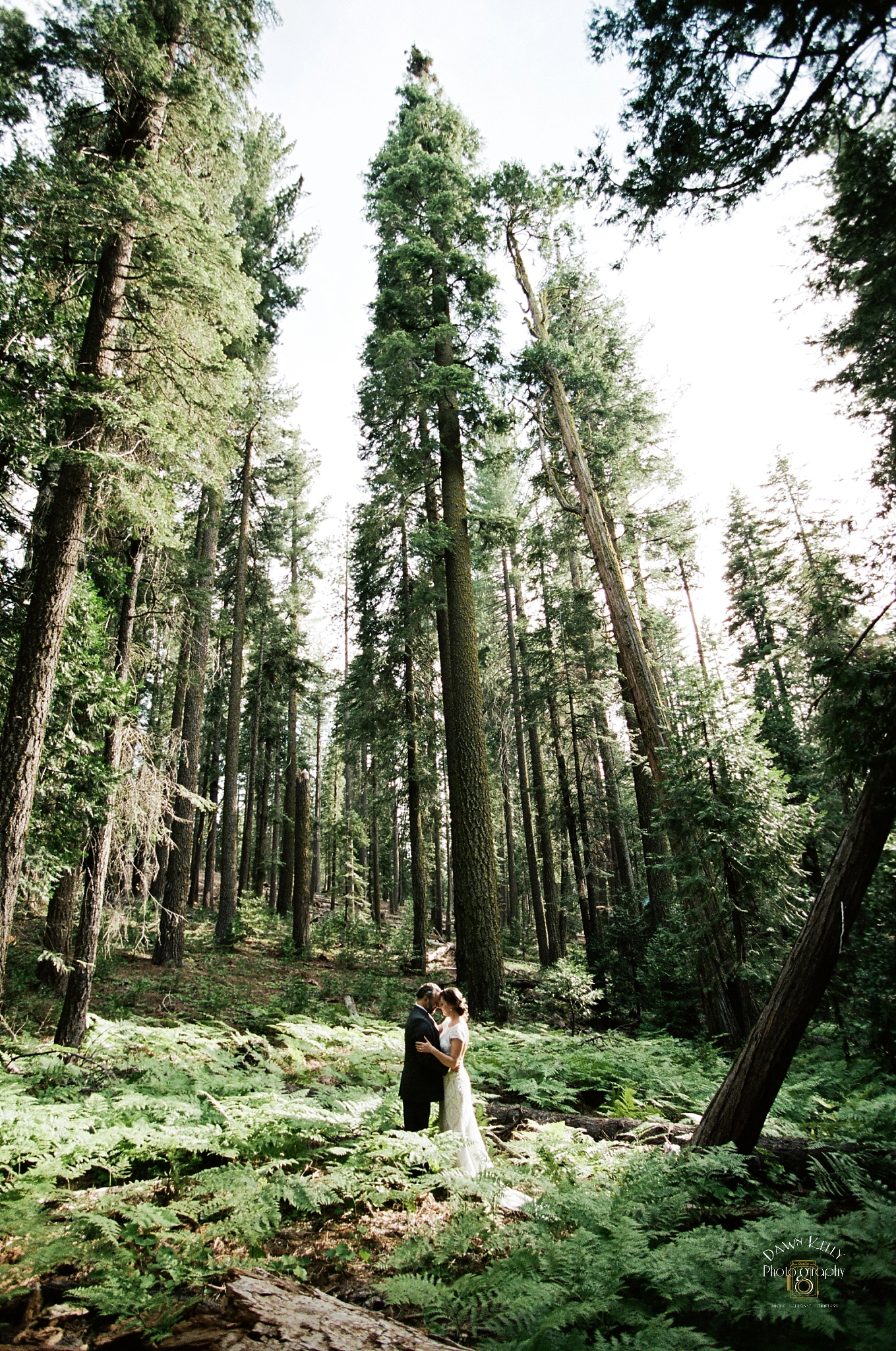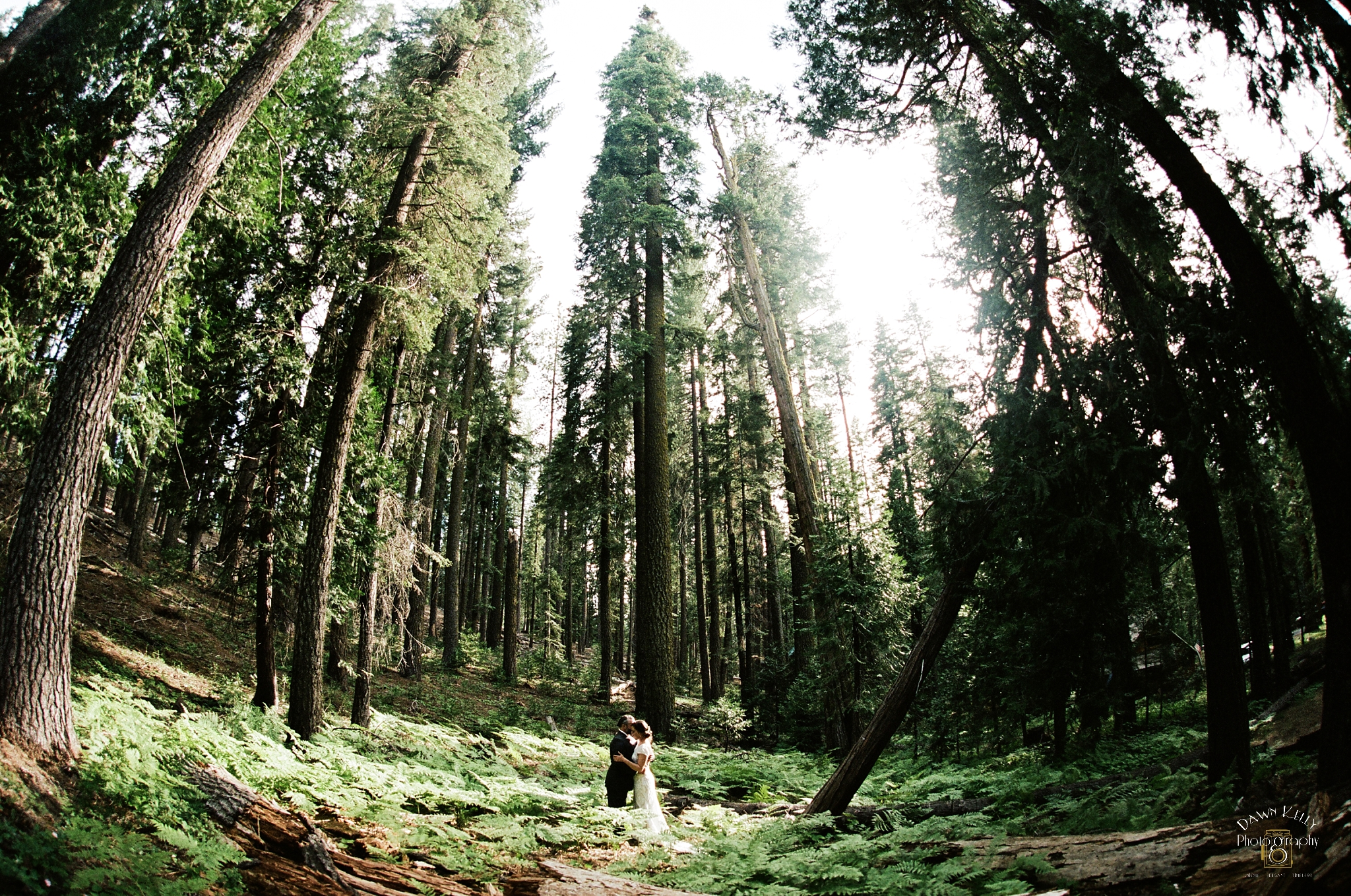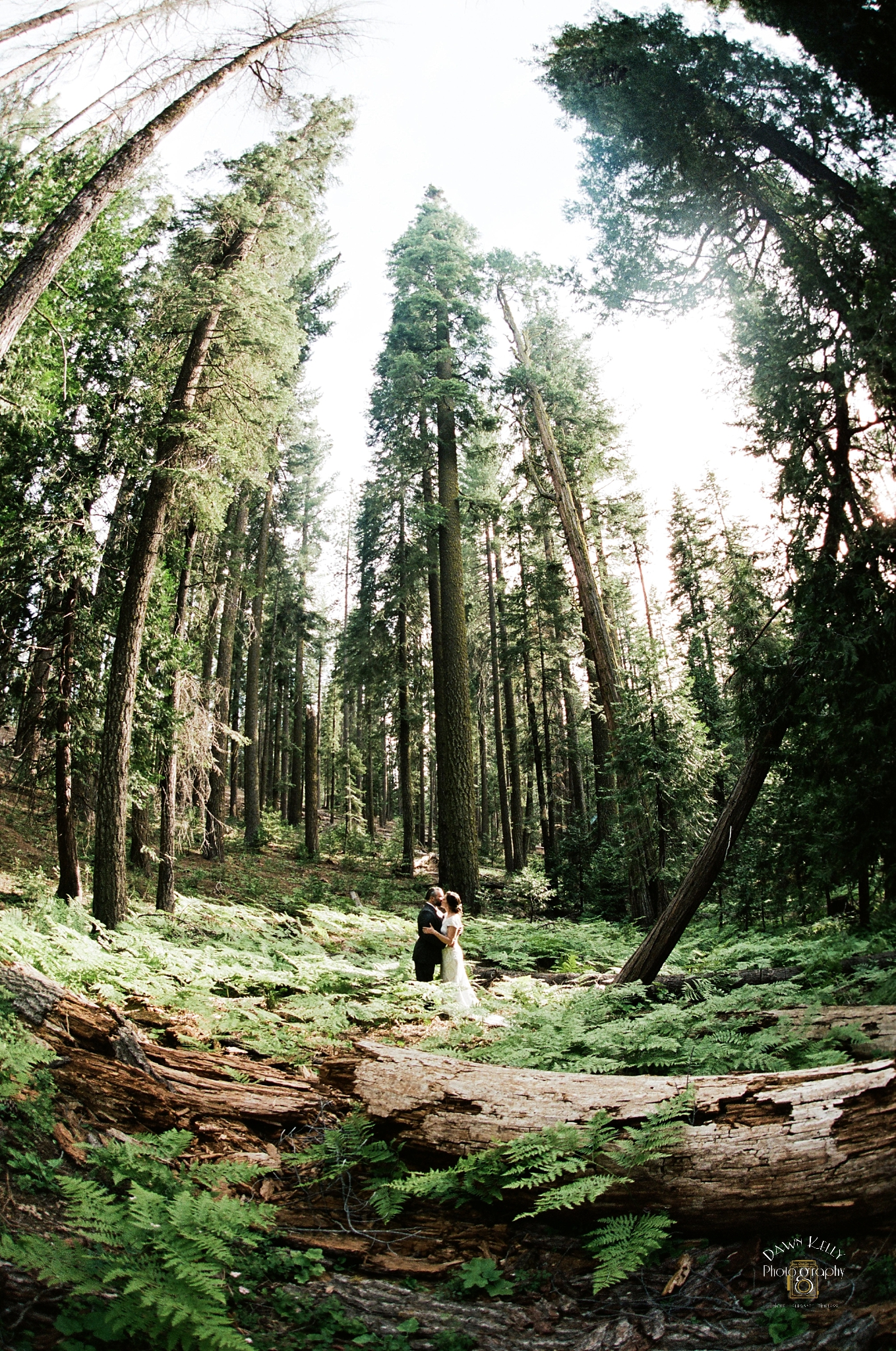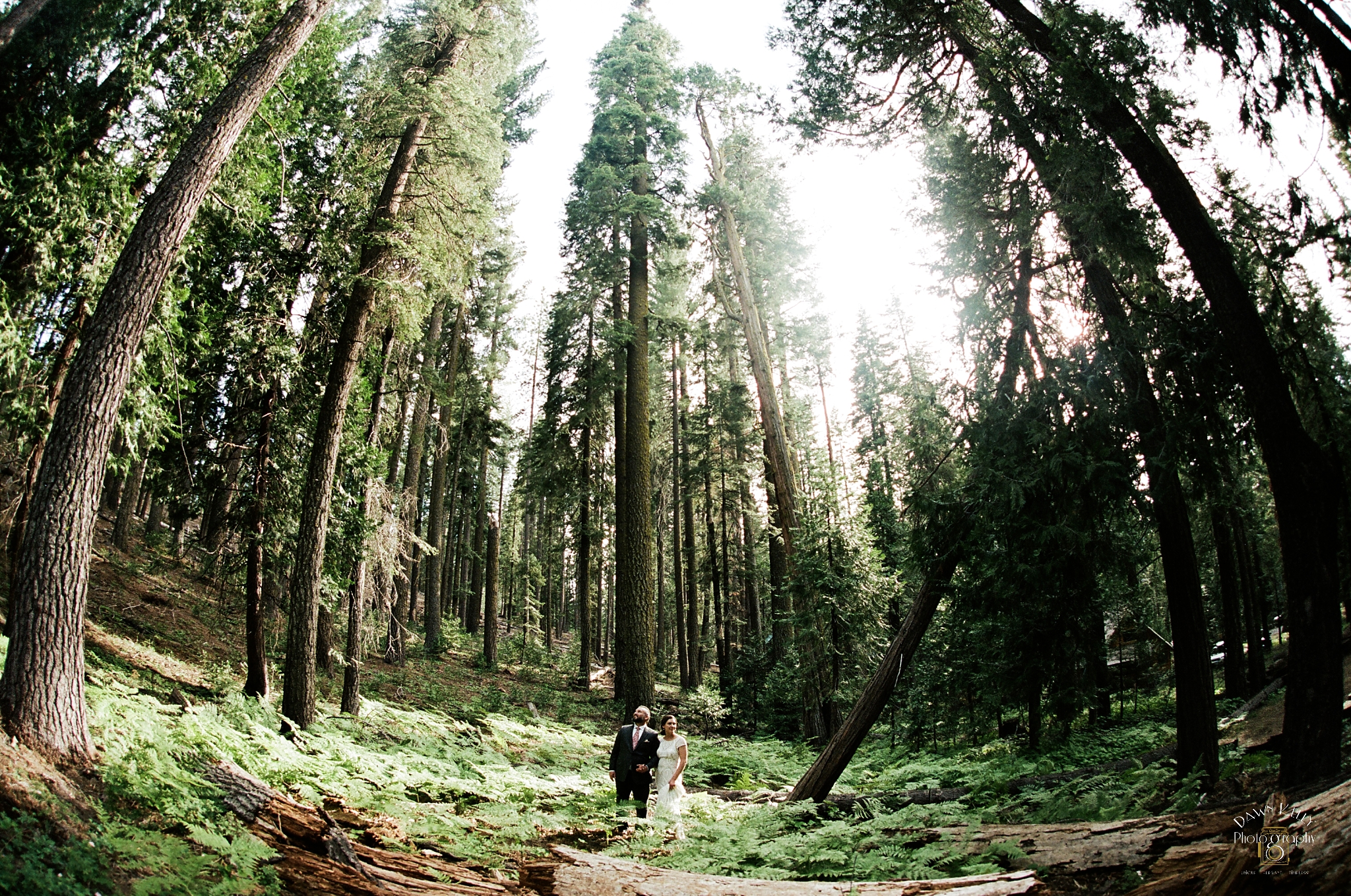 We stopped for a meal at The Steam Donkey in Pinecrest. It was a great option for such a small group. If you're downsizing your large wedding to an elopement or microwedding, consider contacting a local restaurant that can accommodate you on a patio or other outdoor tables. It's considerably easier than catering or trying to cook.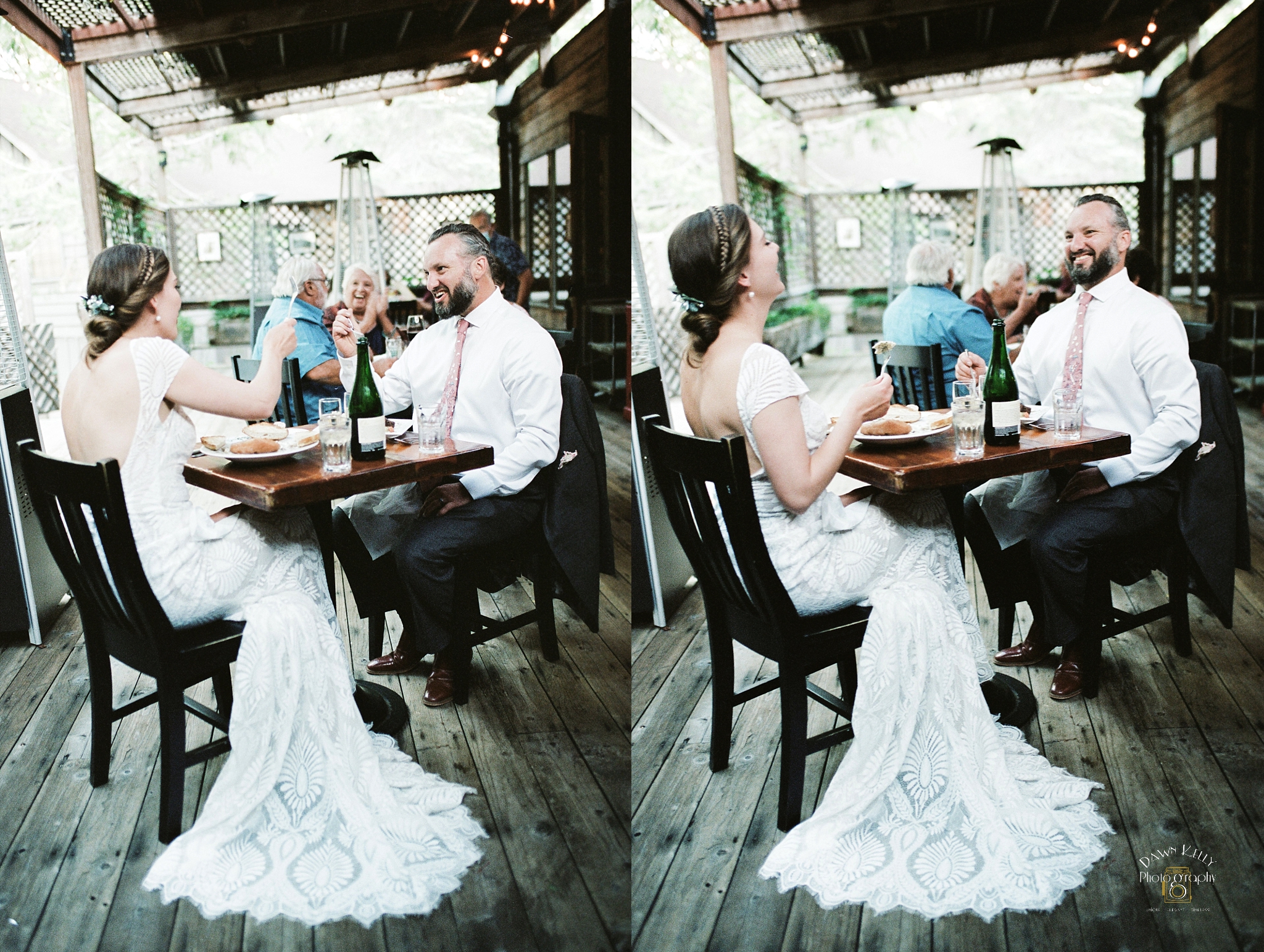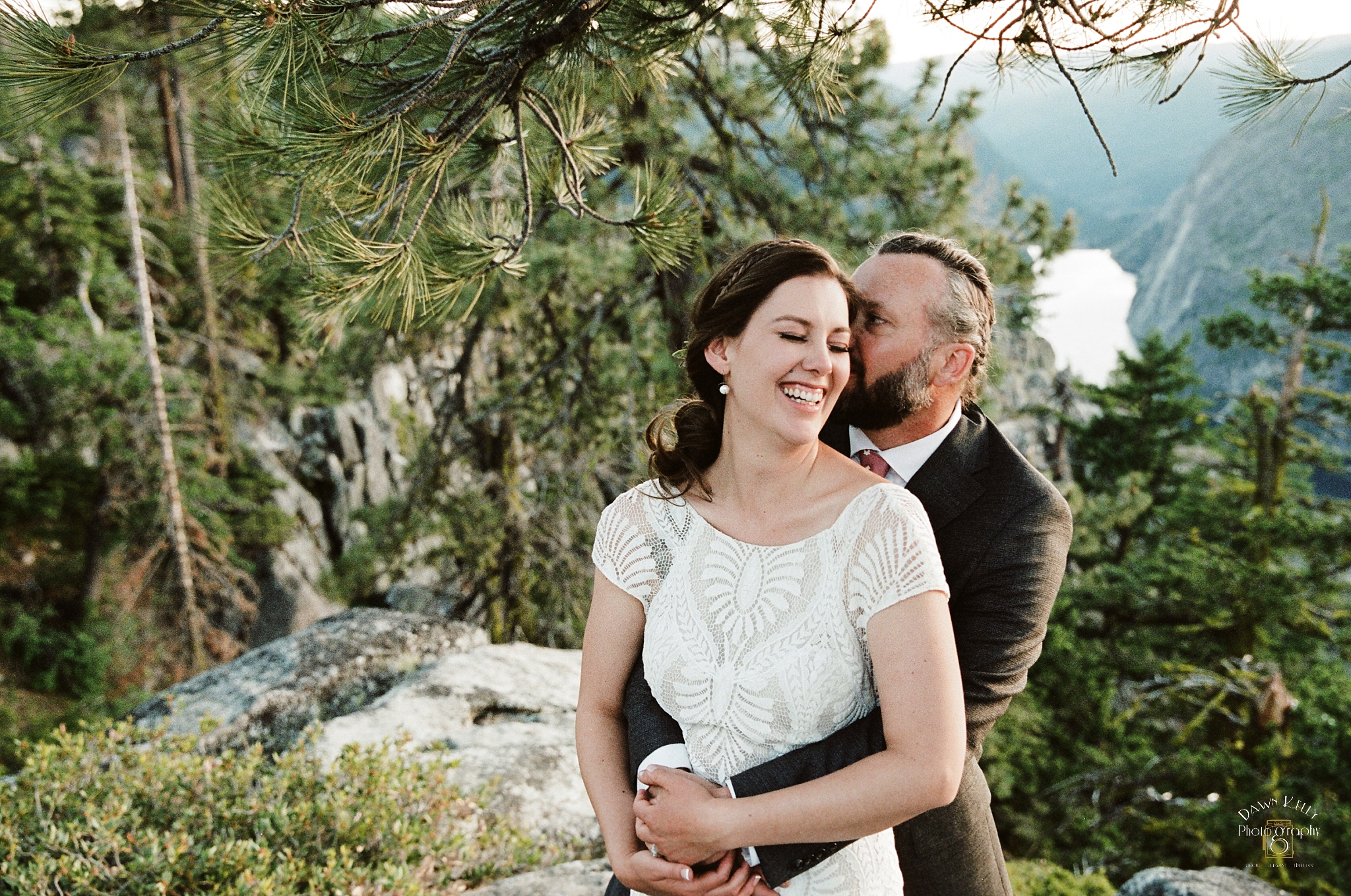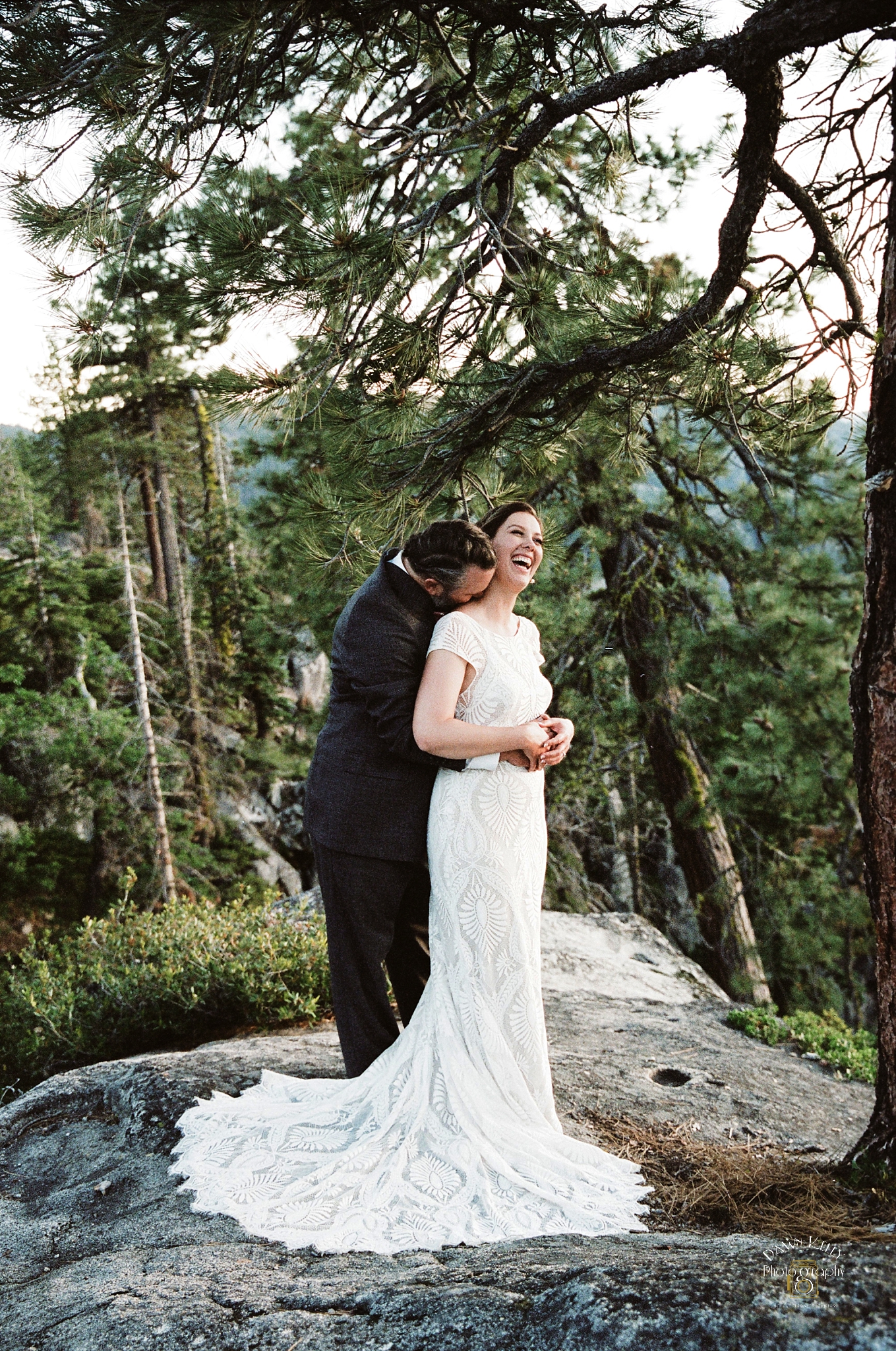 Katie and Matt had manicures and pedicures together before the wedding, and Matt chose this fabulous purple sparkly polish for the celebration.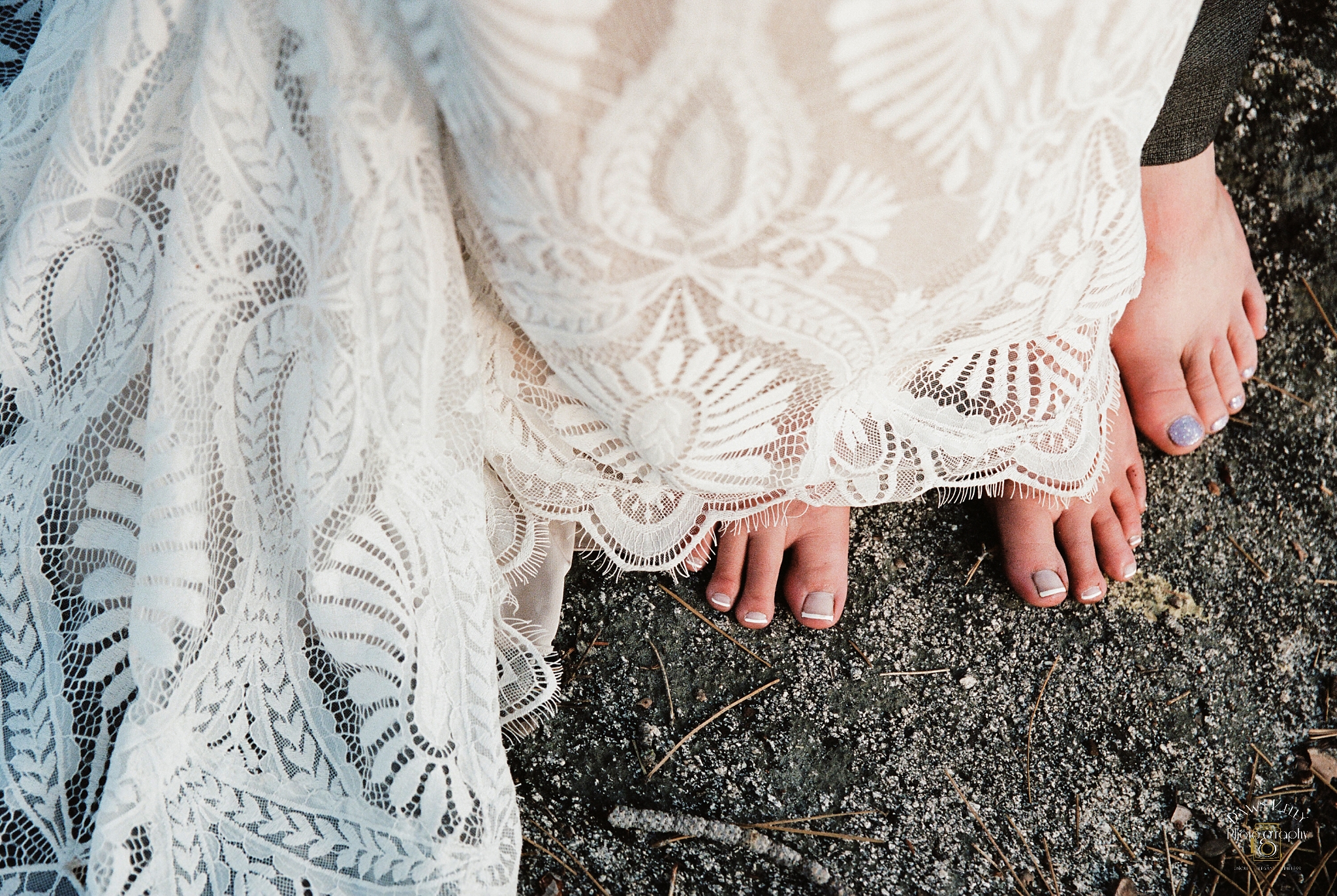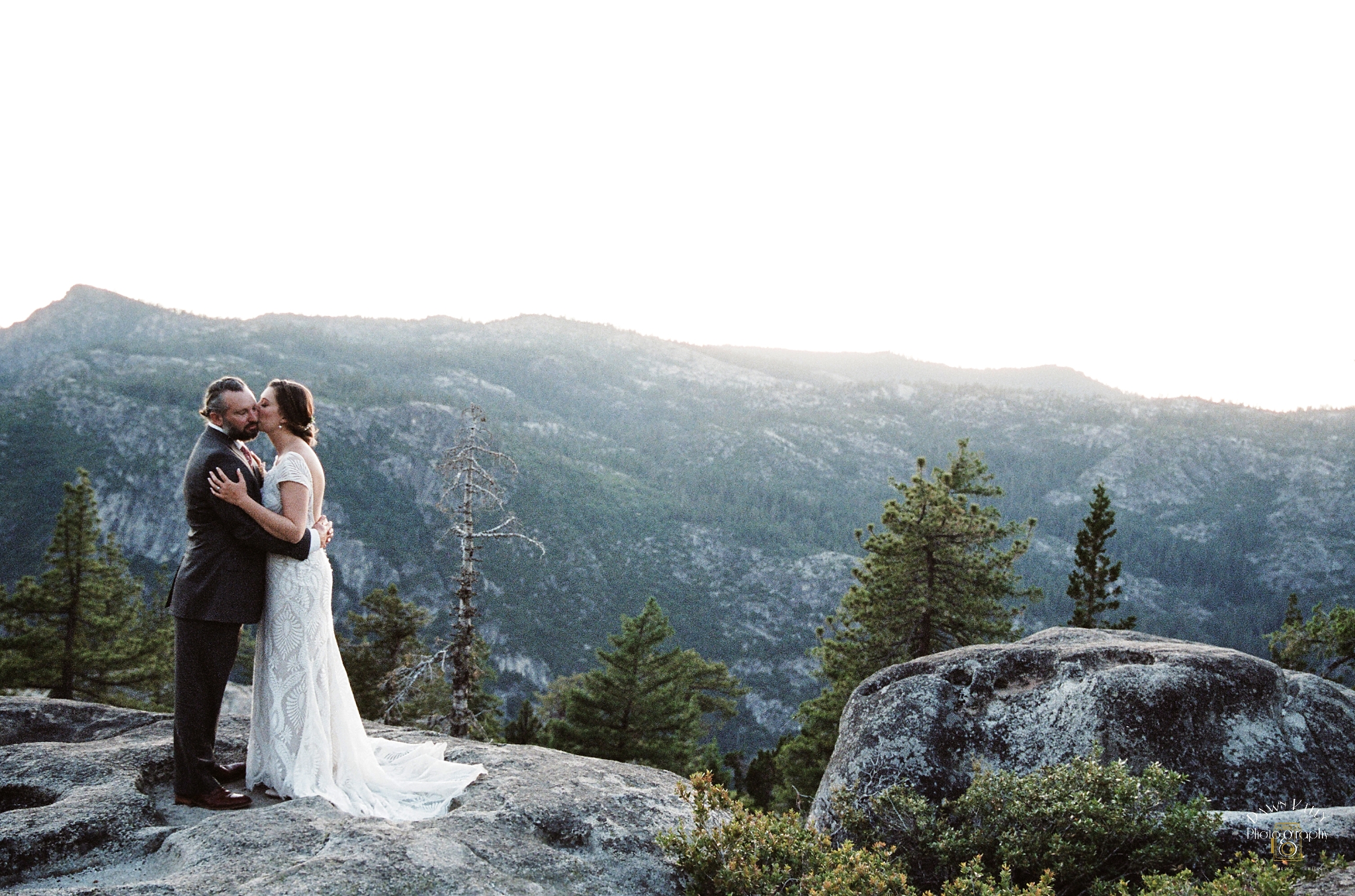 Our final stop was Donnell Vista, my favorite sunset spot in Tuolumne County. This part of the Stanislaus River Canyon overlooks the middle fork of the Stanislaus River and has spectacular views of rolling pine-filled mountains and the Donnell Reservoir.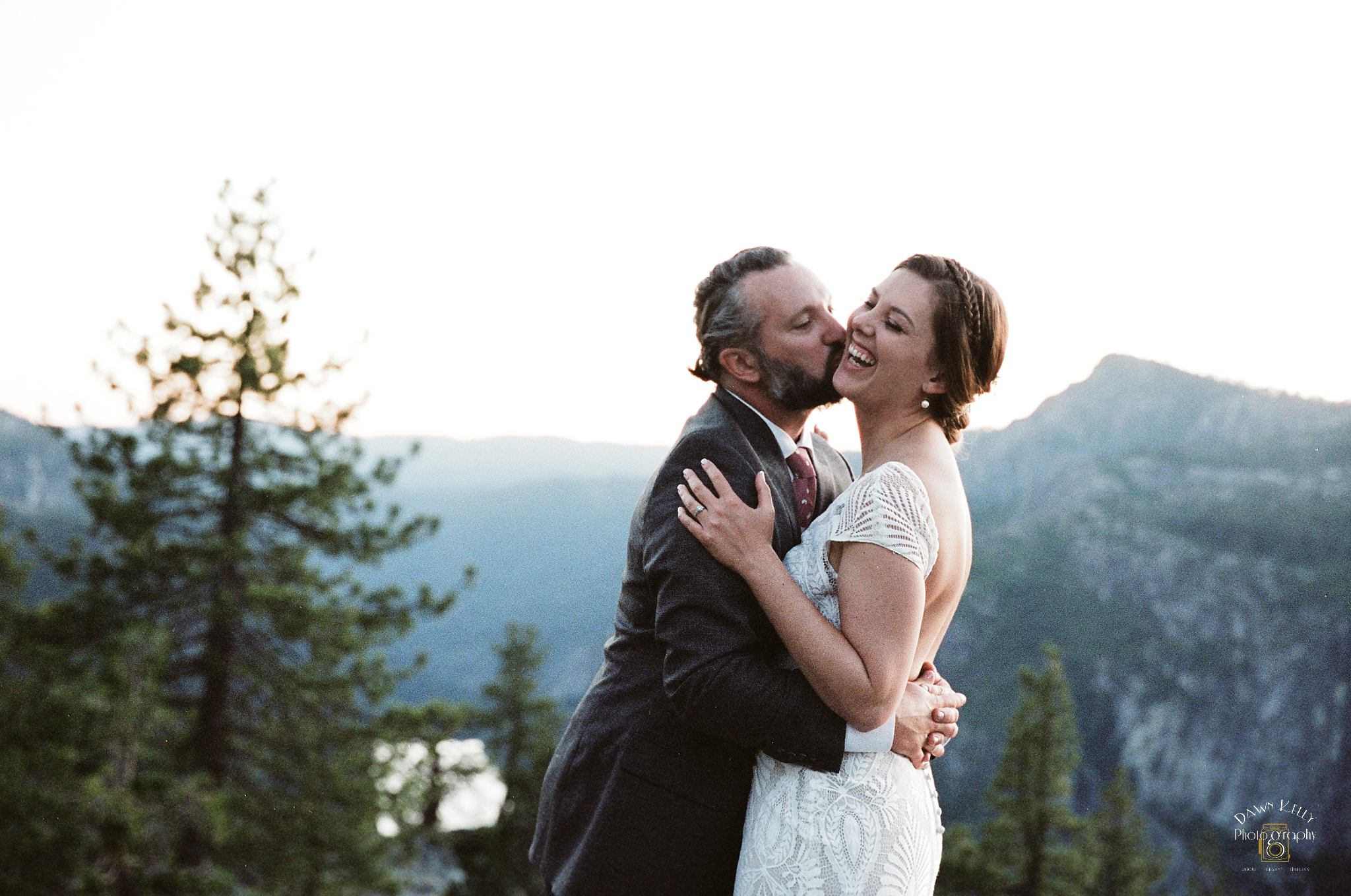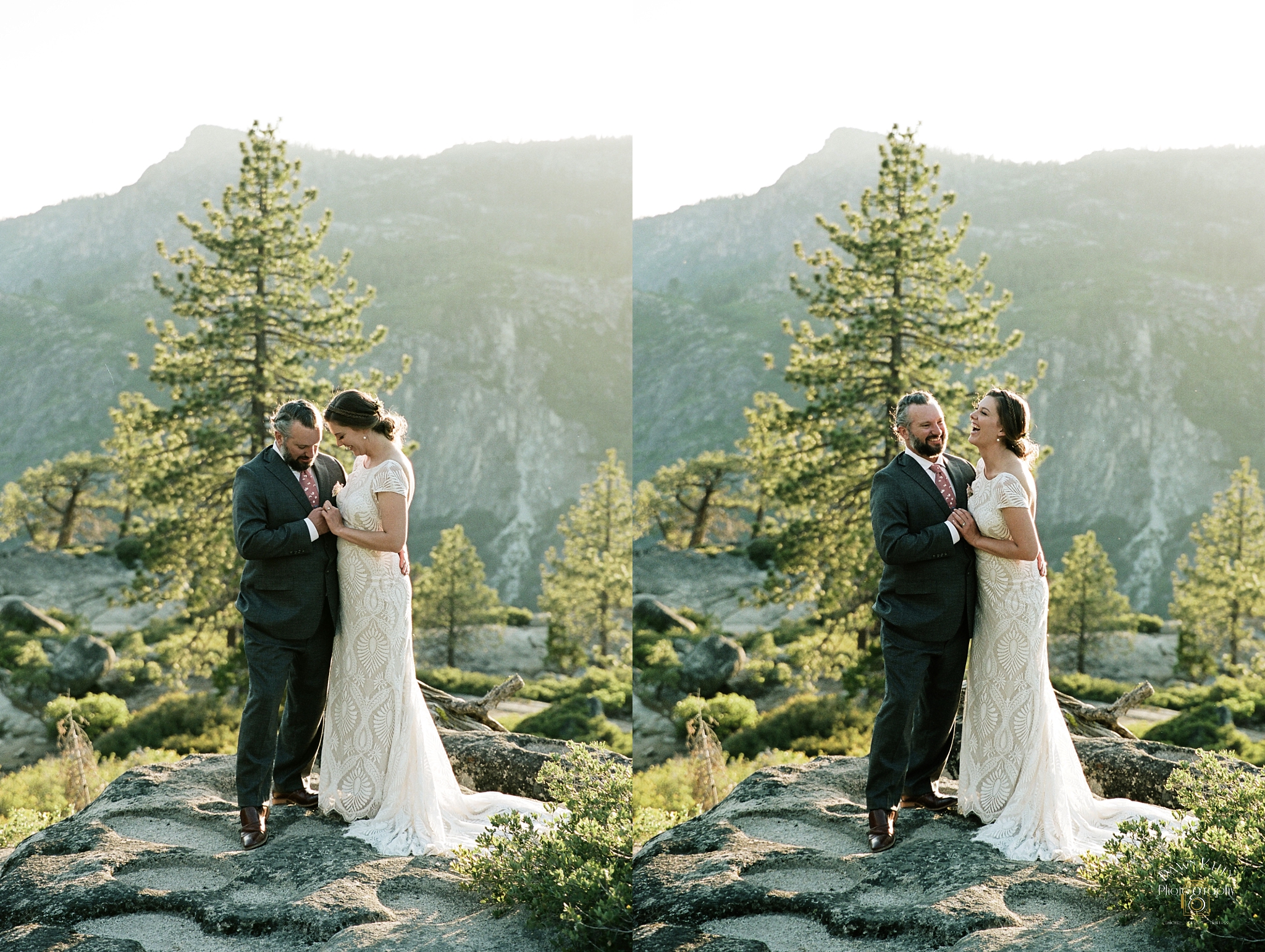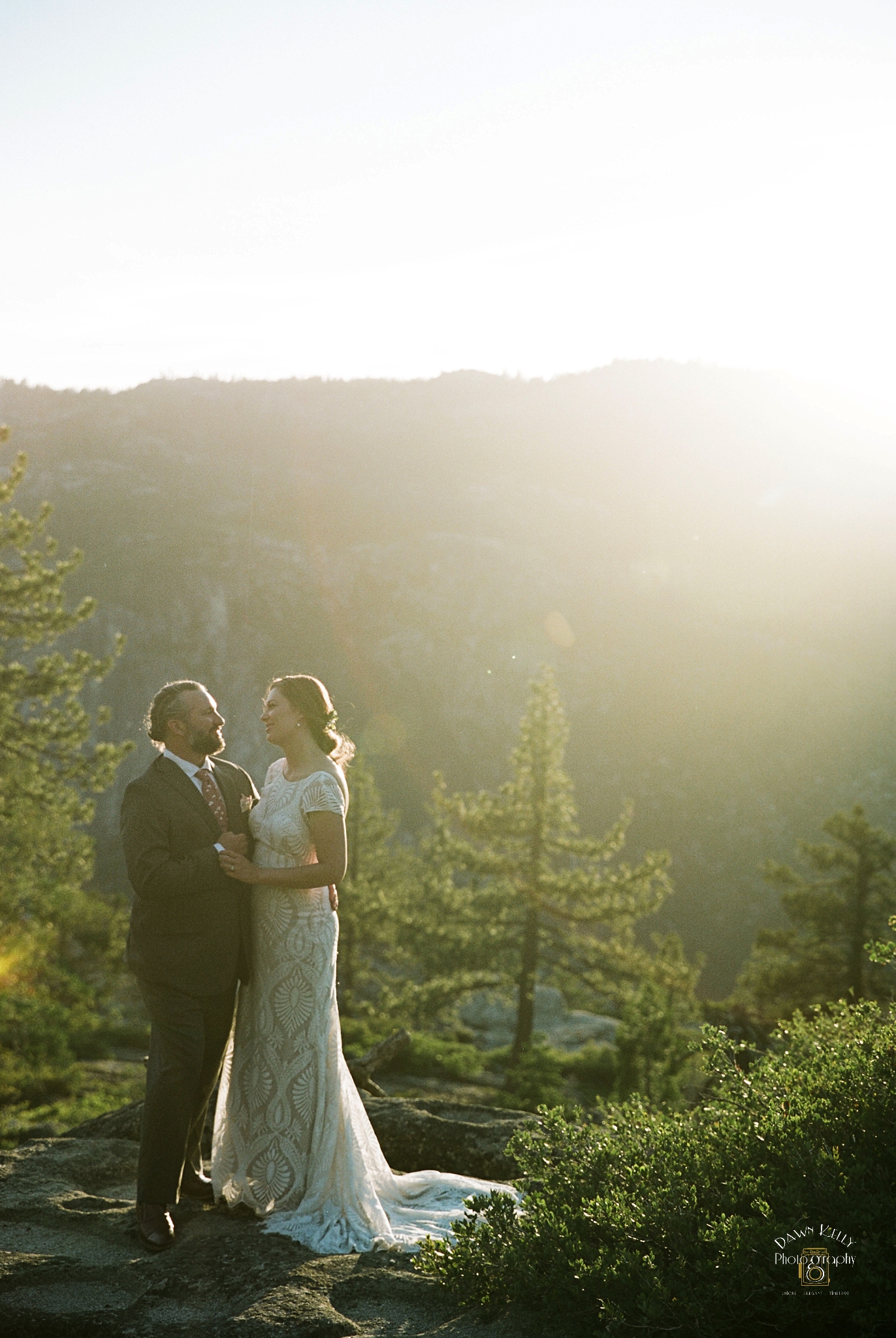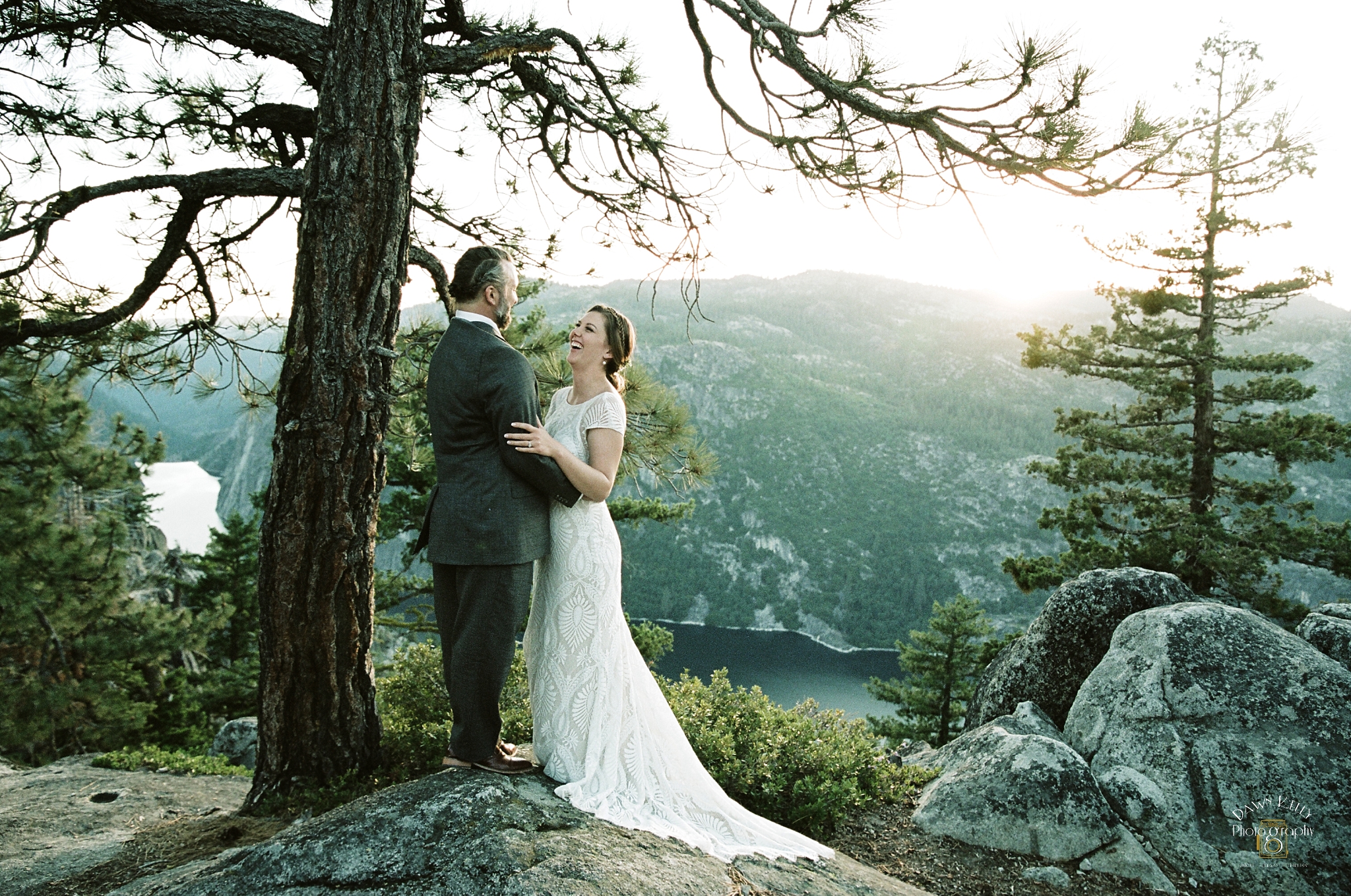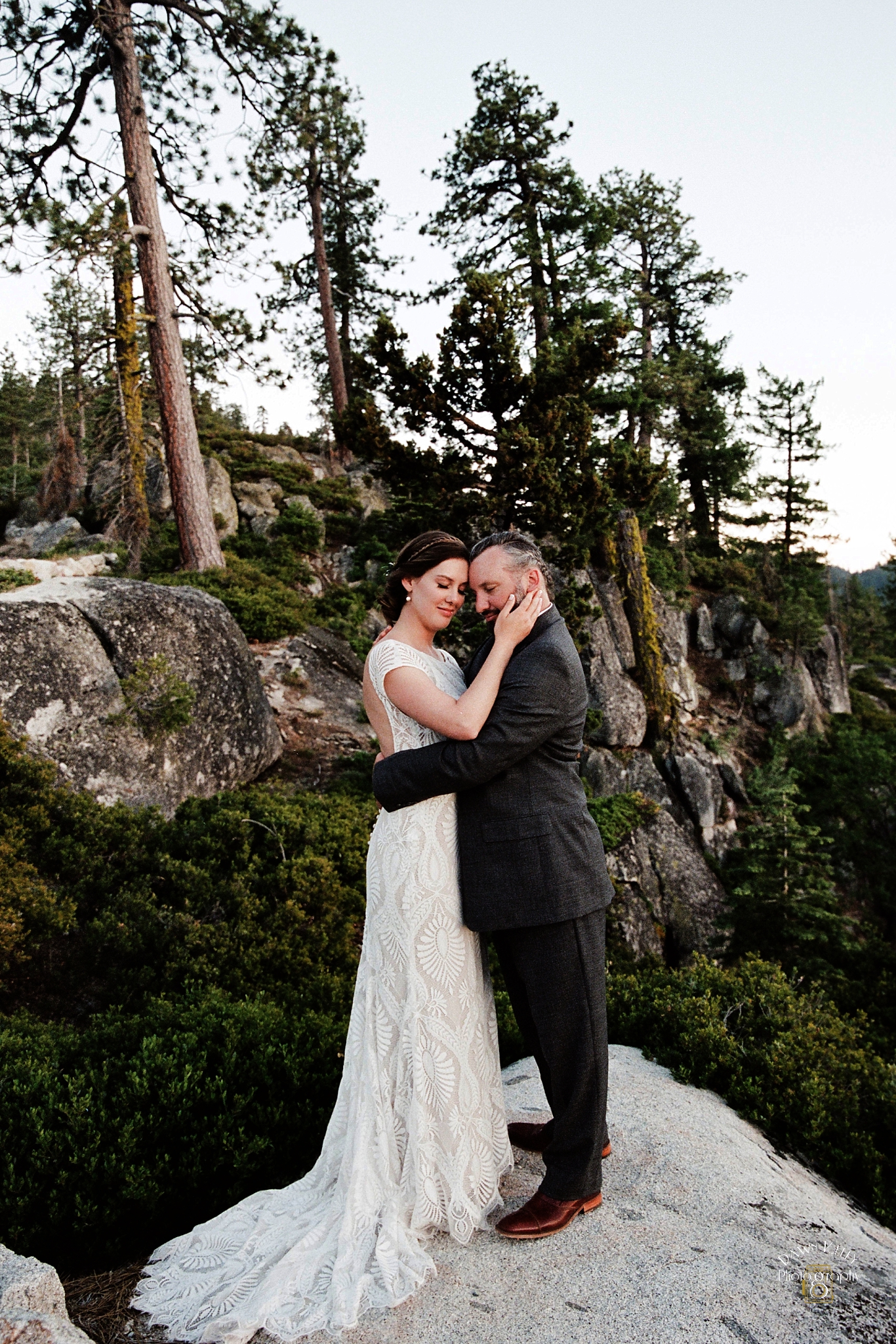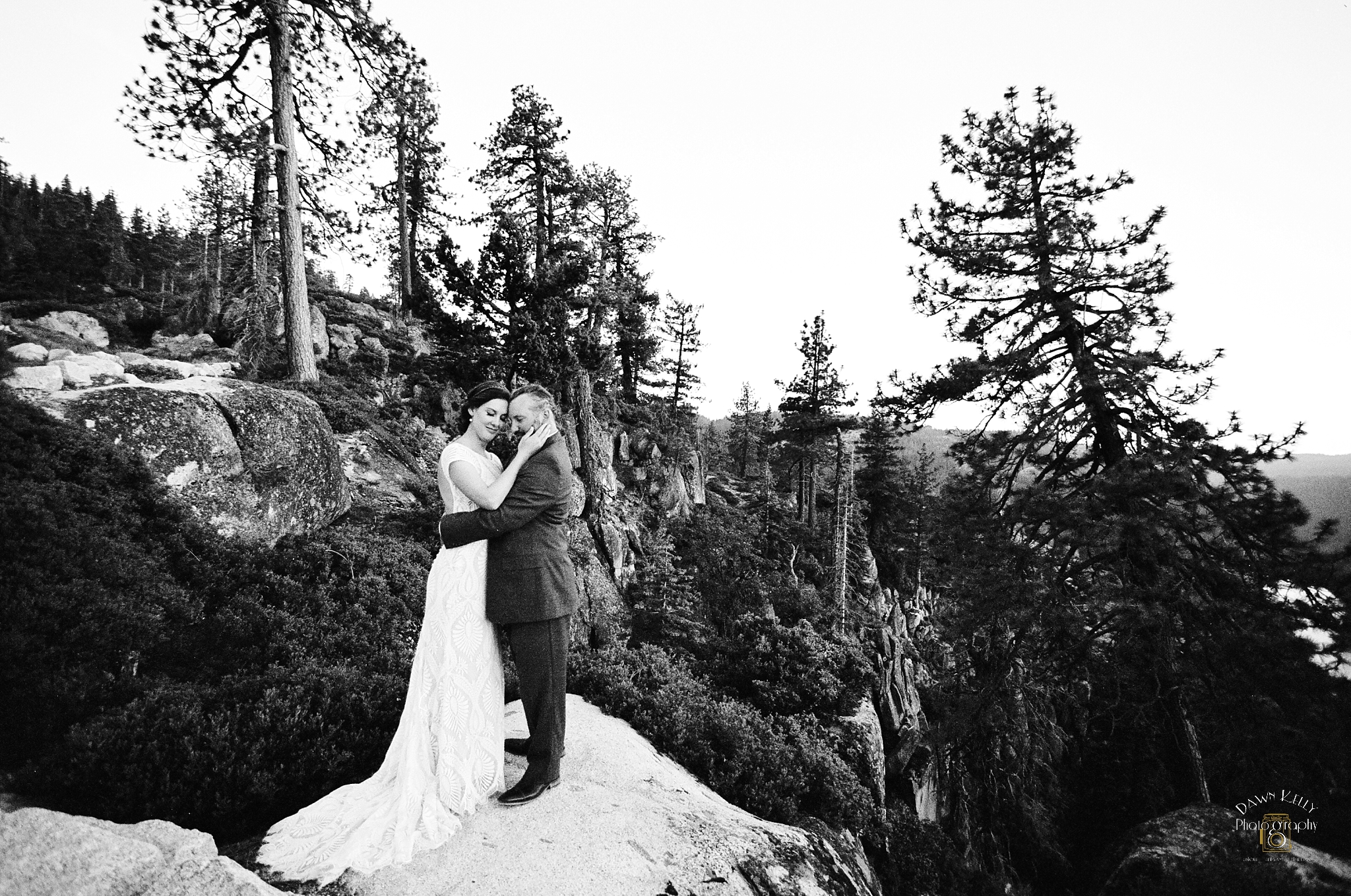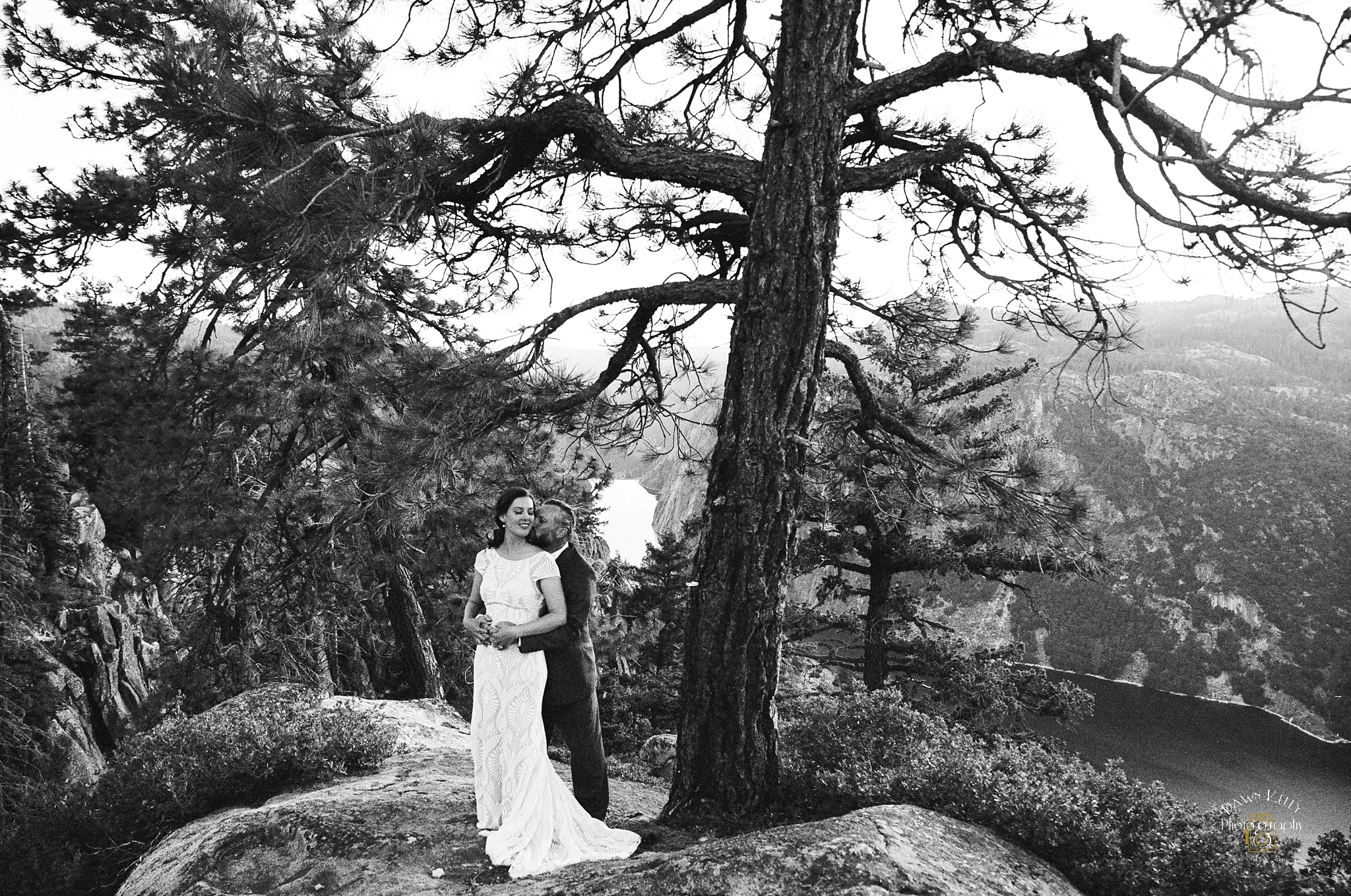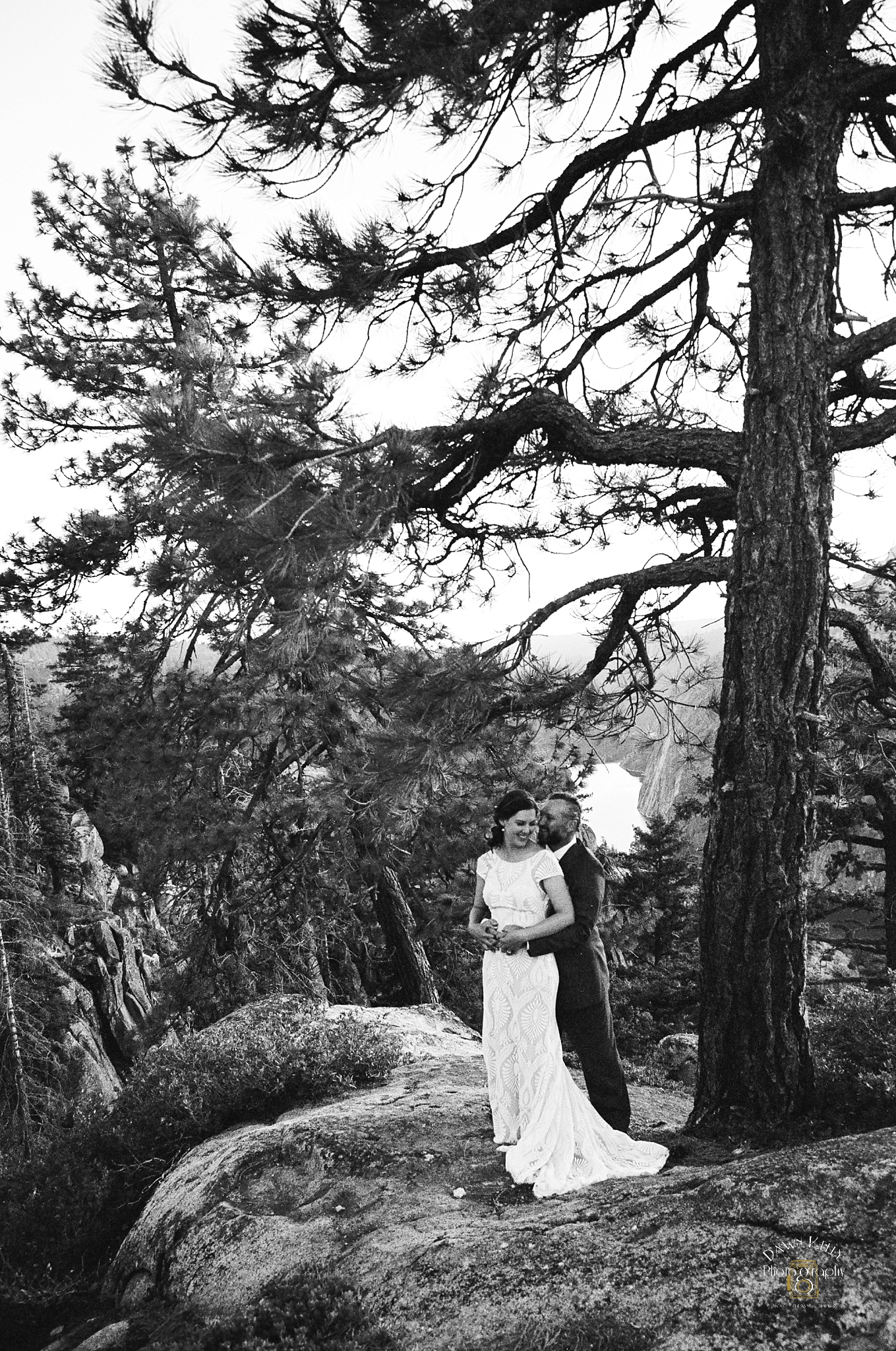 Was your wedding derailed because of COVID-19? Do you have to cancel your reception and cut your guest list? I've put together a guide to help you: https://www.dawnkellyphotography.com/resources/articles/covid-19-now
There you will find detailed guidance on:
Successfully rescheduling your full wedding
Working with vendors to transfer contracts
Downsizing to a smaller wedding
Planning a local or destination elopement or microwedding as an alternative
You can also contact me at dawn@dawnkellyphotography.com for help and suggestions!