Ben at Fog Light Media was the one who helped me put together my Yosemite elopement packages. We met at a coffee shop and hunkered down with a calculator and notepad. We talked about what brides were asking for, and how we could provide them with the best customer service possible. I knew I could count on Ben because we worked a wedding together, and I immediately loved him and his team. The reception at this wedding was somewhat of a disaster, as the DJ didn't follow any directions given him by the bride and groom. He showed up without any of the colored lights they had ordered on their contract. He showed up without a microphone. So Ben drove home to retrieve everything the couple needed to perform the toasts. I love a vendor who saves the day! He also happens to be one of the kindest, gentlest men I know. I'm proud to call him my friend. Although he is on my Yosemite elopement team as a wedding videographer, he also does corporate videos and other things to help people succeed.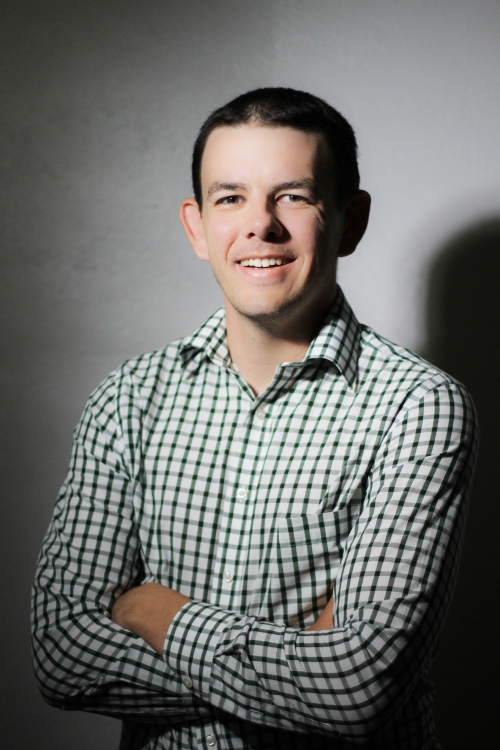 Q: How long have you been in business, and what got you started?
A: Fog Light Media was established in 2013.  My interest in video production started in 2001 with a Steven Spielberg Lego Set.  Since I was young, I always enjoyed building with Legos.  There was always a sense of accomplishment when a new structure was built!  For my eighth birthday, I was given the Steven Spielberg Lego set which included a Lego camera and software.  It was fun to experiment with this and make simple Lego movies. Around this same time, my mom unfortunately lost her battle with cancer at the age of 39.  There were two important things that this experience taught me.  Life is short.  Make it count.  Since then, I have upheld this philosophy with my work.  This experience also emphasized the significance of capturing important lifetime moments.  An important moment captured today will also be appreciated by future generations.
Q: What was most attractive to you about starting in this field?
A: Some appealing aspects of the video production field include meeting new people and the opportunity to travel.  My favorite thing about this field is being able to do what I love, while providing a meaningful service for my customers.  I take pride in capturing their memories so they can enjoy them for years to come.
Q: What schooling and training do you have?
A: Though I have worked with computers and video production gear since I was seven, I received more formal coursework with these subjects in high school.  I was also a Video Producer at Stanislaus State for three years.  I have been humbled by several video production awards (local and international) throughout my career.  With Fog Light Media alone, my team and I have completed over 100 projects.  In addition, I have several years of marketing experience and recently graduated with a Master's in Business (MBA).
Q: What is your "Why?" in your business? What gets you out of bed in the morning? What are you most passionate about?
A: Personal Mission Statement:  To help others succeed.  This is what gets me out of bed every morning.  I enjoy providing folks with solutions that make stressful/emotional events and projects easier for them to appreciate. Fog Light Media Mission Statement:  To bring people together with meaningful media solutions.
Q: What intimidated you about the wedding industry?
A: Offhand, I haven't experienced anything intimidating about the wedding industry.  However, one area that can be stressful is when an event doesn't at all follow its schedule.  From a video perspective, camera positioning, lighting, and audio all have to be continuously monitored to ensure production quality.  There are numerous adjustments that must be made due to the variability of the shooting environment.  To be prepared, my team and I establish redundancies (two or three times more than what is needed) for audio and video equipment.
Q: What challenges have you had to overcome personally and professionally?
A: Throughout the years, the biggest challenge for me has been finding the appropriate work-life balance.  In the past, I have worked several part-time jobs, produced several Fog Light Media projects, volunteered for local causes, all while going to school full-time.  Though my schedule is not exactly like this today, I have to be prepared to help my family more than ever.  Many of them are now in their 70's and 80's with deteriorating health.
Q: What types of jobs are your favorites? What size and style of weddings do you typically do?
A: I particularly enjoy capturing outdoor weddings with a good number of guests.  I typically cover weddings with about 200 attendees, but have covered weddings with 10 – 400 guests.  Also, my team and I like it when a ceremony and reception are both held in close proximity to one another.  This allows us more time to establish creative shots for the production.
Q: Explain your idea client.
A: I like working with customers that are clear in their communication and have a vision for their project.  This not only helps mitigate potential challenges on the day of the event, but also allows my team and I to produce a project that the customers will be happy with.
Q: Explain a situation where you successfully solved a problem while working a wedding.
A: A couple of years ago, my team and I were covering an outdoor wedding ceremony with about 300 guests.  When one of my team members and I had arrived early to set up, we had double-checked with the groom, wedding planner, and another staff member about the flow of the ceremony.  Despite this, the entire wedding party of nearly 20 people (couple, bridesmaids, and groomsmen) had all moved to drastically different locations than expected.  Two of our important camera angles were blocked by the wedding party.  We were able to solve this by quickly moving the two cameras during a short transition early in the ceremony.  Also, we had a couple of telephoto angles in the back of the venue that were not impacted.  This is one of many examples that highlights the importance of having back-up equipment and camera angles.
Q: What are your hobbies and how do you like to spend time with loved ones?
A: My primary hobbies include traveling, biking, hiking, and learning new languages or subjects.  I like to spend time with family doing many of these same things.