I've had the pleasure of knowing Kenny's family since 2016. I photographed his sister Katie's wedding in March of 2017. They are wonderful, kind people. When Kenny went through a tough time, I gave him a gift certificate for a photo shoot with his son, but he was unable to do it for a while. When Kenny called me to ask if he could use the gift for maternity photos with his new wife, I was thrilled for him! Samantha is such a sweet person, and they make the perfect couple. They had a beautiful and healthy baby boy! Congratulations guys. I wish you many lifetimes of happiness!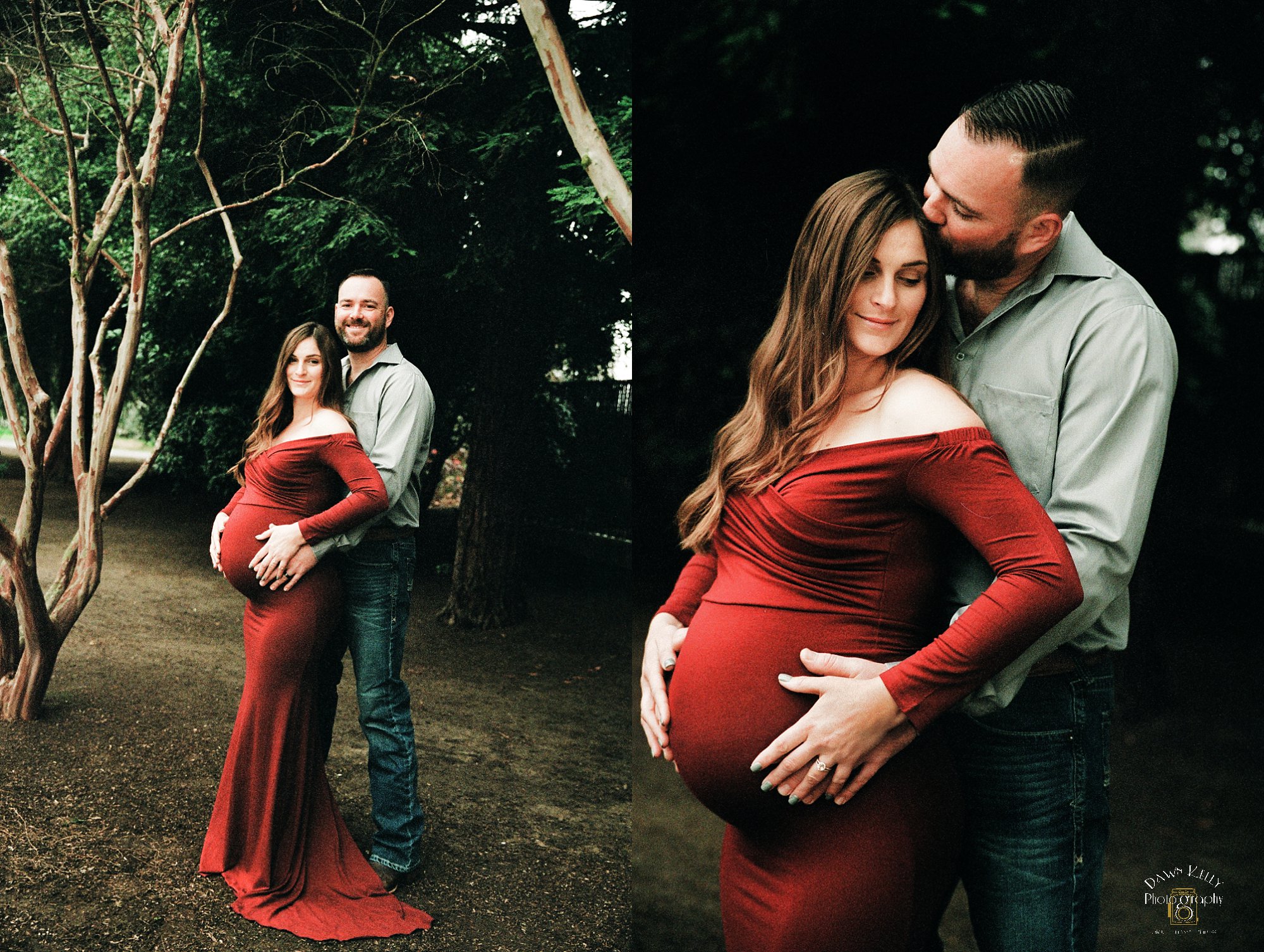 This was a very simple photo shoot in a limited area. With creativity we created a great variety of images. We worked on Kenny's parents' property in Ceres, California. She owns and runs Figamarole, which is an artist community. I love everything they stand for. It's a safe place where people can come together to craft, quilt, learn new artistic skills, and much more. It's incredibly affordable to rent a space and teach a class at just $5 per person for 4 hours or less or $10 per person for over 4 hours. It's the perfect venue for art parties, a beautiful old house that's been restored. We did the getting ready photos for Katie's wedding inside.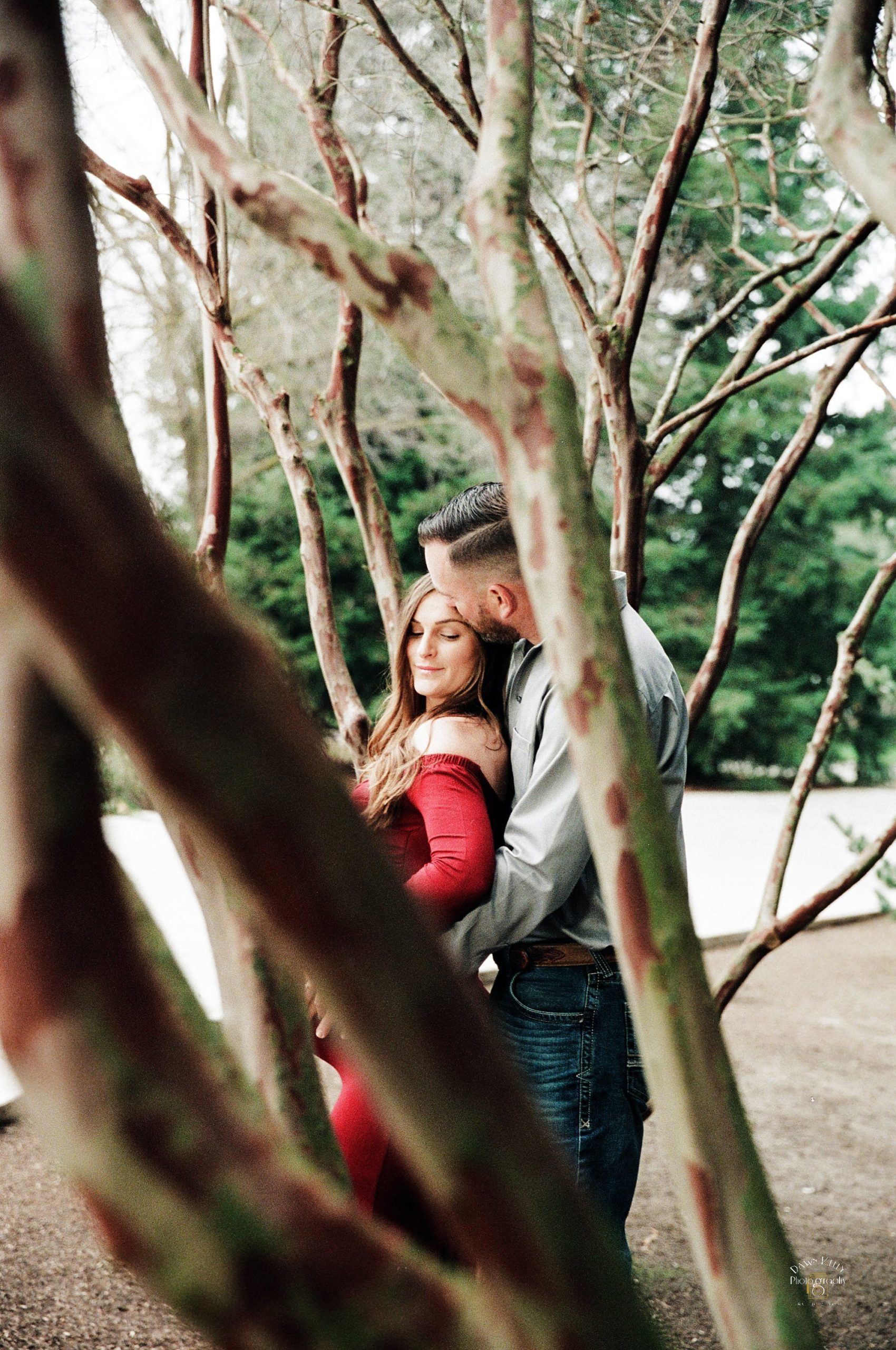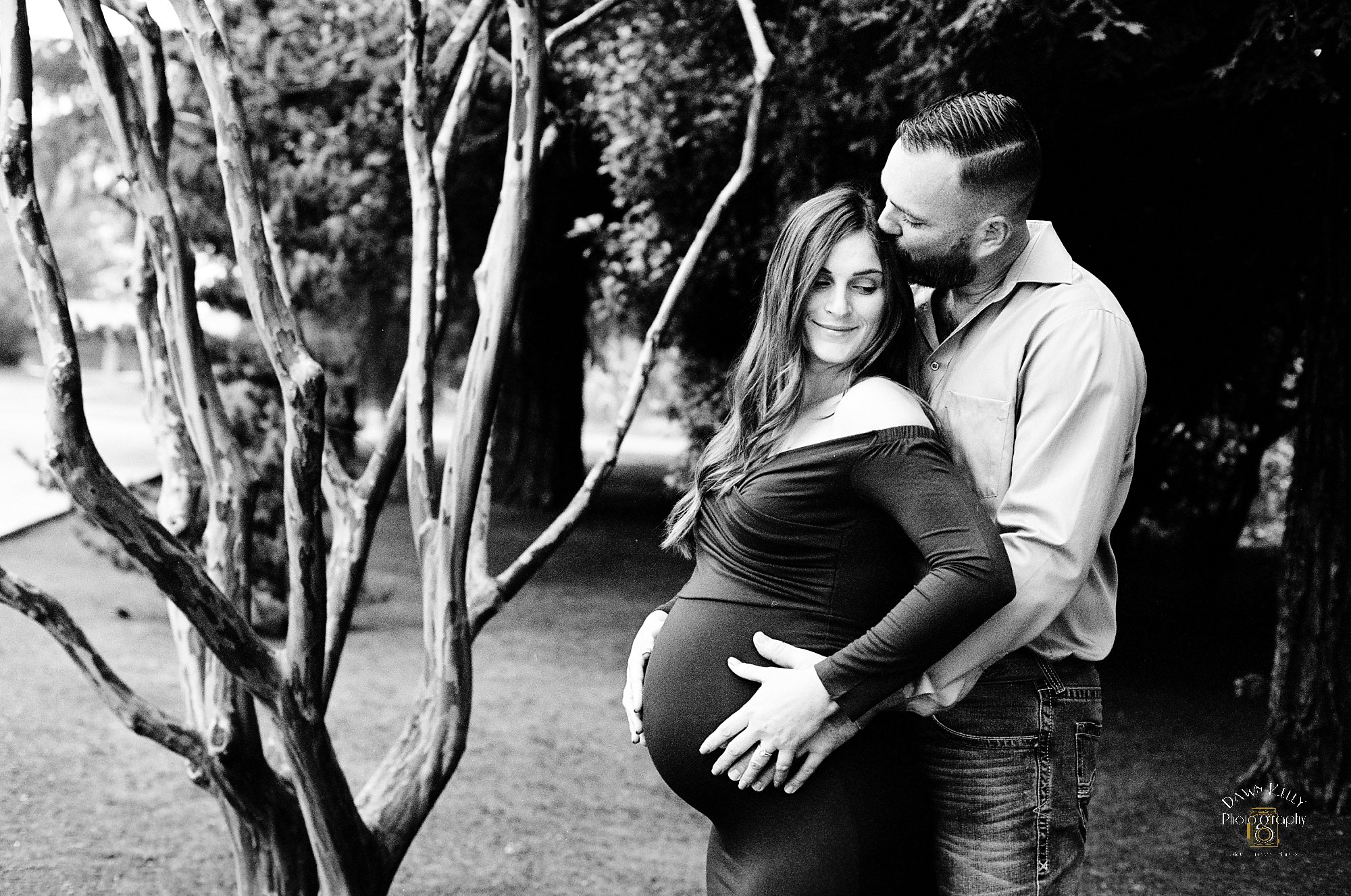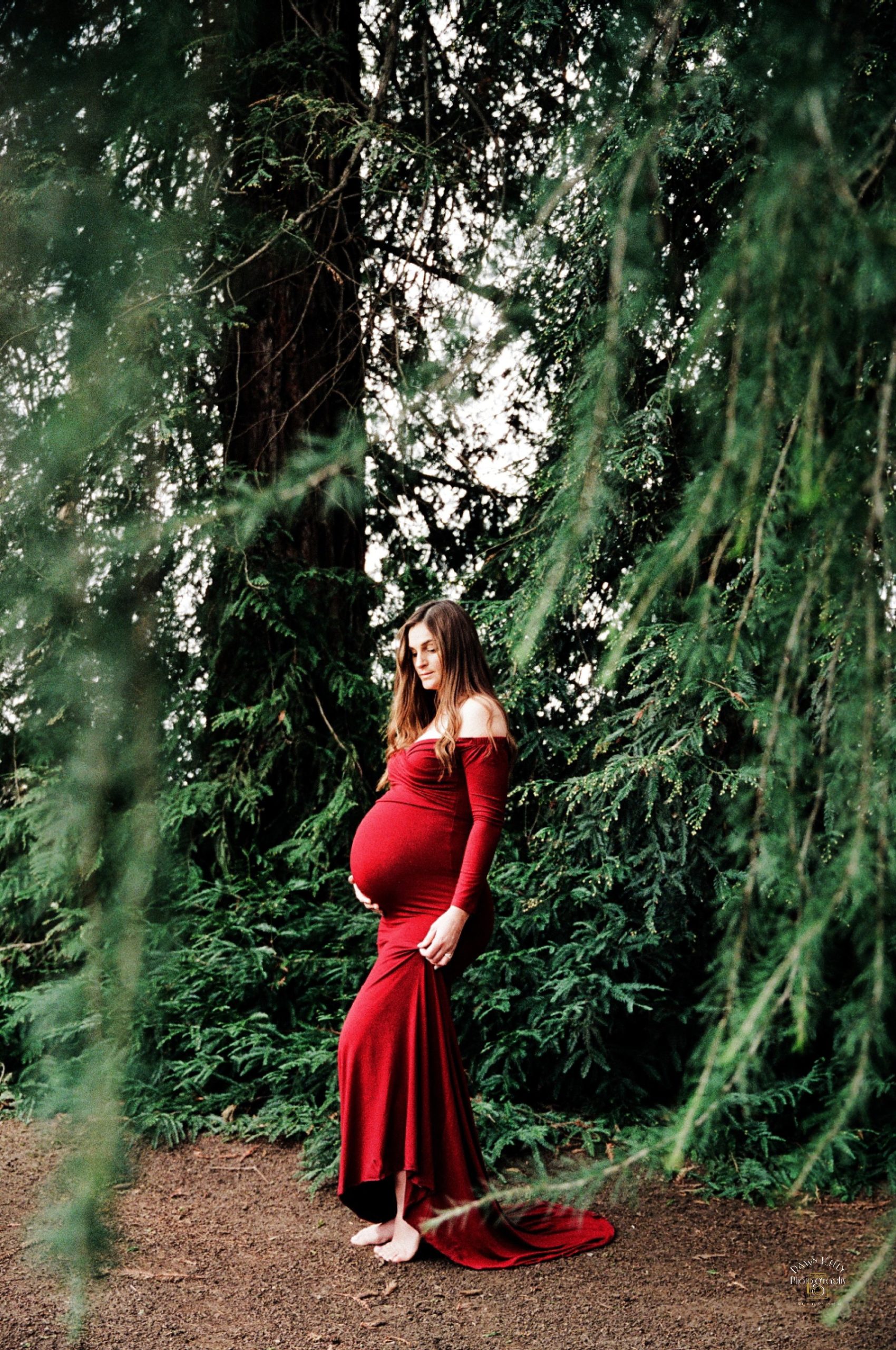 Samantha chose to wear this gorgeous long-sleeved red dress with a train. It's dramatic and striking, and it really shows off that bump! Long sleeves are a great option when you're doing outdoor maternity photos in the winter time. It doesn't get too cold here in California's Central Valley, so she went barefoot for a cute little twist.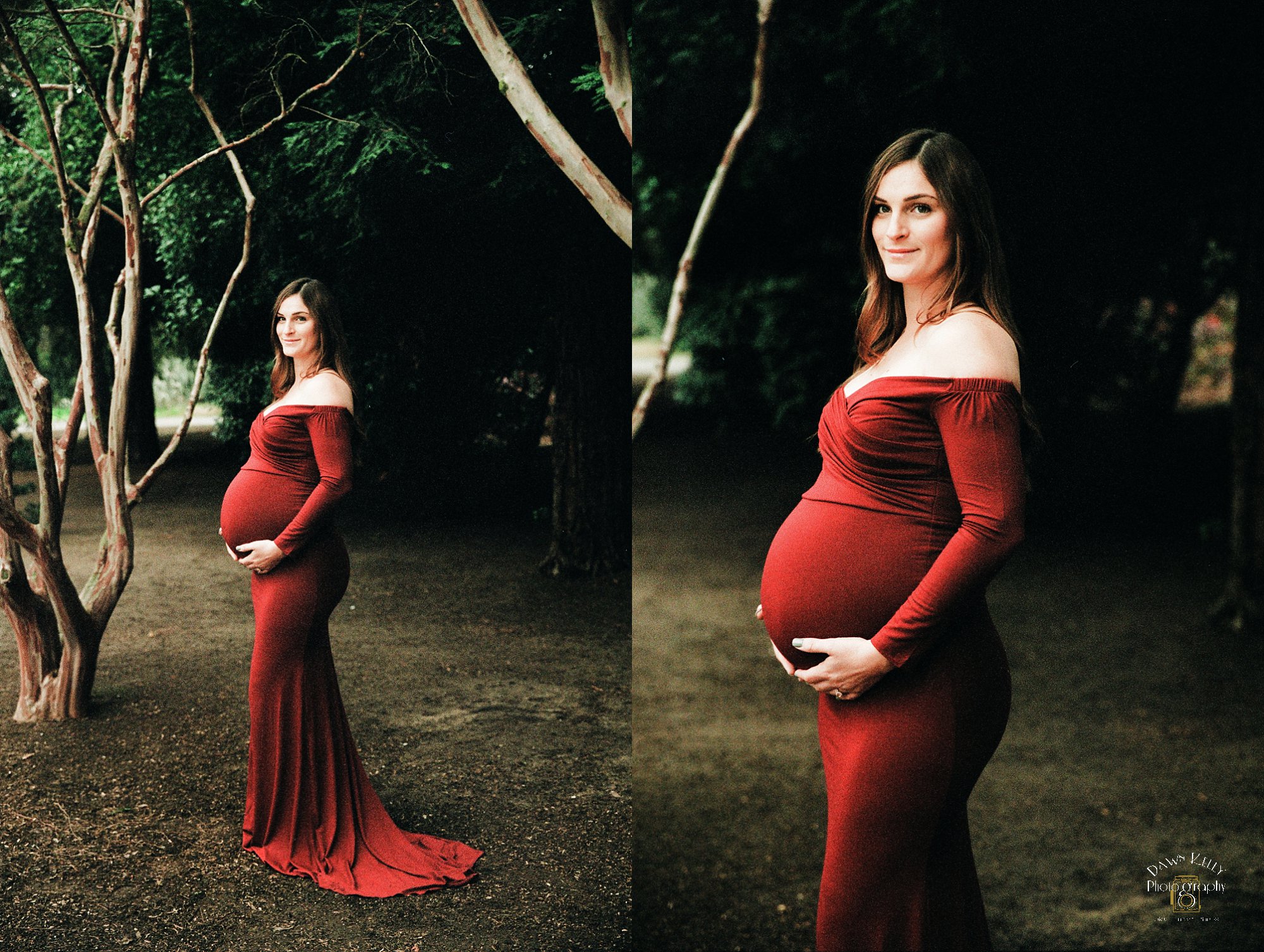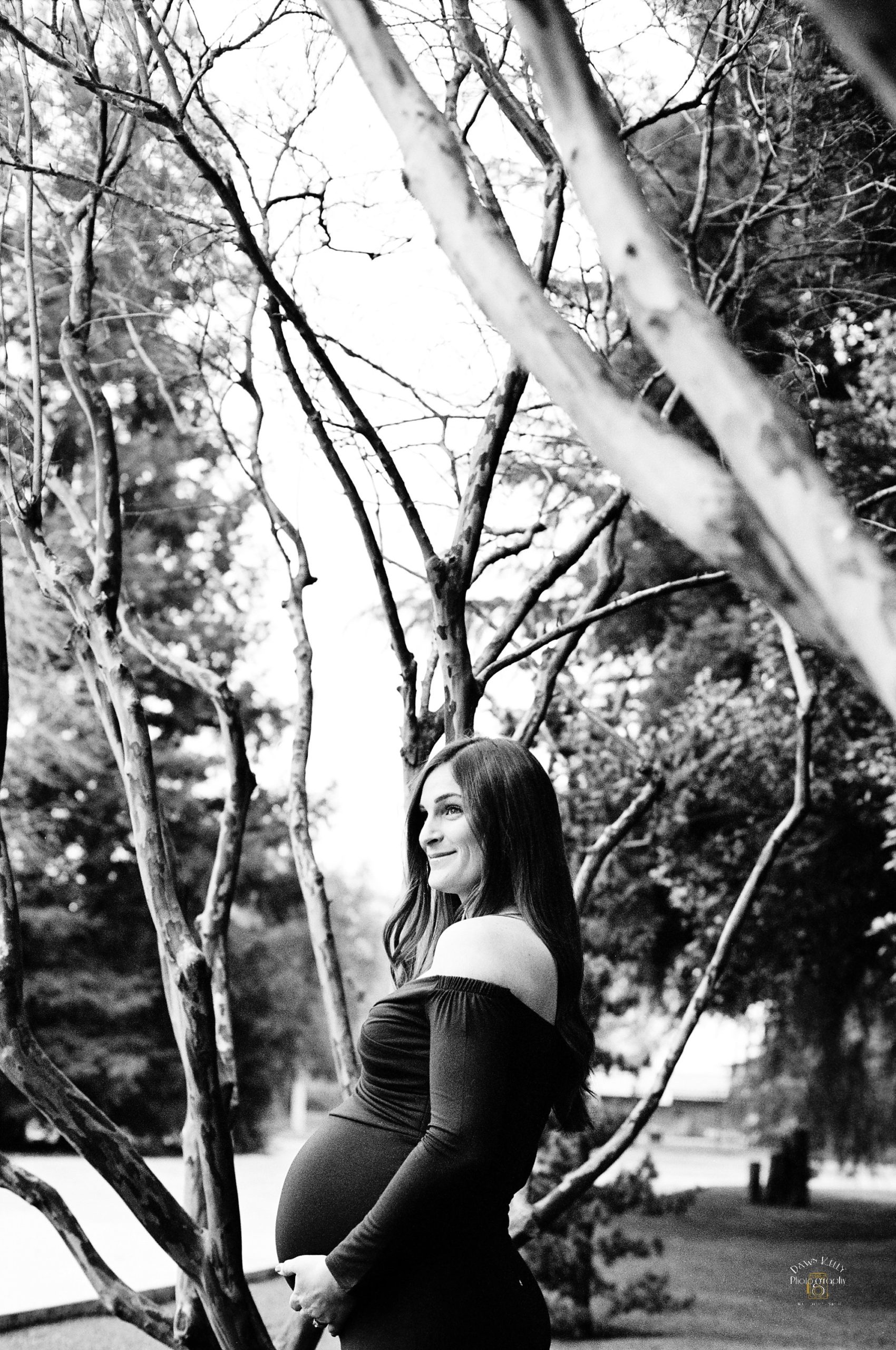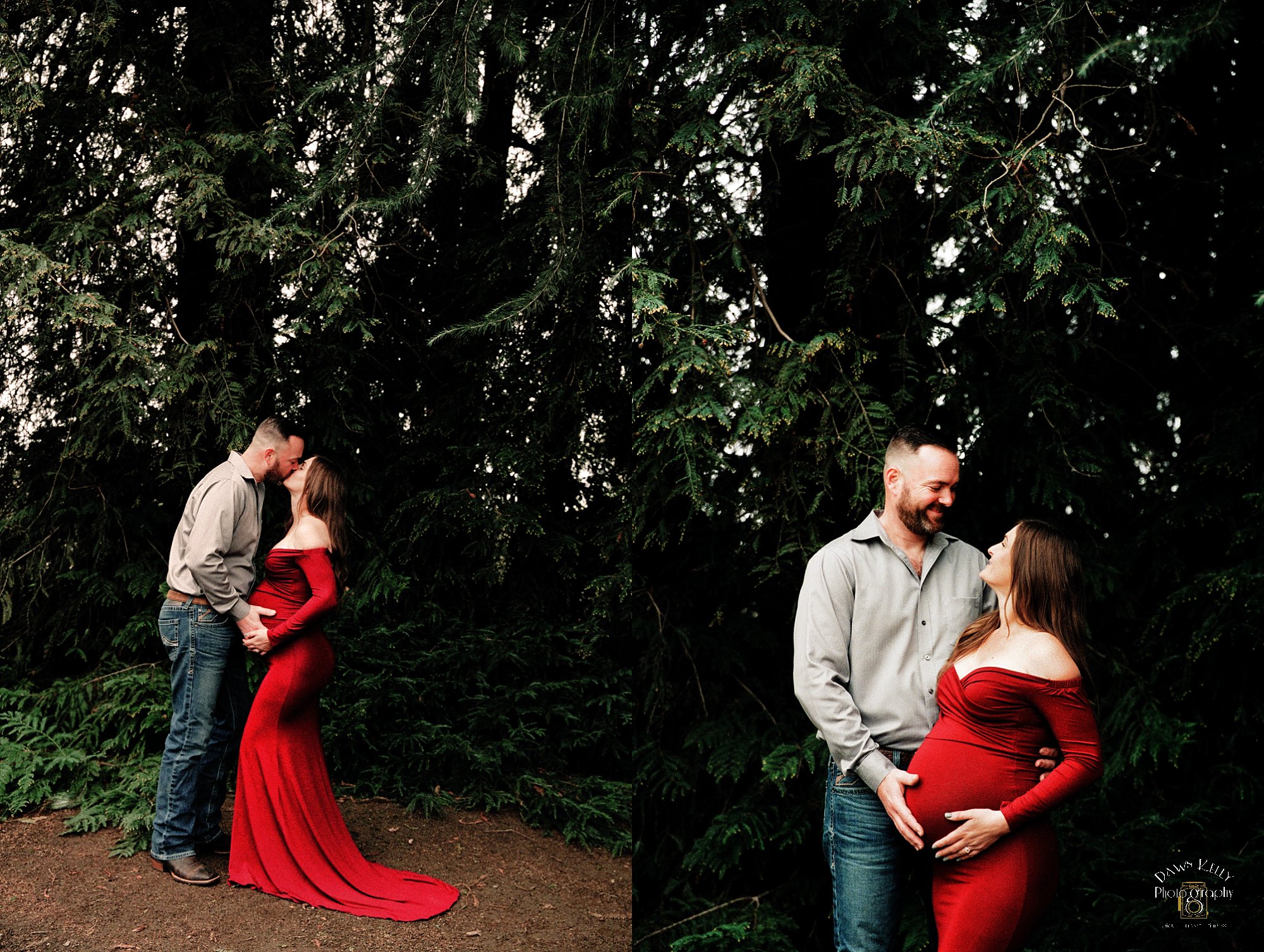 Outdoor couple maternity photos are my favorites. I've photographed in various settings such as beaches, forest, parks, and private estates. Pregnancy is a magical time, and I love capturing the emotions between mother and father while they're excitedly expecting their child. During this time, a couple bonds in a very special way.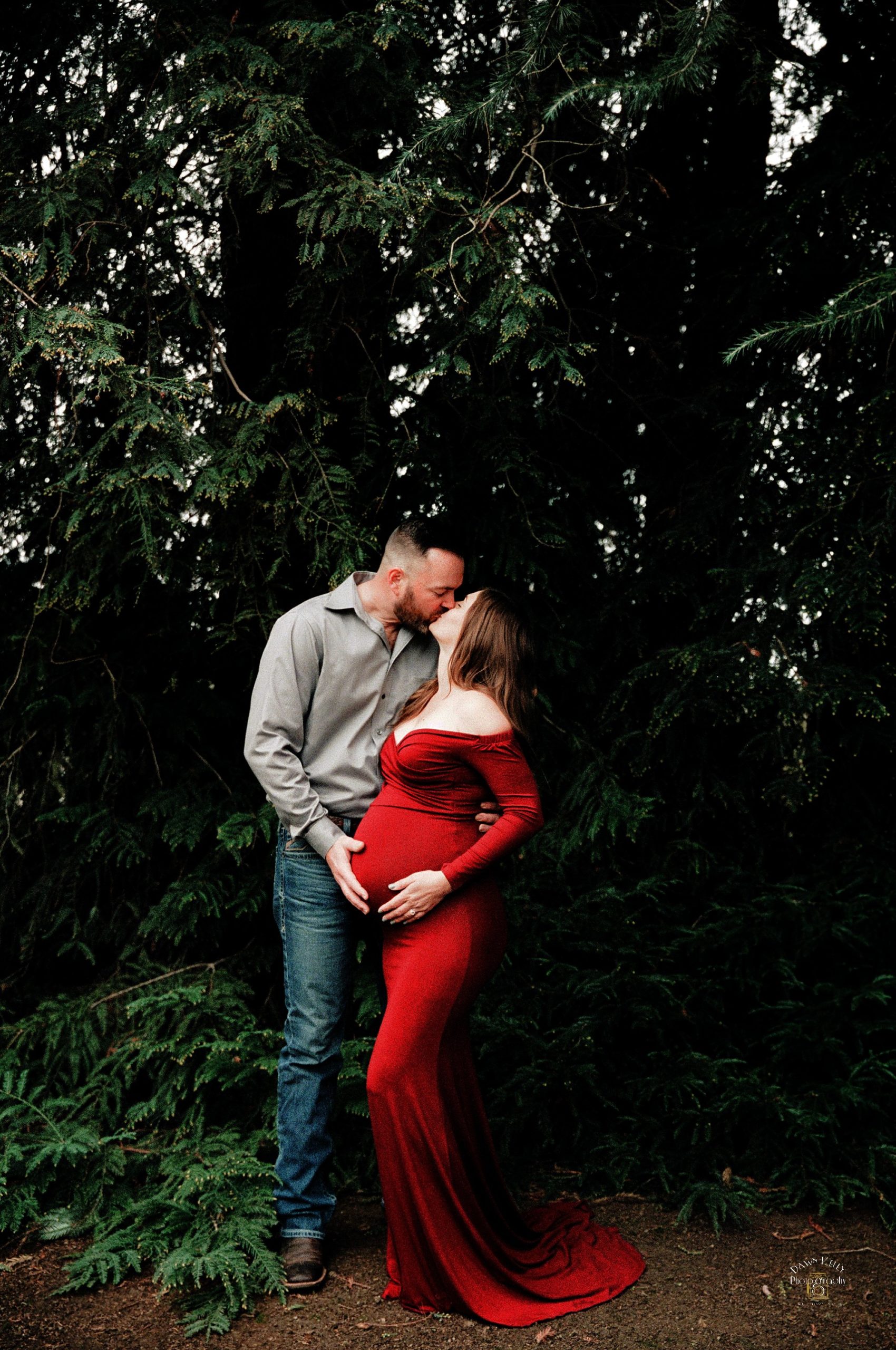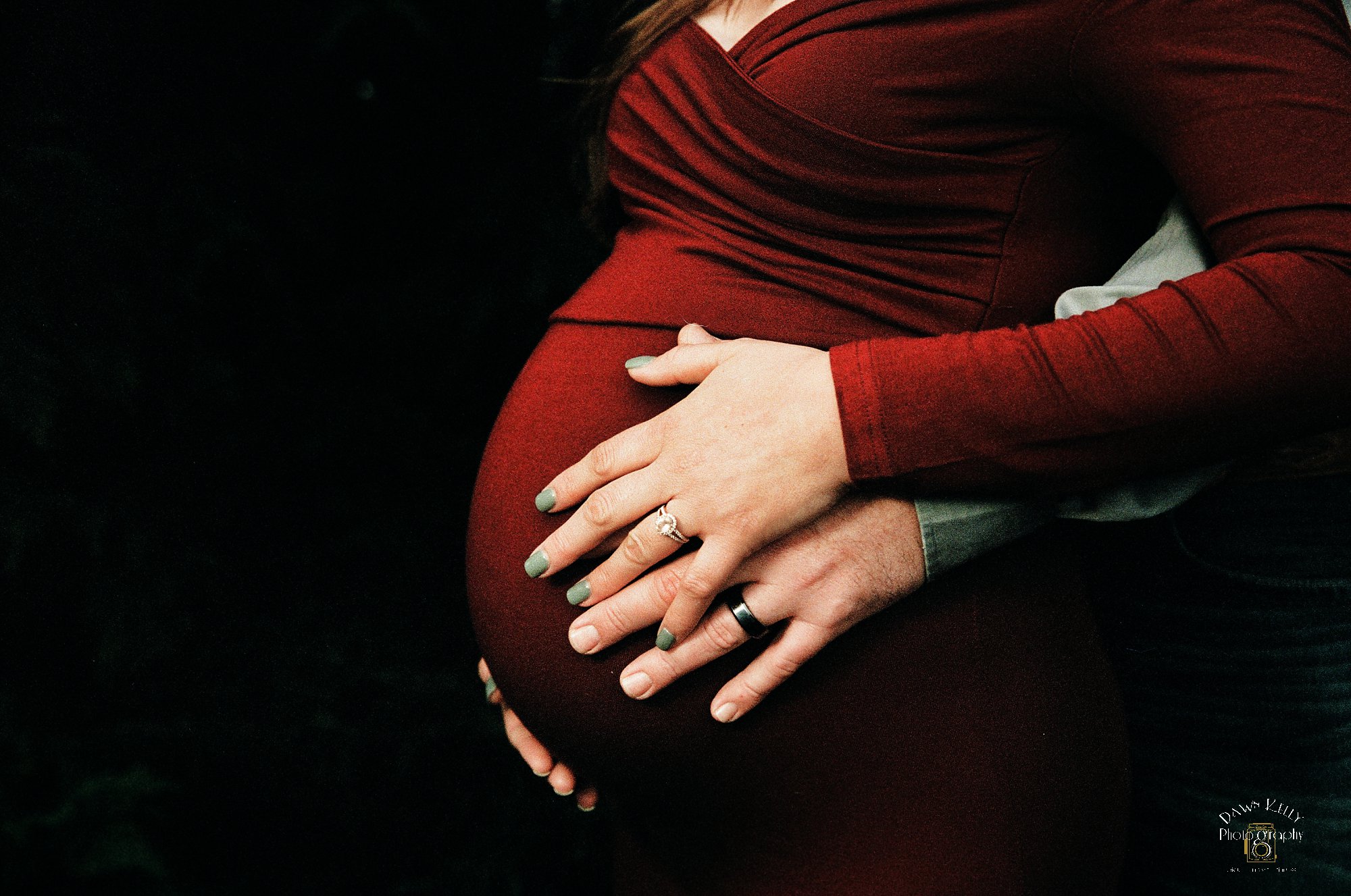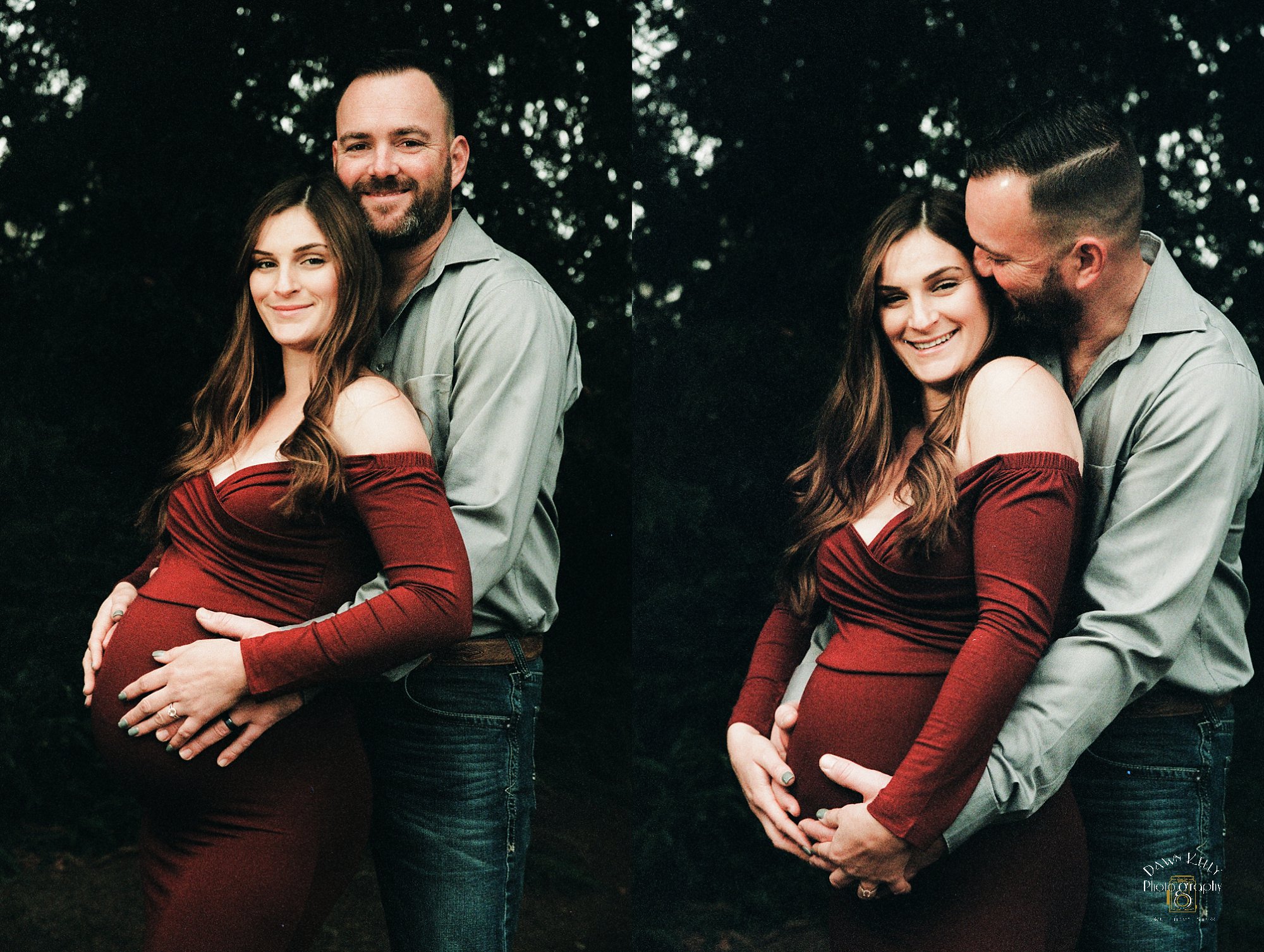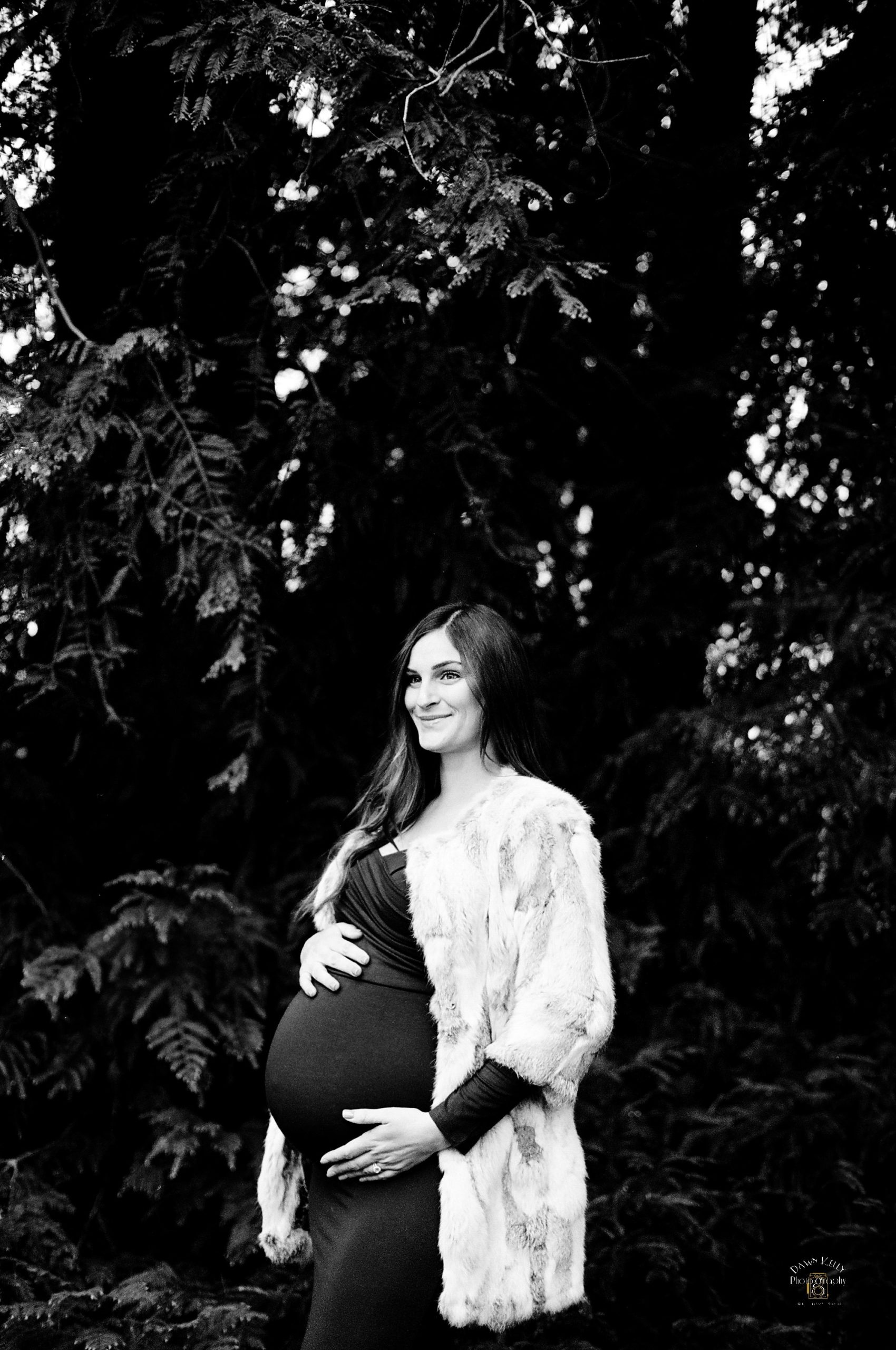 Samantha wore this vintage 1980's fur coat for a few of her photos. If it's chilly out and you want to stay warm, this is a great winter maternity photo outfit.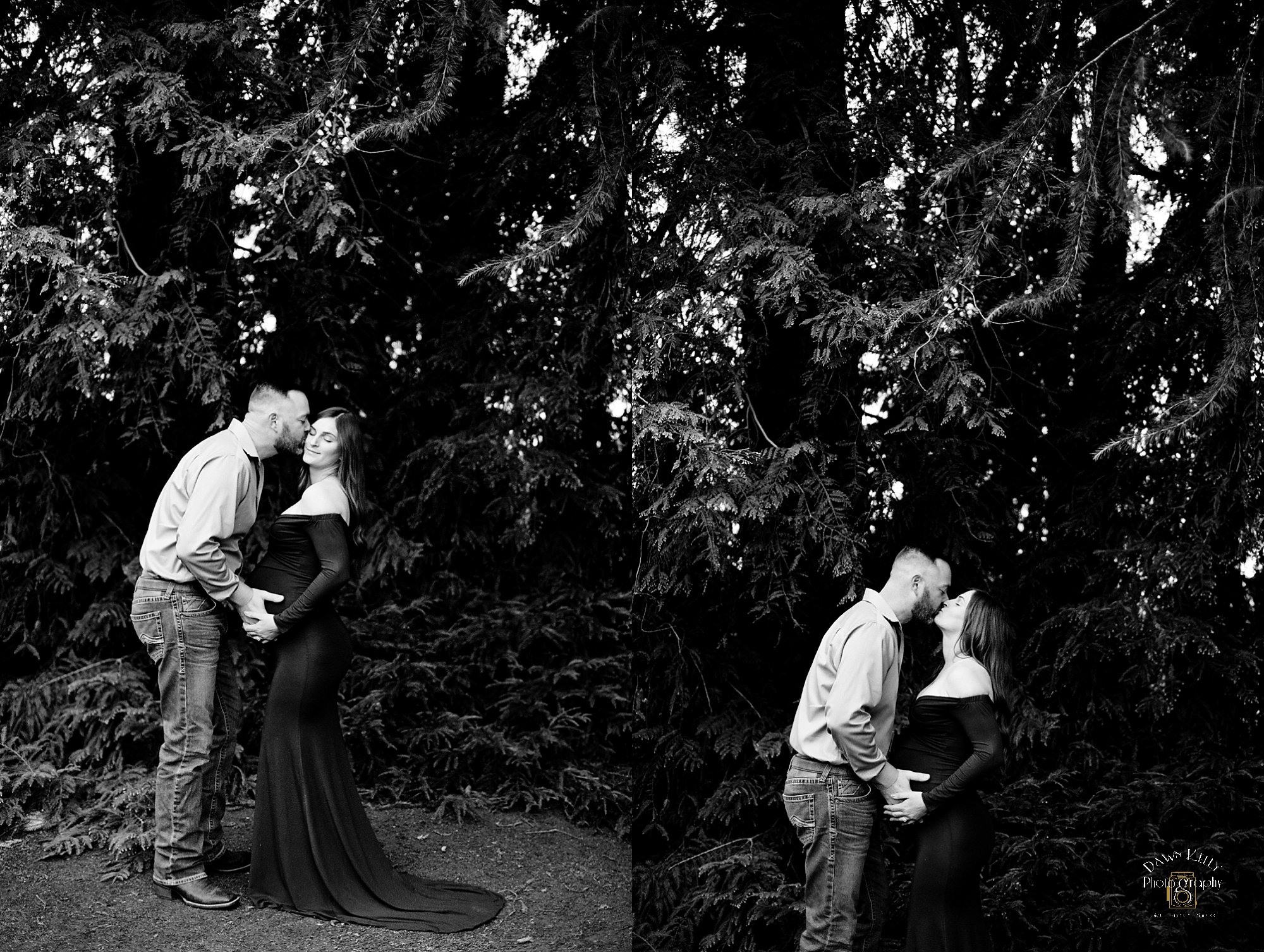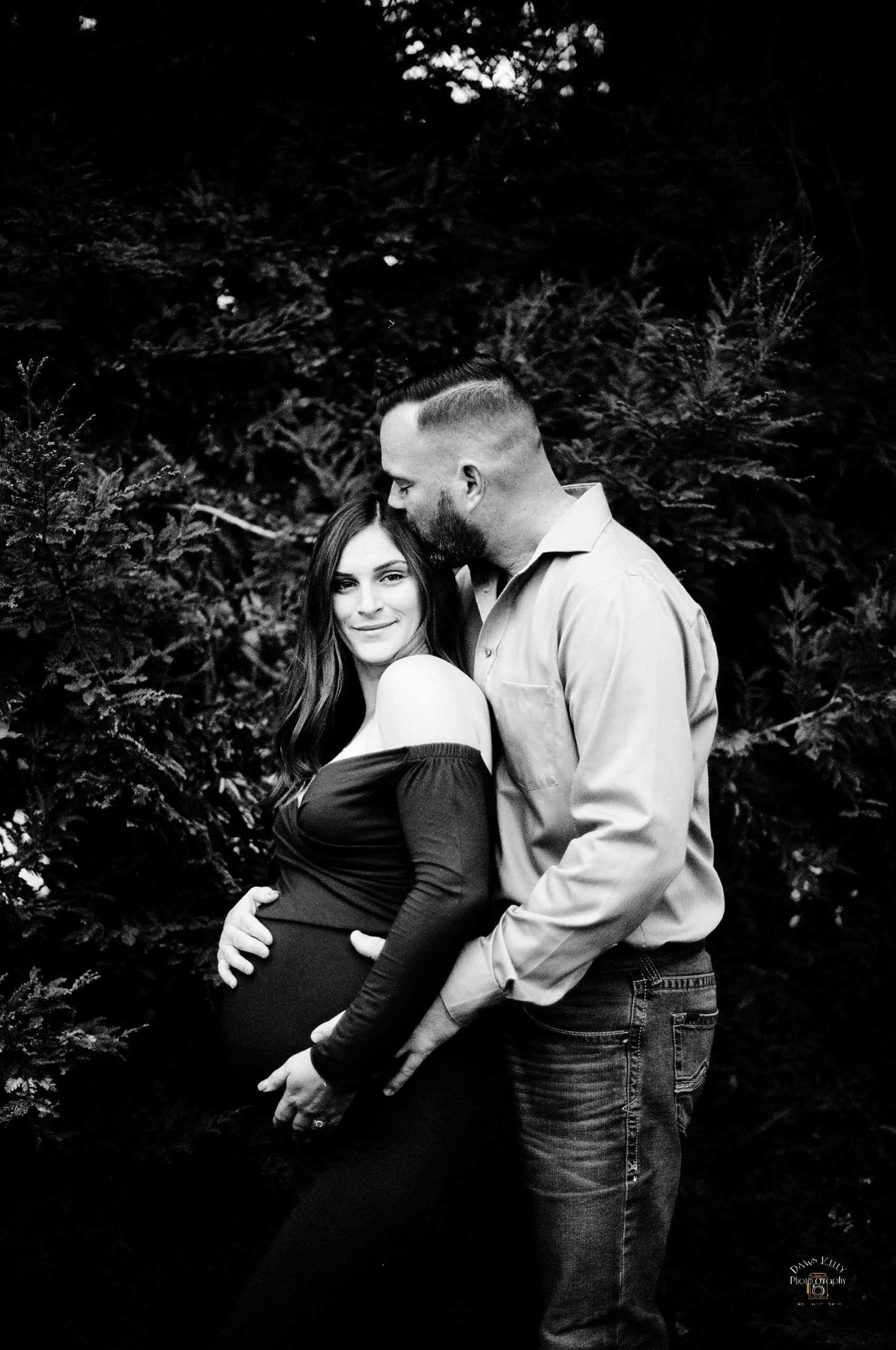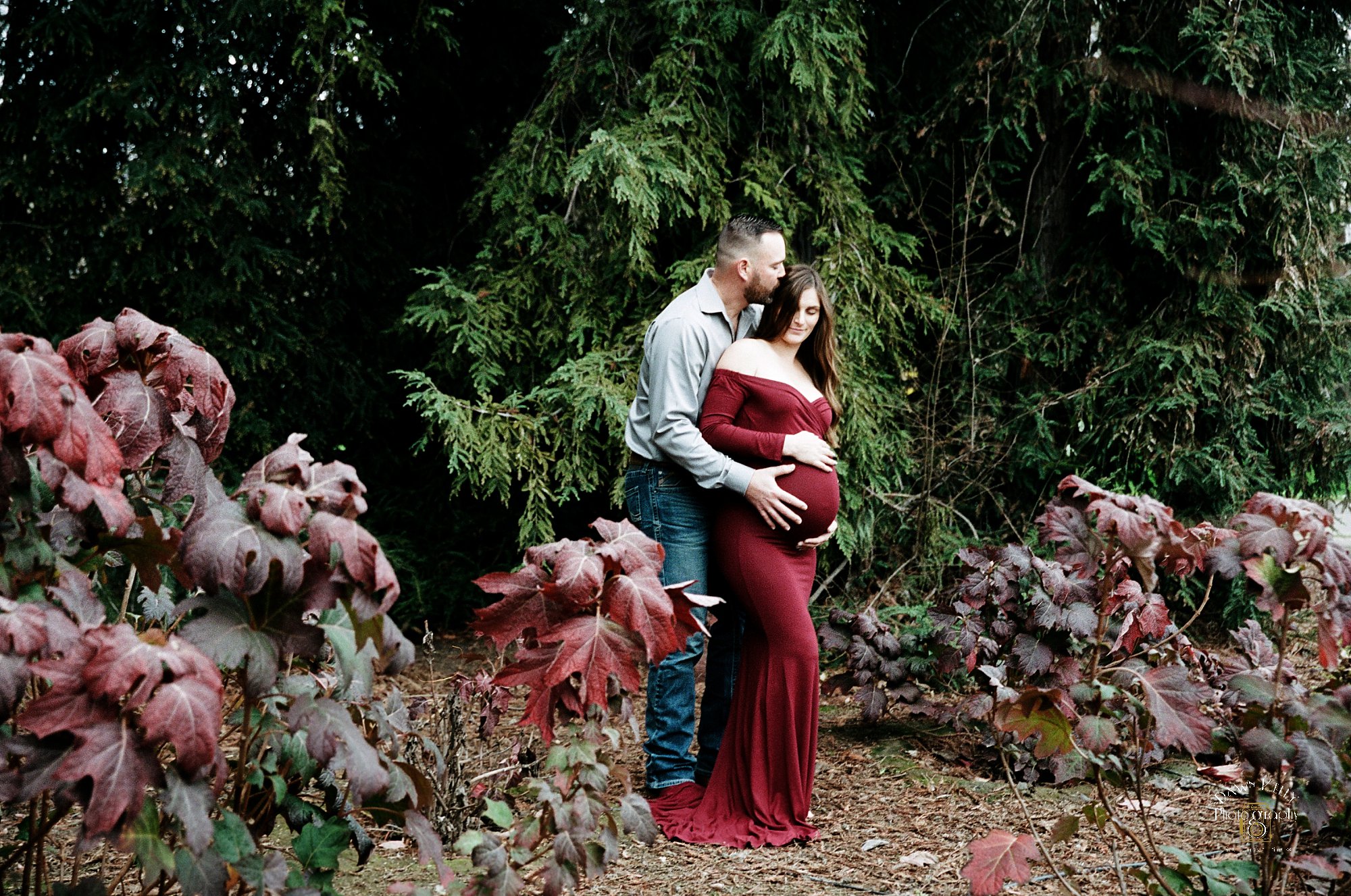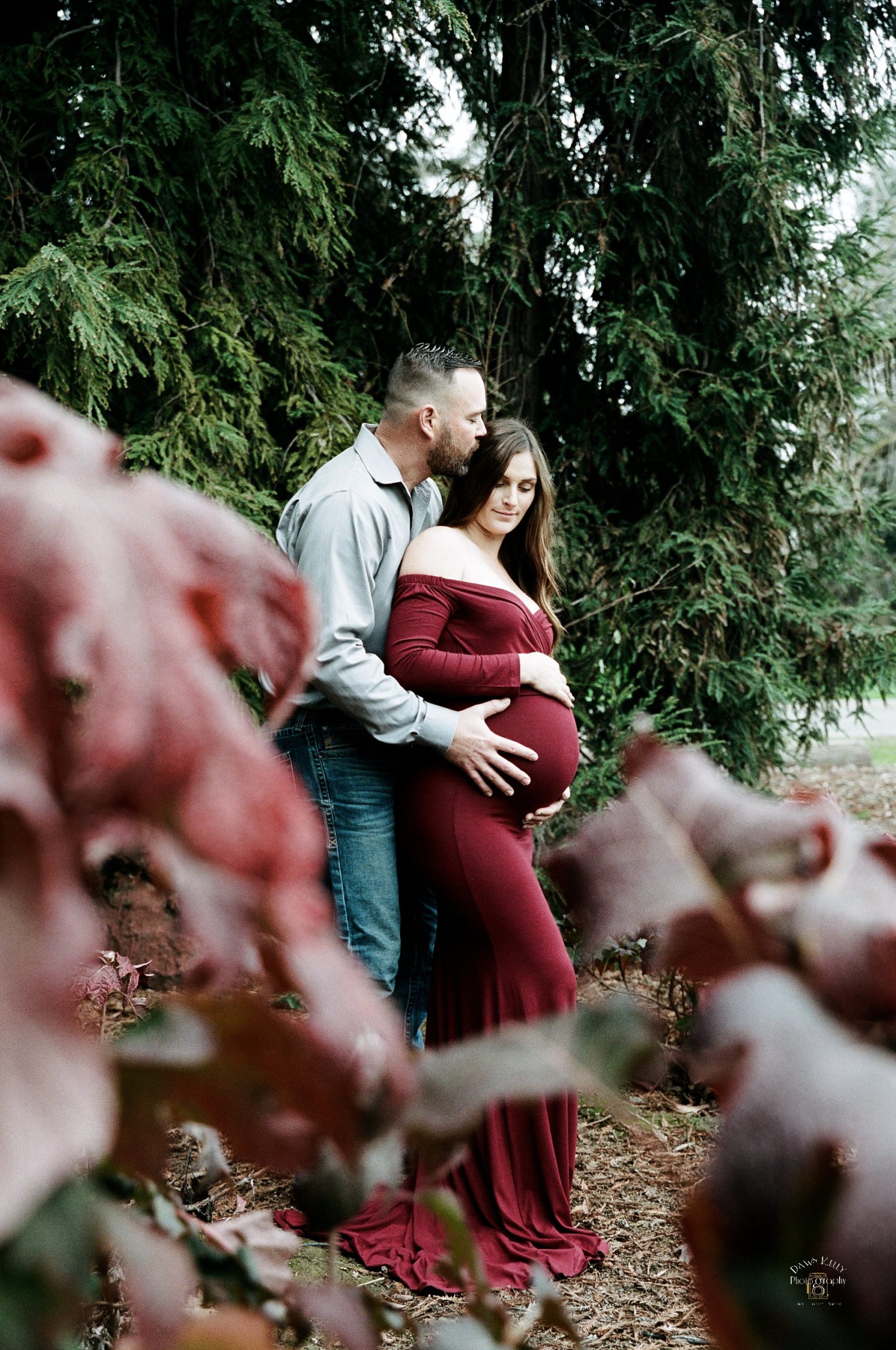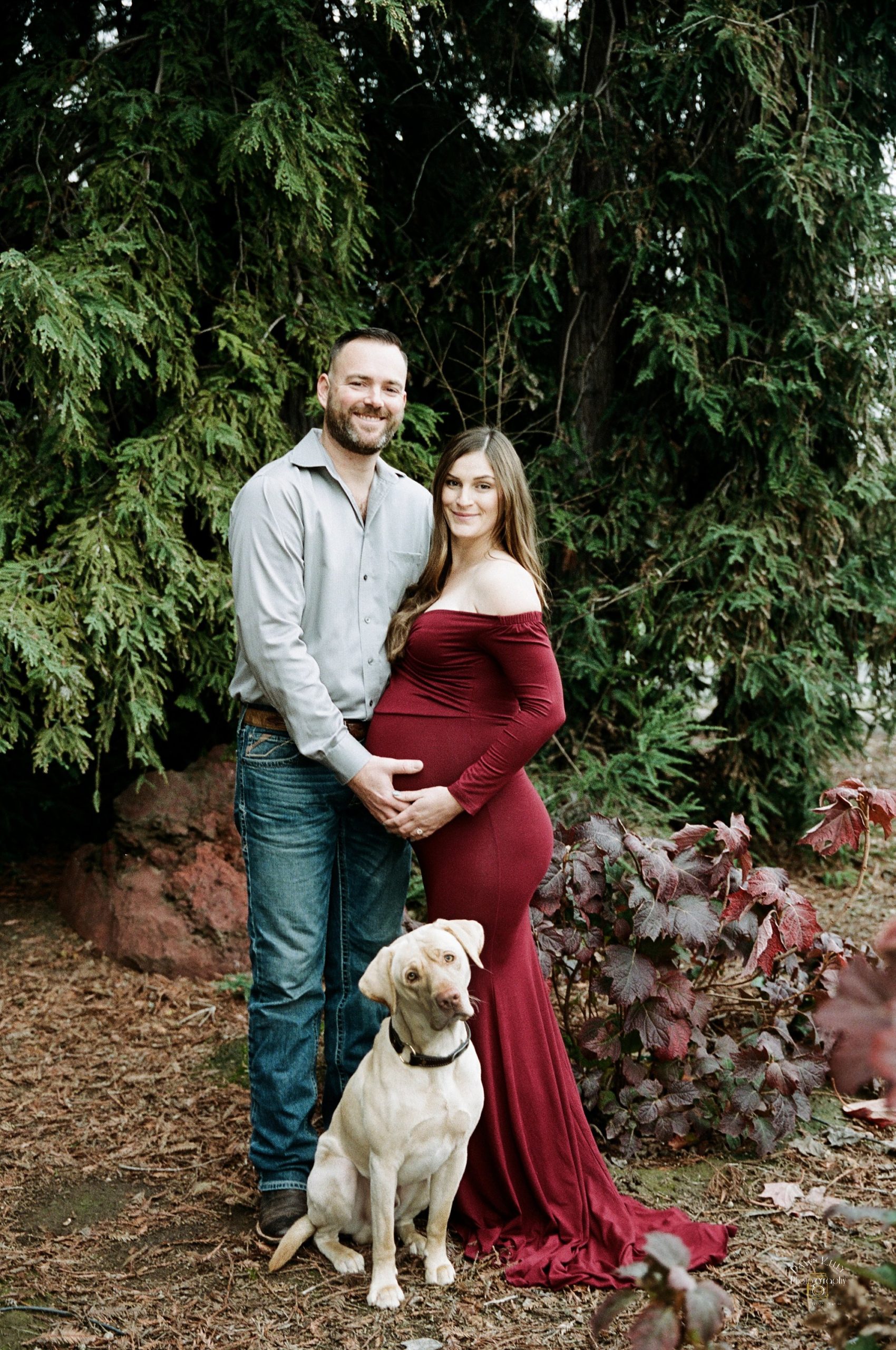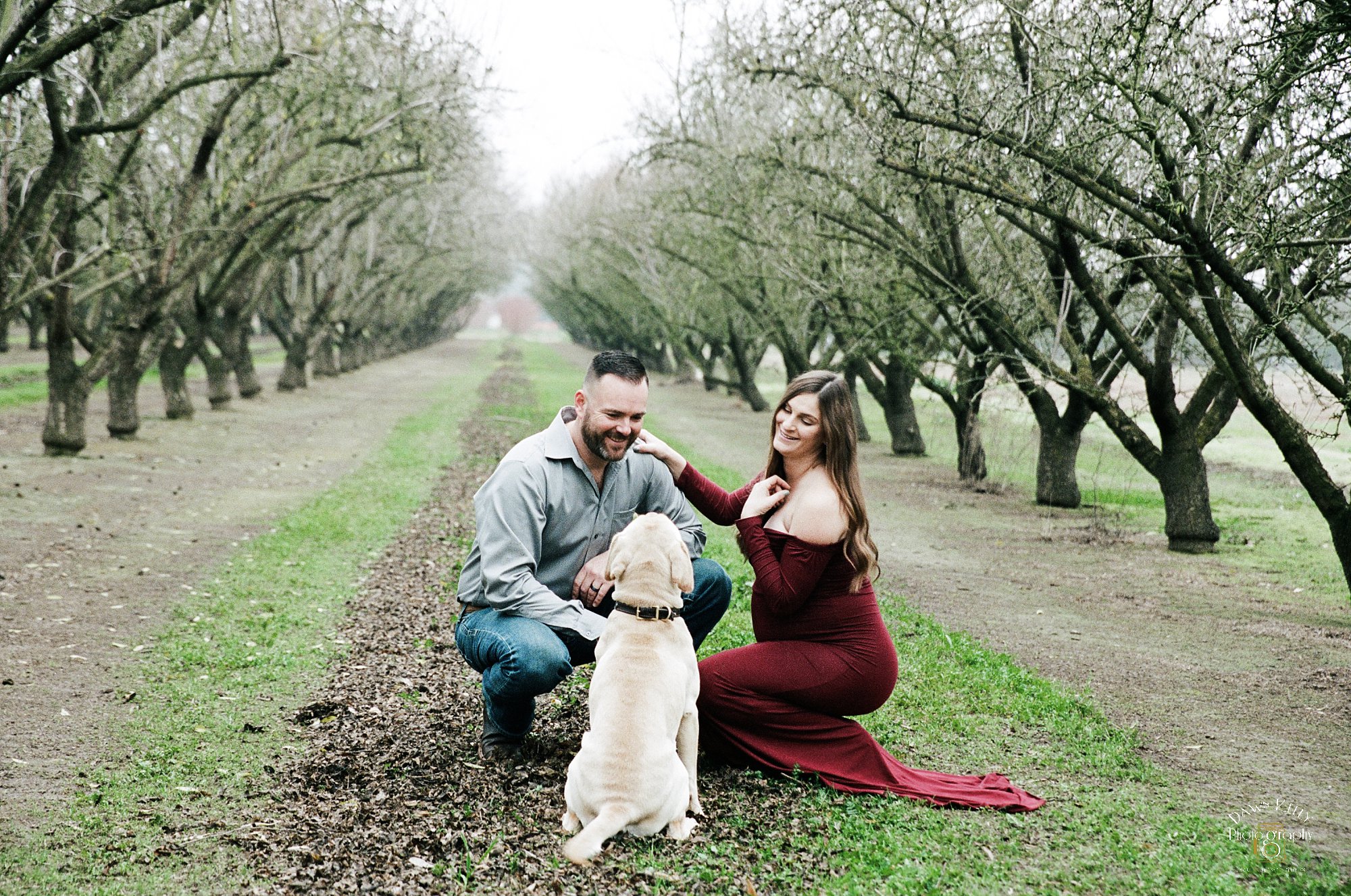 I love doing maternity photos with dogs. Samantha and Kenny had to include their first child, their fur baby, in these special pictures. He was so sweet and well behaved!
Tips for including your dog in your maternity photos:
When choosing a photographer, ask if they have experience photographing couples with dogs and look at some of their work that includes dogs.
Double-check your location. If you're planning on working on private property, ask the owners if you can have the dog on their property. If you're working in a park, check the park rules regarding pets. If you're working elsewhere, do the proper research.
Buy your puppy a super cute collar and leash, or even an accessory if you'd like to dress them up.
Be prepared on the day of the shoot with treats, poop bags, and hand sanitizer.