A Day After Session is a fantastic way to add variety to your wedding photos.  You can wear your dress again and have photos done in a completely different location, with a different feel.  I couldn't pass up the opportunity to photograph Cortney's 1962 wedding gown again!  Craig is a deputy sheriff, so of course we shot with a vintage police car.  Kevin and Vicki Vierra lent us their amazing 1942 car, and we had a blast shooting with it.  Enjoy my favorites from the day!
Hair, makeup, and flowers: Dawn Kelly
Gown: Sierra Bridal, Sonora, California
Check out Cortney and Craig's wedding photos here: Modesto Vintage Backyard Wedding ~ Cortney & Craig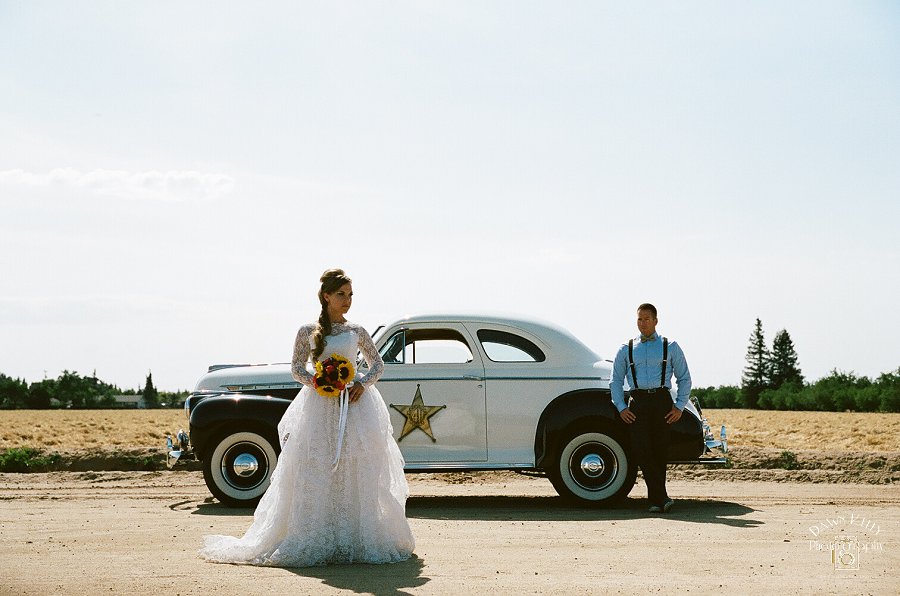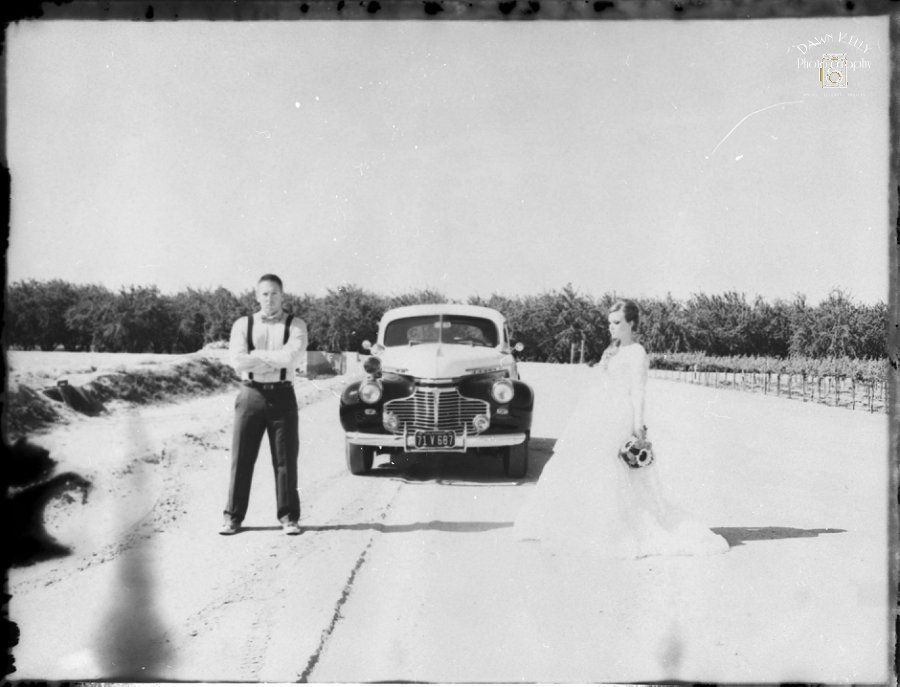 I love shooting instant film and bleaching the negatives.  It lent a great, vintage look to this already vintage photography session.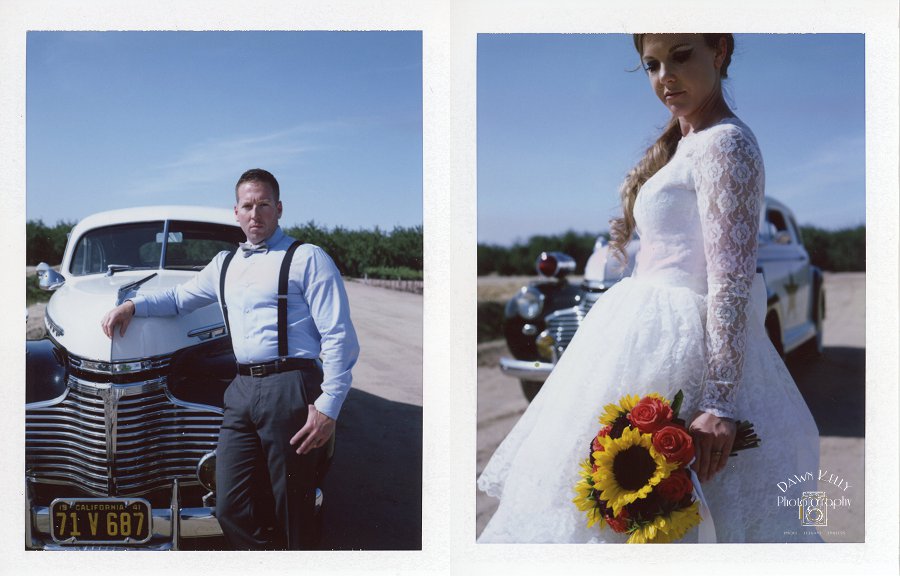 I made Corntey bouquet with sunflowers to lend more nostalgia to her look.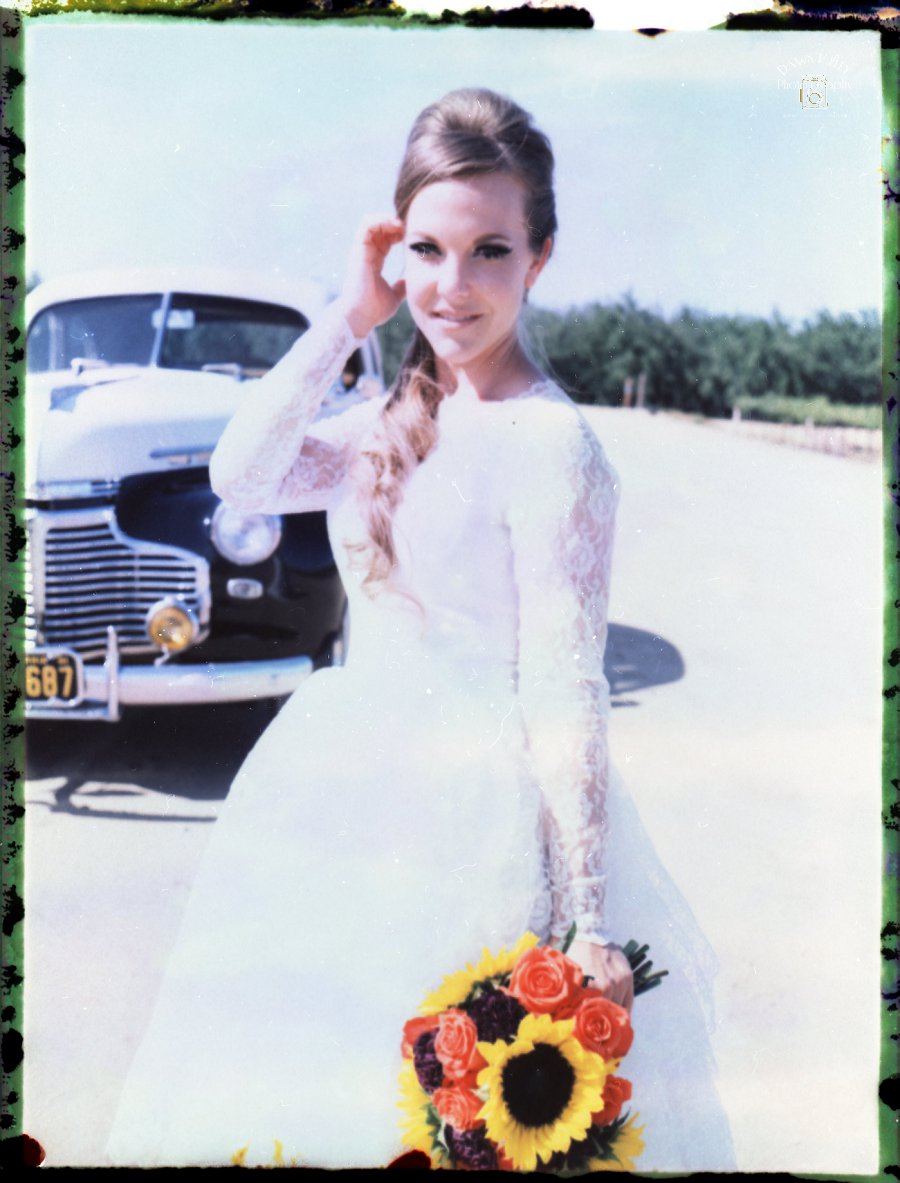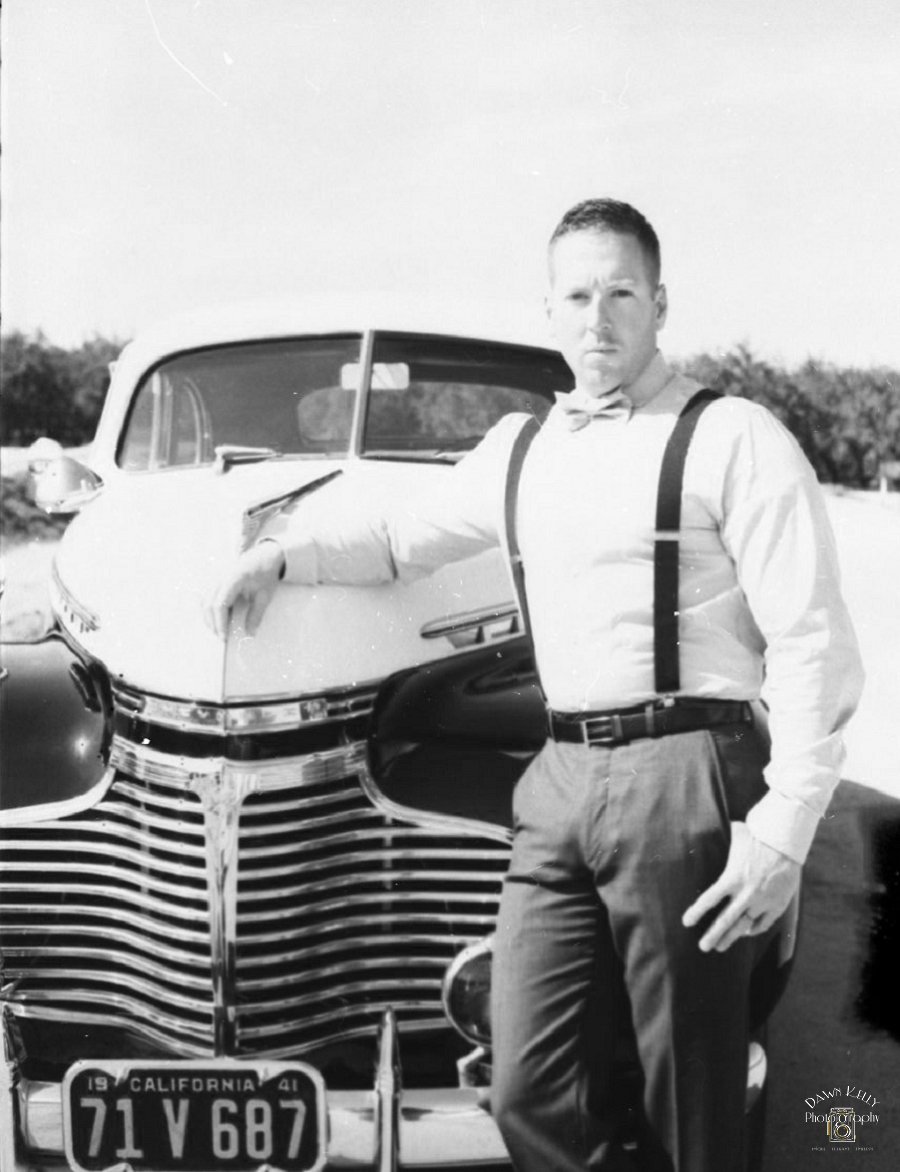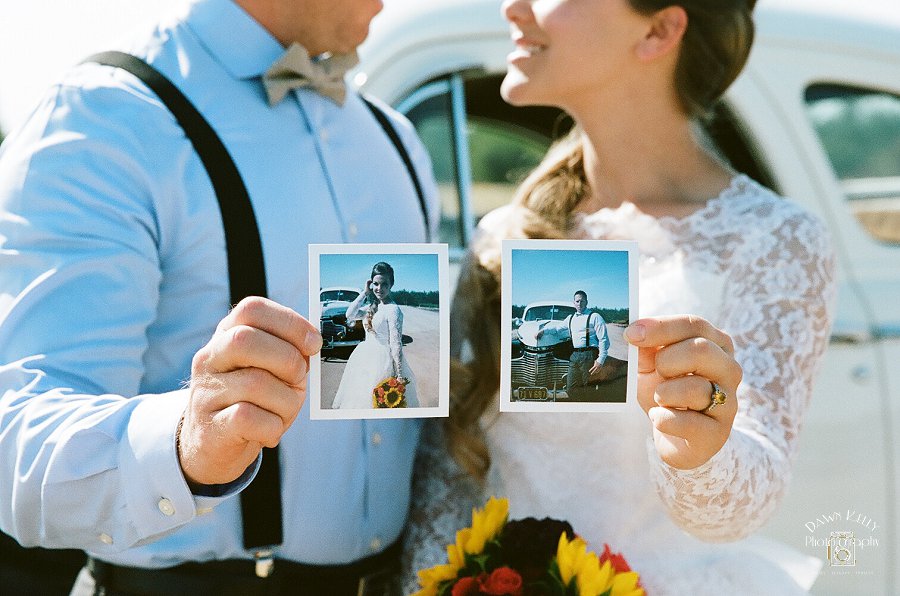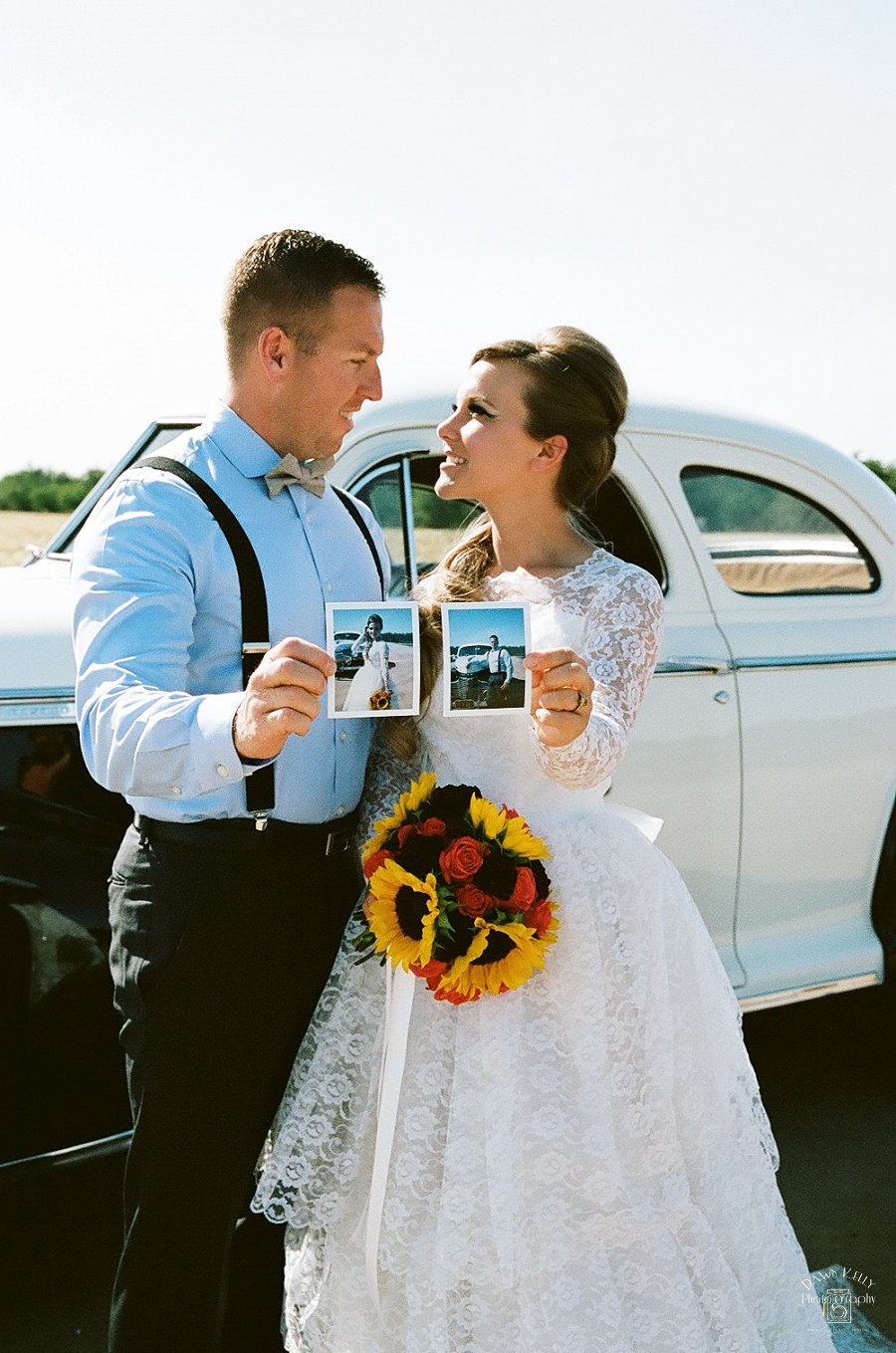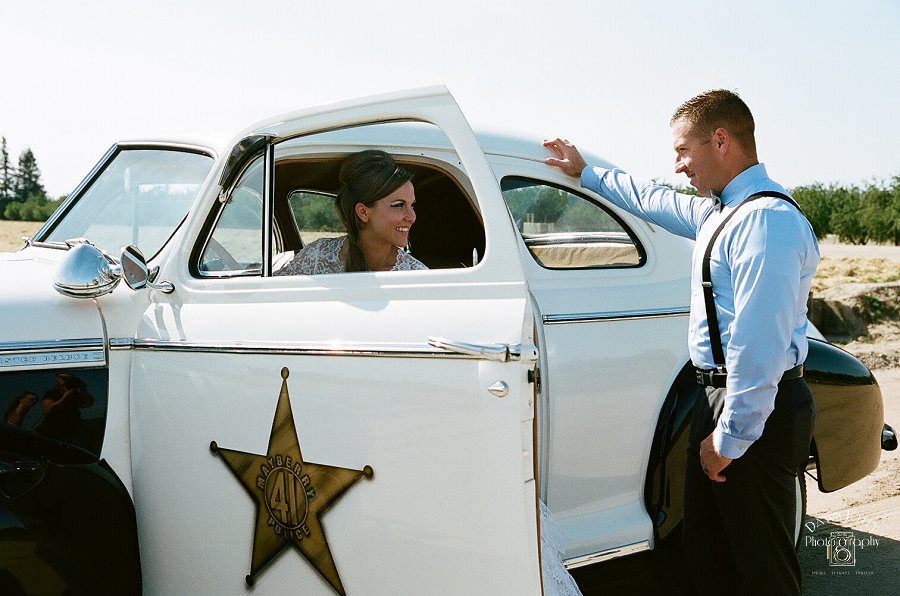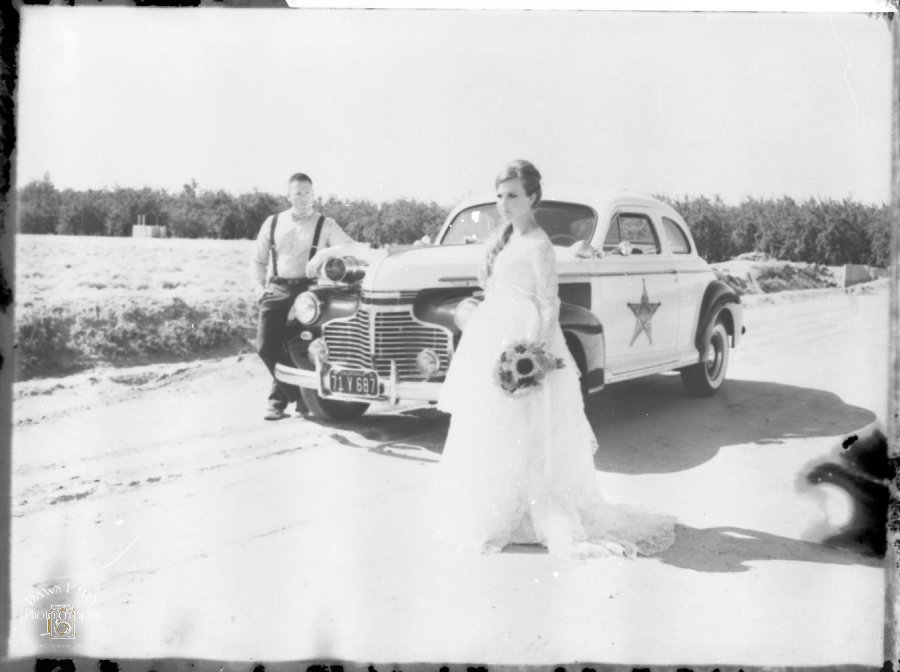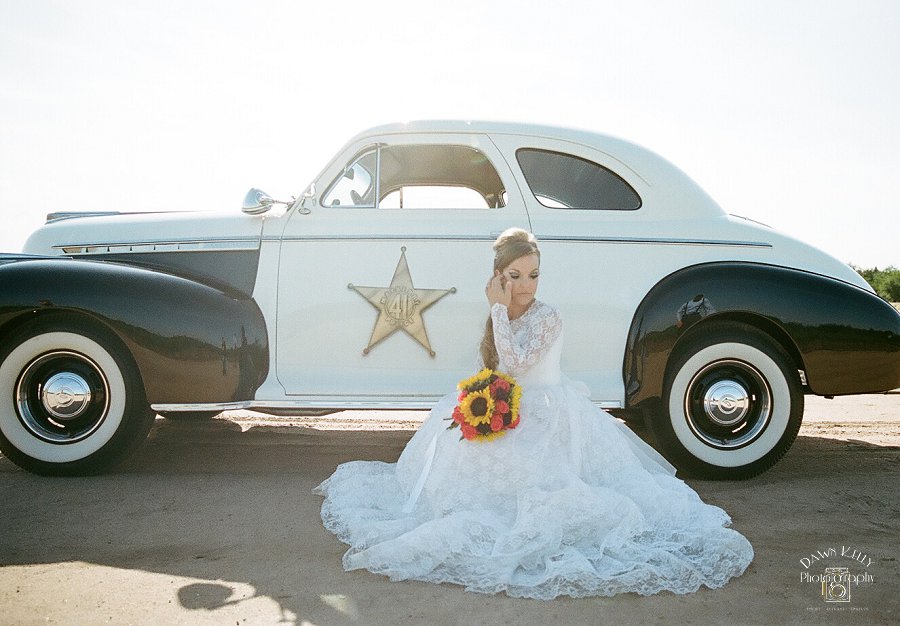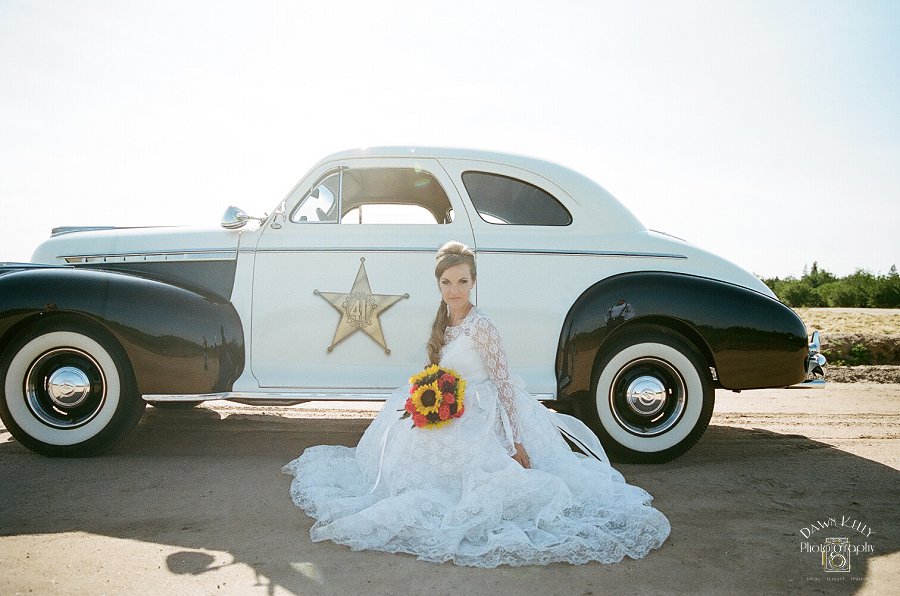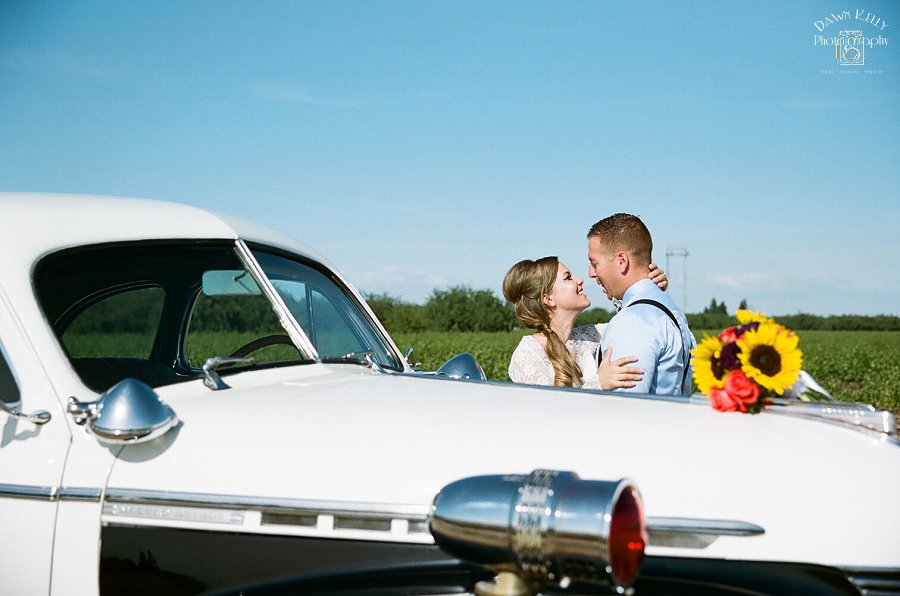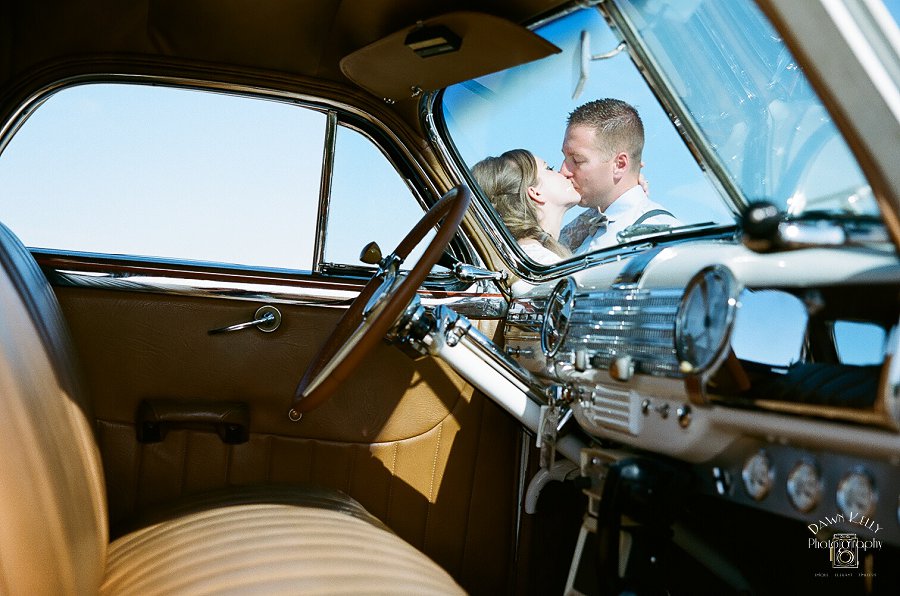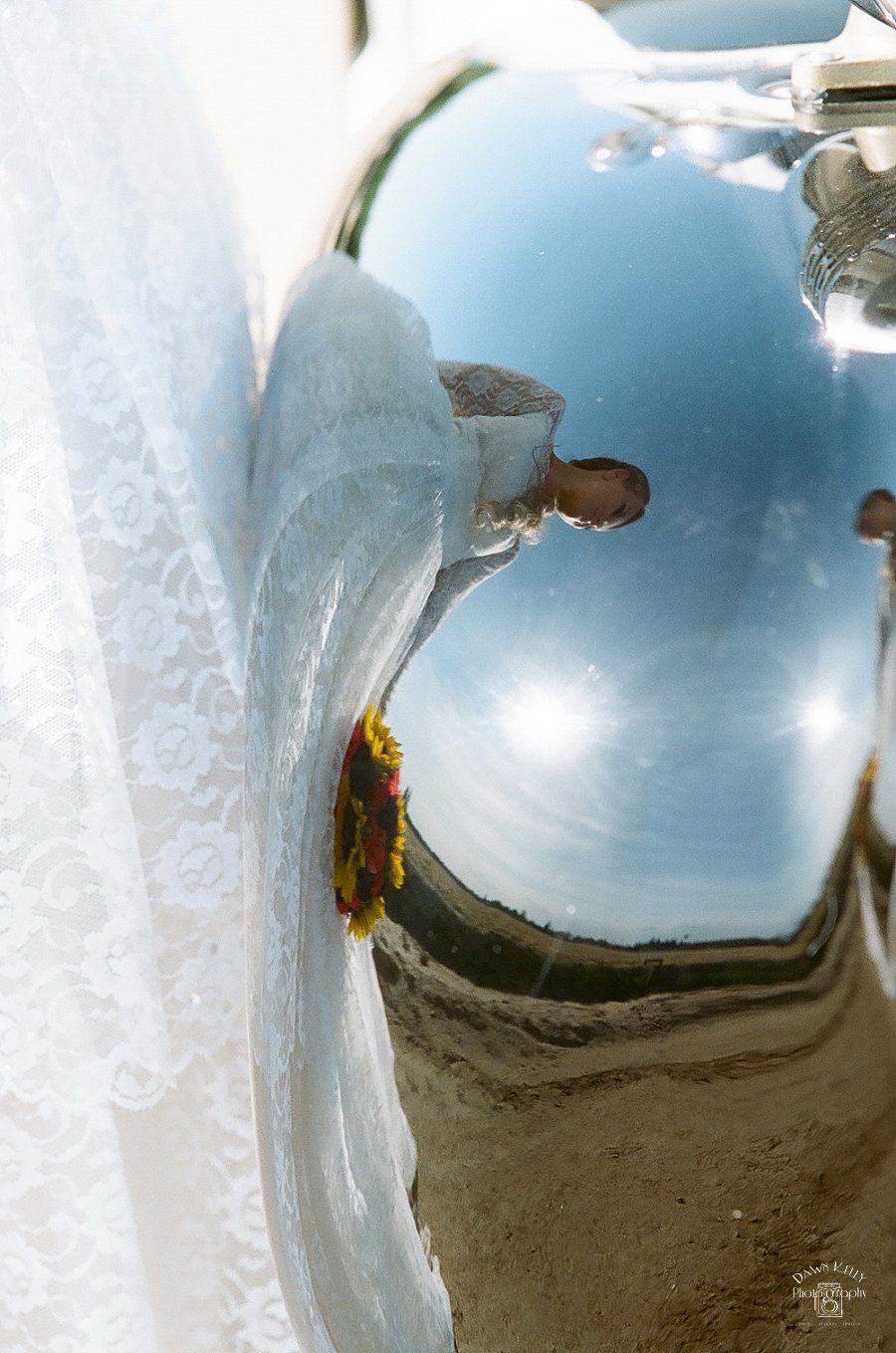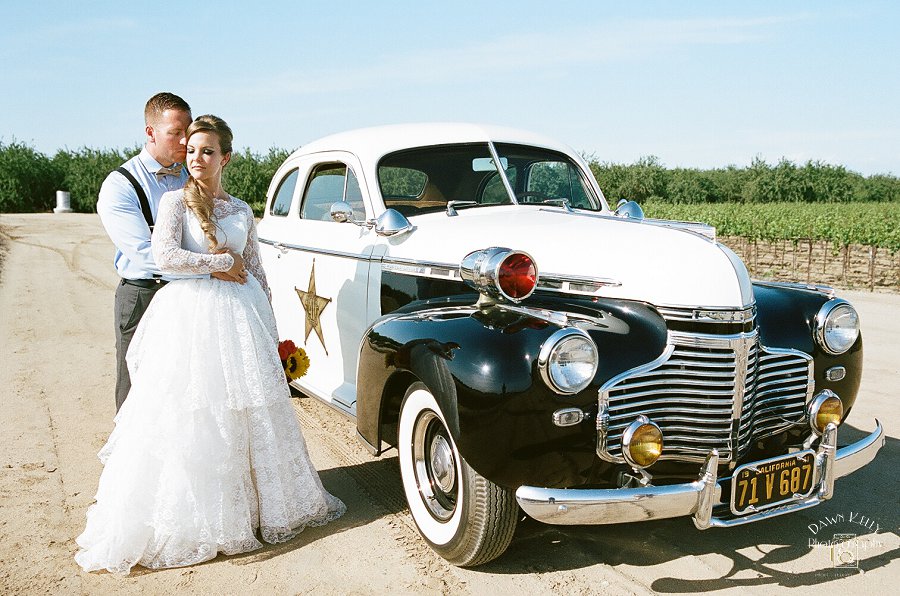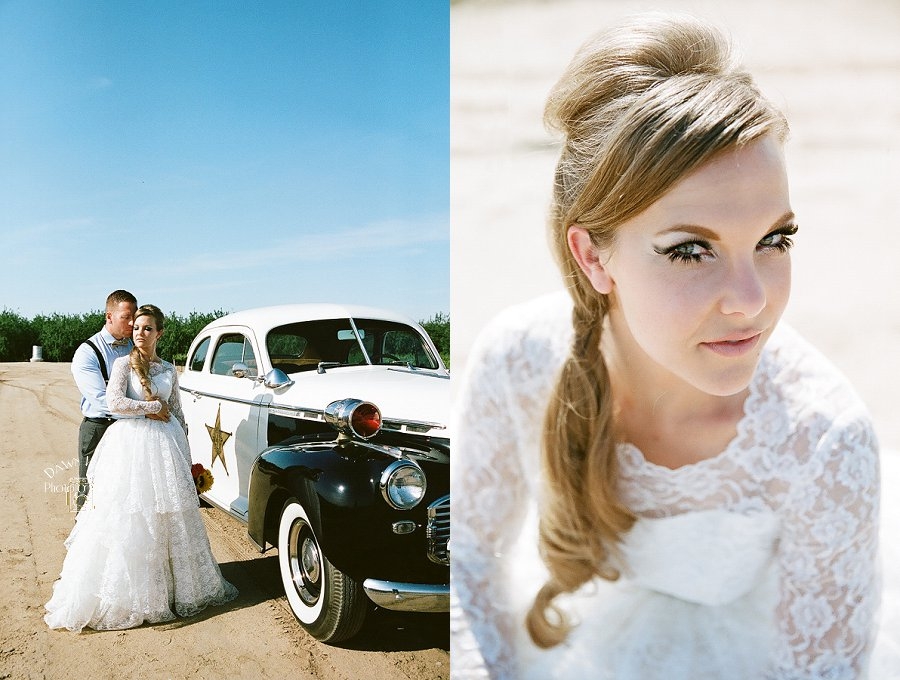 Cortney's 60's mod makeup was flawless.  She was channeling Brigitte Bardot and Twiggy.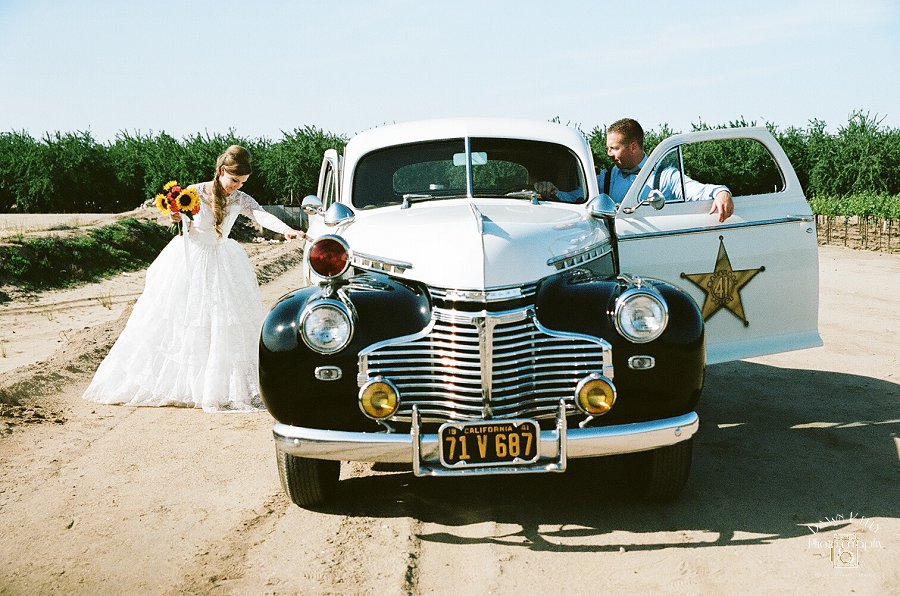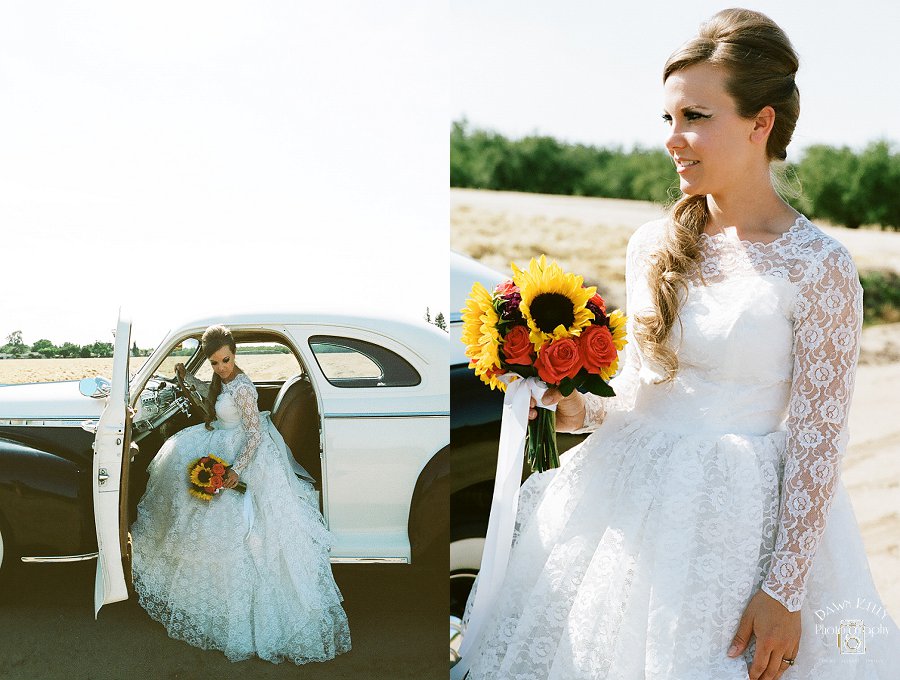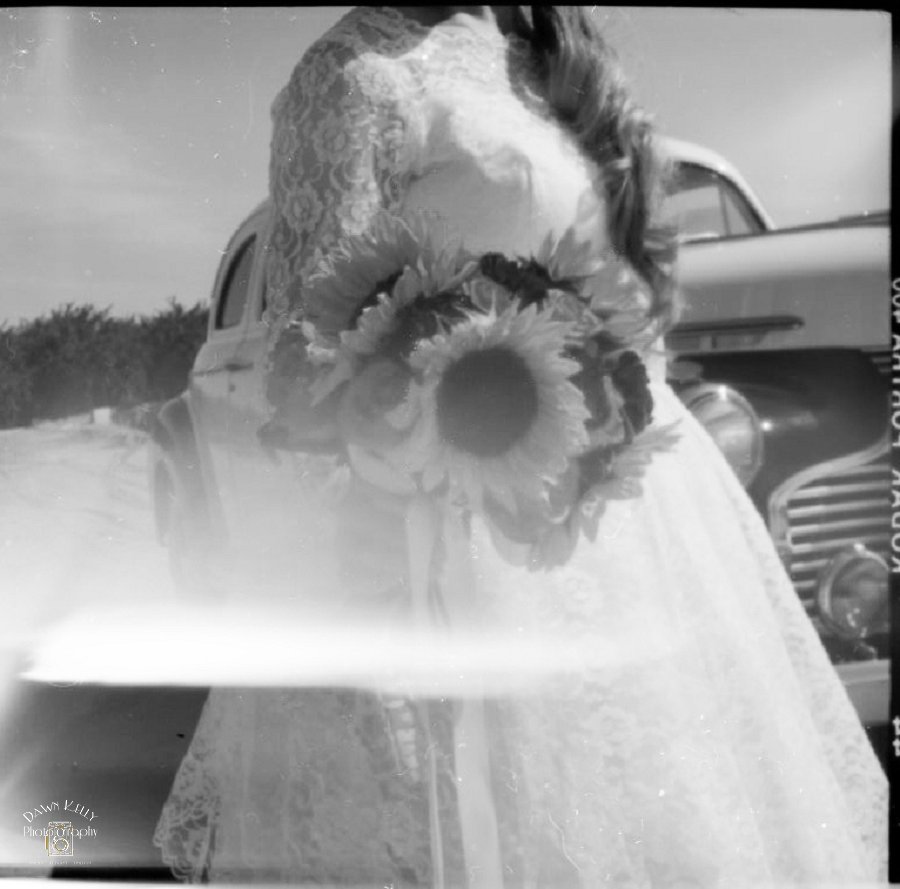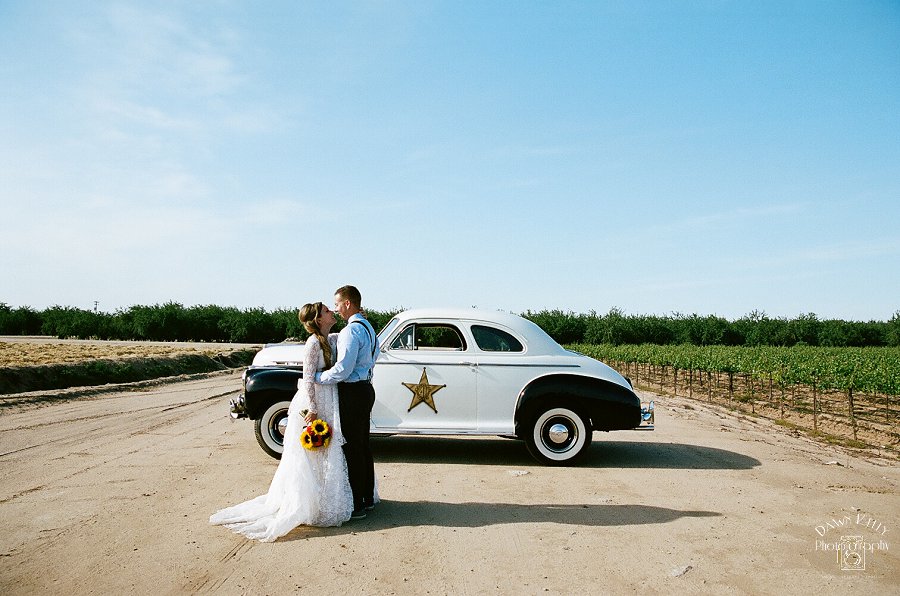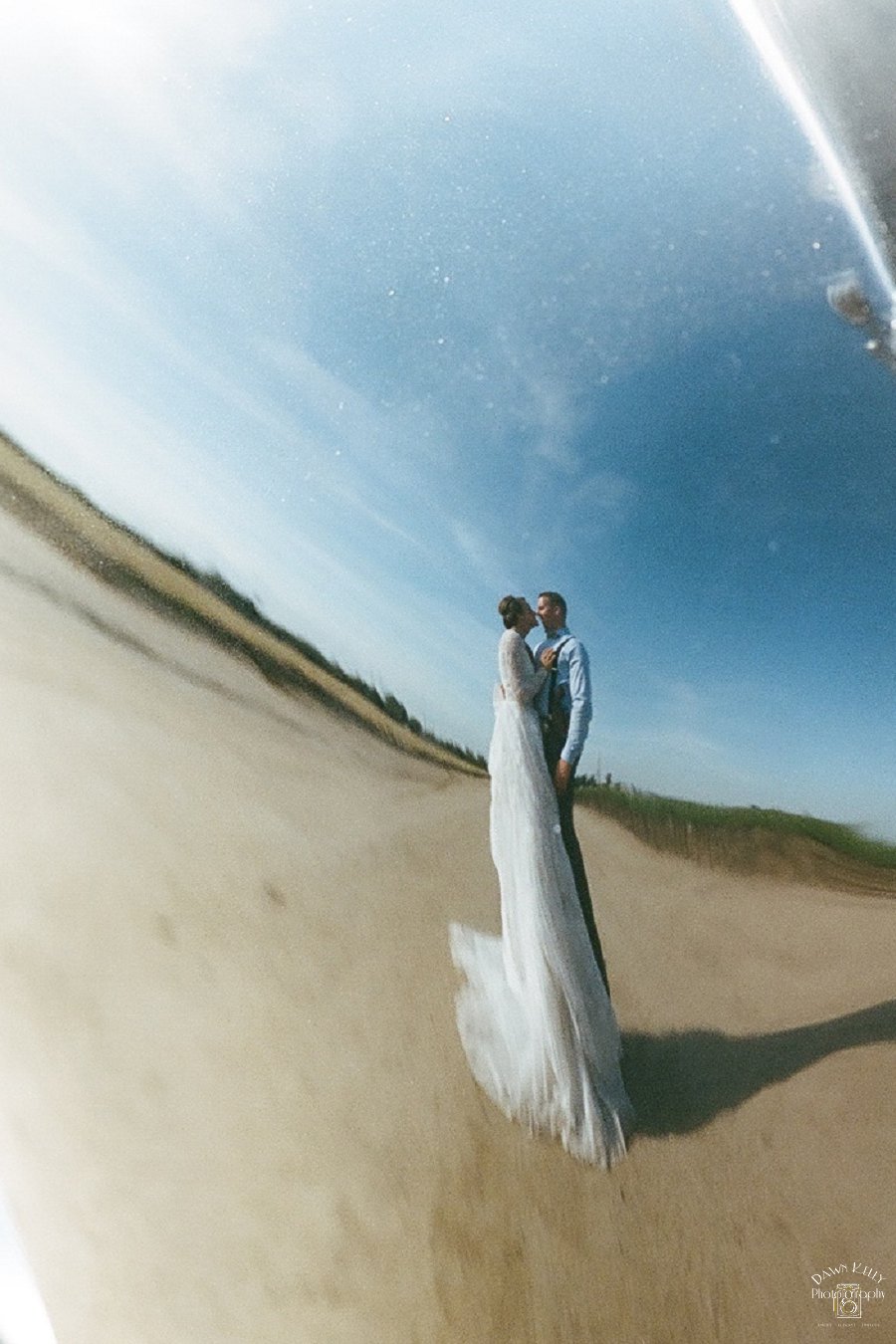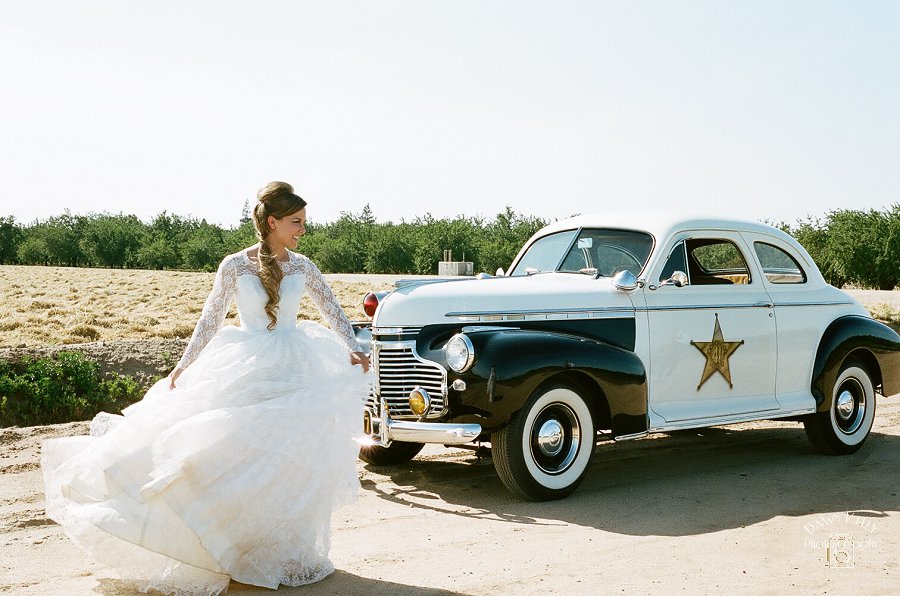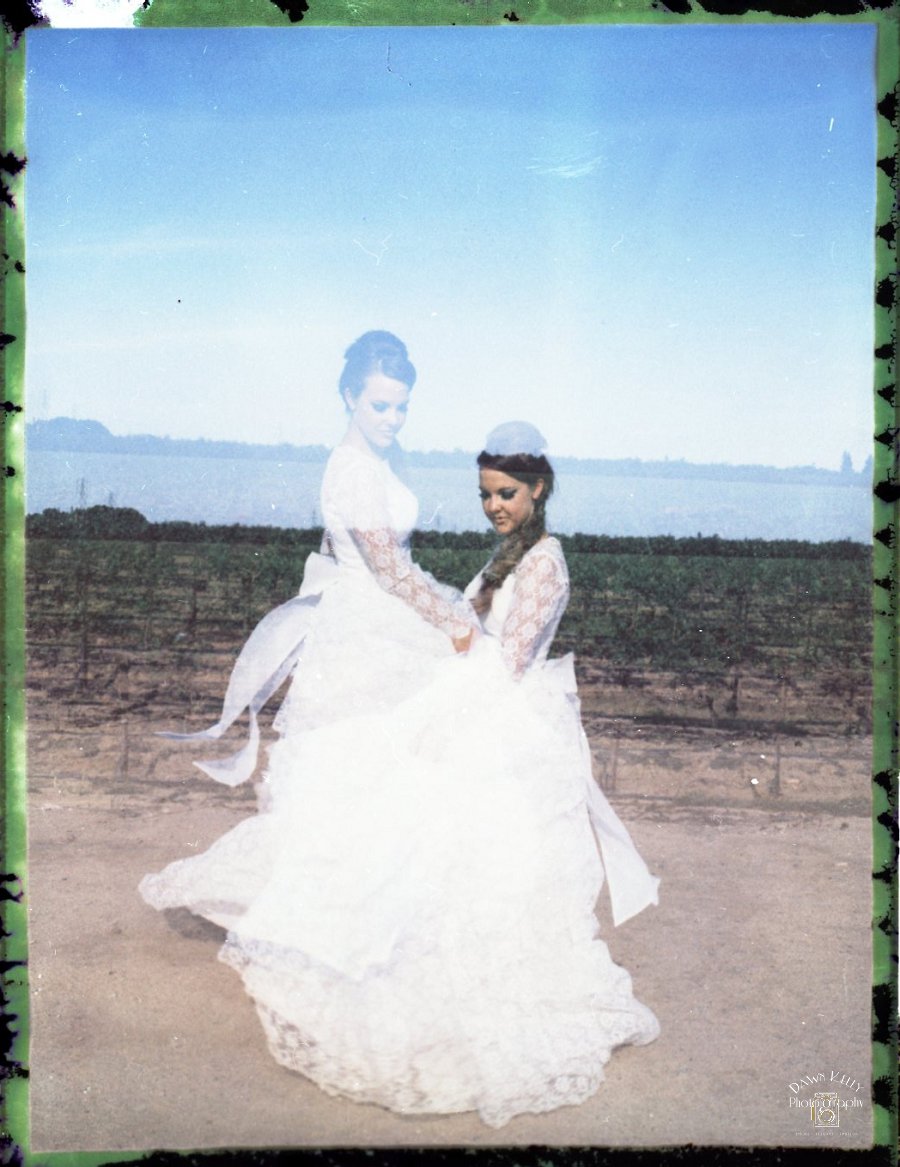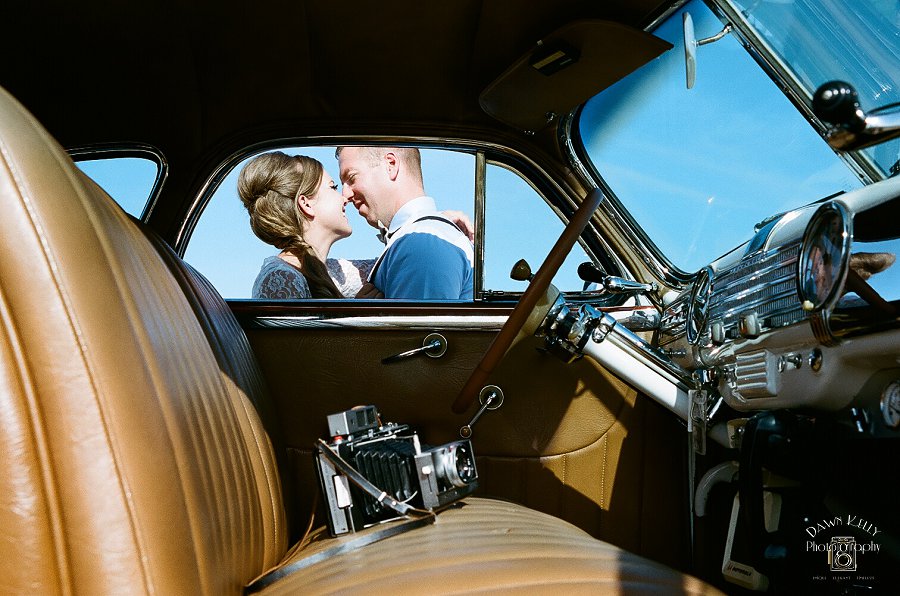 I took this photo with my 1940s CiroFlex camera, and I love it, including the dust.  Film is all about imperfections.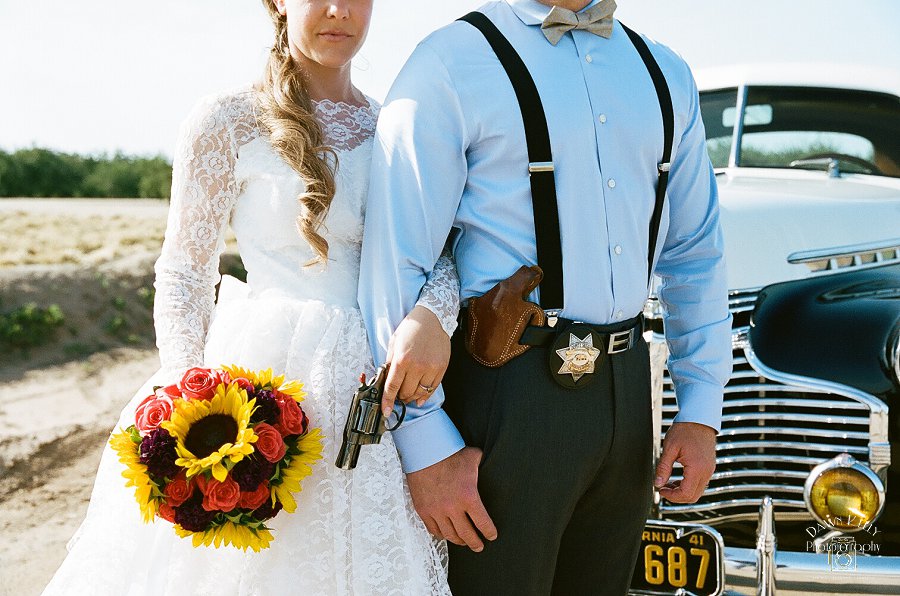 Craig used his uncle's  pistol and his own badge as props to add to the scene.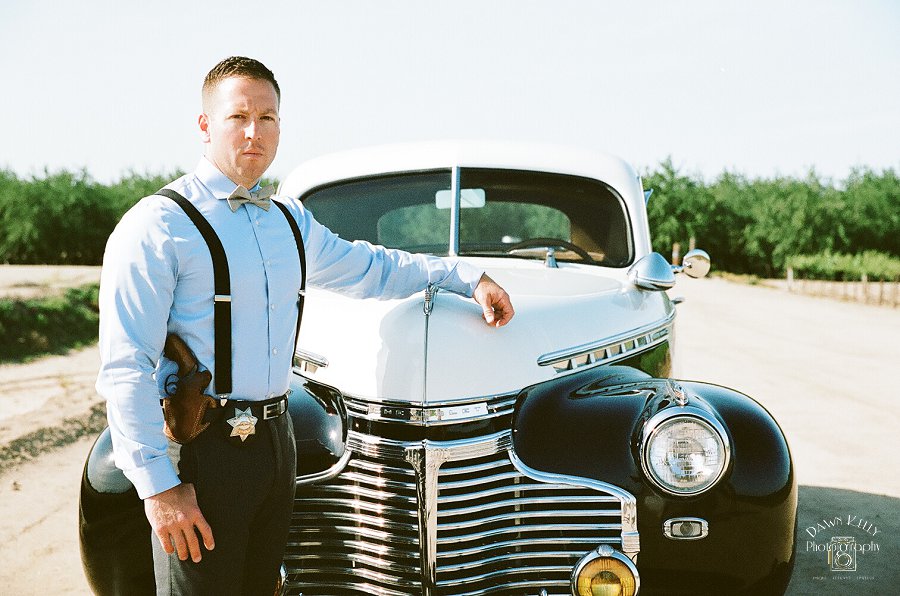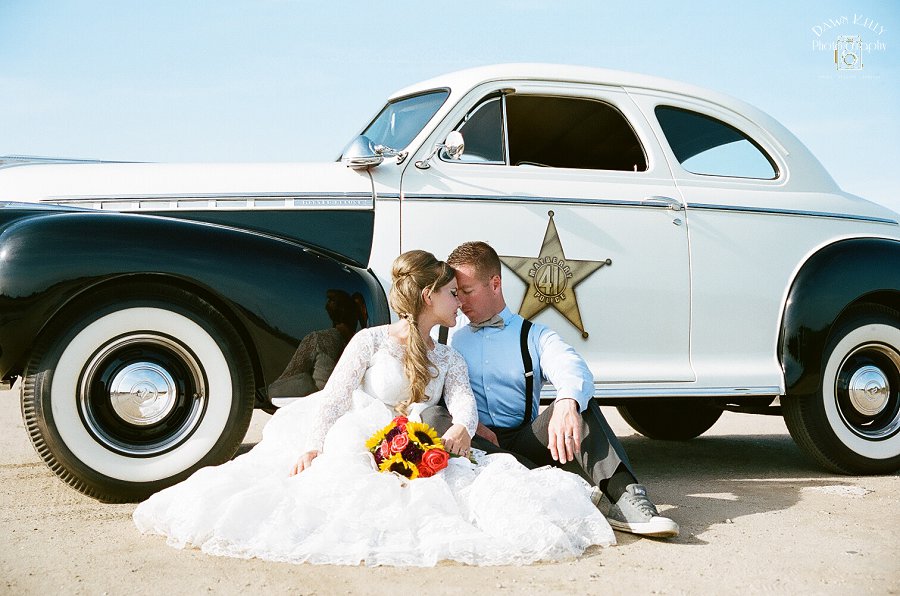 Modesto Wedding Photography
Dawn Kelly Photography, specializing in unique, elegant, timeless wedding photography captured on film.