Eloping to Yosemite is quite the adventure! While taking photos, you will be exploring on trails, climbing on rocks, and sweeping through meadows. Having the right footwear will keep your comfortable all day, enabling you to be bold in your journey.
Of course your footwear will mostly depend on the weather. My favorite shoe choice is Michelle's (above). Their elopement was in September, and the weather was nice. These adorable Steve Madden boots would work in any season, with many different dress types. In wet weather, they would keep you dry, and when the ground is dusty, they will keep your feet clean.
I also love Jamie and Brent's simple black hiking boots. Jamie was an unconventional bride, in a long black dress and burgundy shawl. They eloped in November, and their boots kept them warm.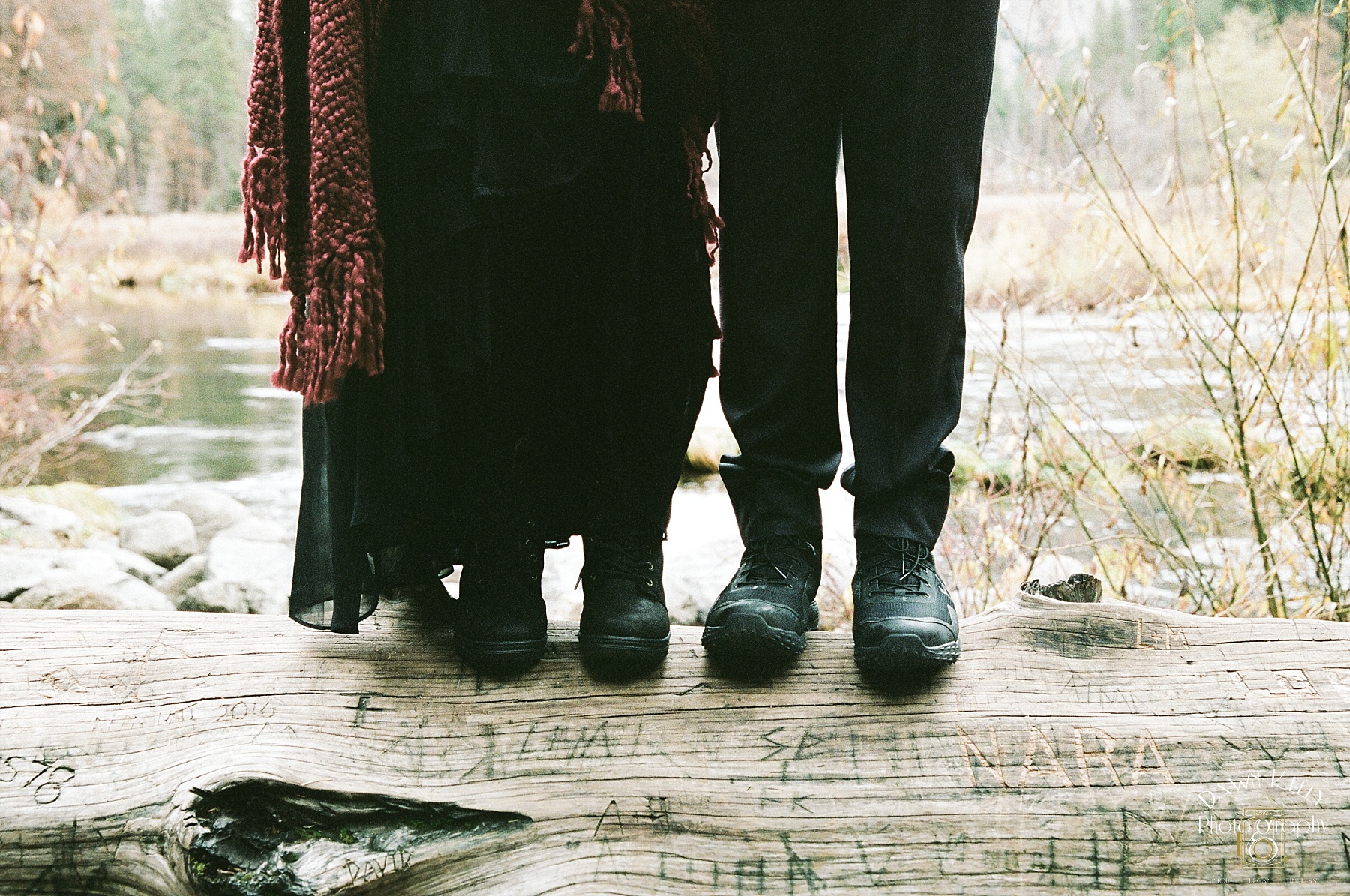 Amelia and Cody got hitched in December, and Amelia chose black rubber rain boots by Tory Burch. She layered stretch pants under her gown, and was warm and dry all day long.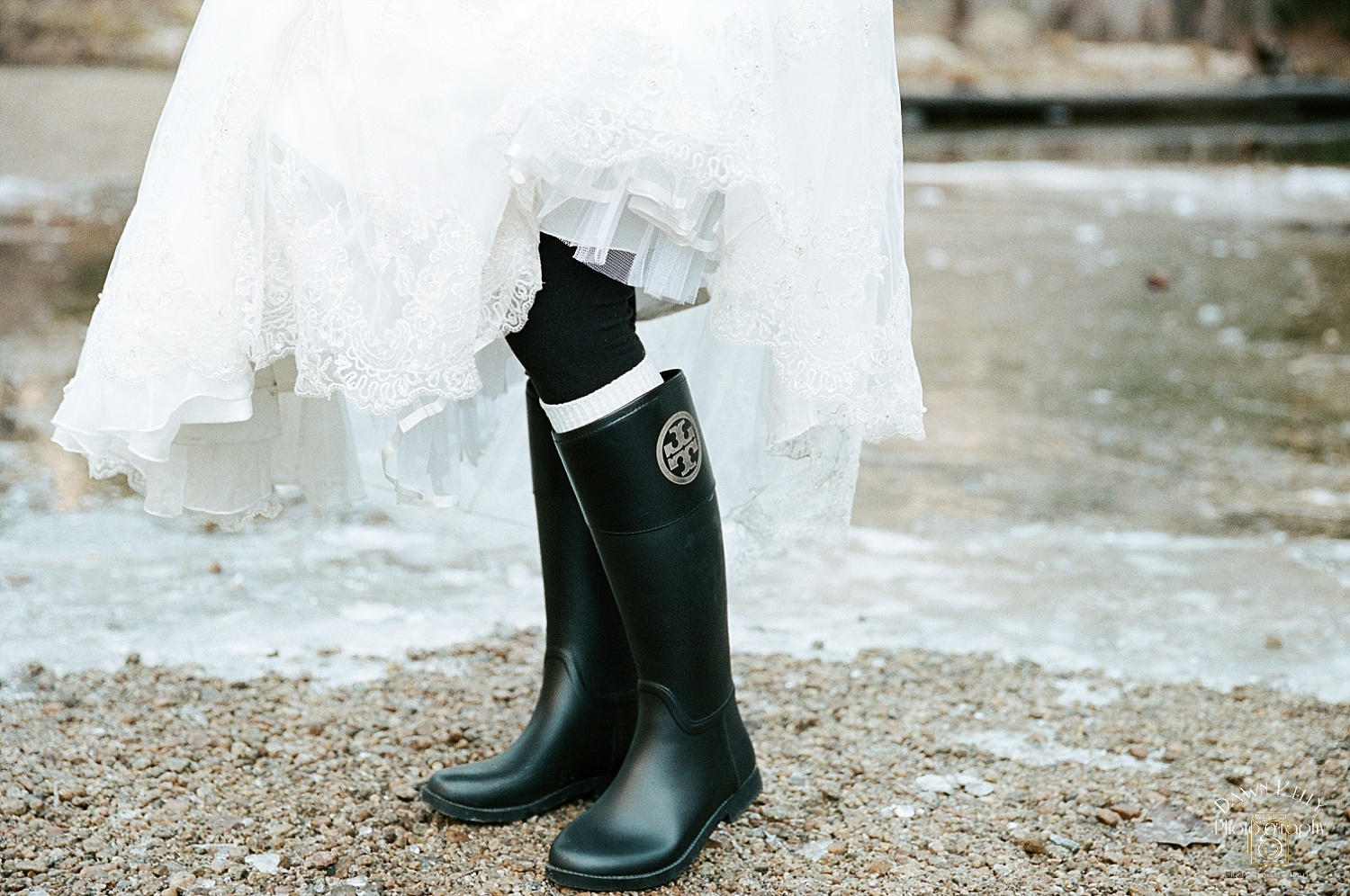 I love Theresa's snow boots paired with "something blue" laces! Their elopement was in March, so we didn't plan on snow. We had a strangely late winter, and Mother Nature dumped a bunch of snow on us. Theresa was prepared!
If you're getting married in Yosemite, follow my What to Wear board on Pinterest! You will see fresh, new ideas as I add to my curated board. If you like any of these looks, pin them right from this blog!