Are you bored of the boudoir photography you see online? Is everything starting to look the same? Do you think classic boudoir photos are beautiful, but they just don't fit your free spirit and unique style?
Outdoor boudoir is for you!
I worked with Jenny on the hills and plains of this gorgeous ranch. She and her boyfriend arranged to borrow this land from friends. With the golden setting sun, big oak trees, and tall grass, we made magic.
Model: Jenny Kurkendall
Wardrobe from my Client Closet
Photographed on Kodak Portra and Ilford XP2 films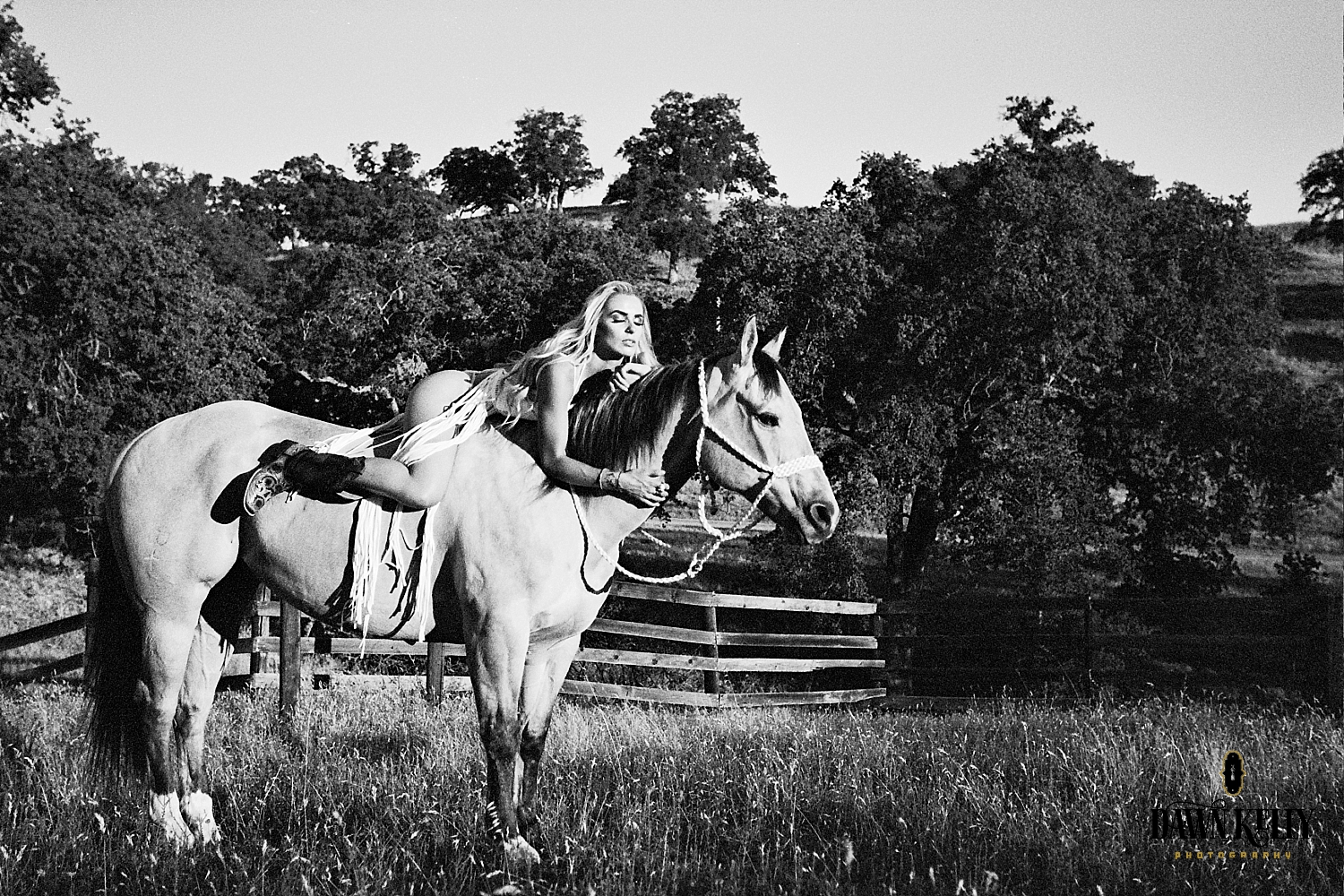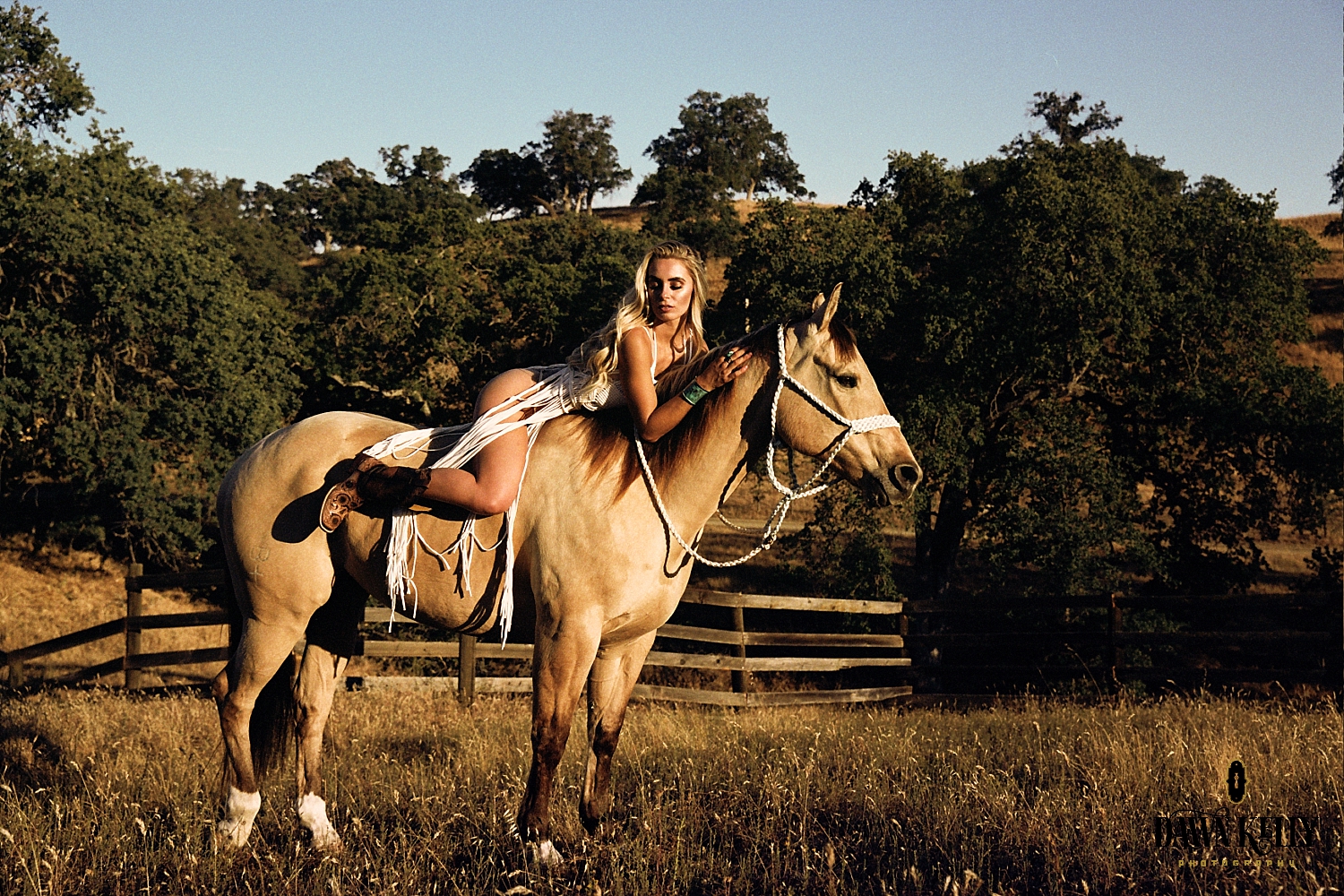 Outdoor Boudoir Location Ideas
This is the time to get creative! Some of my favorite ideas:
Deep in the woods near a stream and/or waterfall
Next to a lake
In the middle of fallen leaves
On a small, empty beach by the ocean
On a ranch or farm with animals
In a private meadow
On your own private land
Imagine floating on the water, rolling around in the sand, or loping through the trees at sunset. It doesn't get more romantic and sensual than that.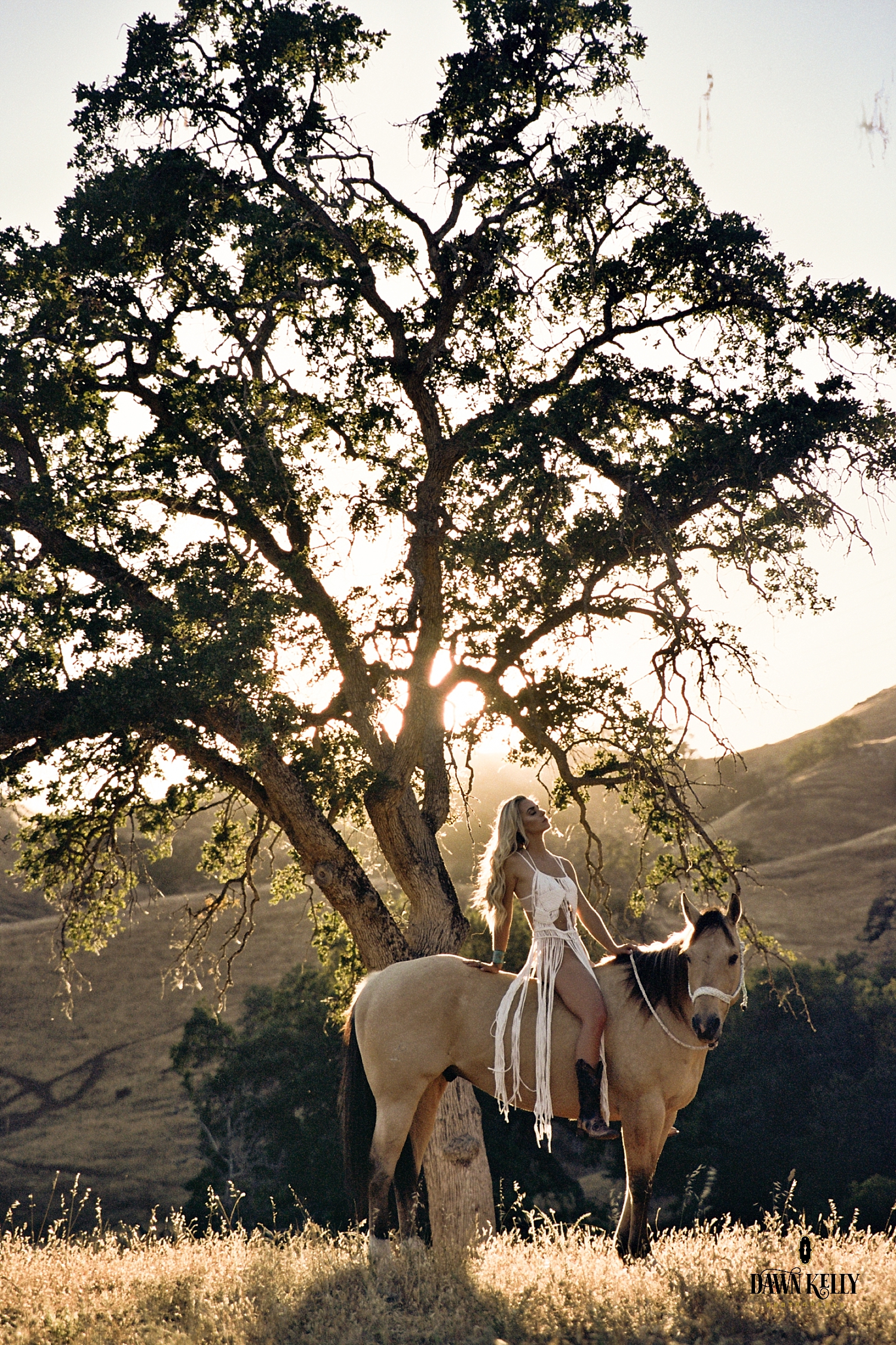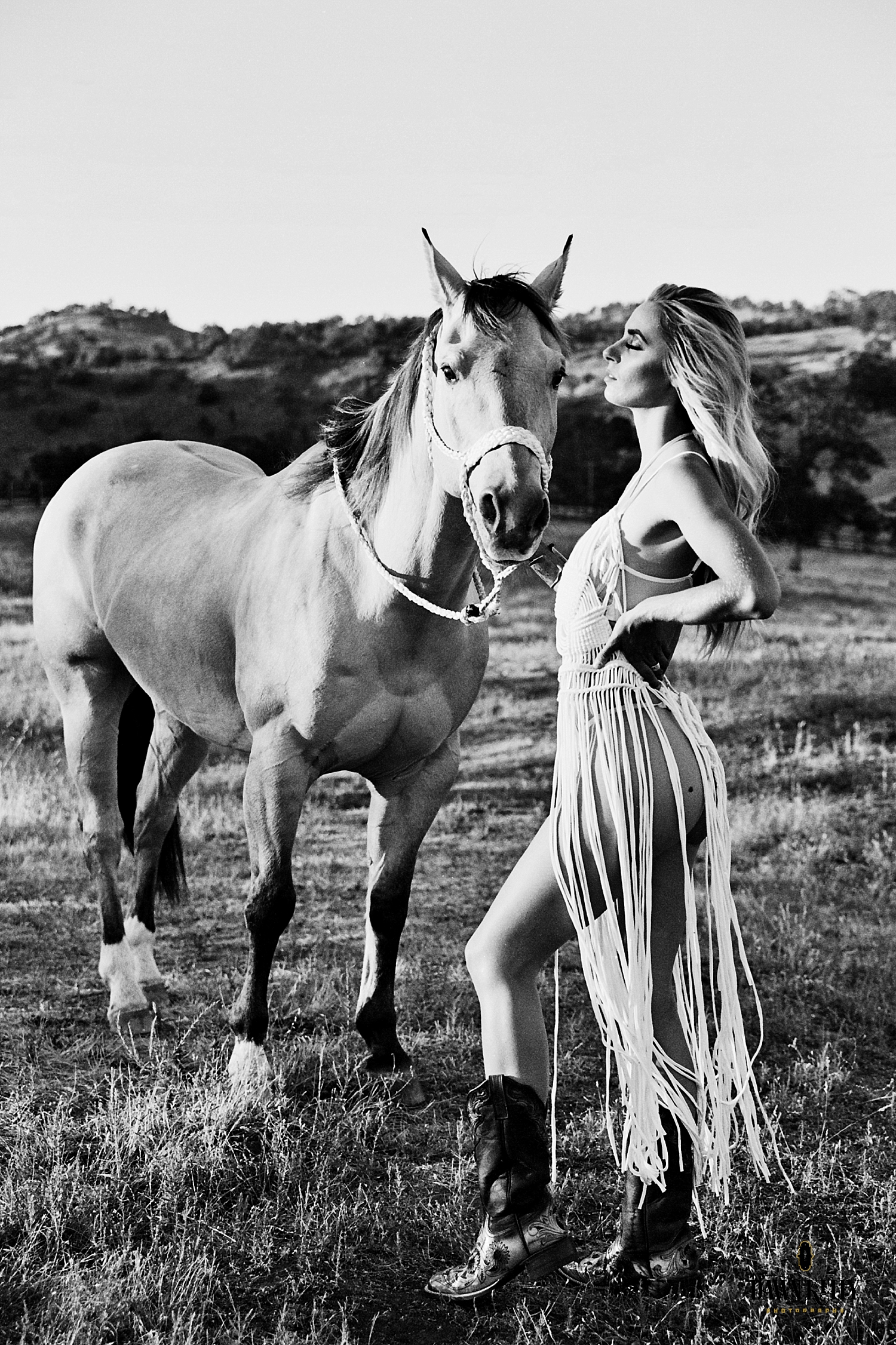 Outdoor Boudoir Outfits
I chose two very different outfits for this boudoir session. The first is a nod to Jenny's cowgirl spirit. She is known for her barrel racing at rodeos in several states. The long fringe vest mixed country and boho, which was perfect for the setting.
Your wardrobe should be chosen based on your personality and location. I help every client choose what to wear, so if you don't know where to start, no worries, I've got you covered. After eight years of photographing boudoir, I know what looks good on any woman, from XS to XL. You can come in and browse my extensive Client Closet before you shop.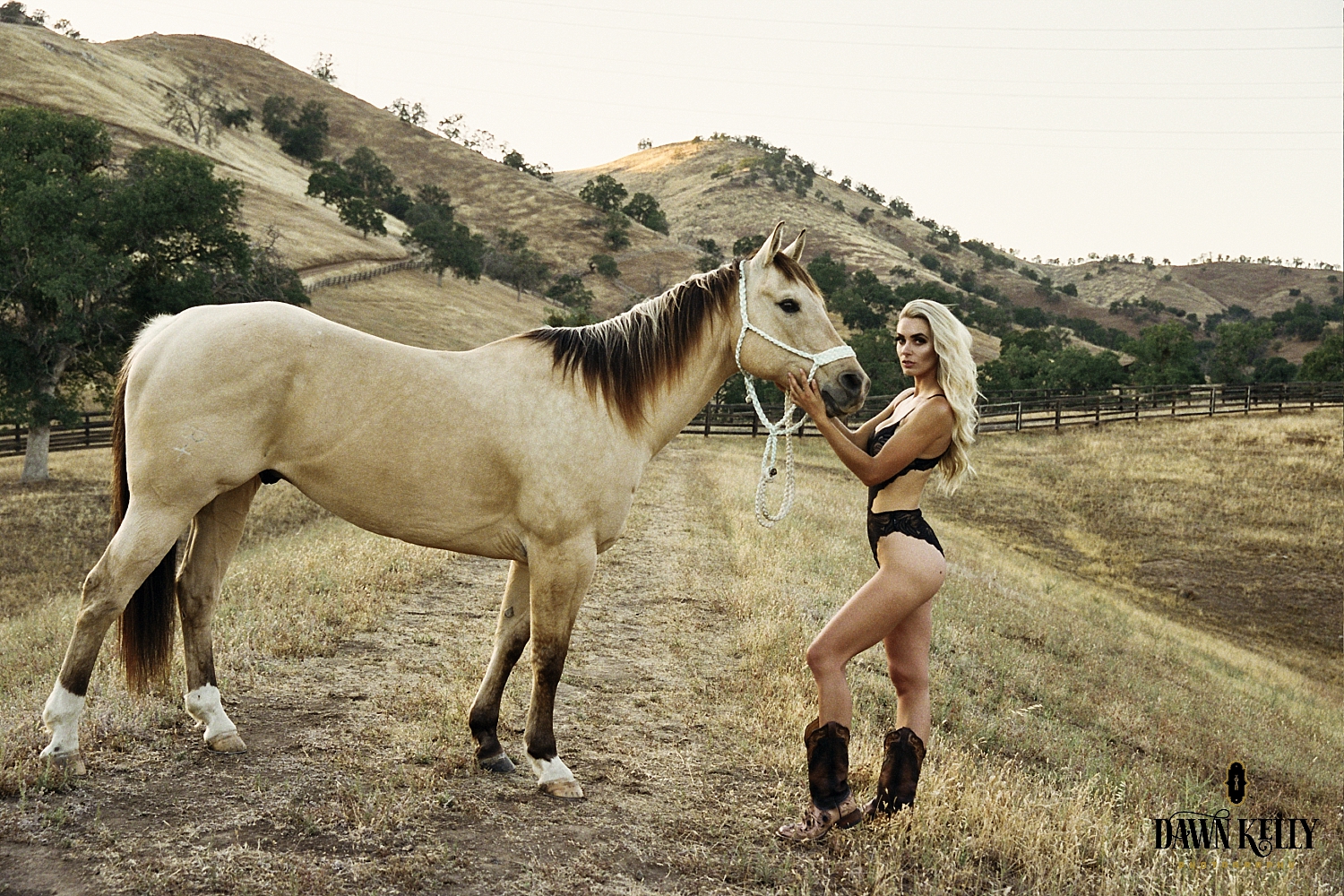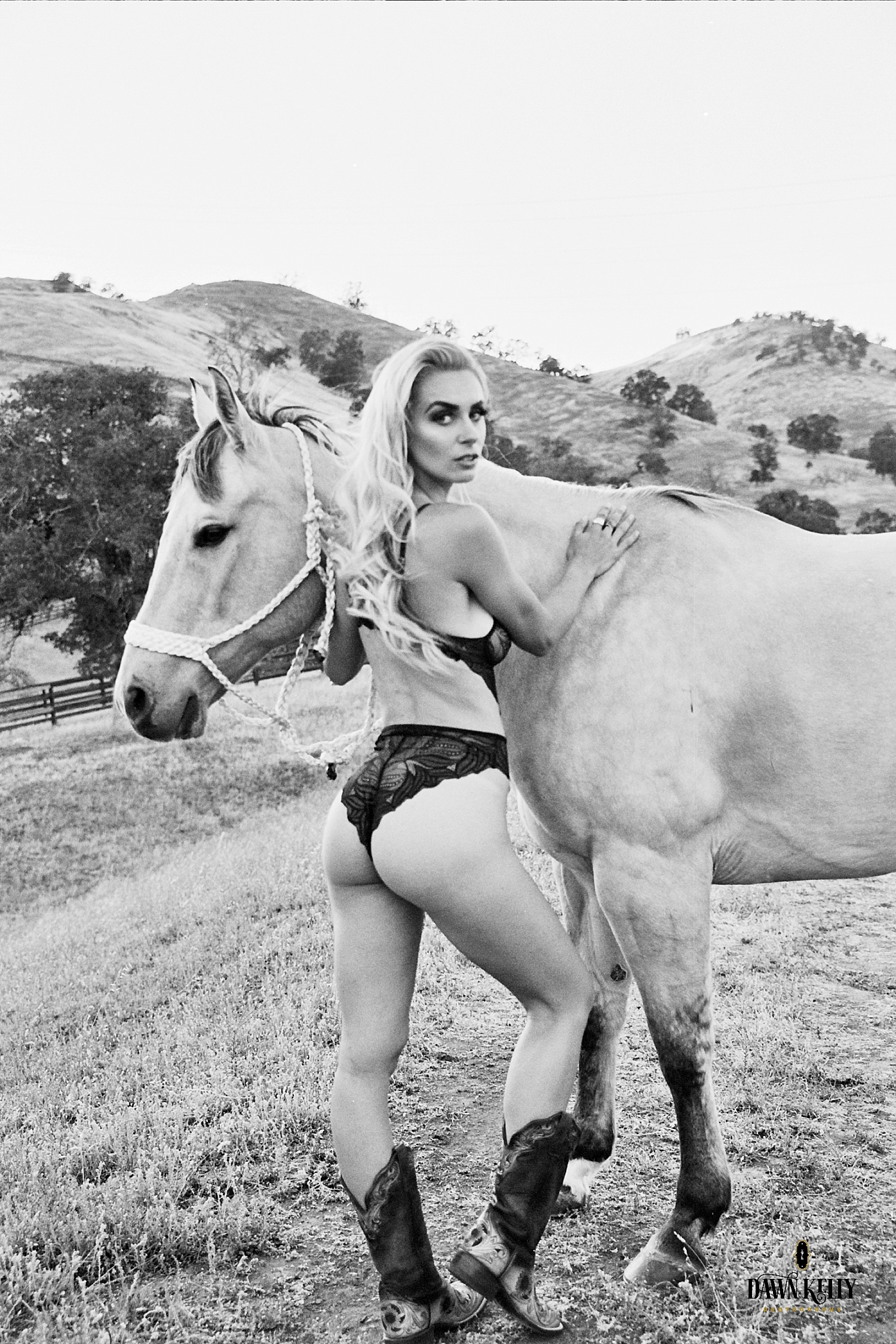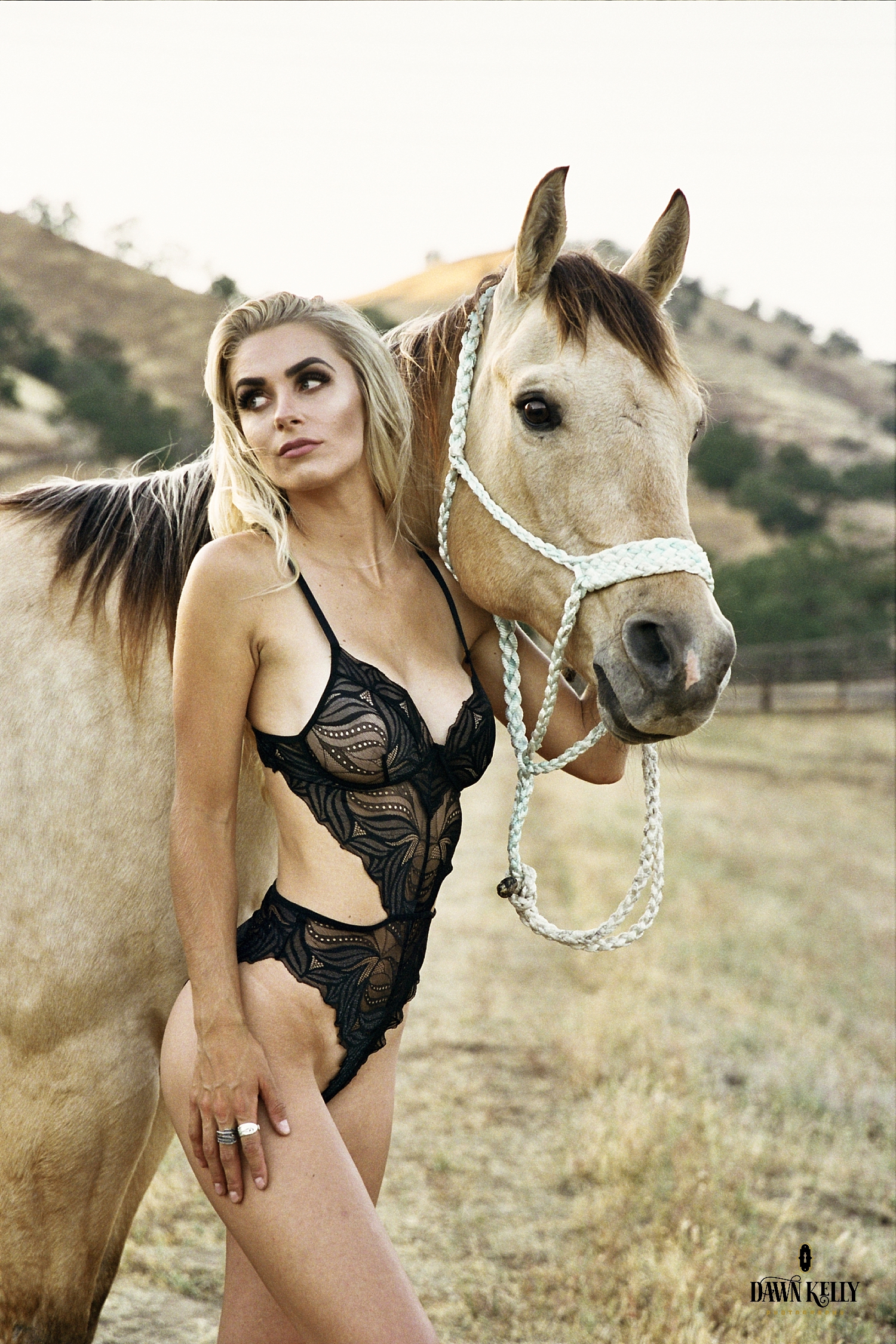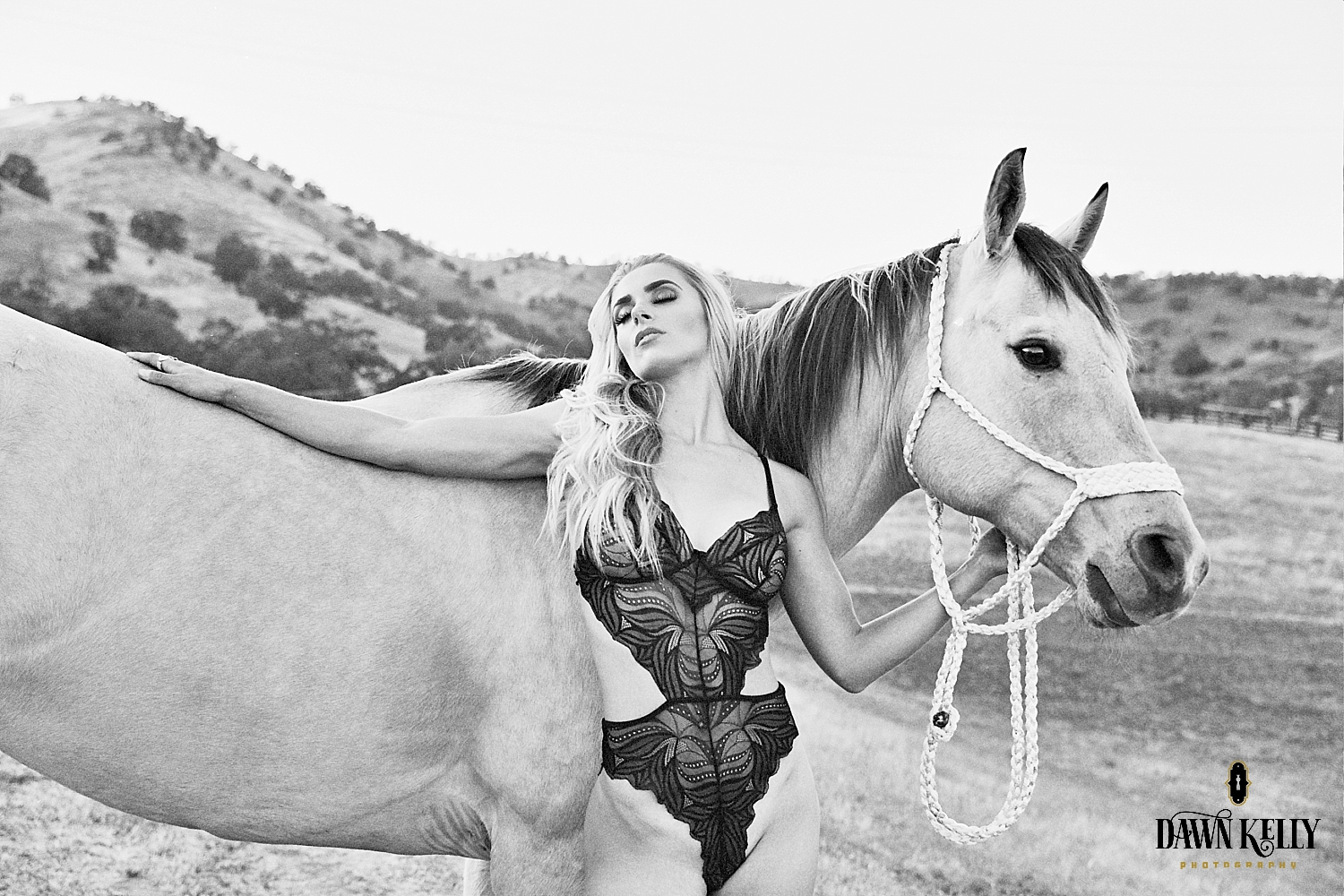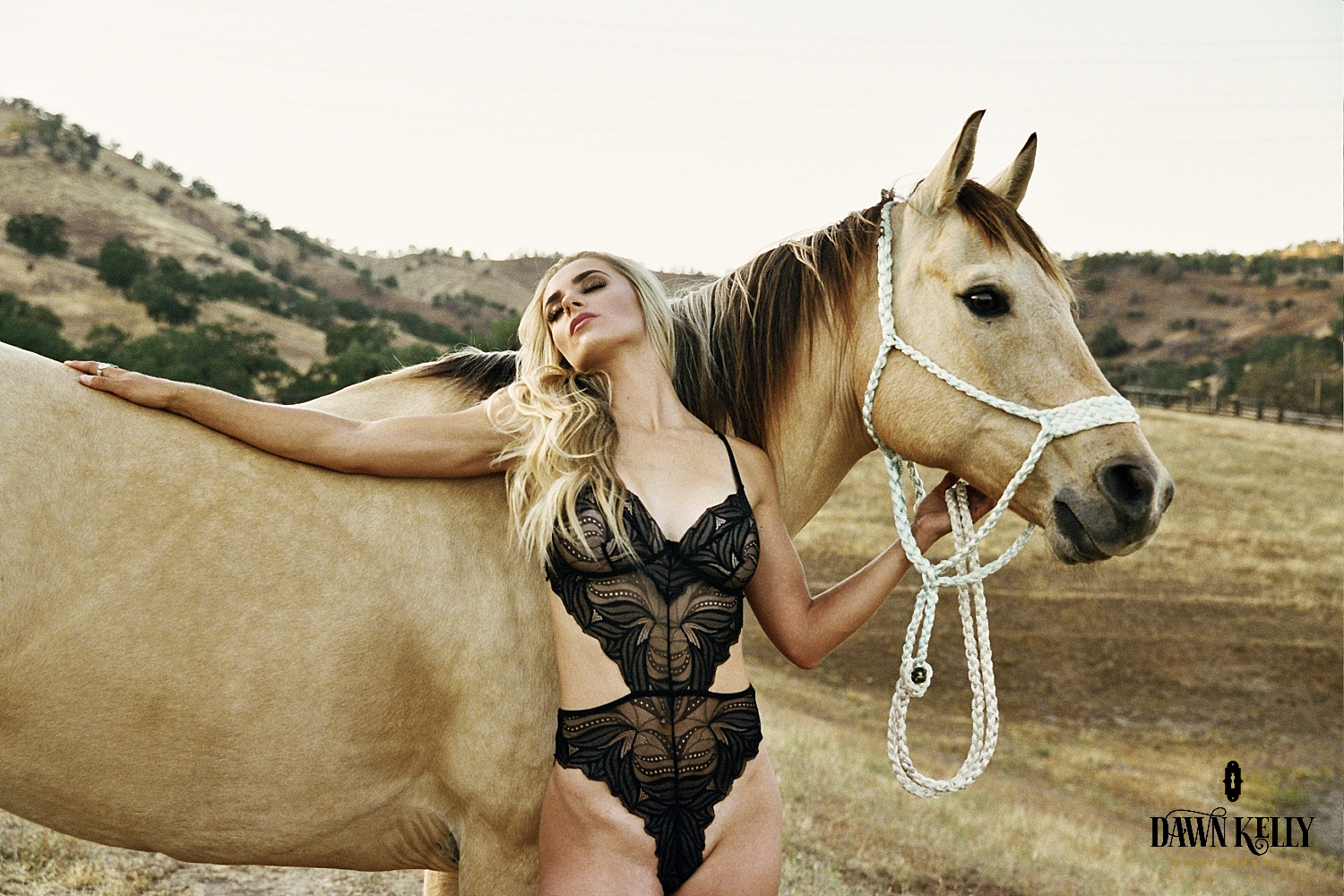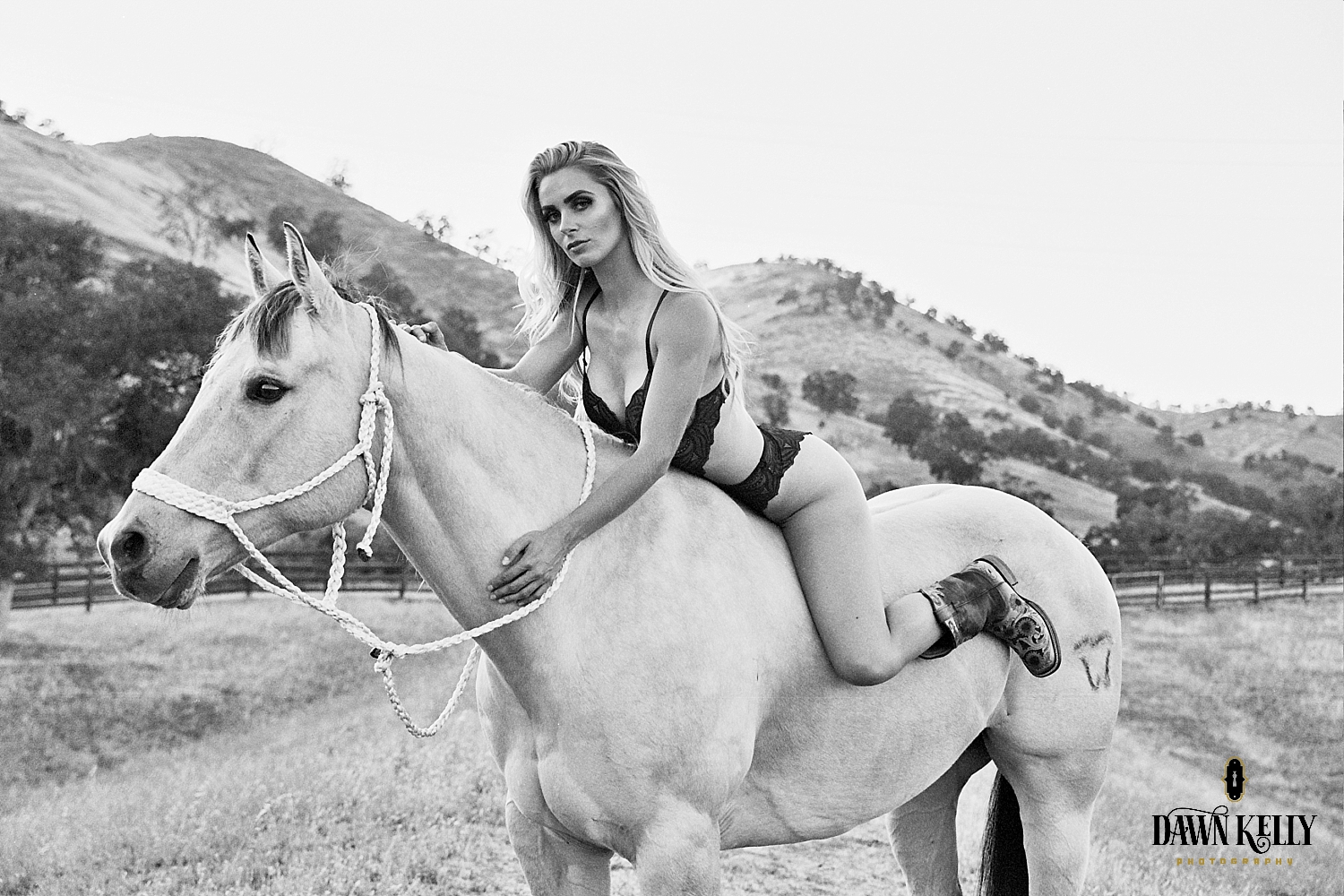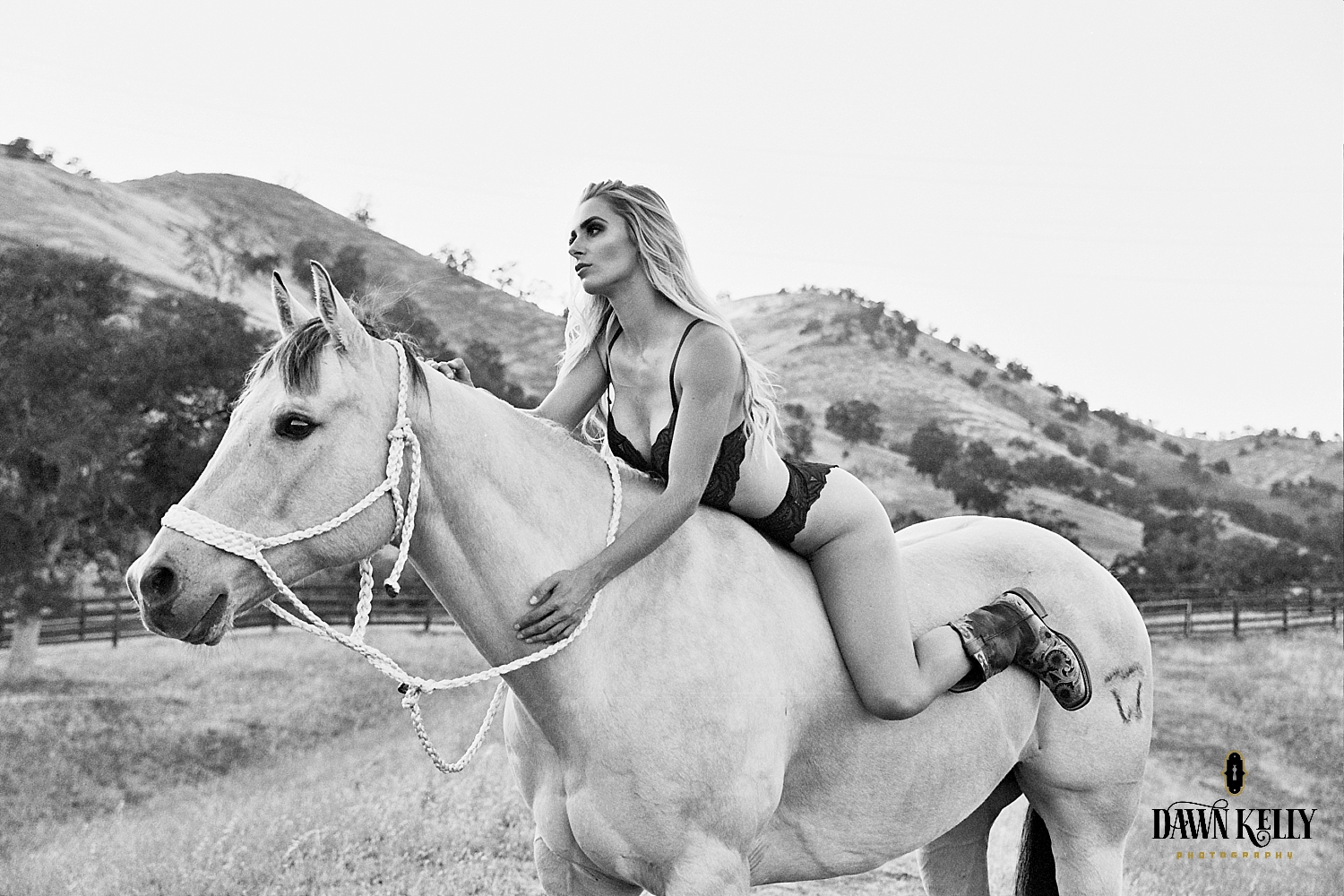 Topless + Nudes
I also photographed Jenny on the horse nude, and she's in love with the images. I never share topless or nude photos on my website or social media. Those images are very personal. If you'd like to see a collection of these sexy images, ask to see them when you inquire about your session.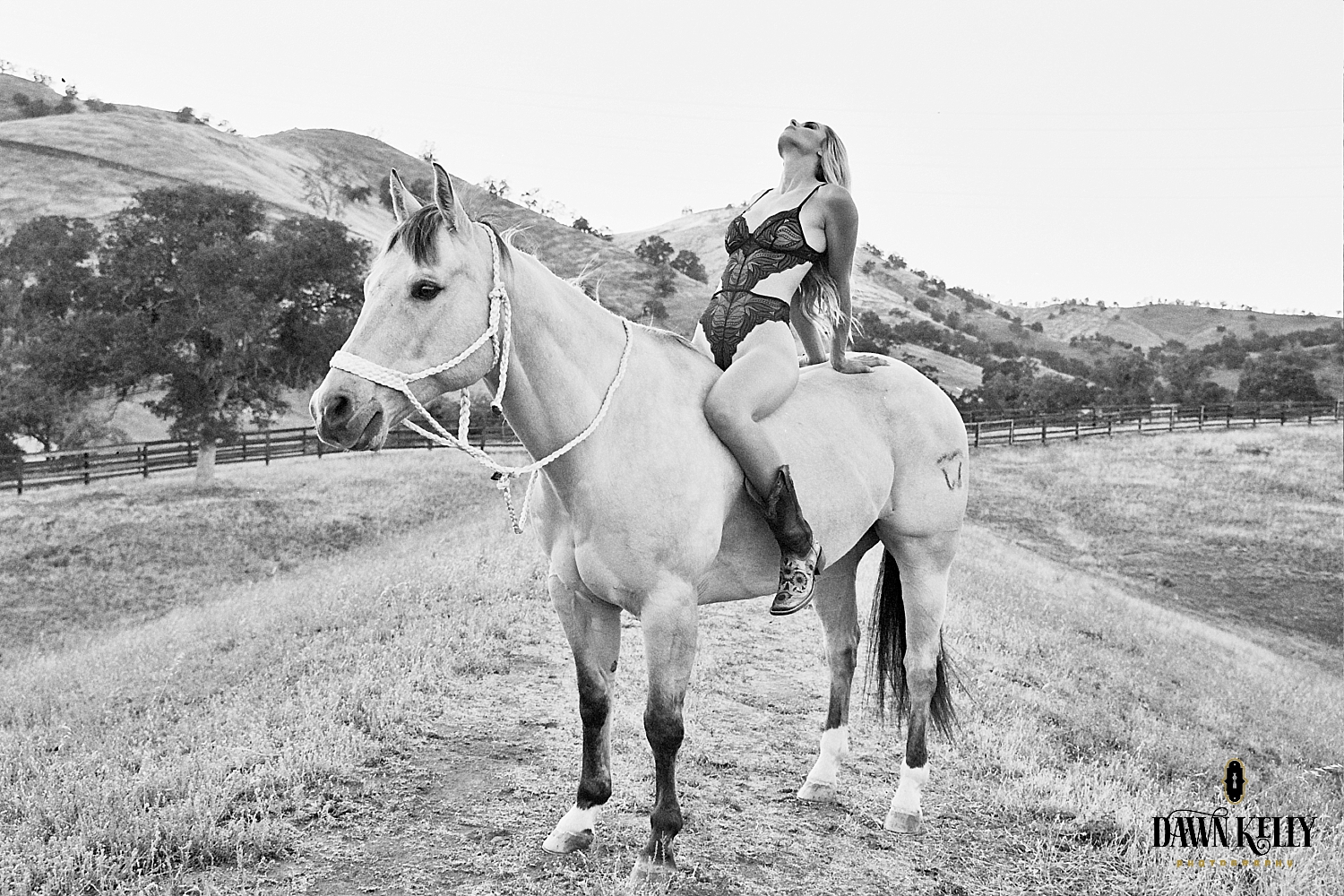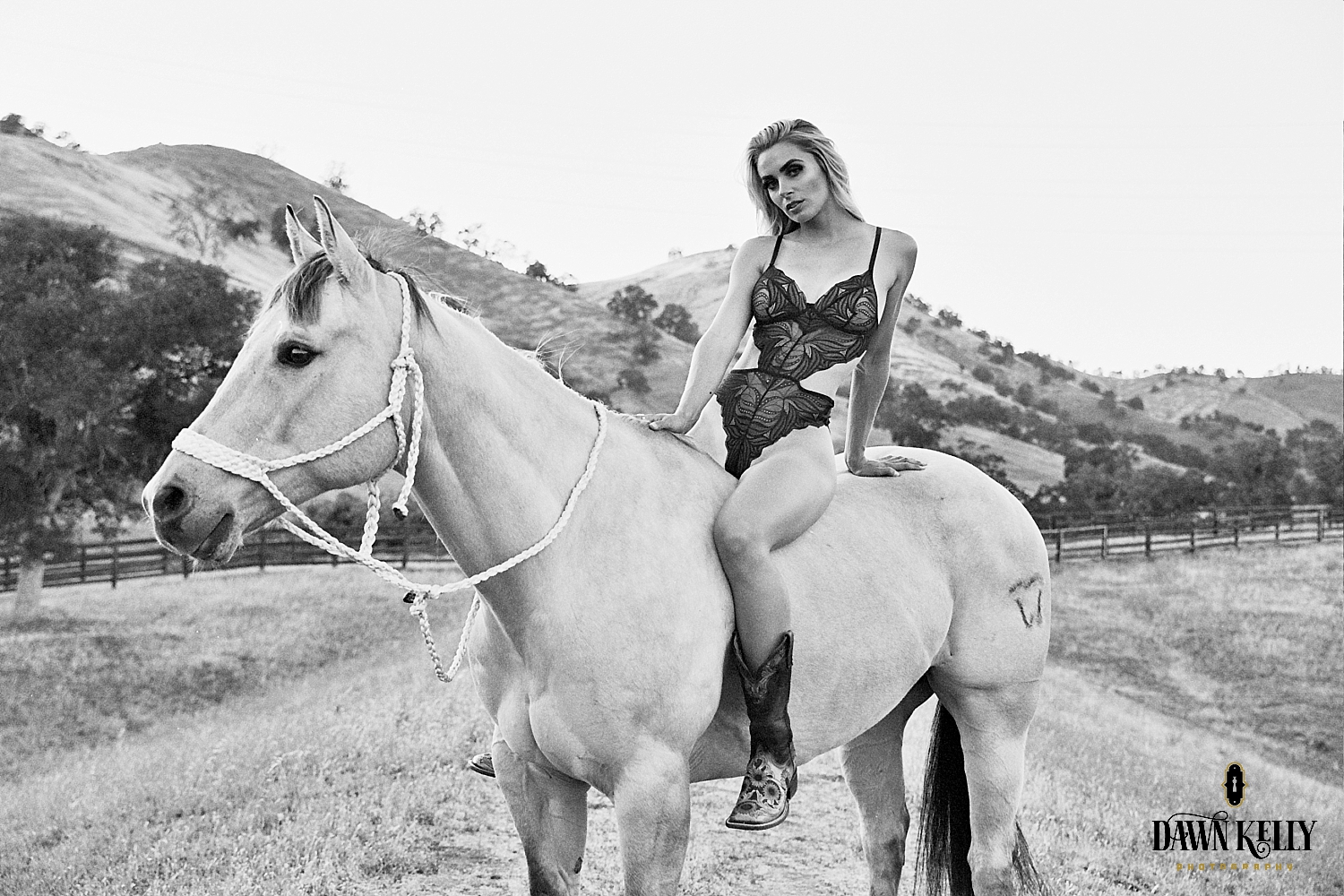 Are you trying to plan a boudoir session but you have more questions than answers? Start with my comprehensive Boudoir Guide!