Dorothy is one of the most beautiful women I've ever met. Not only is she gorgeous, but she's kind and has a beautiful heart. It was such a joy to work with her because I was helping her find happiness. She came to me as a widow, having lost her husband the year before. She needed to feel beautiful again because she missed her sweet husband telling her she's beautiful every day.
As a mature woman, she was nervous about doing a boudoir session. She was also worried that she was too old, that her body wasn't good enough. She worried about the stretch marks and wrinkles. She has proven, you're NEVER too old for a boudoir session!
Hair and Makeup by Summer Barker at Wildflower Bride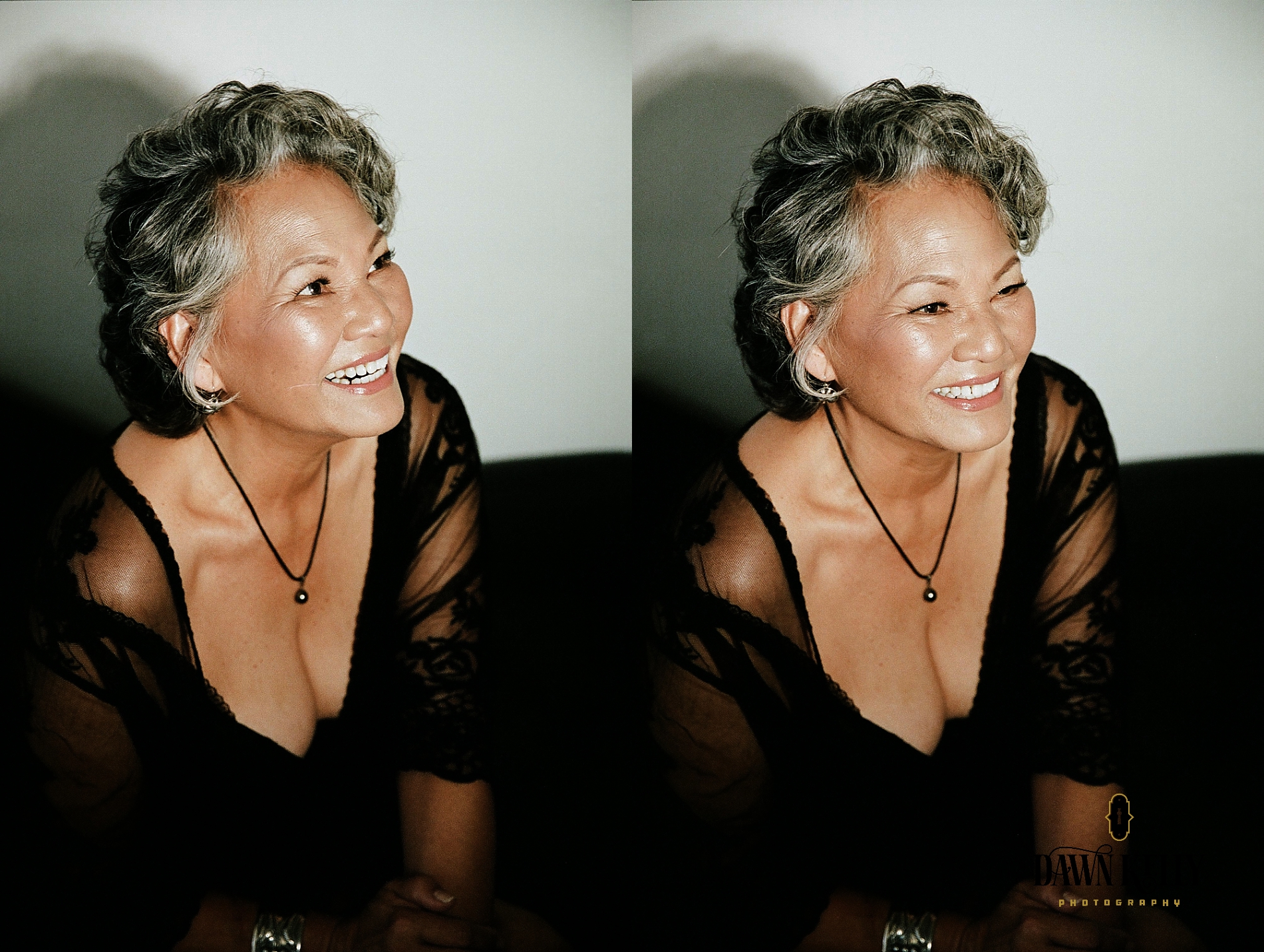 While searching for a boudoir photographer, she came across my website first, and she said didn't have to look any further. She fell in love with my photographic style and philosophy. I am a big proponent of empowering women, and she saw that in my words and my work. She loved seeing all sizes, ages, and types of women in my collection.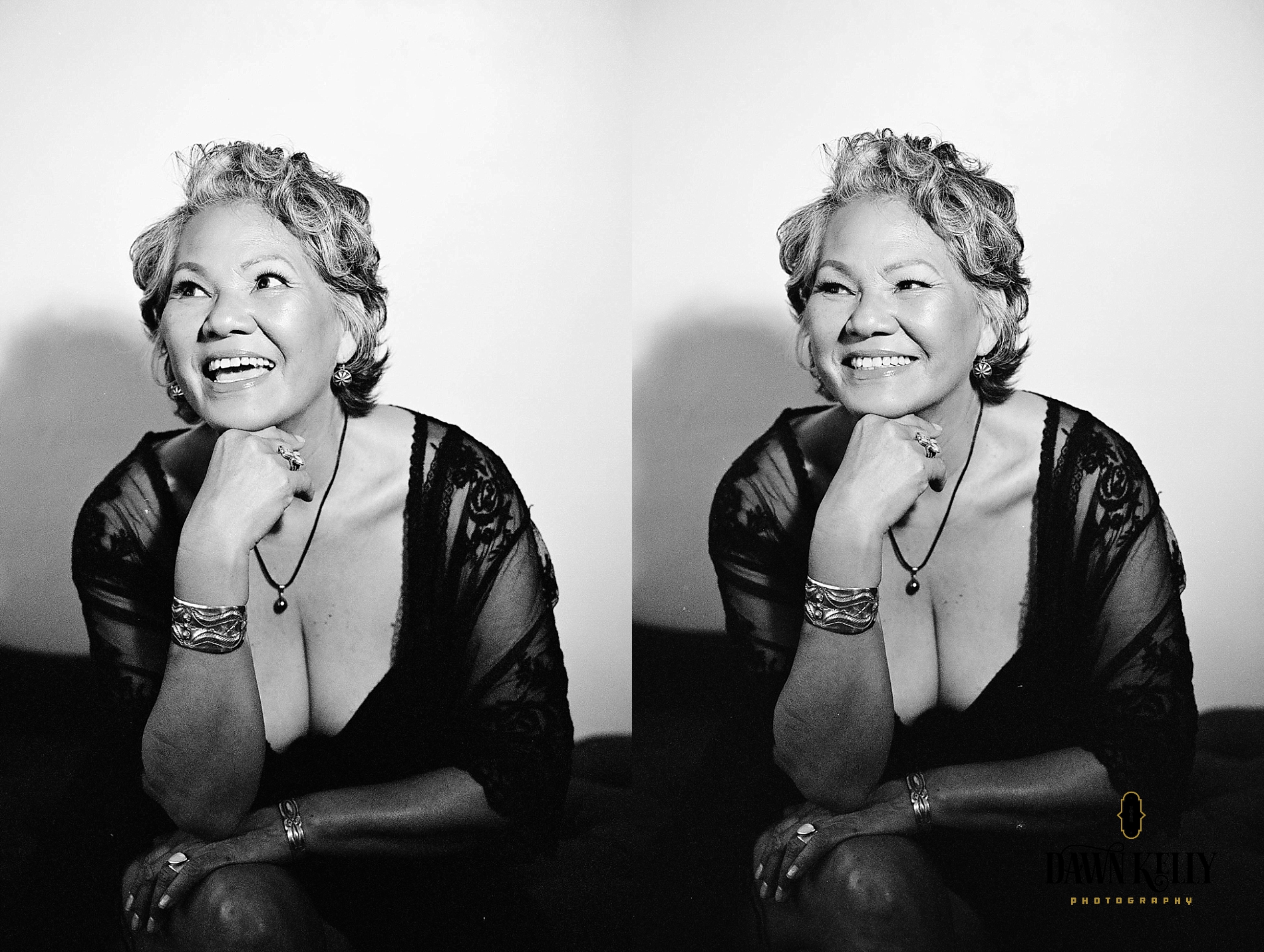 When she arrived for her boudoir session, she was very nervous. Letting someone she didn't know see her body scared her. As women, we fear that others judge our bodies. That is perfectly normal. Once we started rolling, playing dress-up, taking photos, talking, and laughing, we both had so much fun! As we worked, she wanted to be more and more risque because she felt so comfortable.
During her time with me, she did not think about any of her problems or the grief of losing her husband. It was something she did for herself, and she wanted it to be HER day. She chose to do a boudoir session because it was SO outside her comfort zone, something Dorothy would never do. It turned out to be just what she needed.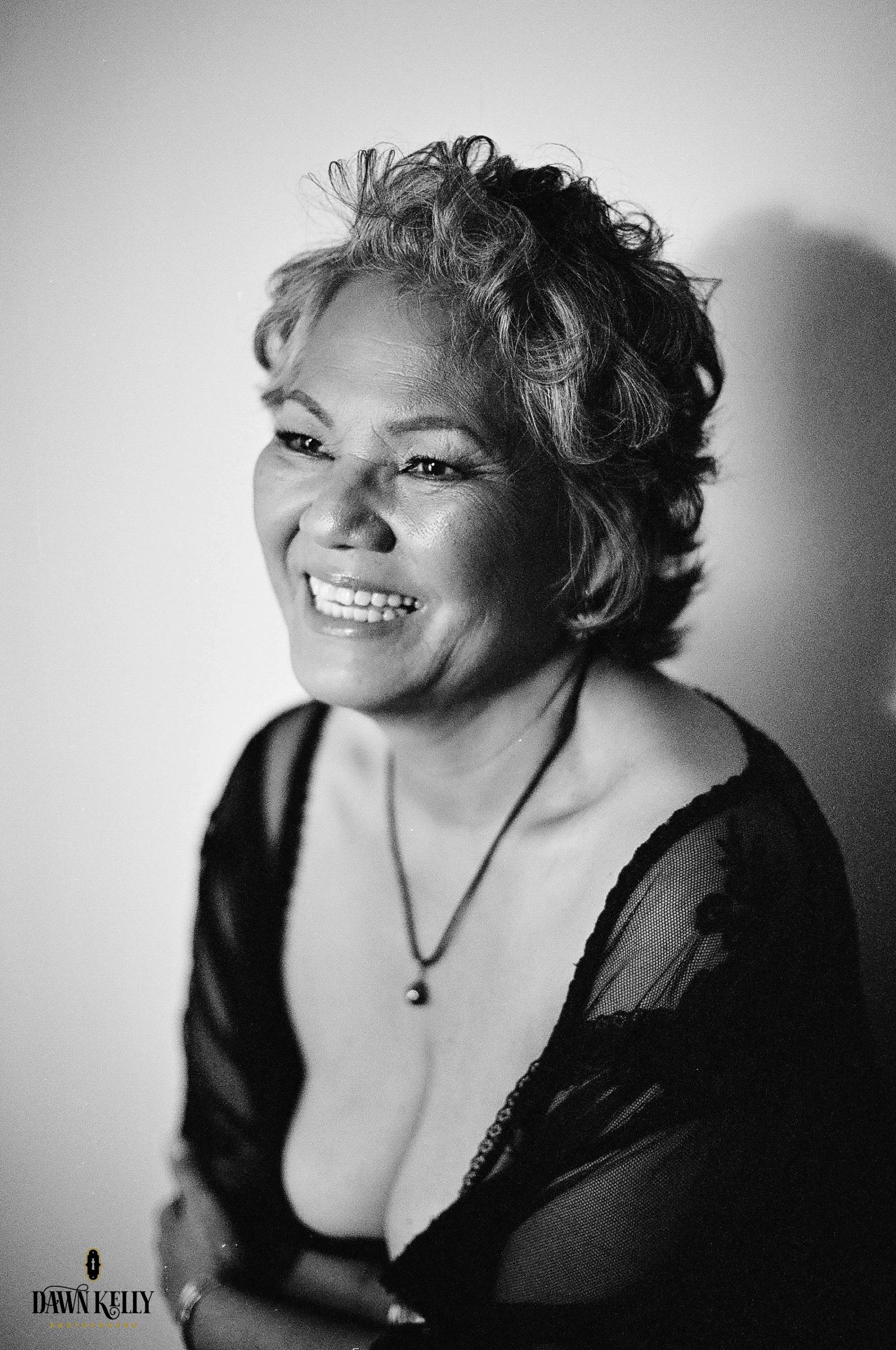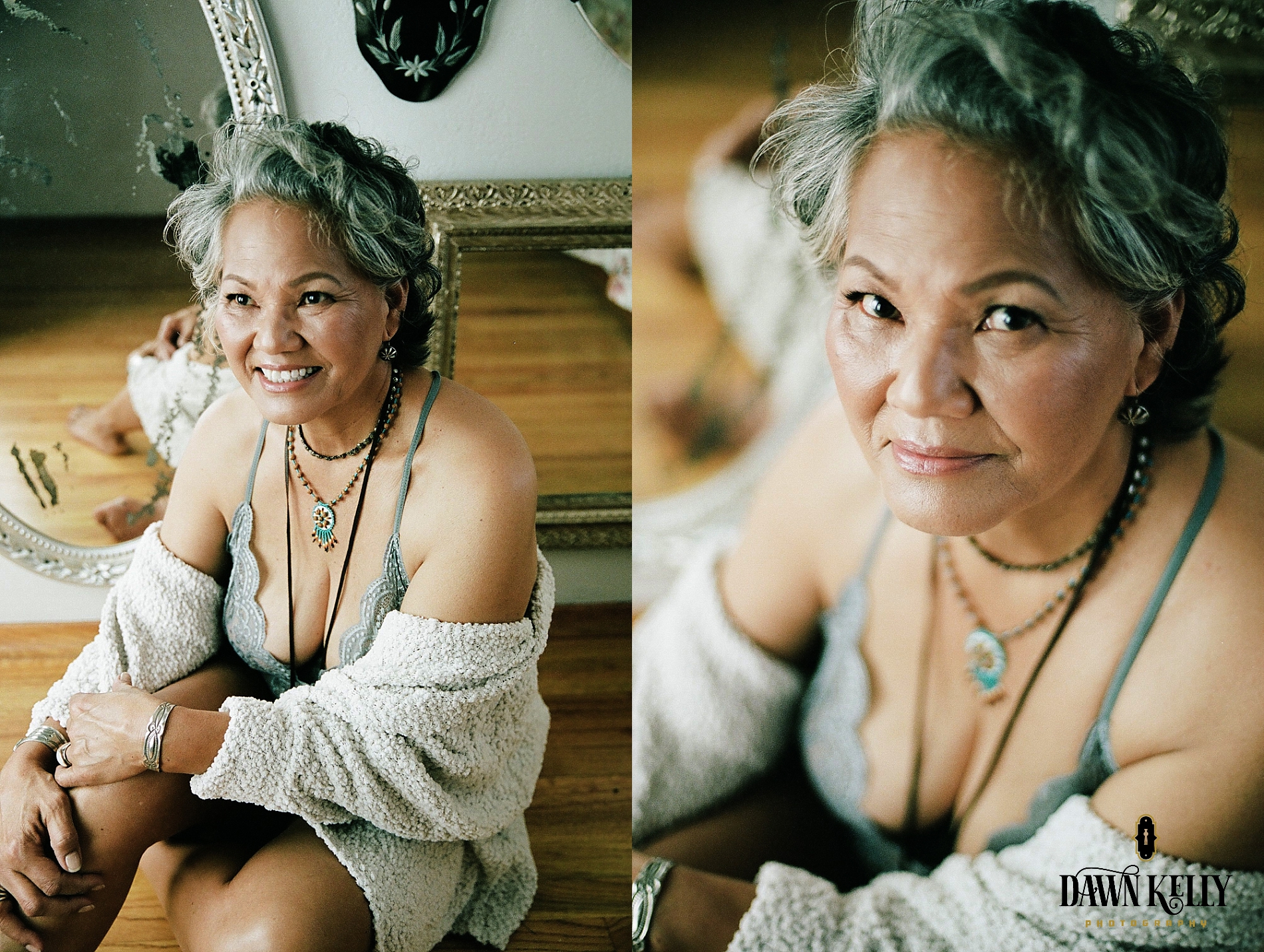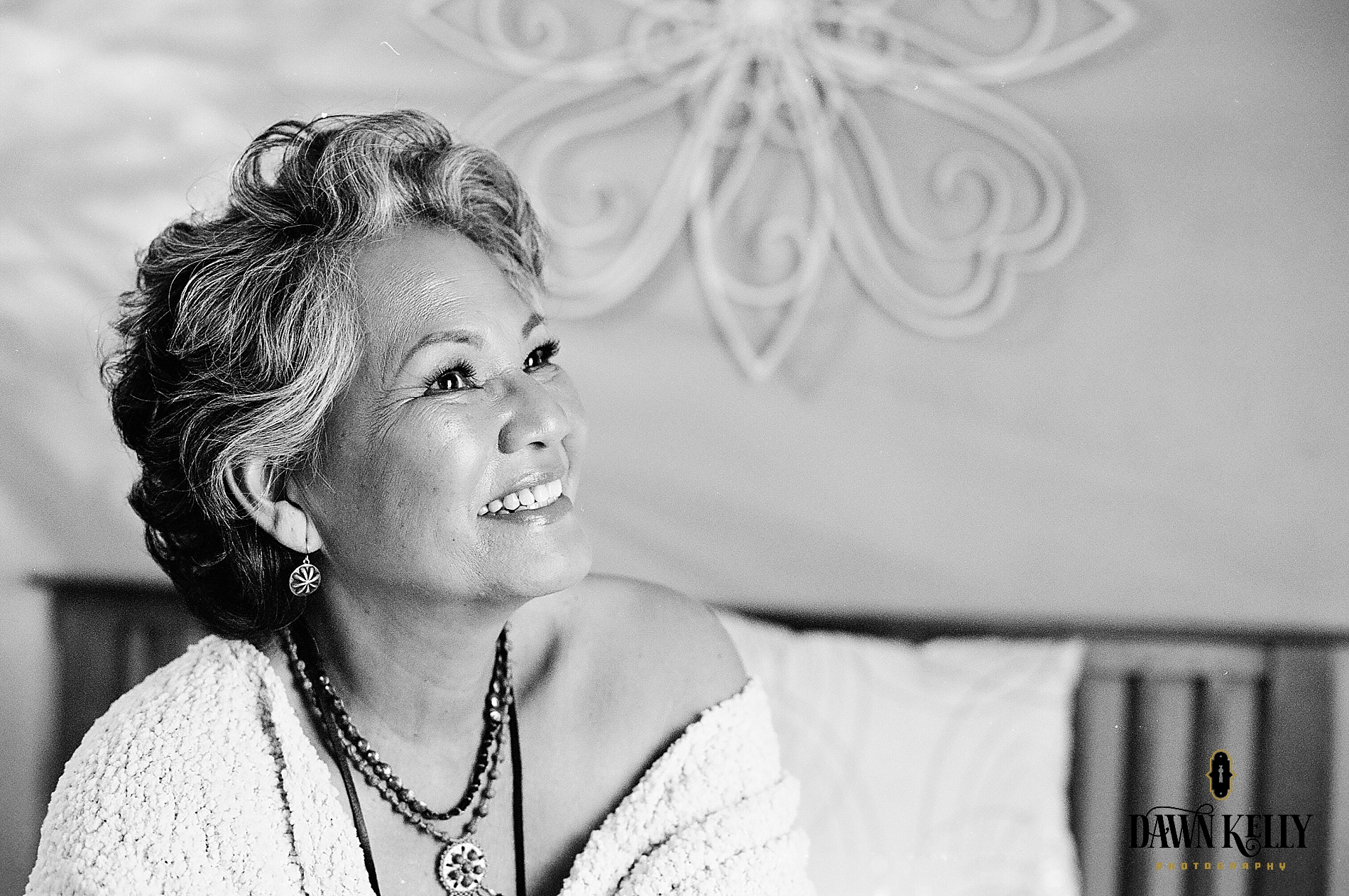 Like many of us, Dorothy has struggled with self-esteem issues throughout her life. When she received her photos, she couldn't believe how glamorous she looked. She ordered two 16×20 prints for her walls so she can look at them and say, "I am beautiful." Now, instead of throwing on a t-shirt to go out, she dresses up and wants to be a little "risque." It's so cute, and she's ready to find love again.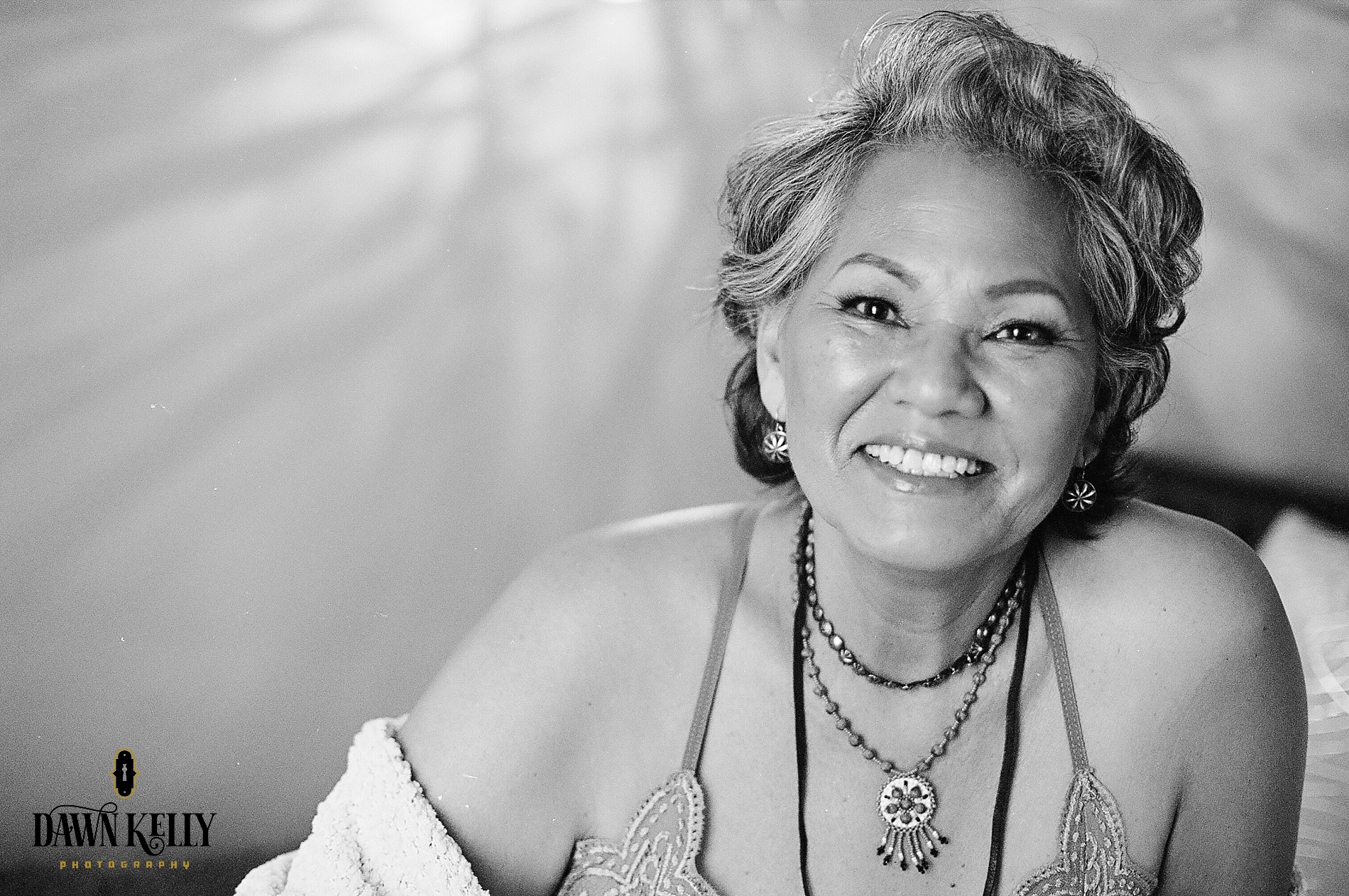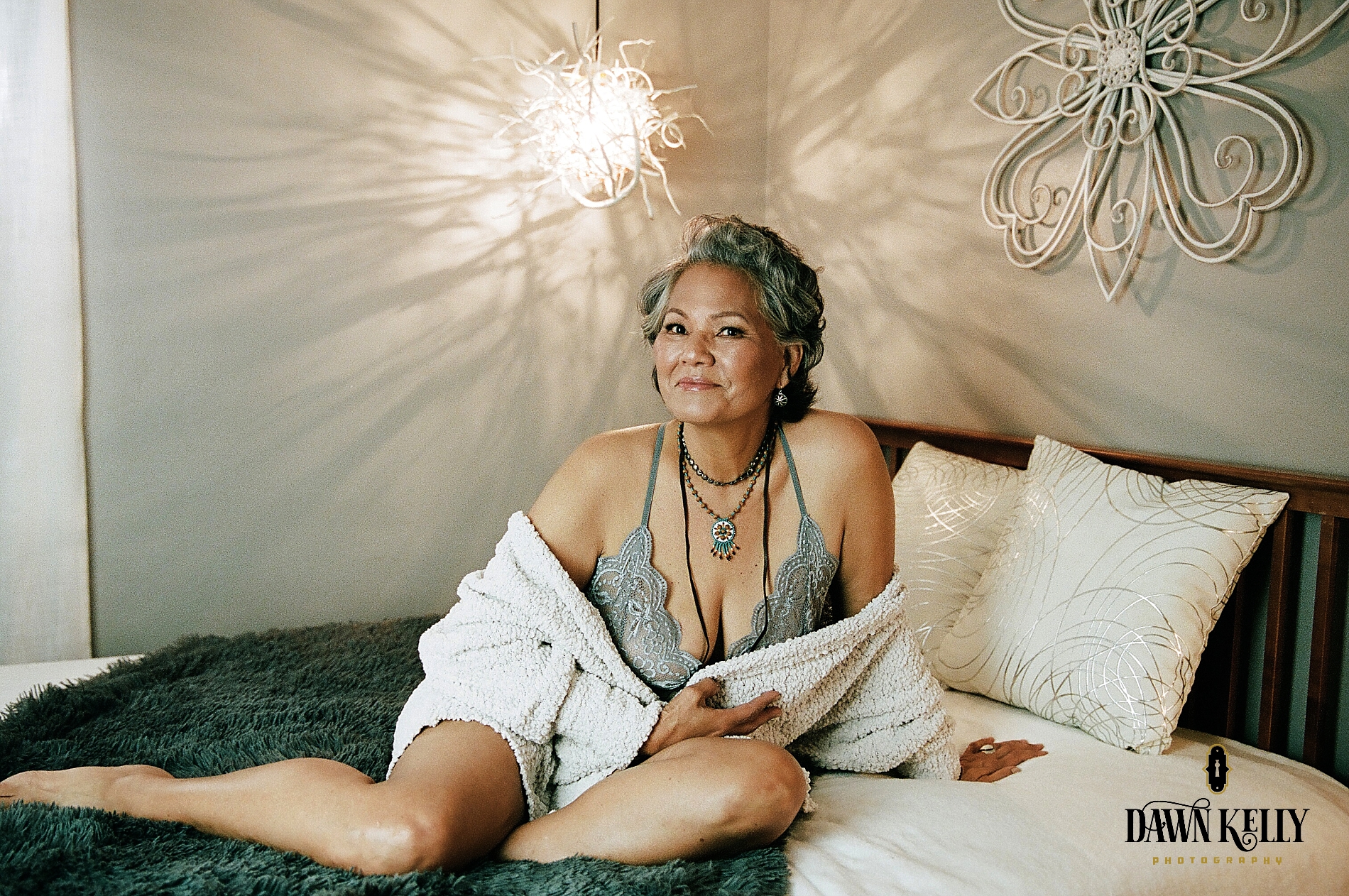 Some women feel it's wrong to be "sexy" or "alluring" when they age. They think beauty and sexuality are for the young. That's just not true! Women are beautiful, sexual beings, and that should be celebrated throughout their lives. Dorothy is in her 60's and she's rocking this sexy lingerie. She's smiling because she's having an amazing experience and she feels beautiful.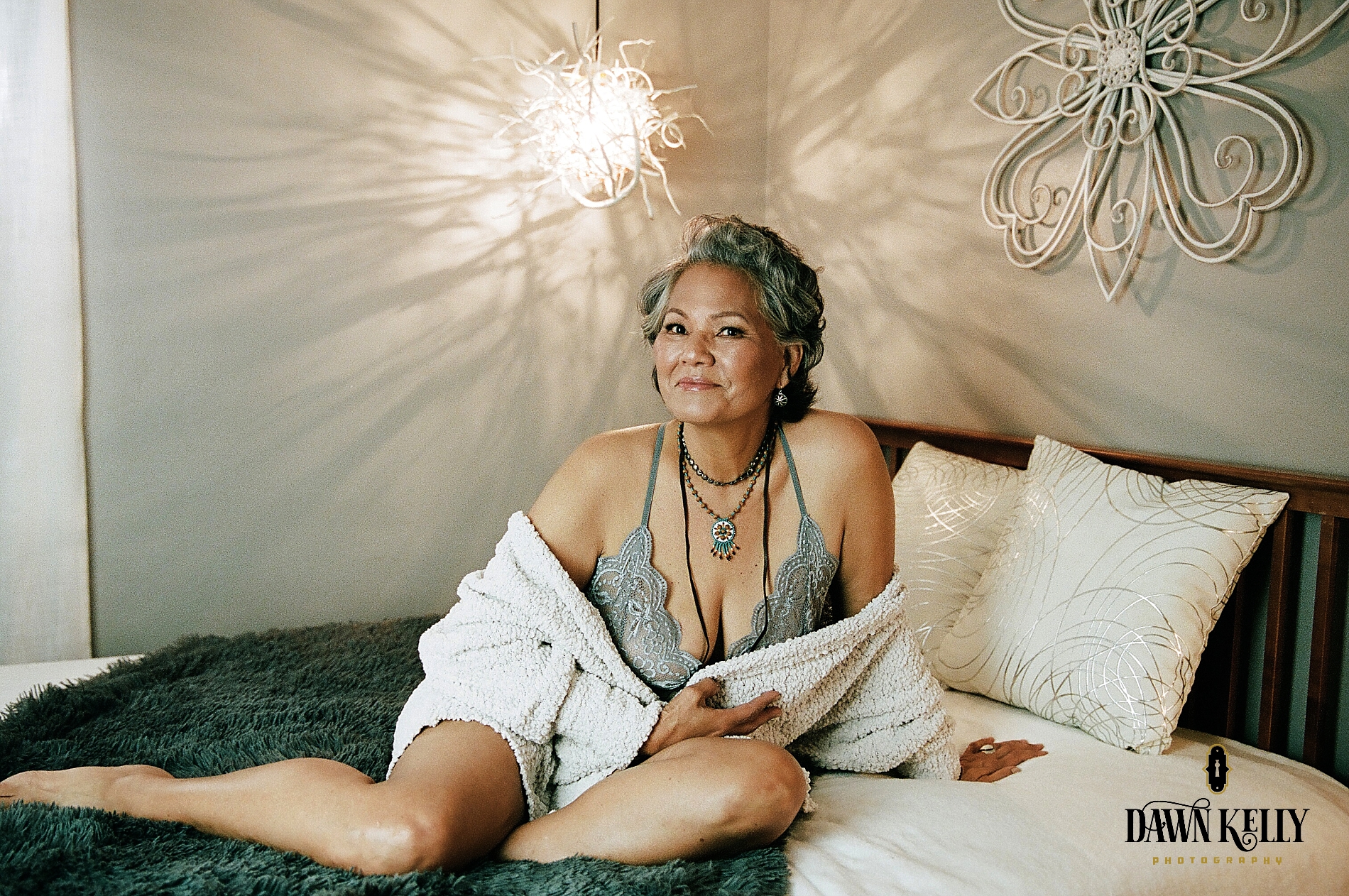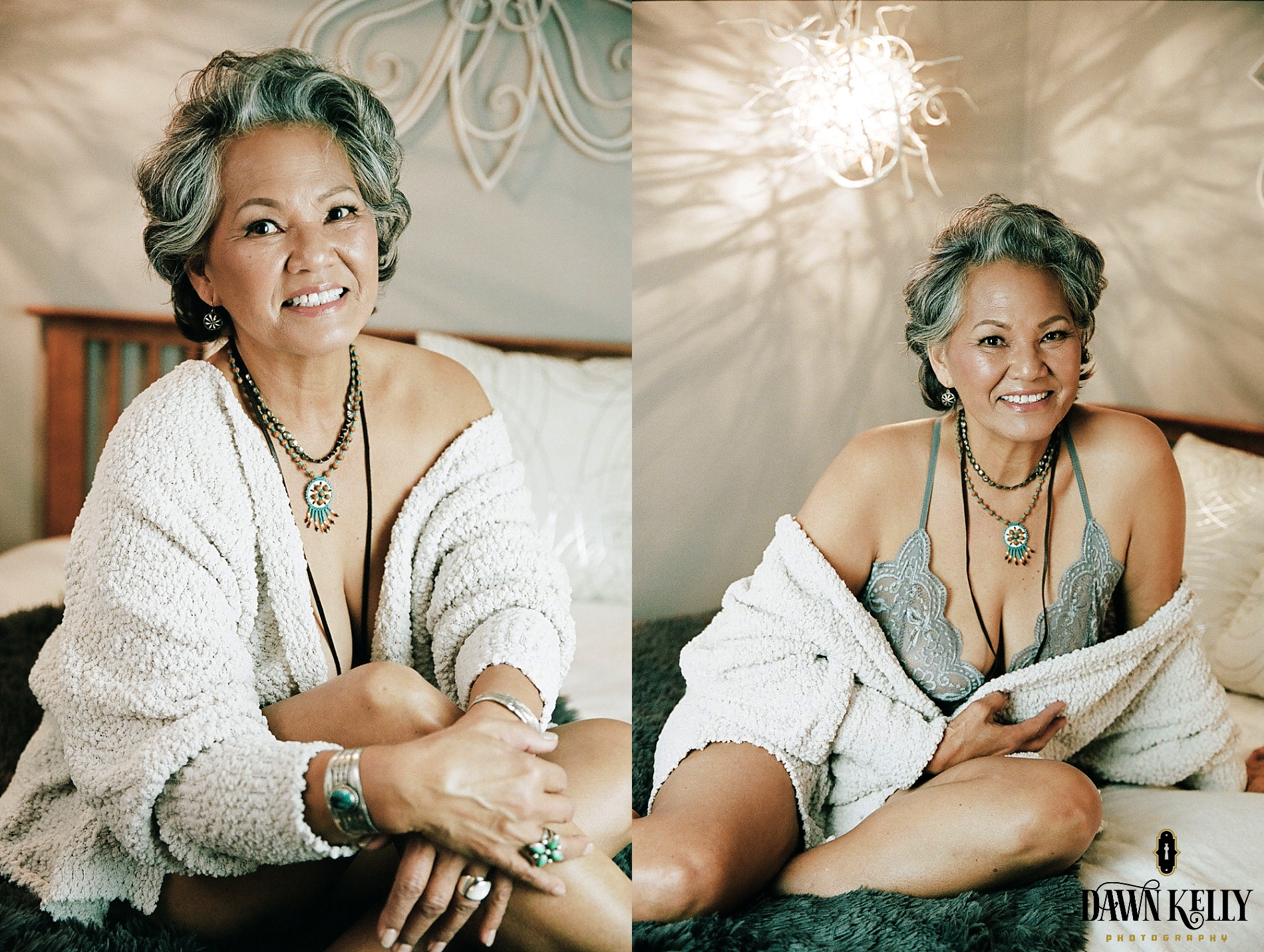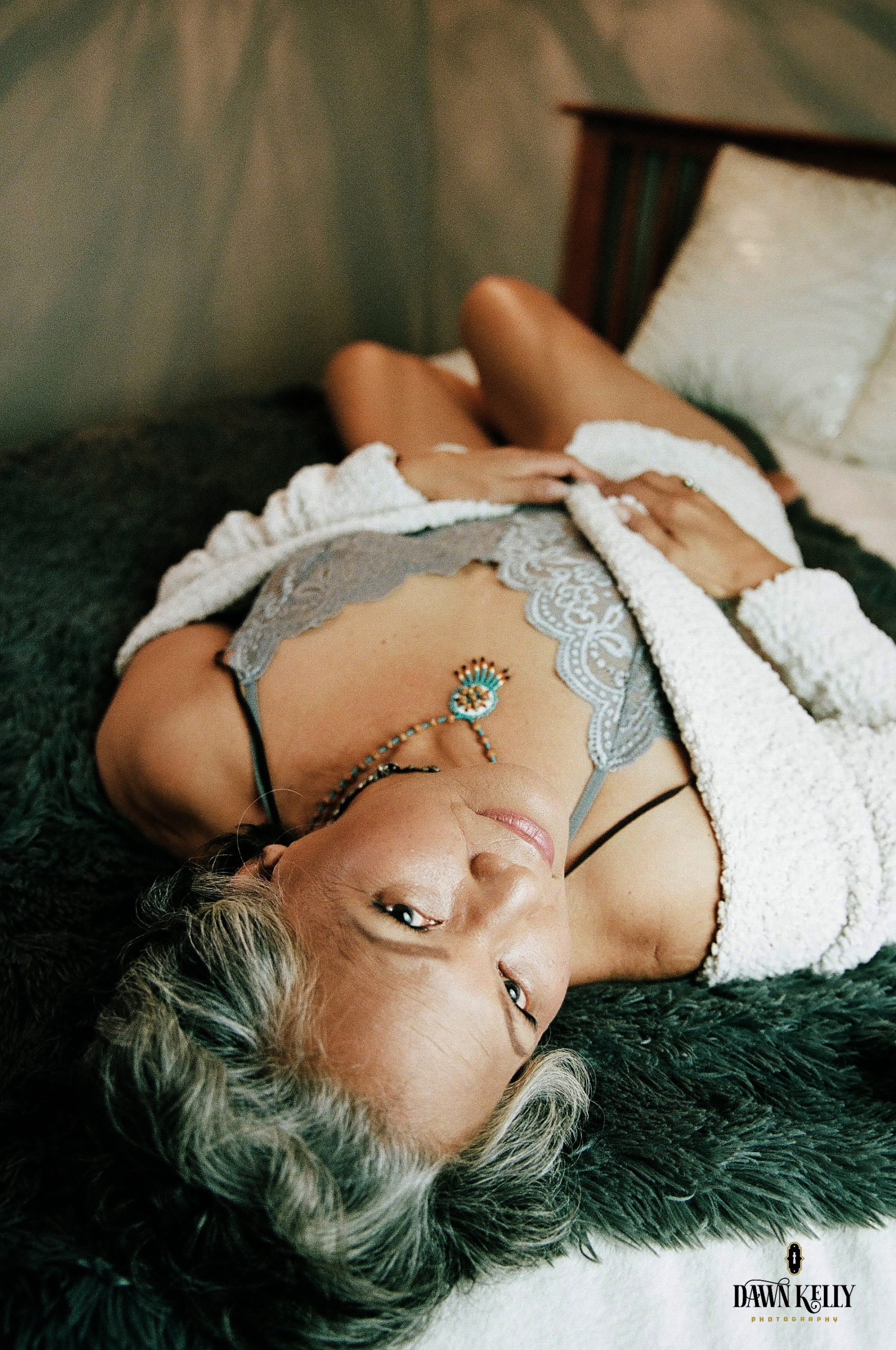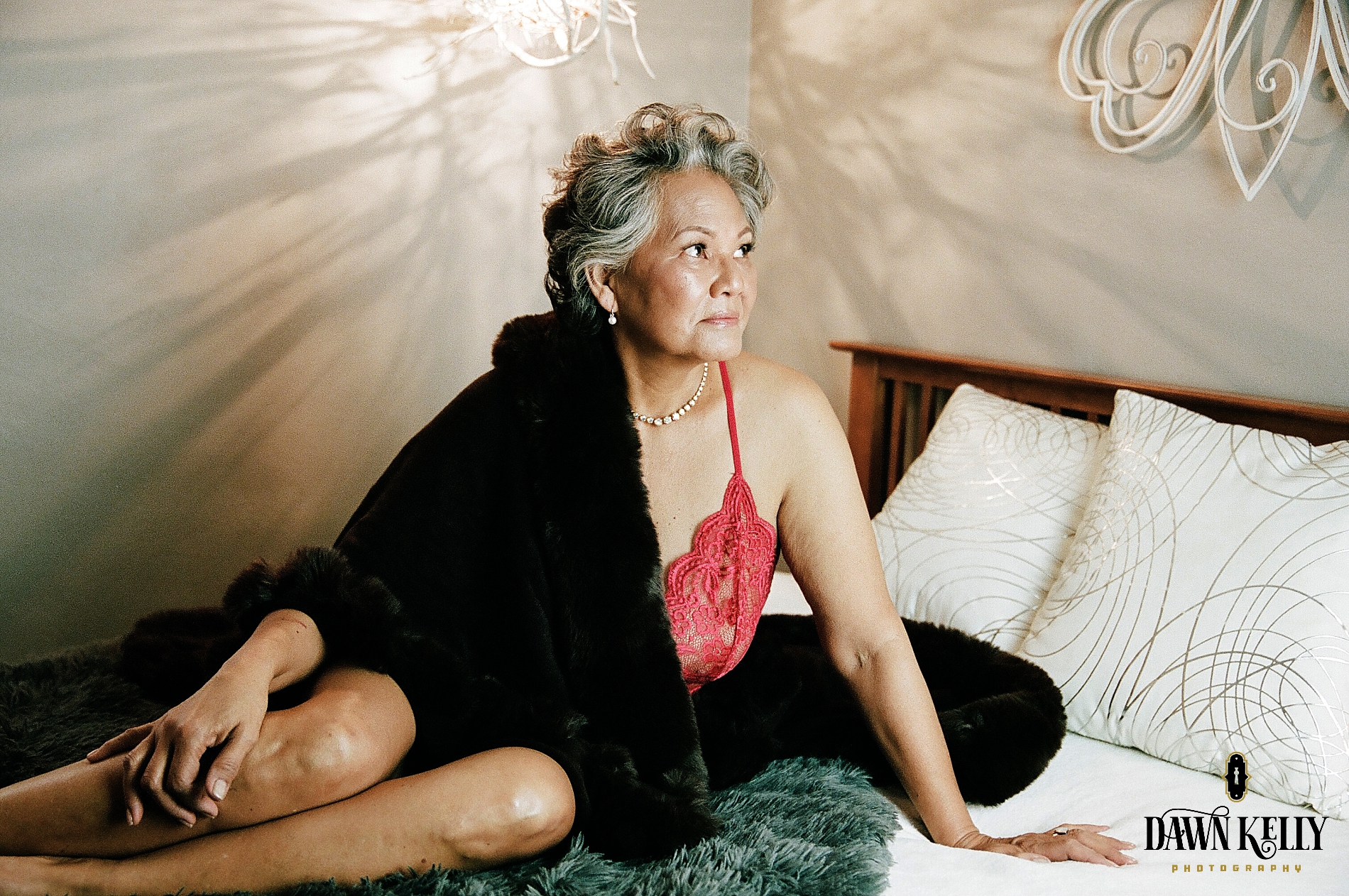 "You can be gorgeous at thirty, charming at forty, and irresistible for the rest of your life." – Coco Chanel
When I see Dorothy's beautiful smile, I think of the true happiness inside her, and her love for herself. We may age, but we are still beautiful.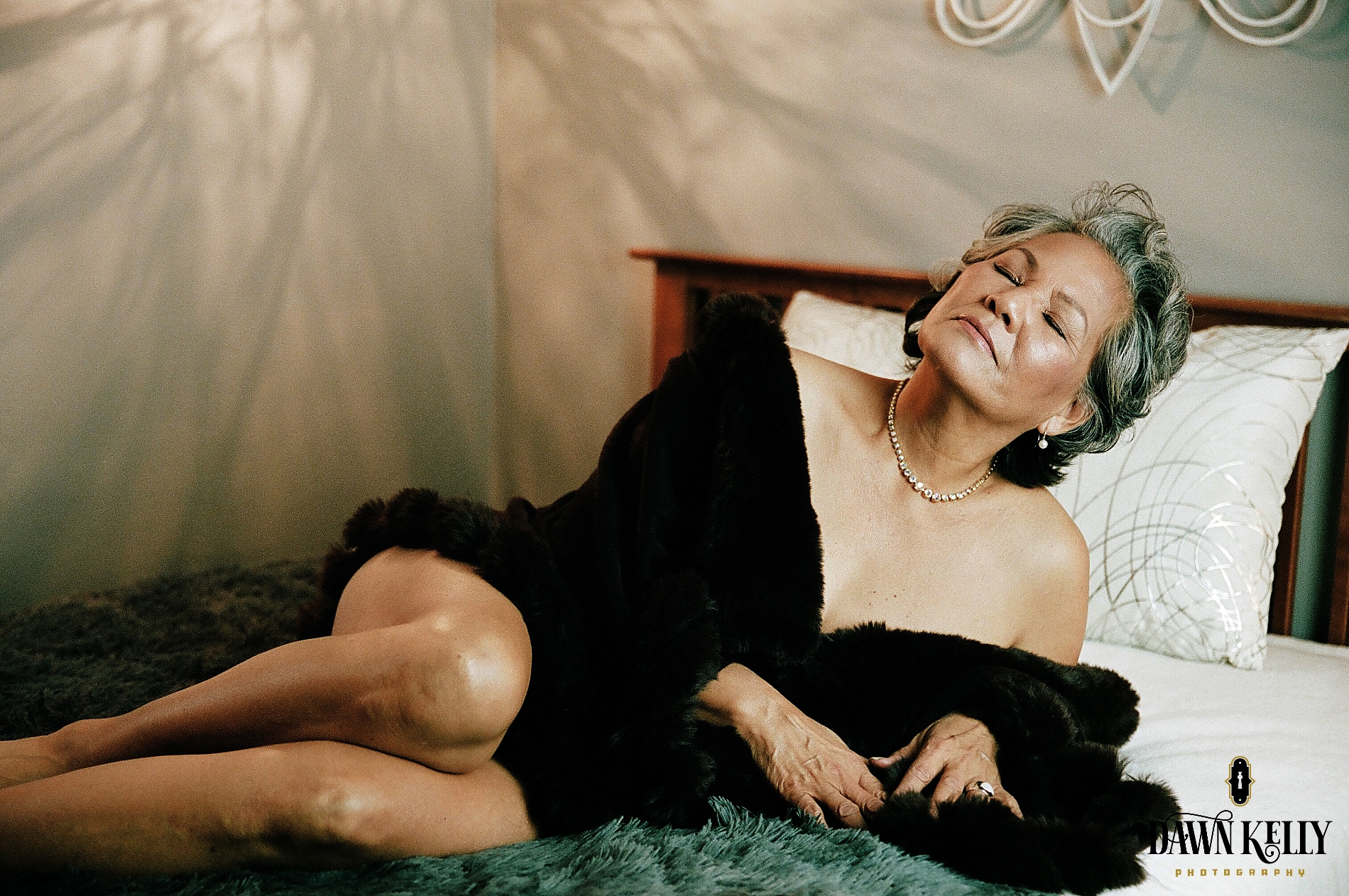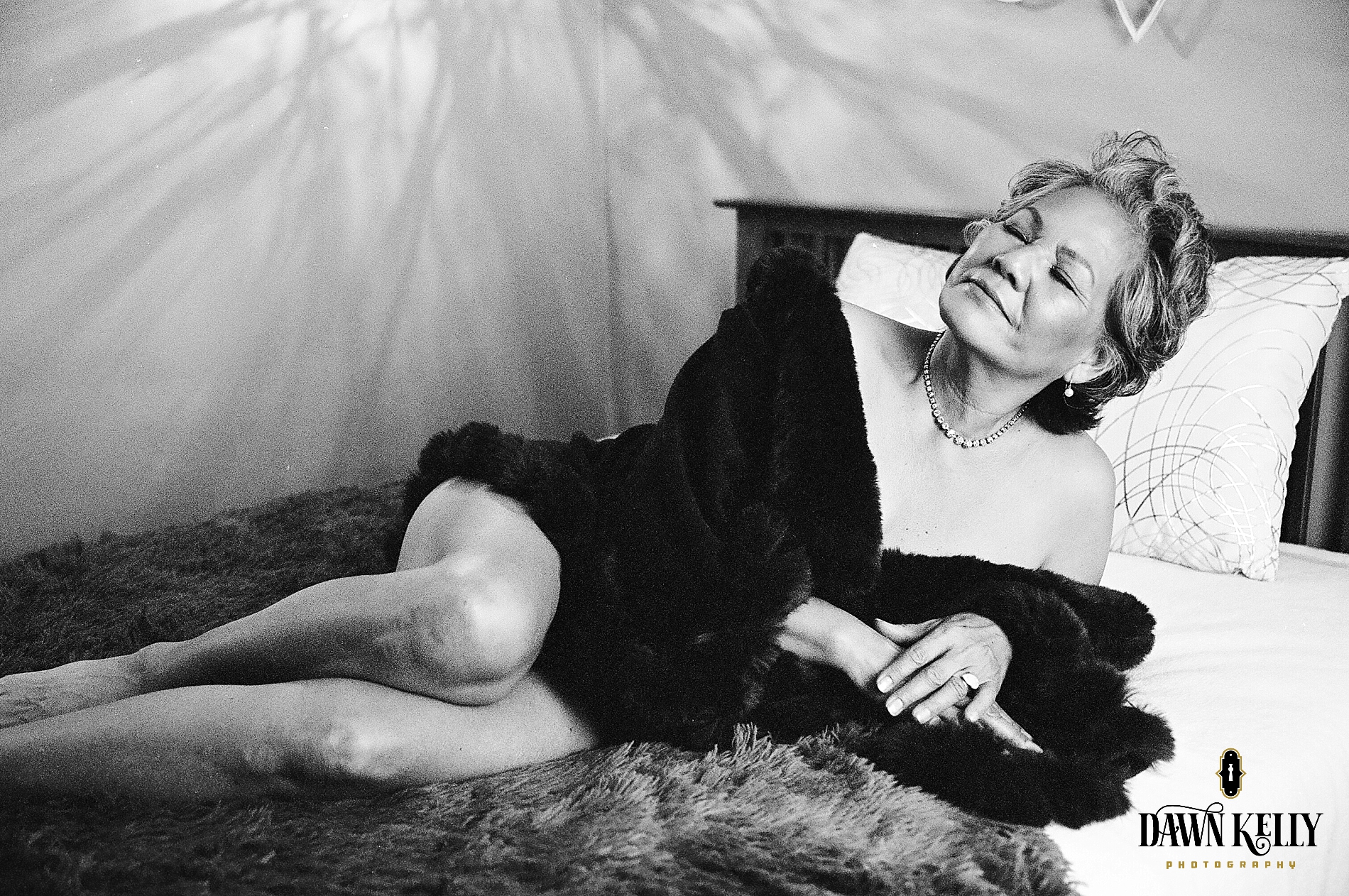 A boudoir photo session is exactly what you need if you are struggling with confidence or self-esteem. Aging is something women really struggle with because, in our society, it's supposed to be something shameful. But when men age, they're "silver foxes" and "distinguished." It isn't fair! We have to remember as women, aging is a privilege. Not everyone gets to do it. Women with grey hair are beautiful and powerful and can be confident! Look at Andie MacDowell! She's STUNNING! She walked the red carpet proud of her grey hair and aging, like a goddess! You can do that too.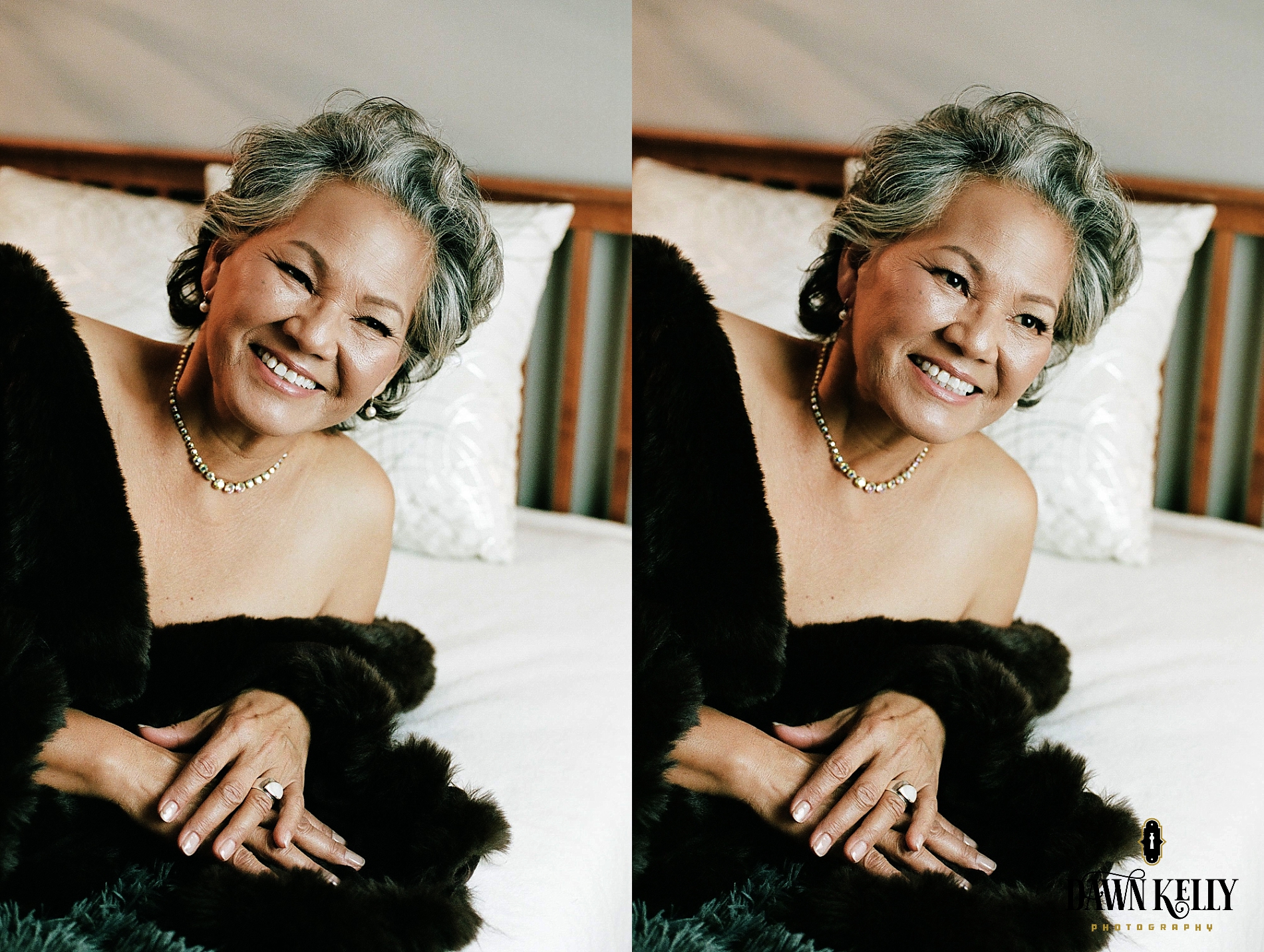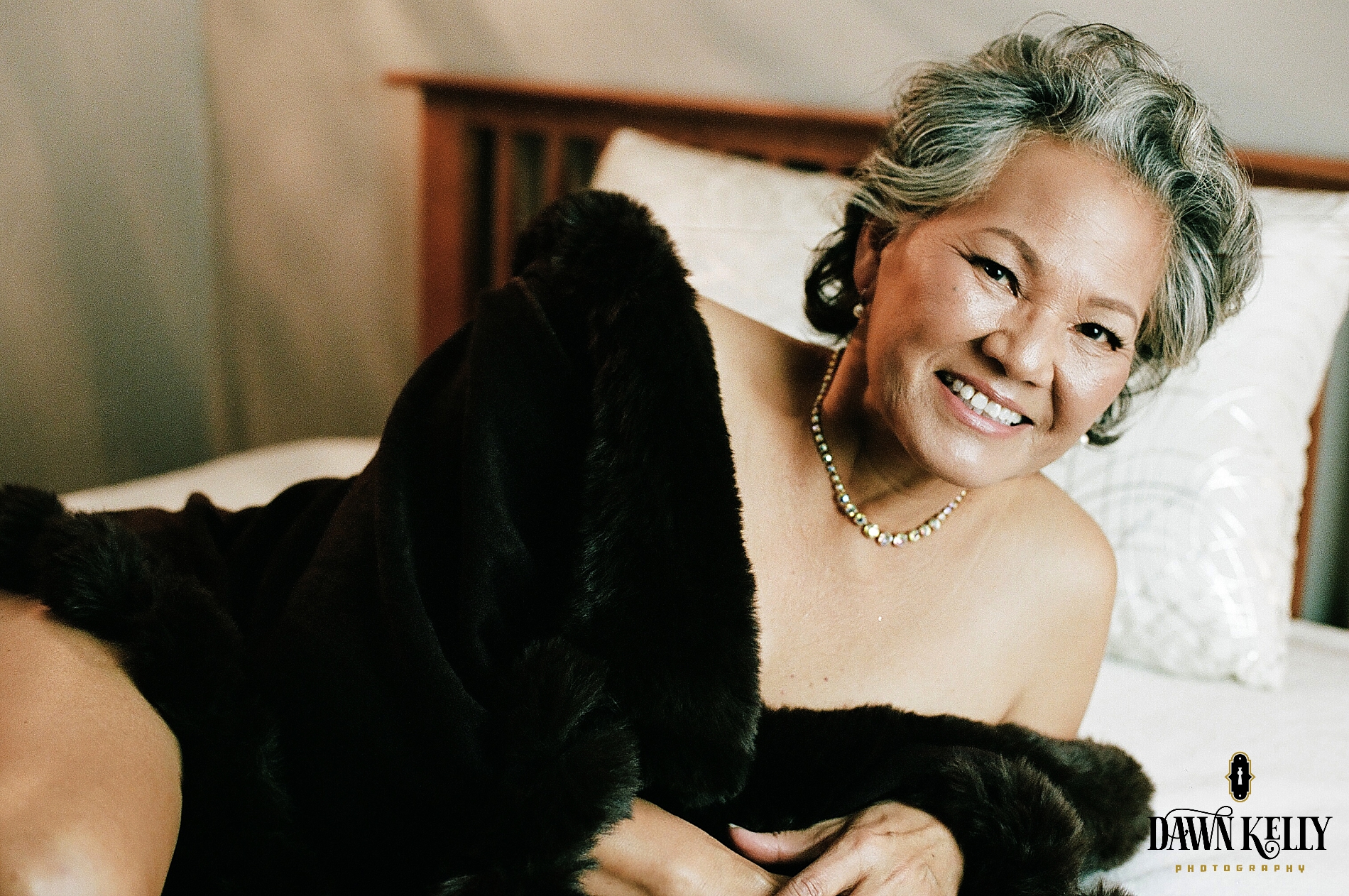 Dorothy has some advice for you.
"No matter shape, size of your breasts or your butt, or your age, DO IT, because it changes you."