Are you looking for a way to make your maternity session unique, fresh, and interesting? Lidia and Avi chose to use a vintage truck! She set up a picnic in the bed of the truck with a banner to celebrate their baby girl. She included some baskets, pillows, blankets, and a cute little baby doll.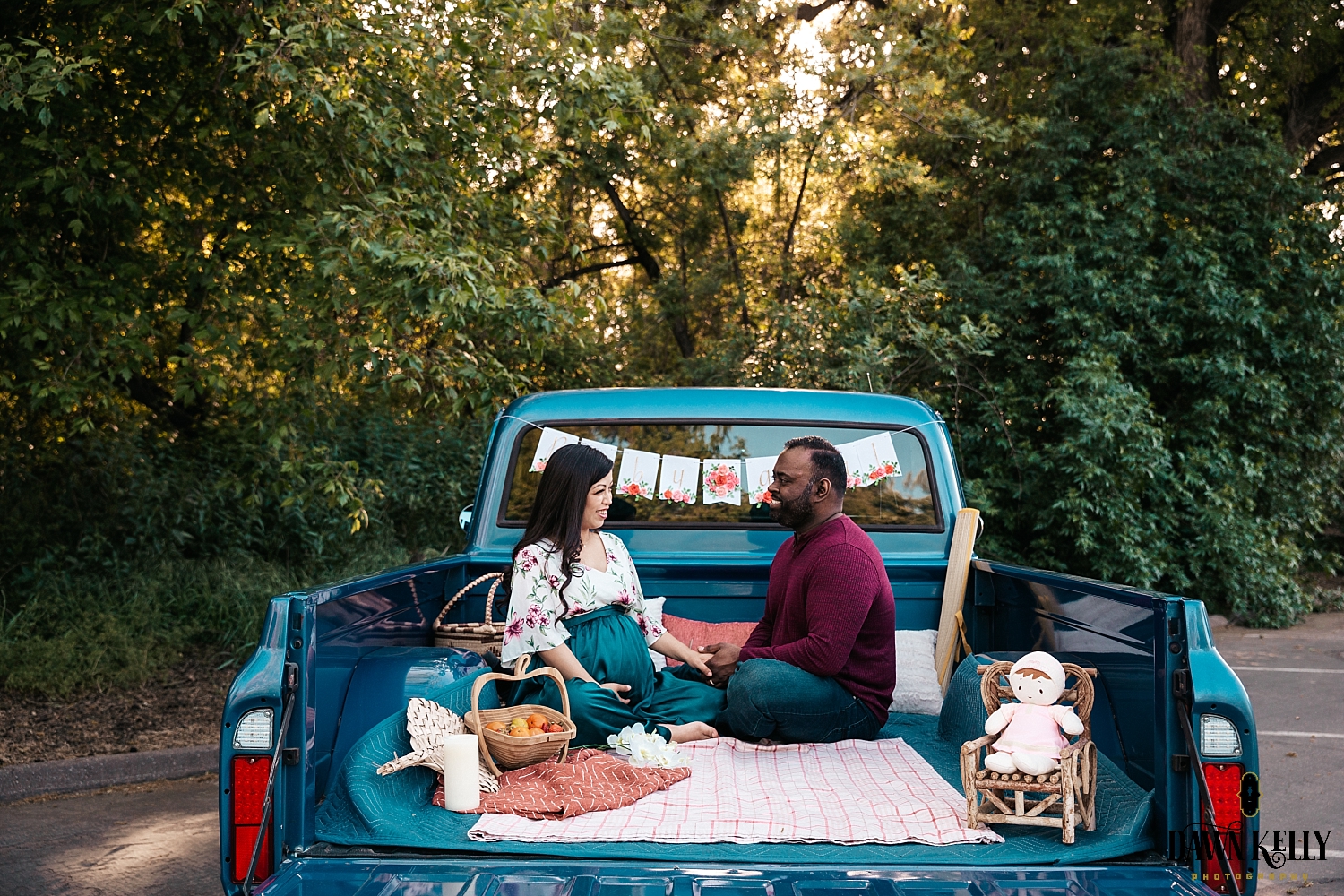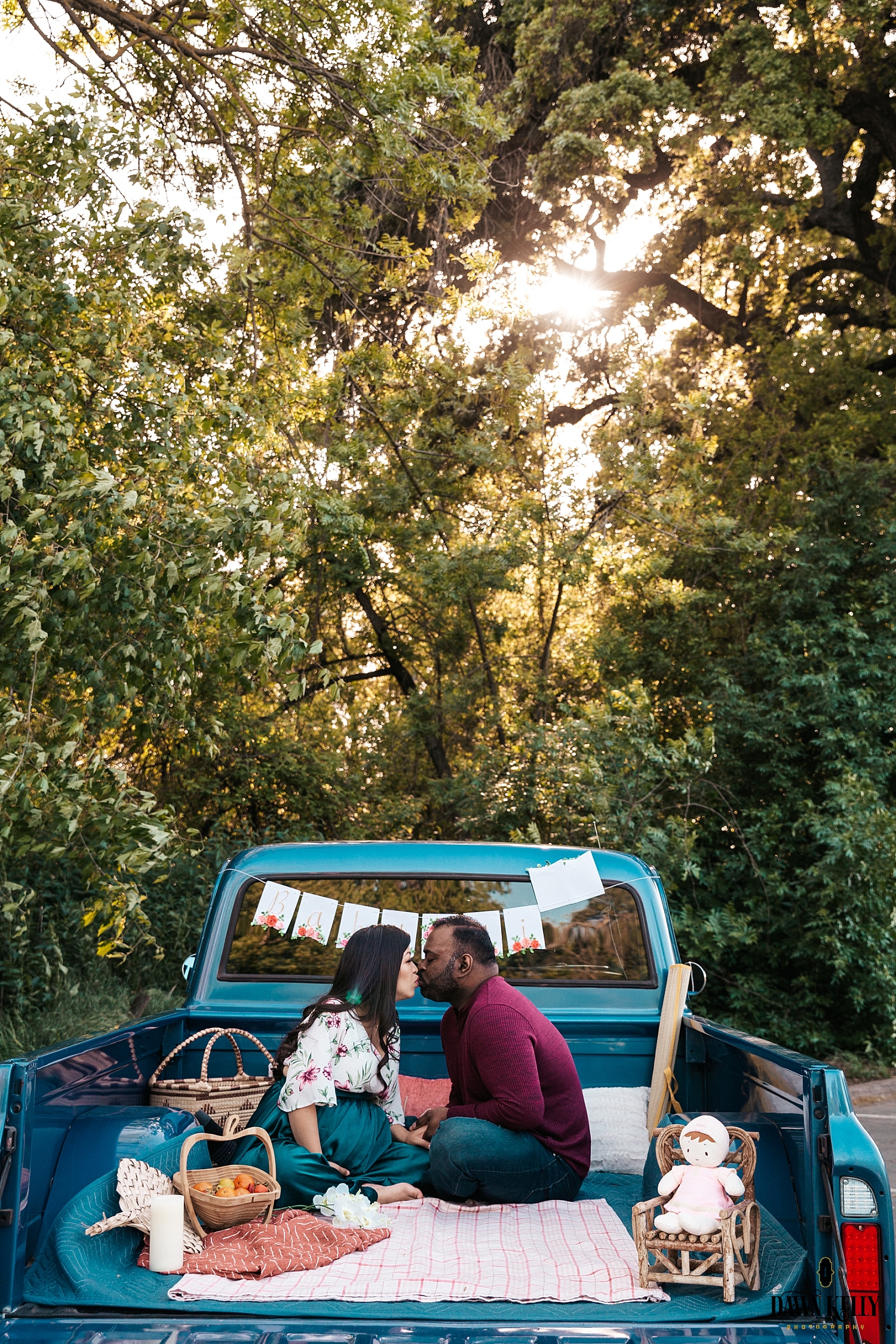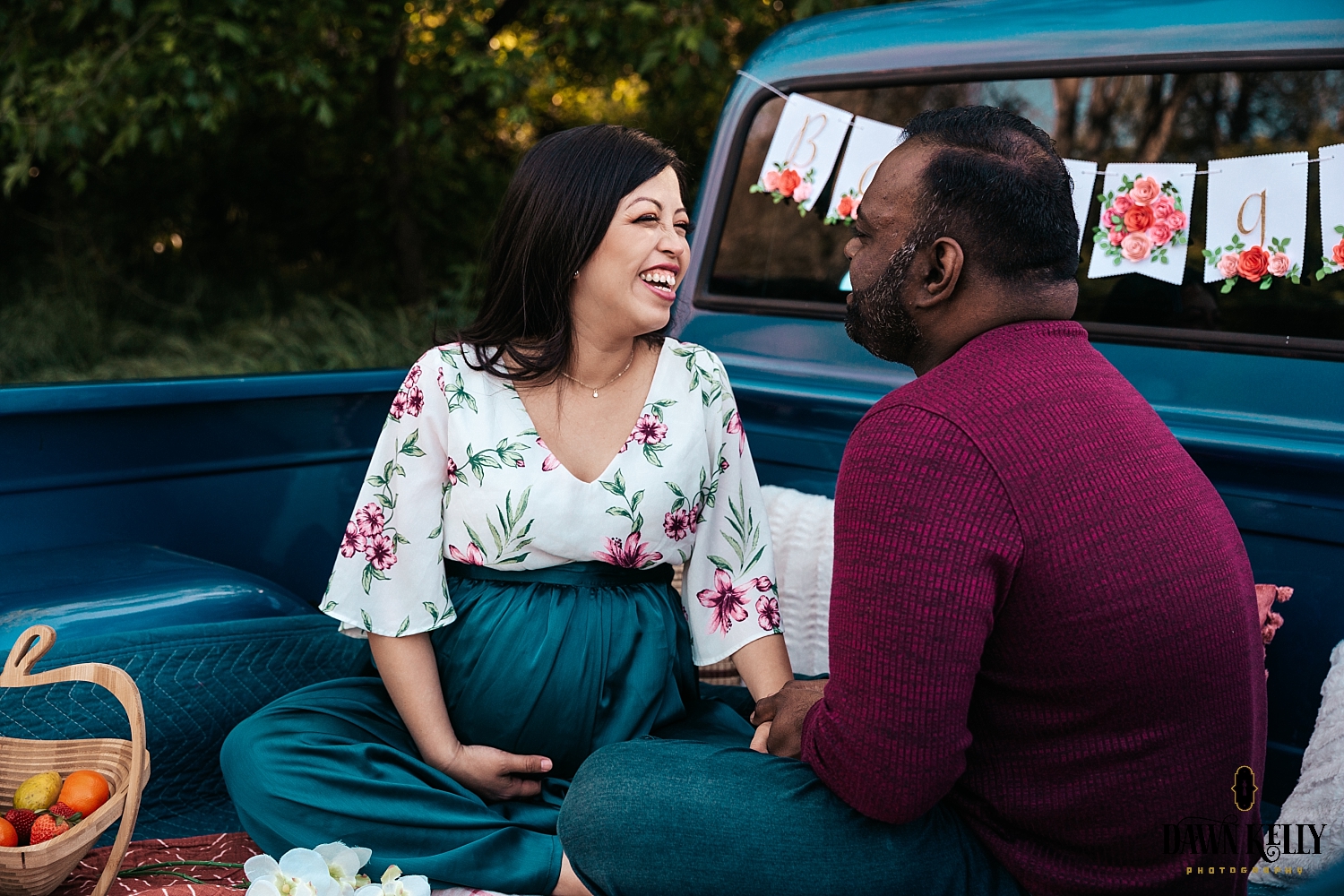 These expecting parents are an amazing and sweet couple who love to laugh together. I love to include candid shots in my maternity photography because it truly captures personalities and how the couple interacts with each other.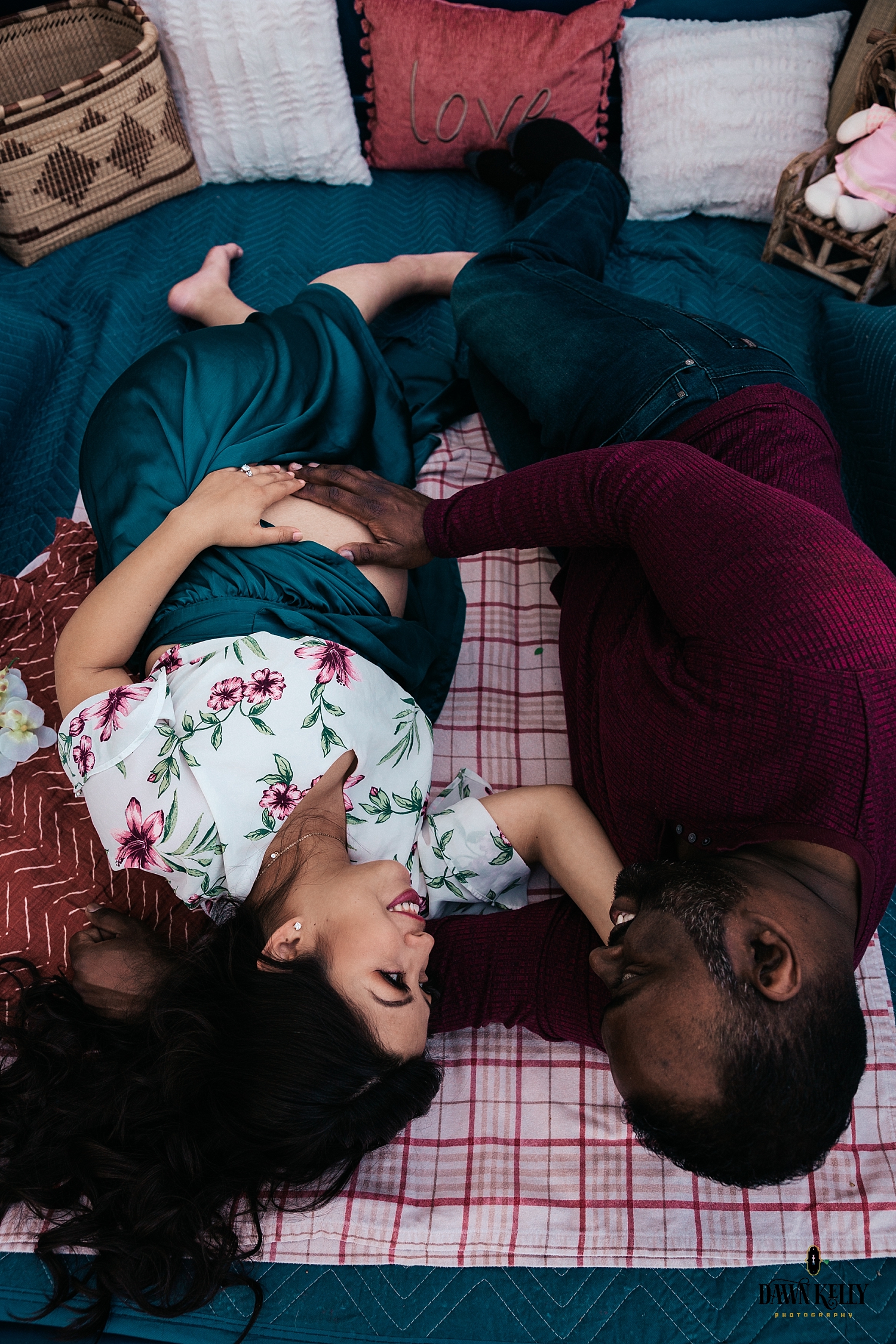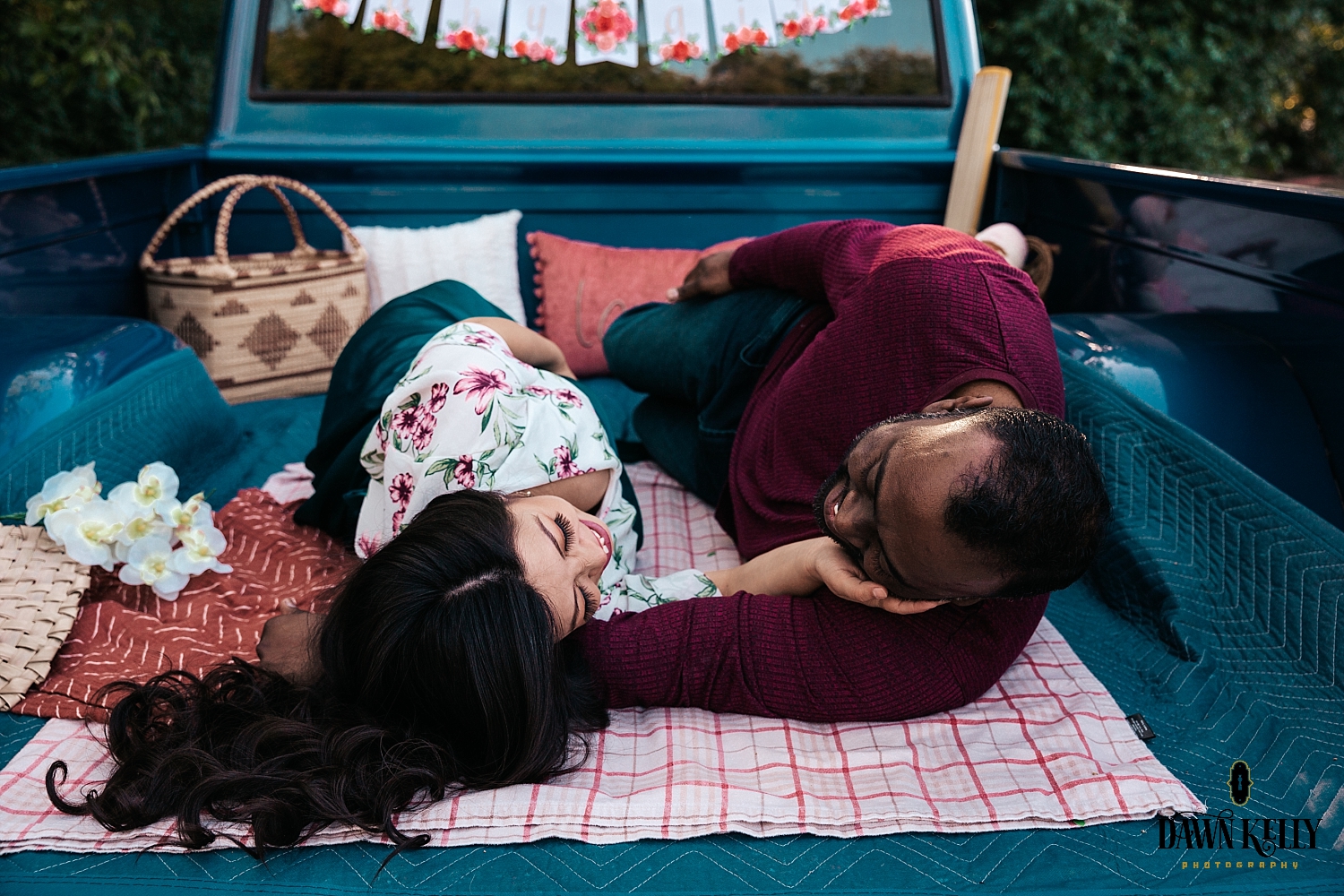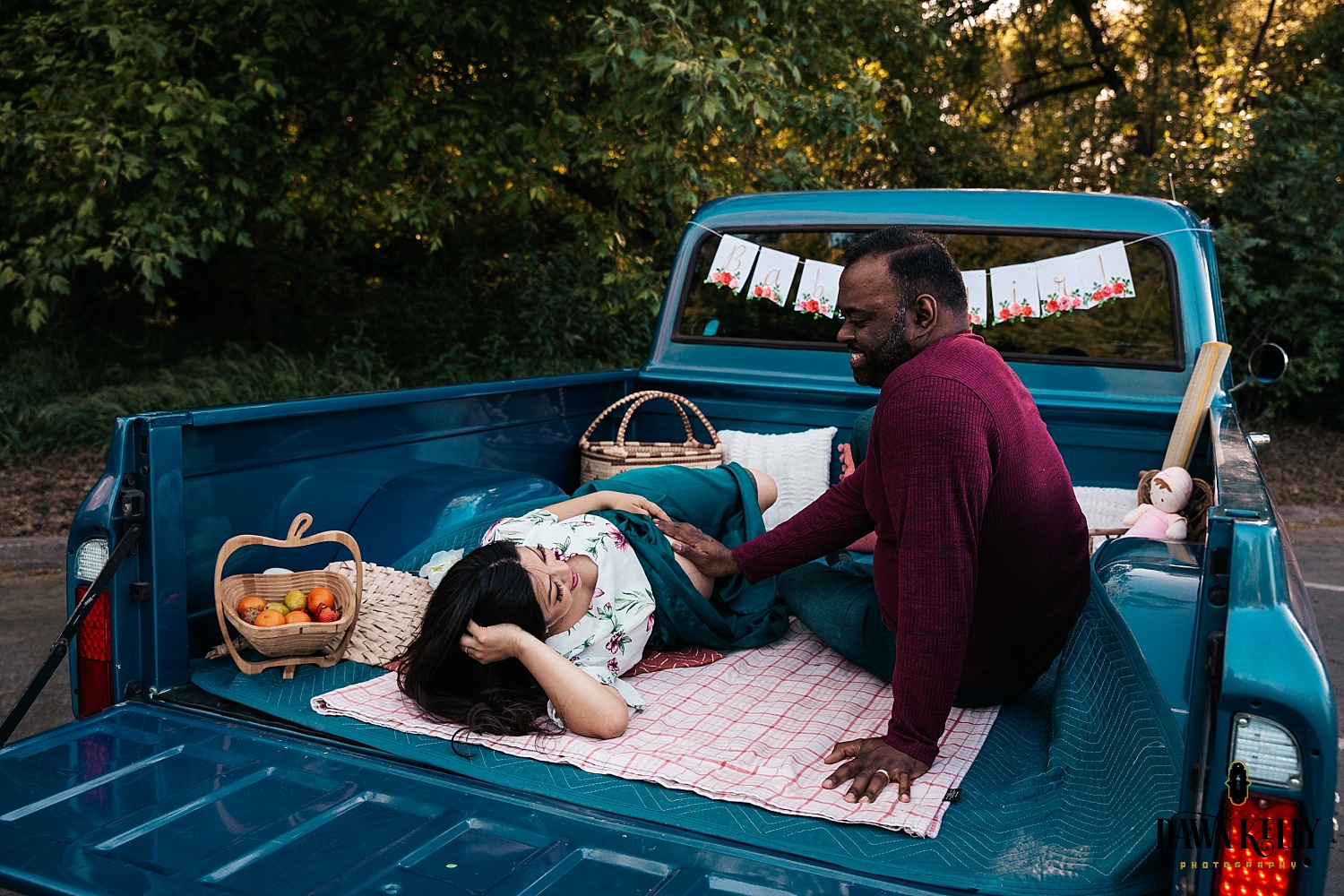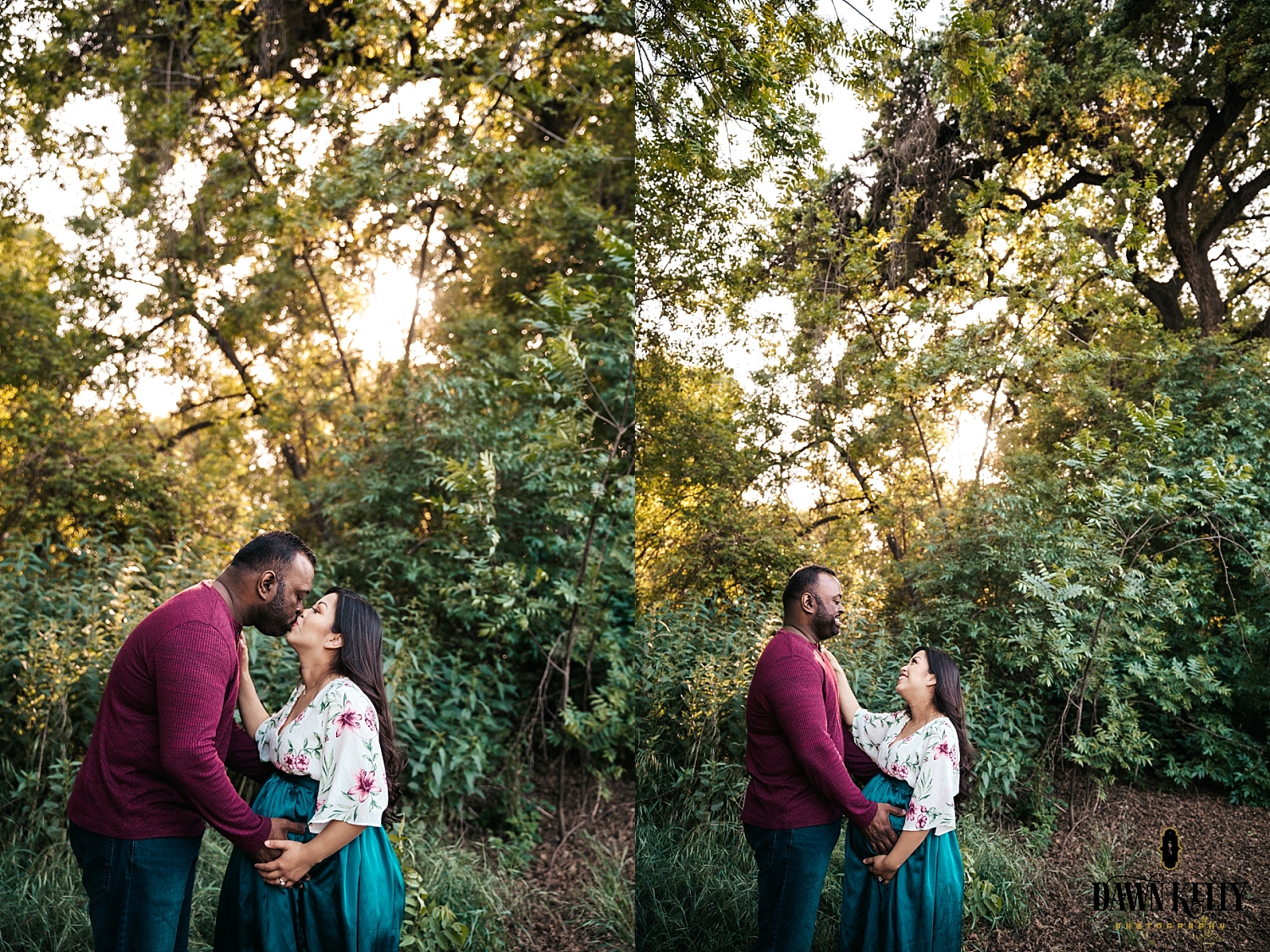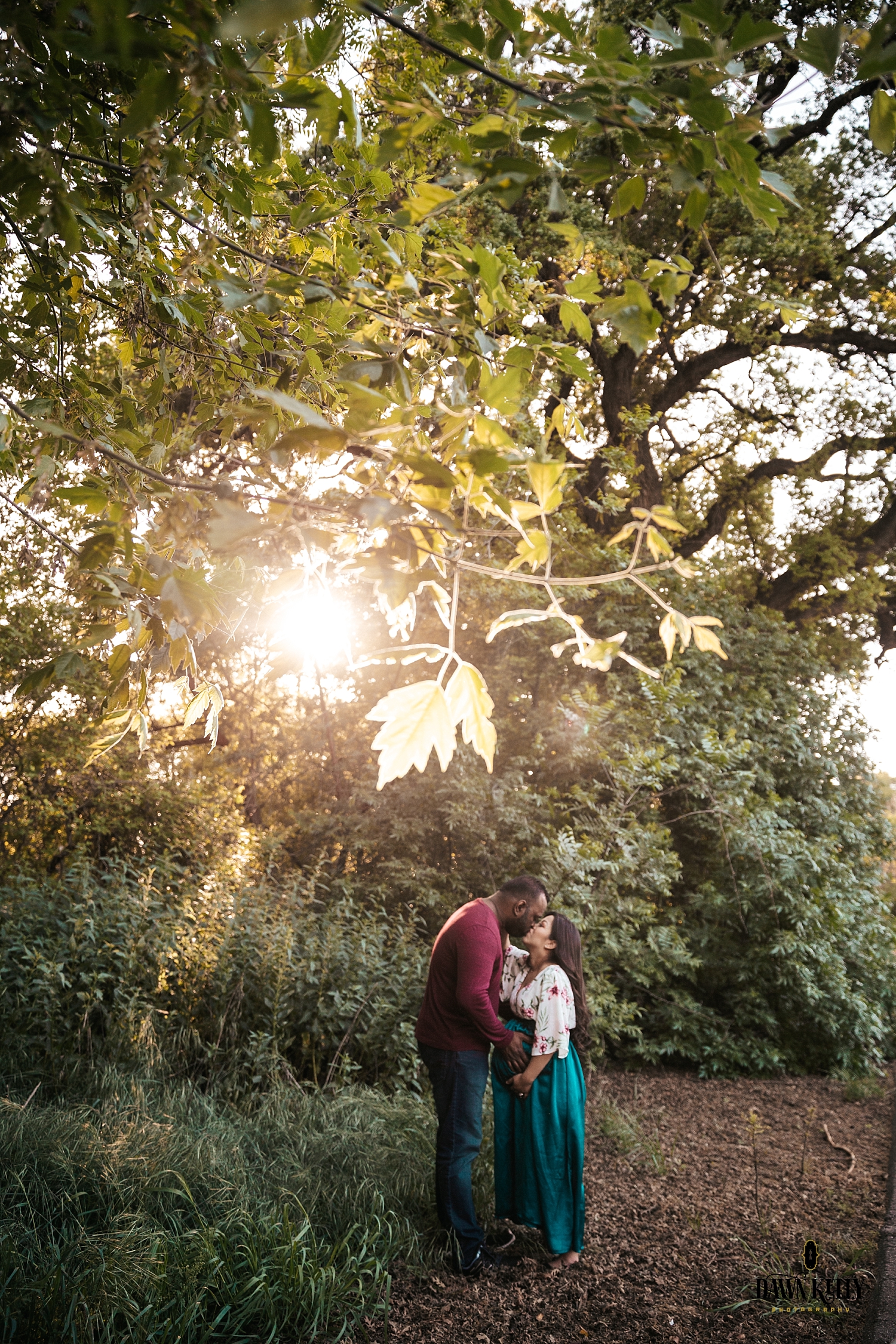 Lidia's first maternity dress is a bit more casual. She wanted to have variety in their photos. This teal and floral dress was purchased on Amazon. They have so many maternity dresses to choose from.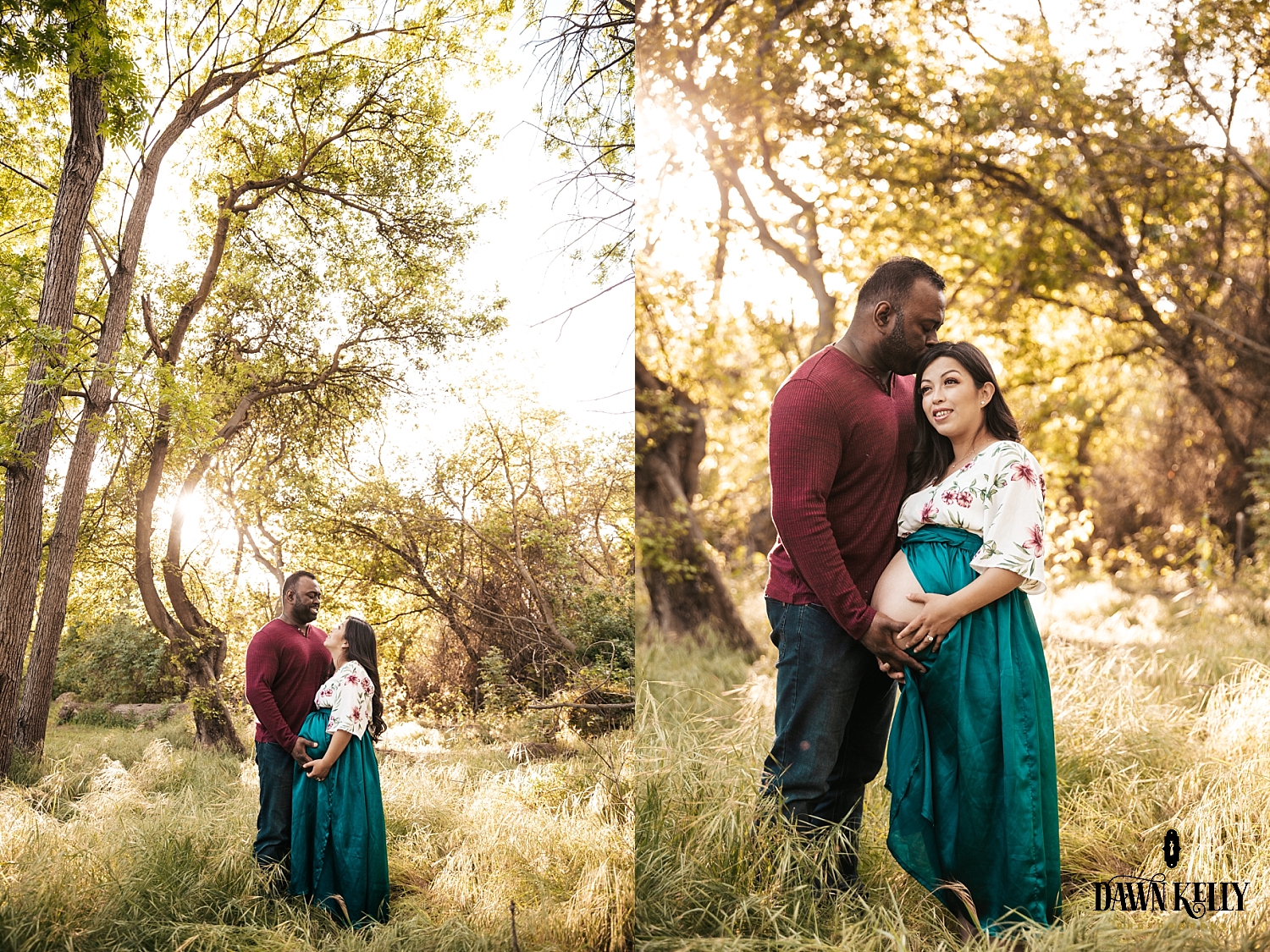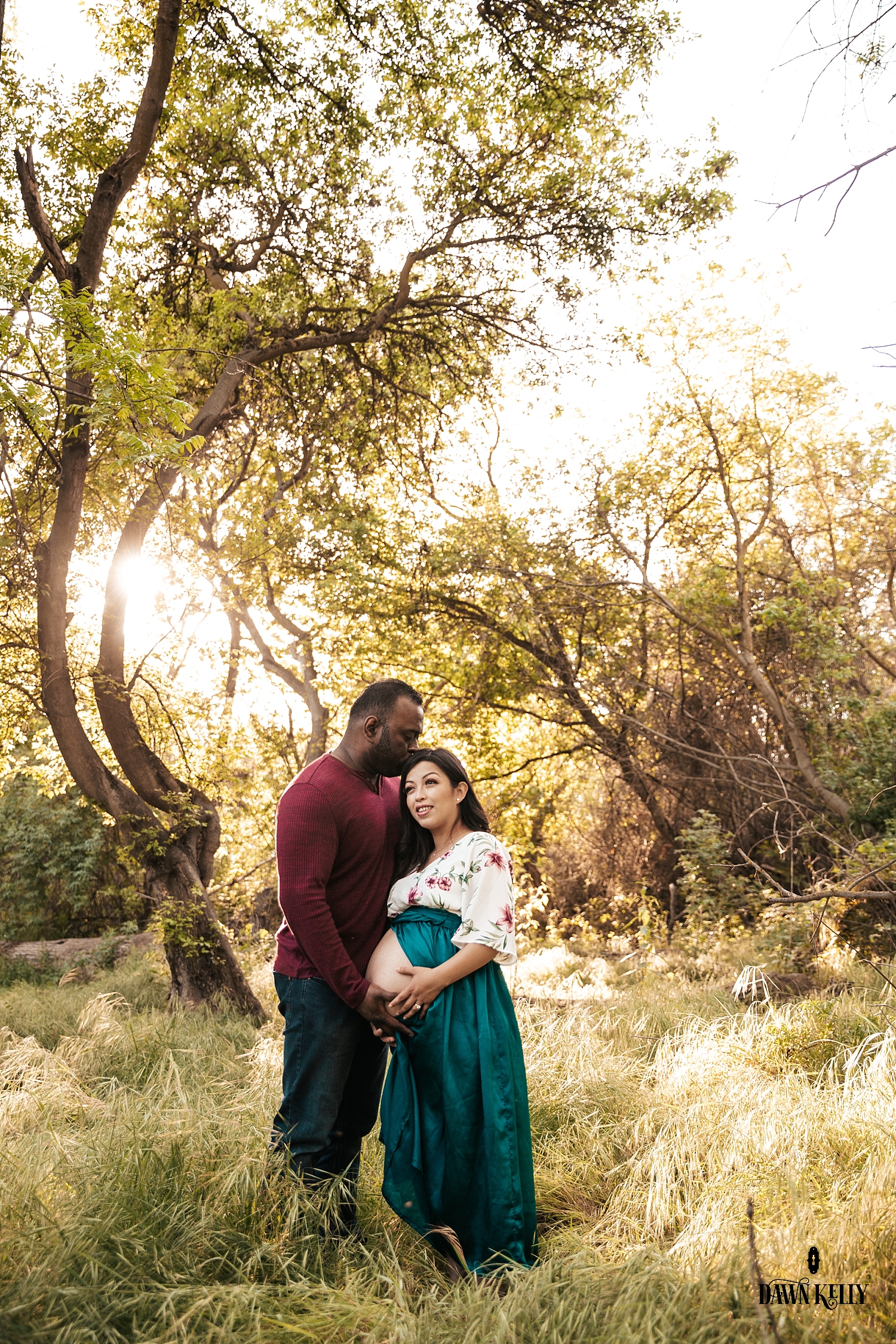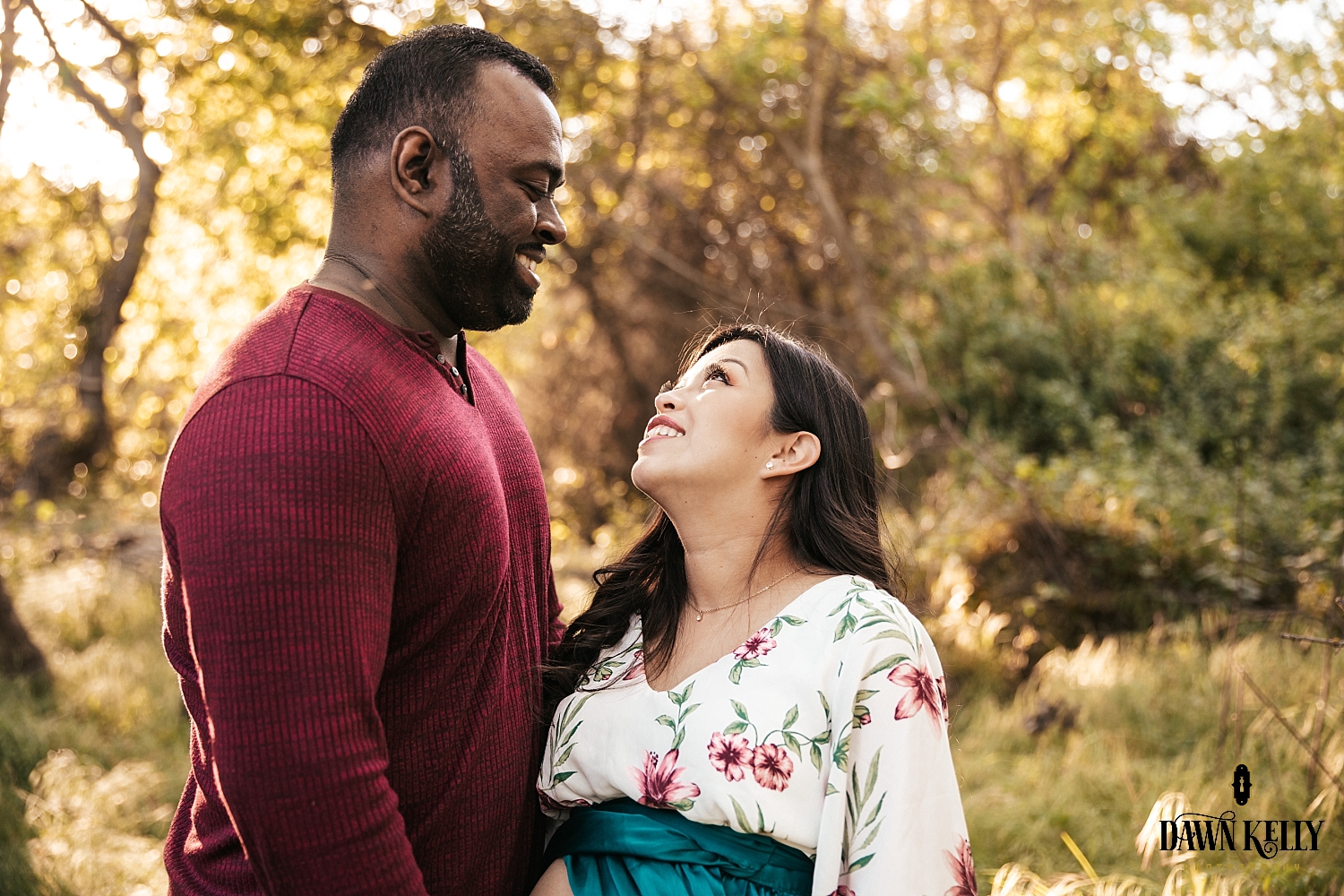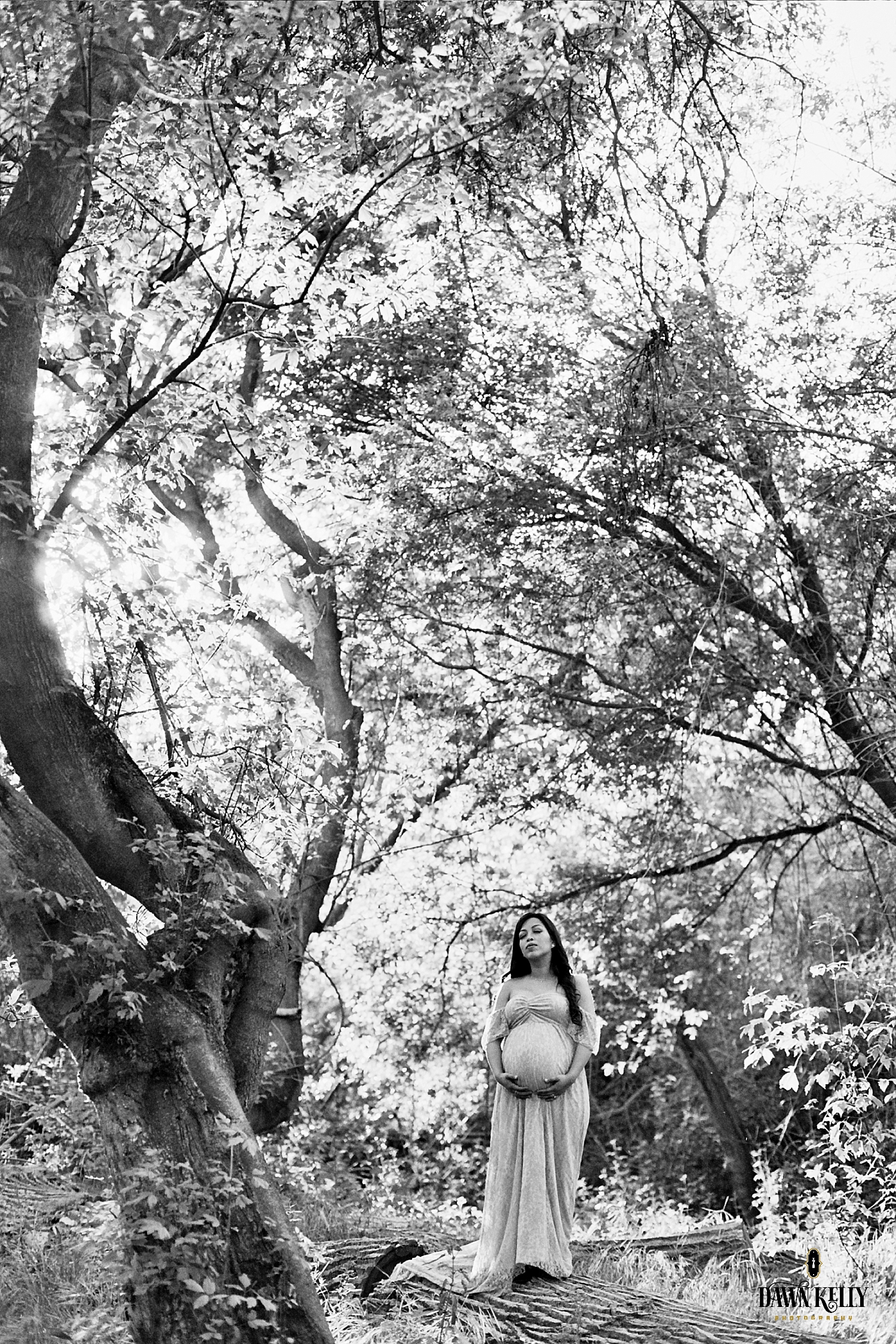 I had time to pull out the black and white film for some creative maternity portraits. Variety is wonderful when you're choosing prints for your walls, gift prints for family, and albums.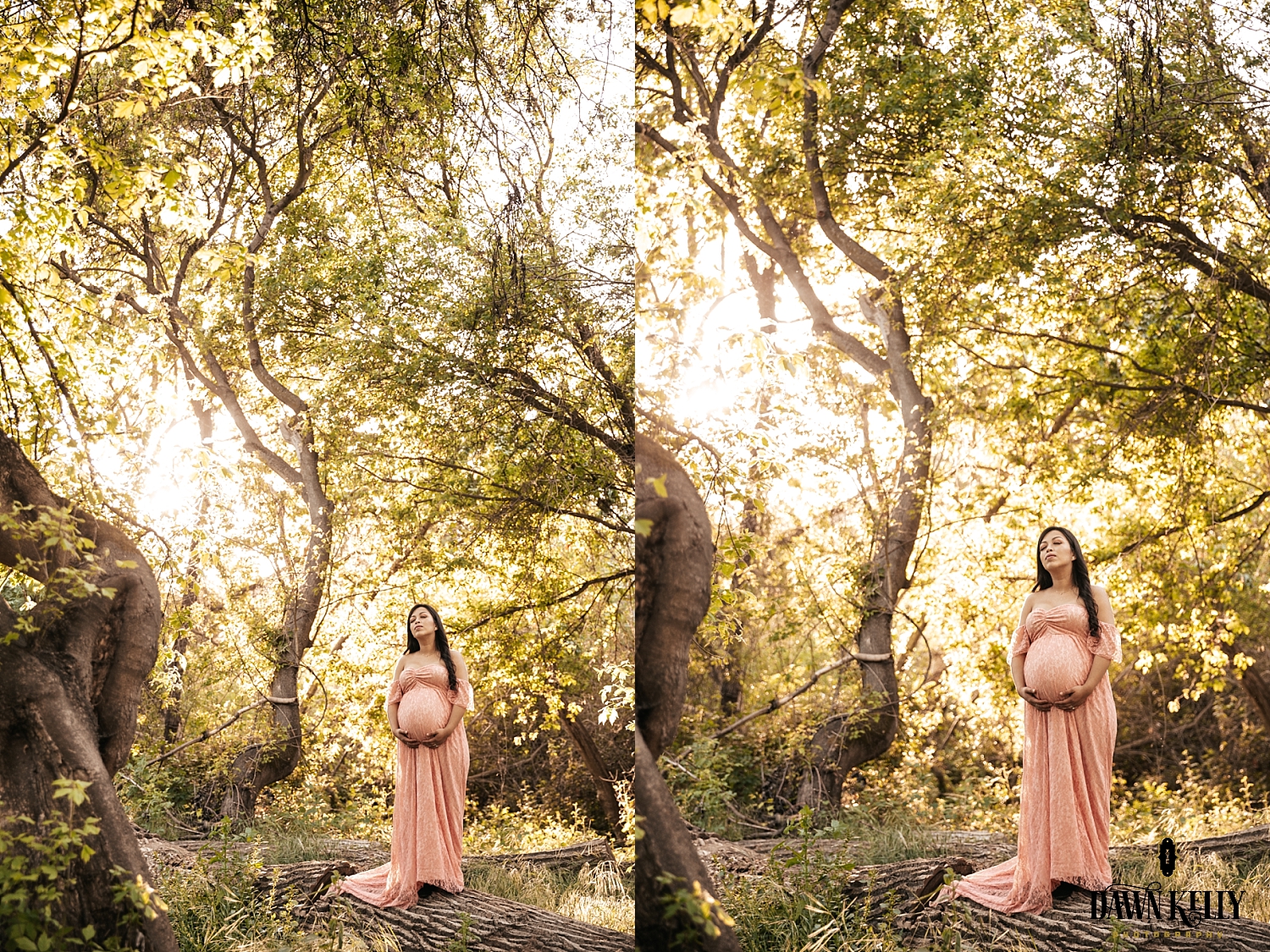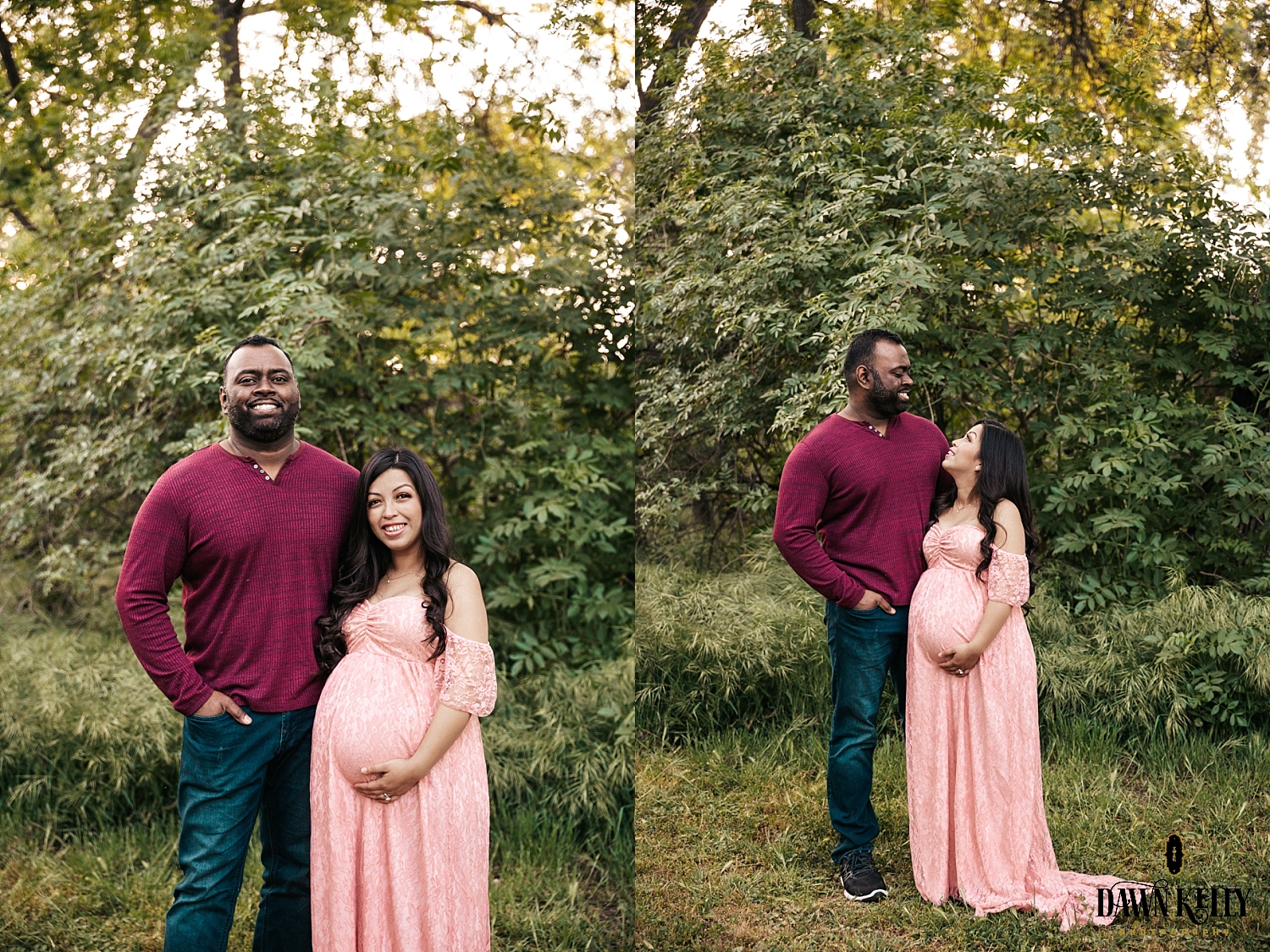 I always recommend doing an outdoor session on a weekday. We pretty much had the whole park to ourselves. On Saturdays, this park is packed with families enjoying picnics and swimming in the river. You can't blame them when the weather is warm and nice!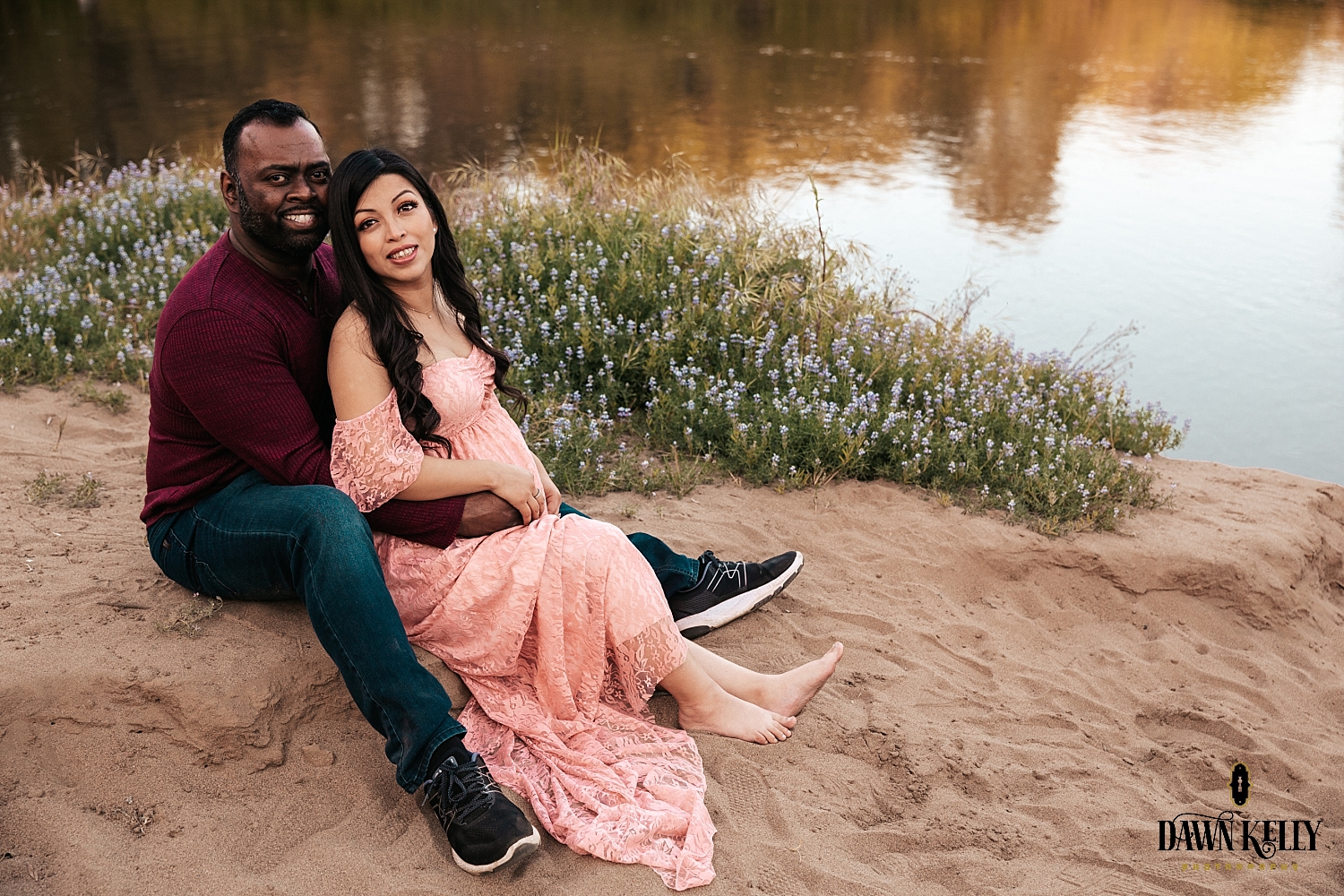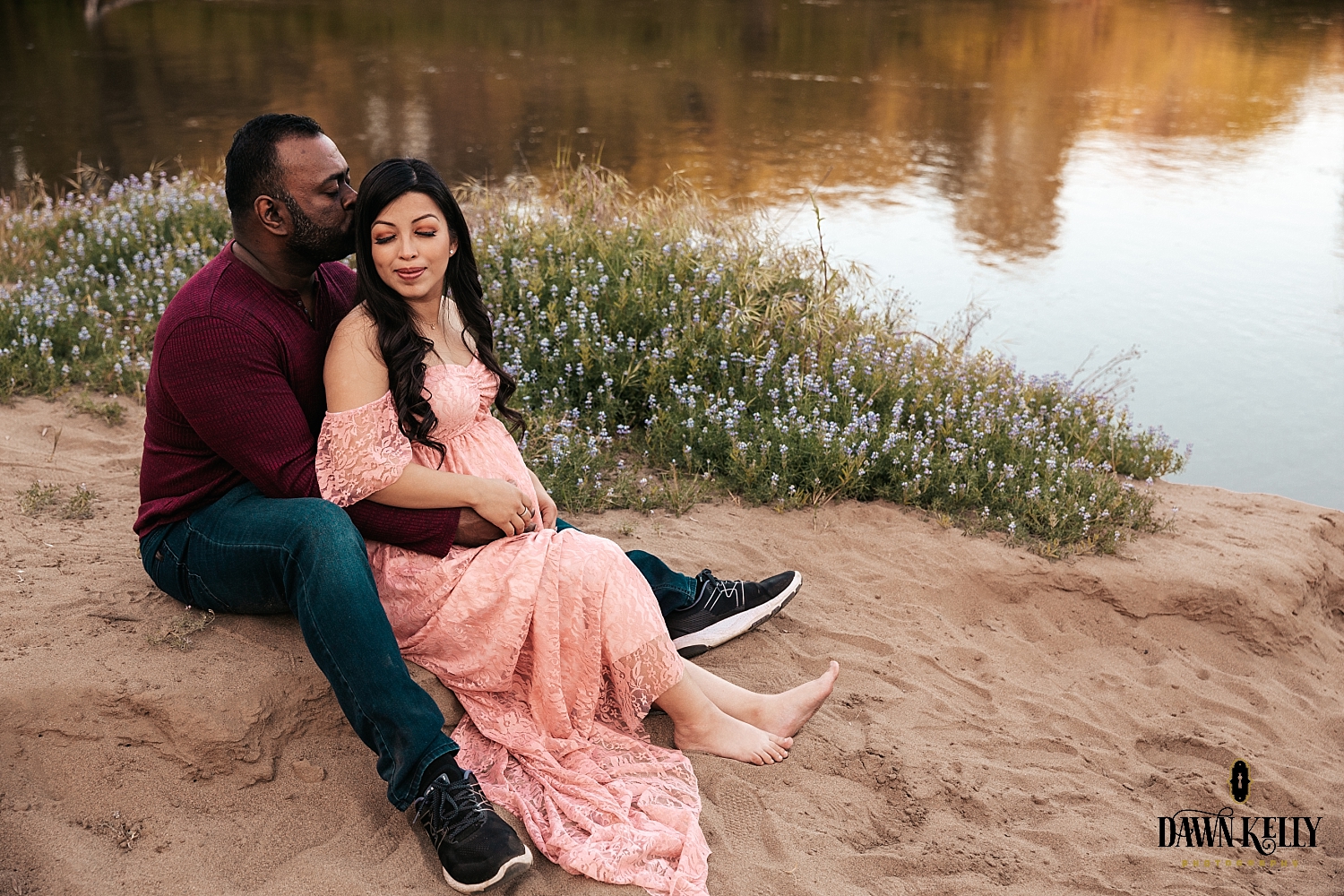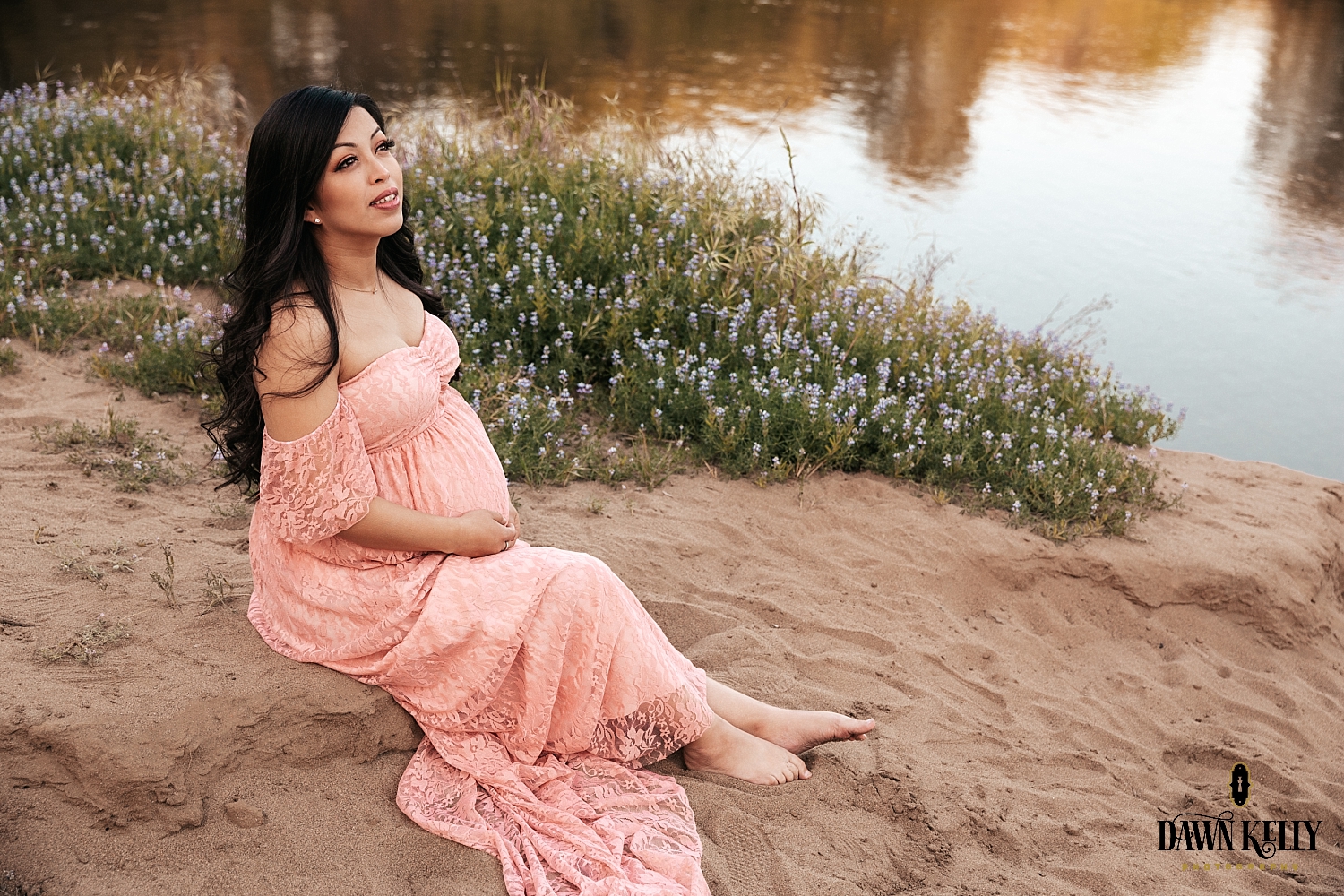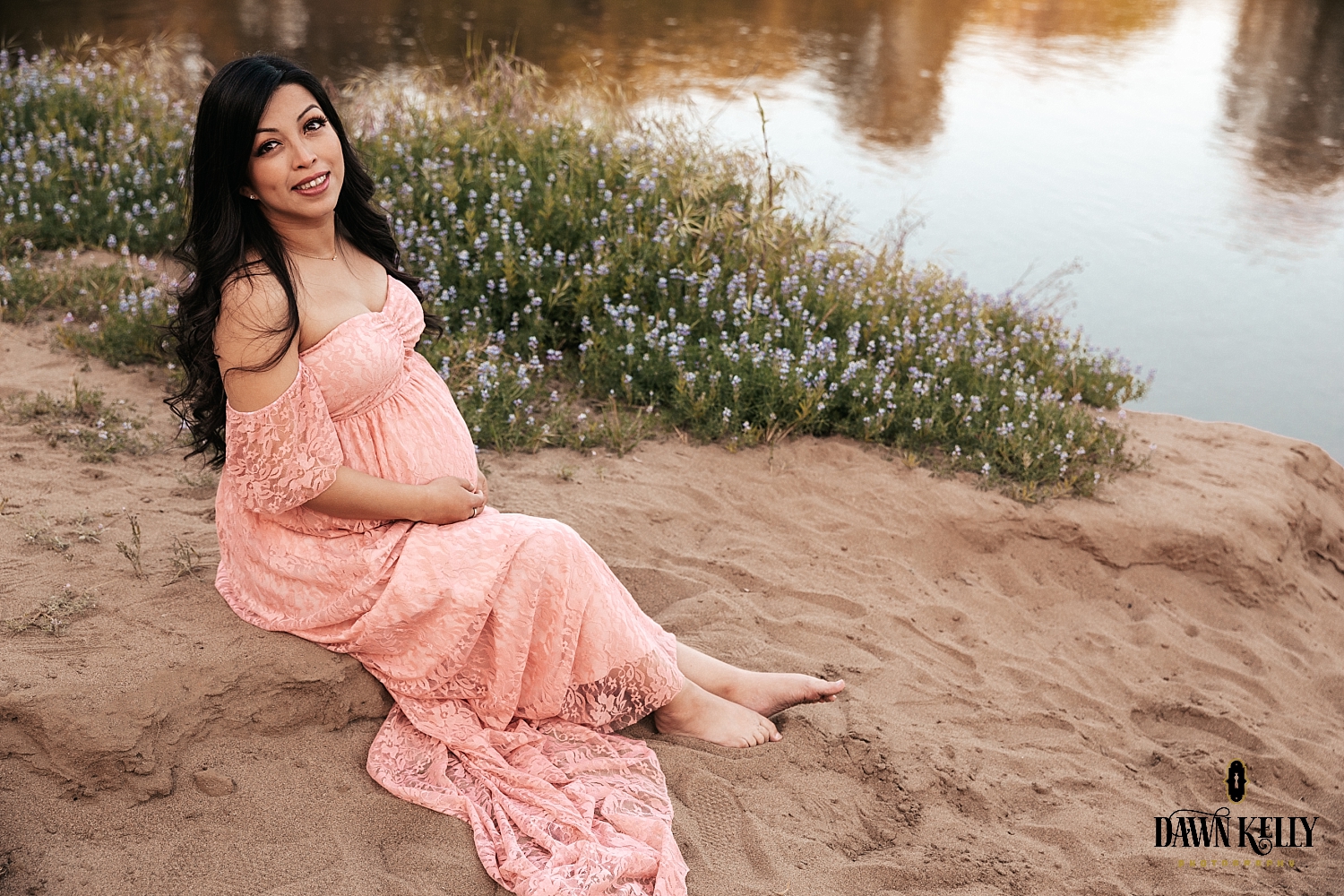 Lidia is one of the kindest people I've ever met. She was so excited to be a first-time mother. Her baby bump was adorable. Now she is a supermom who is studying to be a social worker. What an angel!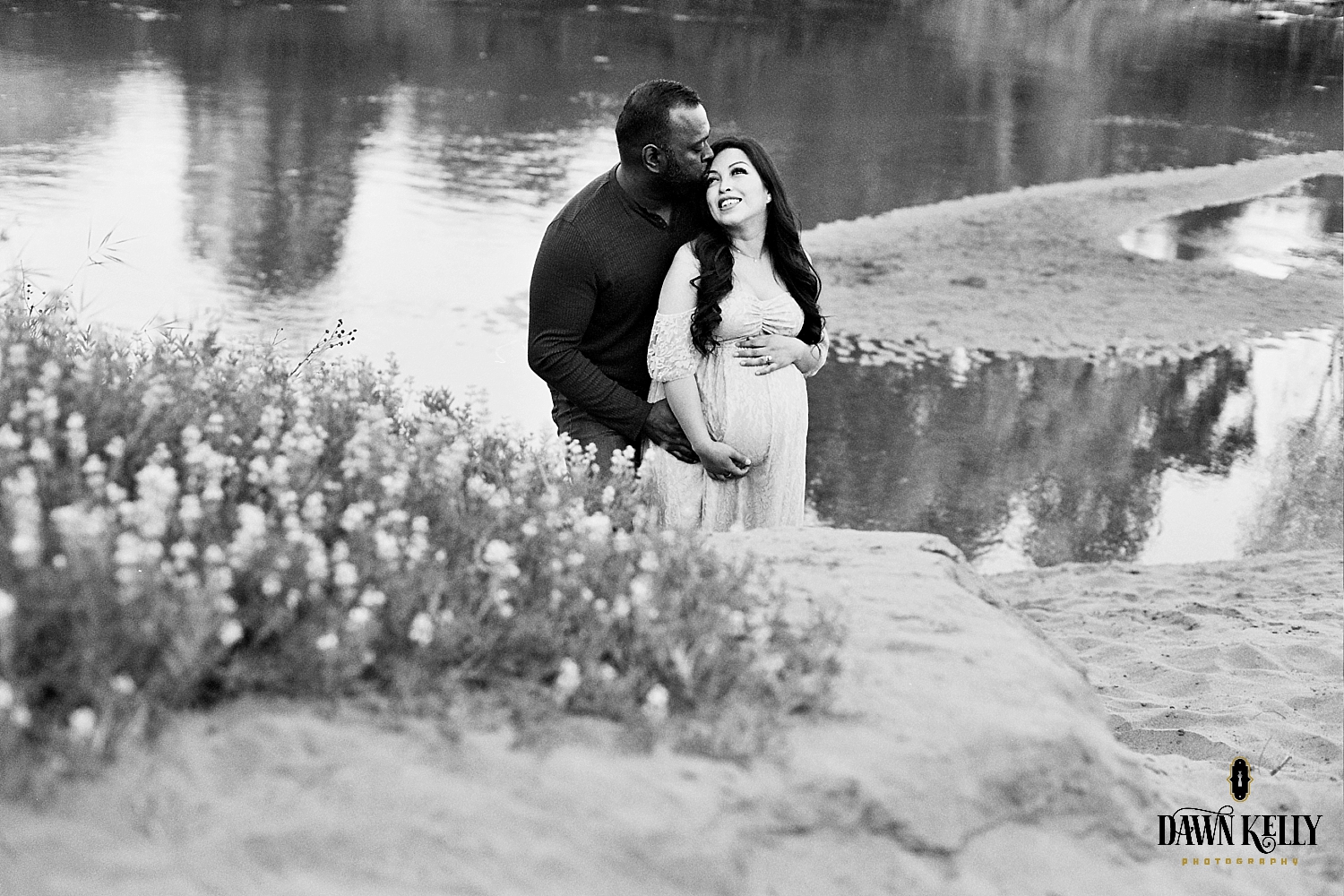 Lidia looked ethereal in her second maternity dress. She chose a blush pink lace frock that fit right in with the magical trees. She is a beautiful mother-to-be! The pink pops against the greenery. I love these twisty trees that are reaching up to the sky.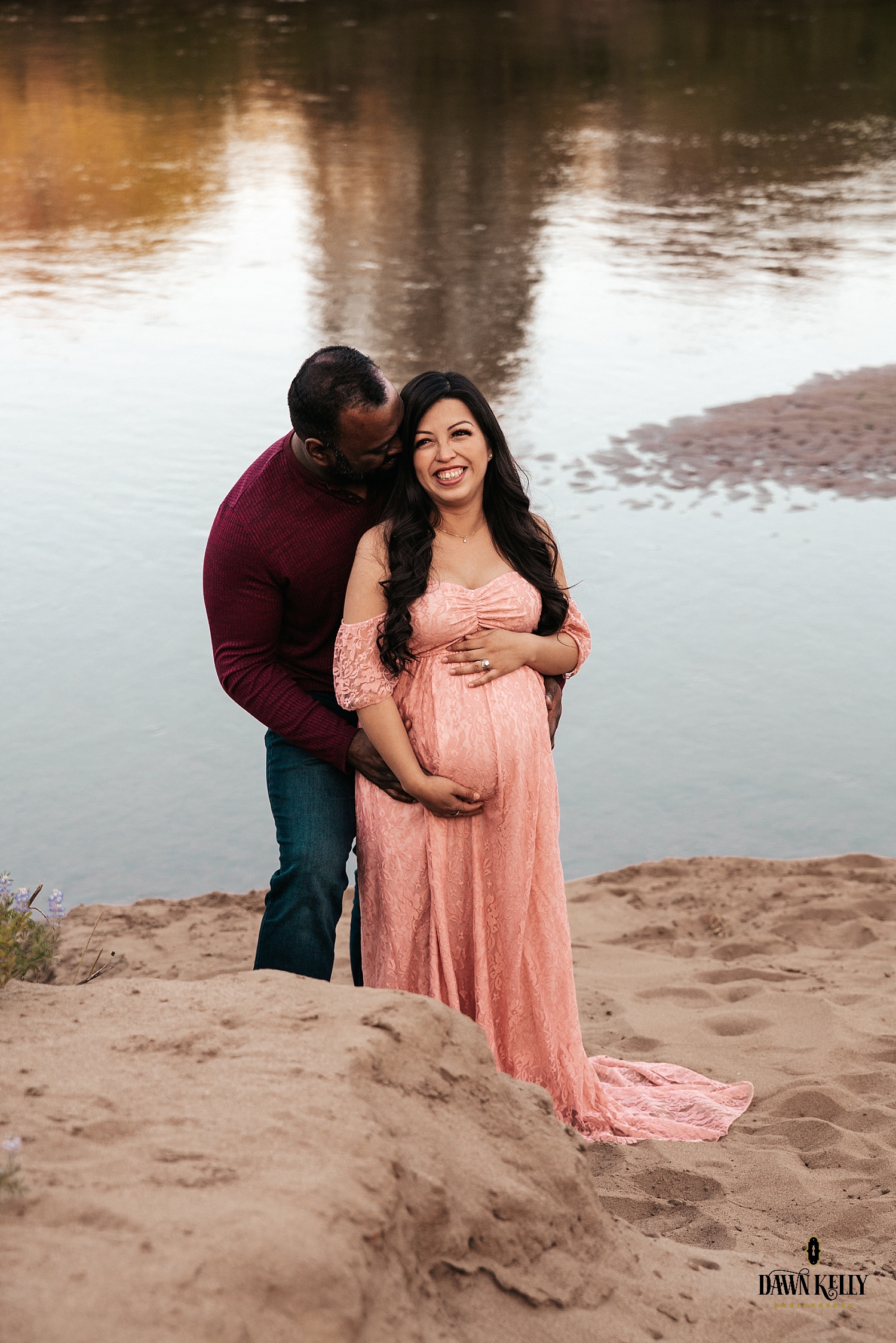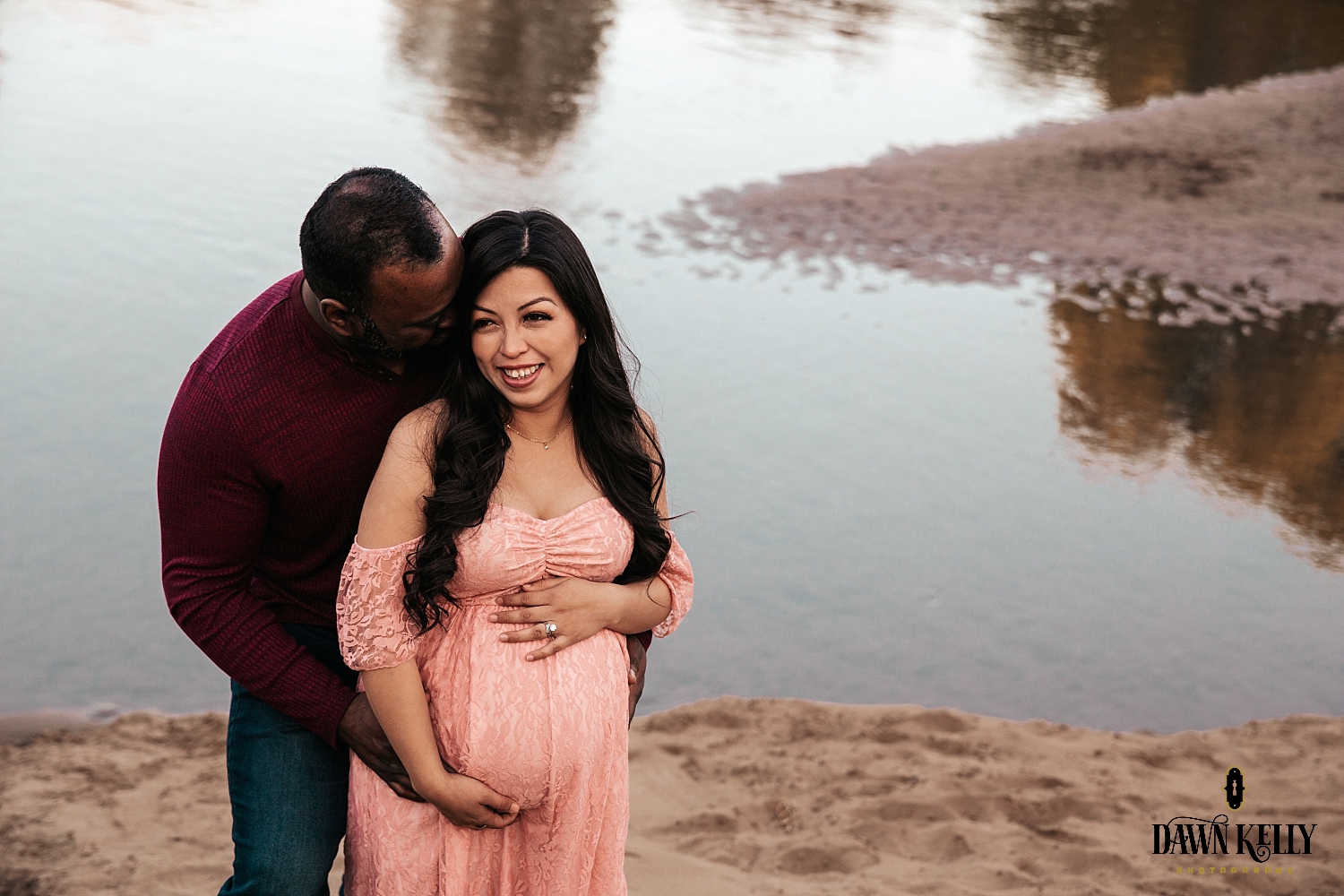 You can see the love between this mom and dad. They fit together perfectly. Avi is hilarious and had me laughing all day.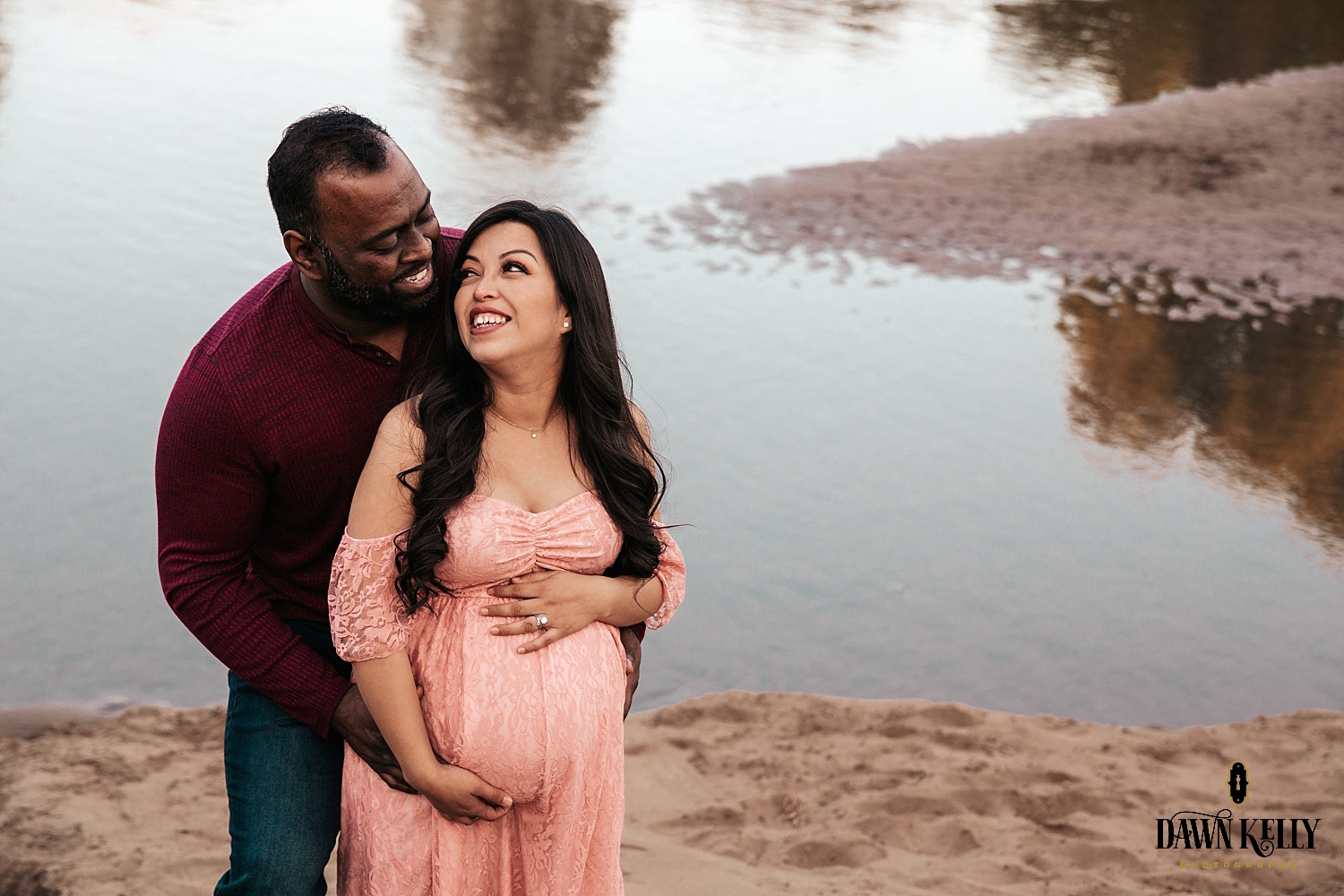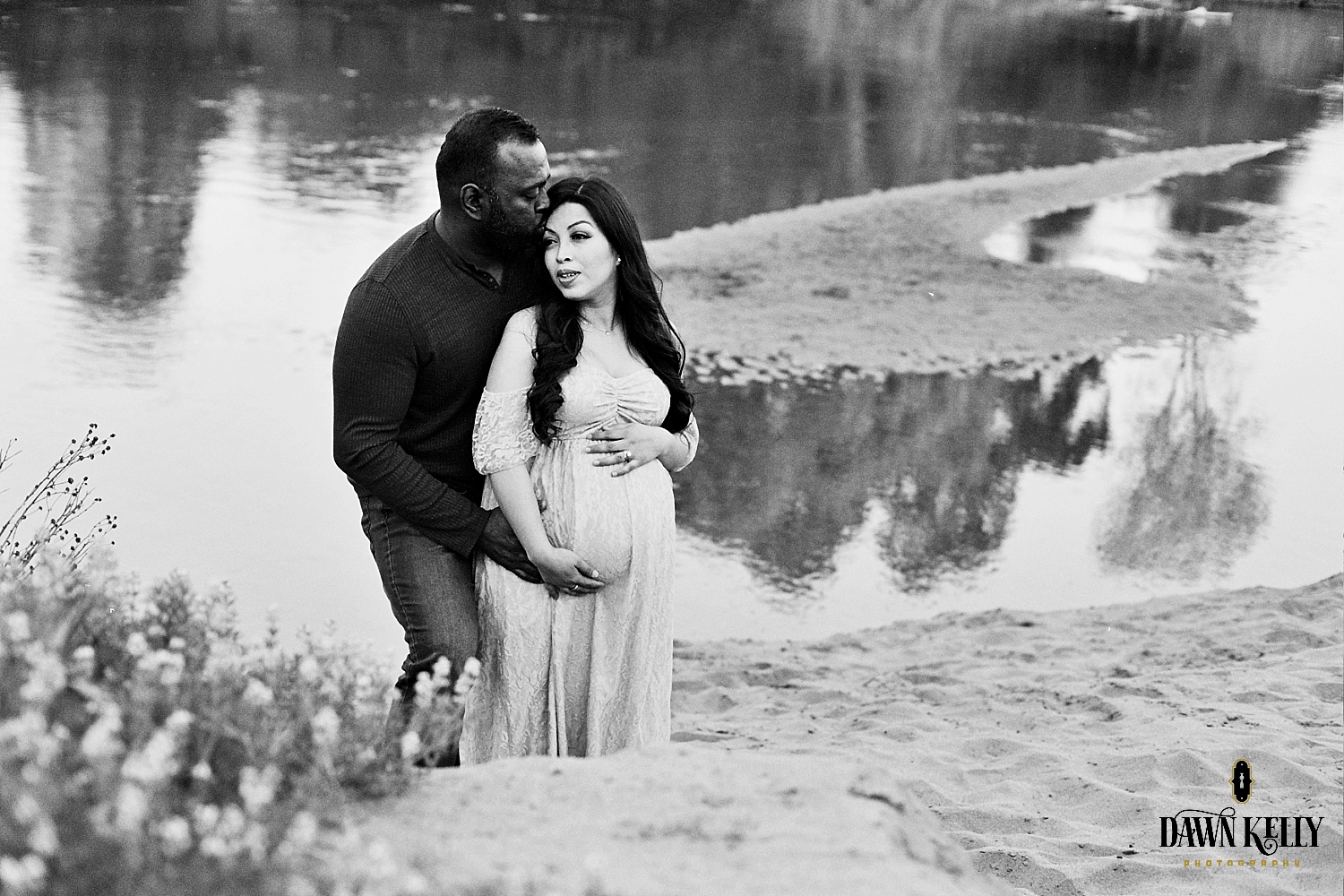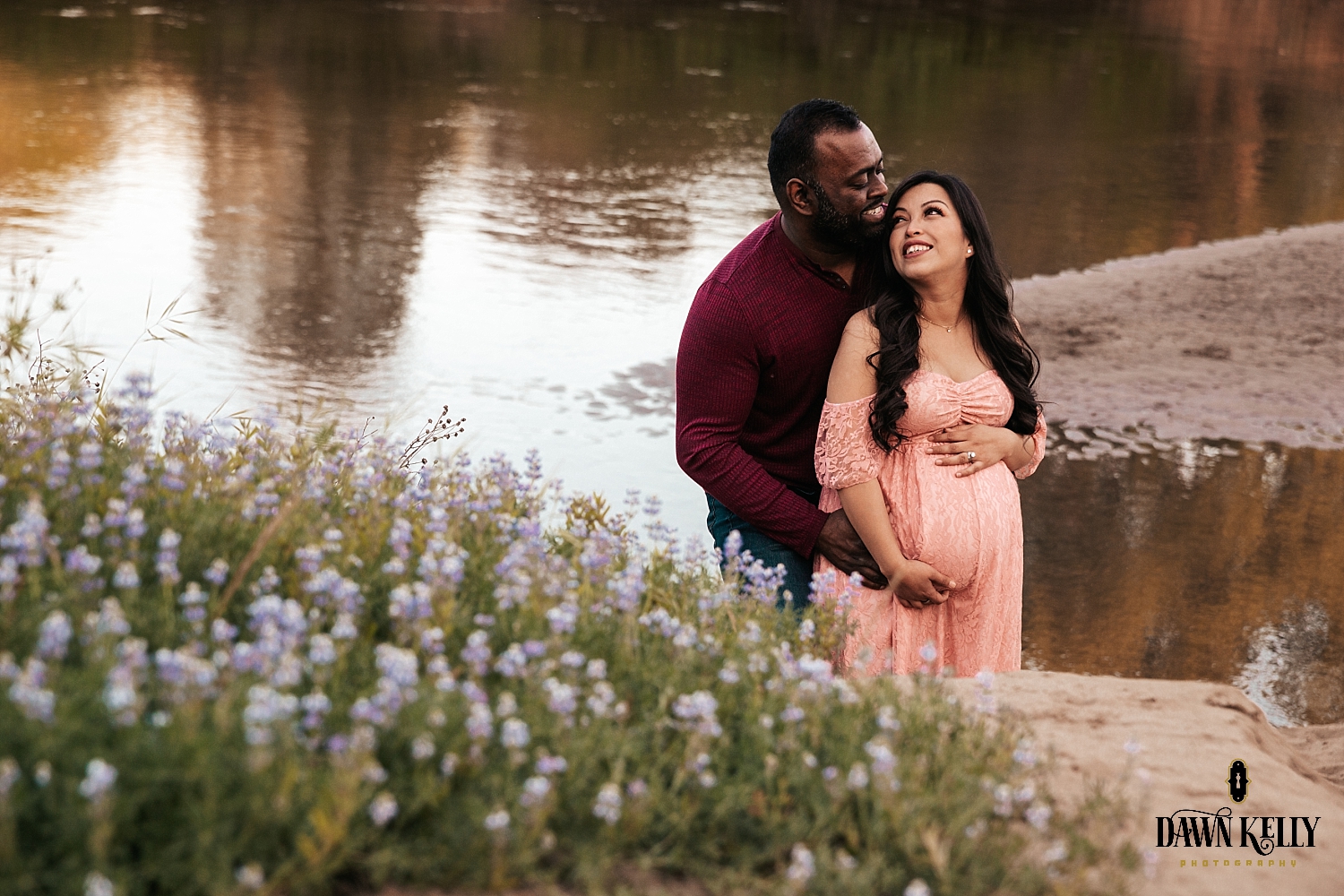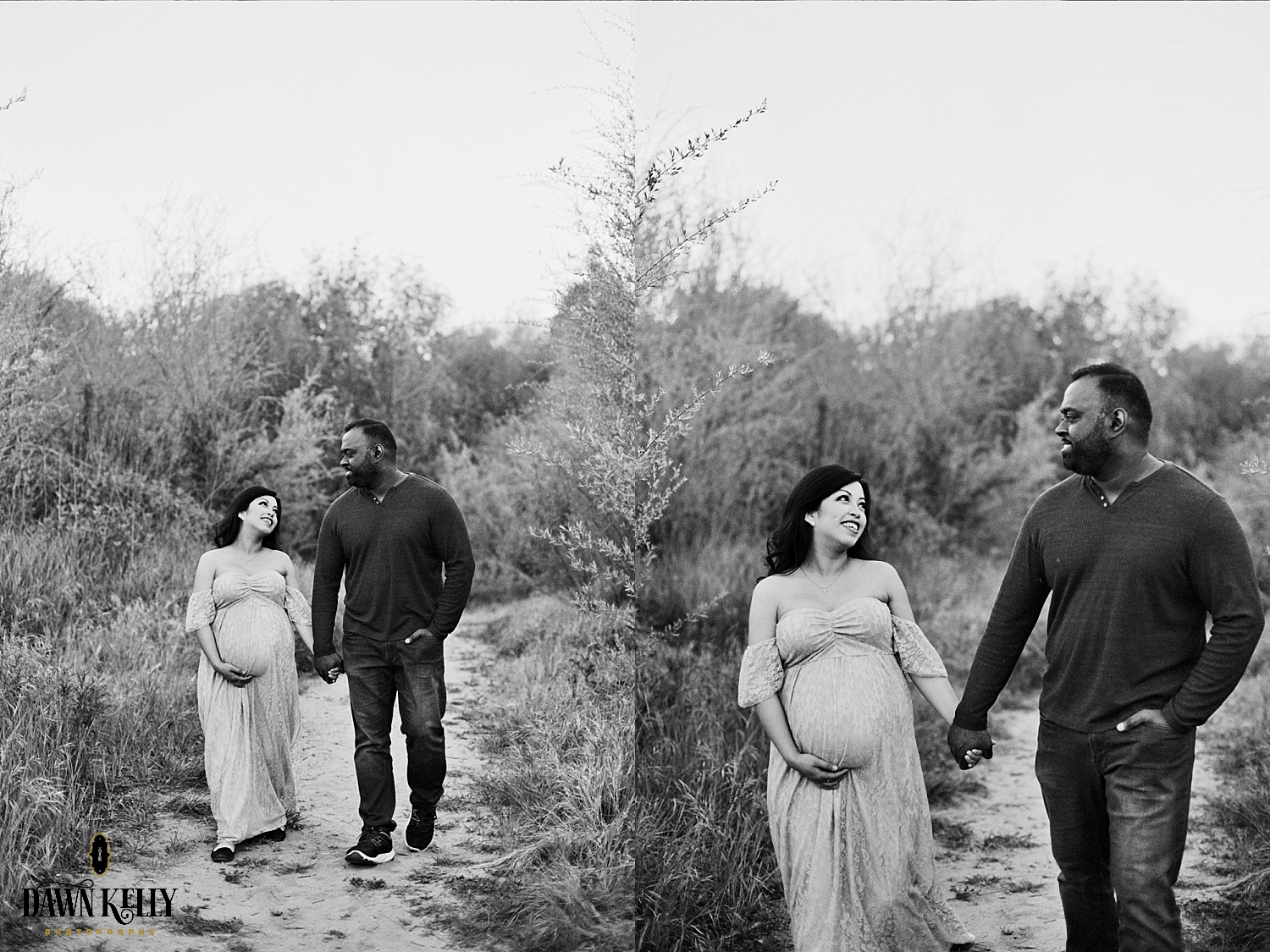 Dawn Kelly Photography is a boutique studio specializing in natural, romantic, unique, and classic photography. For more maternity ideas, check out more of my maternity blogs and my maternity gallery. If you're looking for a professional and fun experience, go to my contact page and send me an email. I would love to talk with you about your maternity photography needs.